What a year it has been! I love all things DIY and design and I love sharing with you! I appreciate each and every one of you for following along! Whether you are a new follower or one of the faithful few that have been here from the beginning (almost 6 1/2 years ago  😯 ). Like most people, I like to take some time at the end of each year to look back and see how far we've come, the things we've accomplished, and even the things that didn't quite go as planned. So today I'm sharing the 10 posts that y'all enjoyed the most! Again, thanks for reading!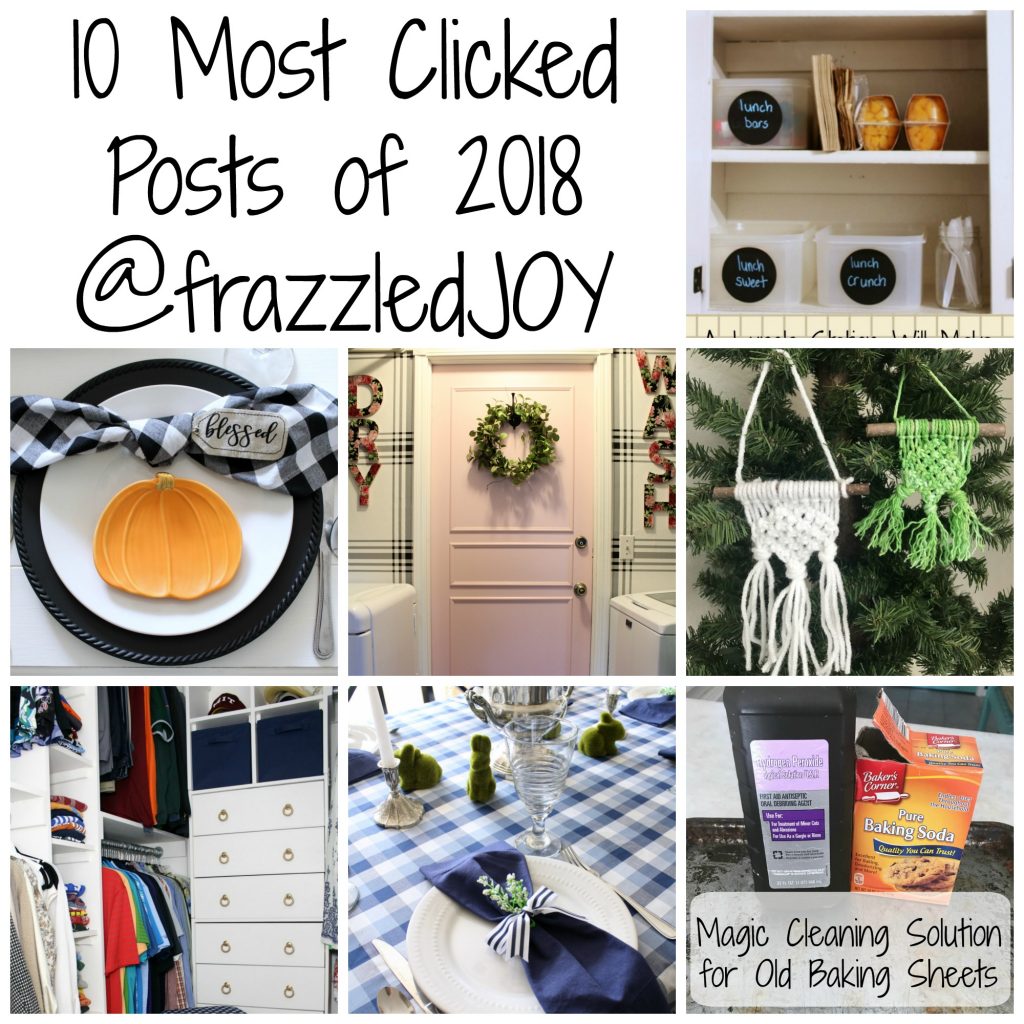 It's nice to see that y'all like a variety of things, because I love to share a variety of things! Obviously, tablescapes are a hit! 😉
I have a lot of ideas waiting in the wings for 2019! I'll share more of that in a couple of days! Looking forward to a great year here at frazzled JOY!