Hey there everybody! I have been staring at this wall in our breakfast room for weeks now. Well, I mean I've been doing other things besides staring at this wall, but it has been getting a lot of my attention. 🙂  Mostly, it's been getting the side eye from me. I'm just kind of tired of the gallery wall. I love seeing the faces of our family everyday, but to be honest, they don't even look like that anymore! Those pics are four years old. I have new pictures, but I just think I'm ready for something different.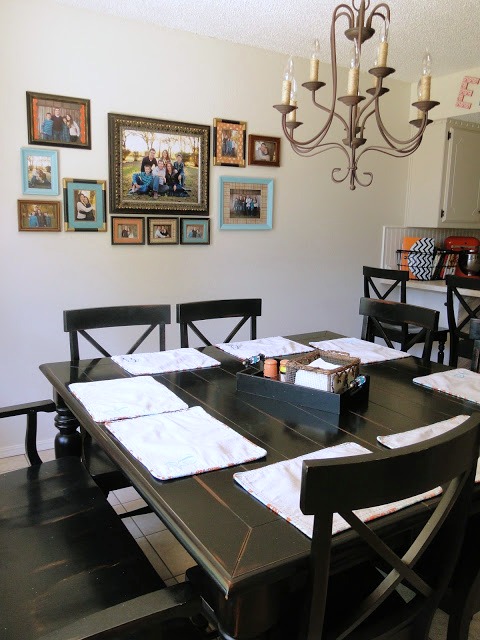 I've been trying to decide between one big piece of art or a plate wall. What do you think about plate walls?? Are they still cool, or are they old school.
Part of me wanted to think that maybe that was a little old-fashioned, or maybe even a little too country. So, I did a little investigating in my favorite place to do that kind of research – Pinterest. And, you know what I found?? Plate walls are not only current, but they can be modern too.
There are endless options, really. You could go with the all-white look which is beautiful, and something I would definitely consider if my walls weren't white.
Source
Or a two toned look, which is also nice, but I still might need a little more color because of my white walls.
You can go the eclectic route and choose all the colors. This might be fun, it's on the short list. I also think the asymmetrical shape helps to modernize it quite a bit.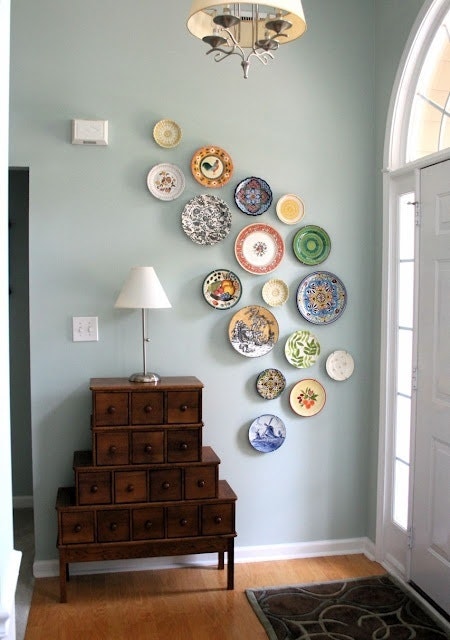 Or, something a little out of the box, and not exactly plates at all. Isn't this wall of vintage silver trays just lovely??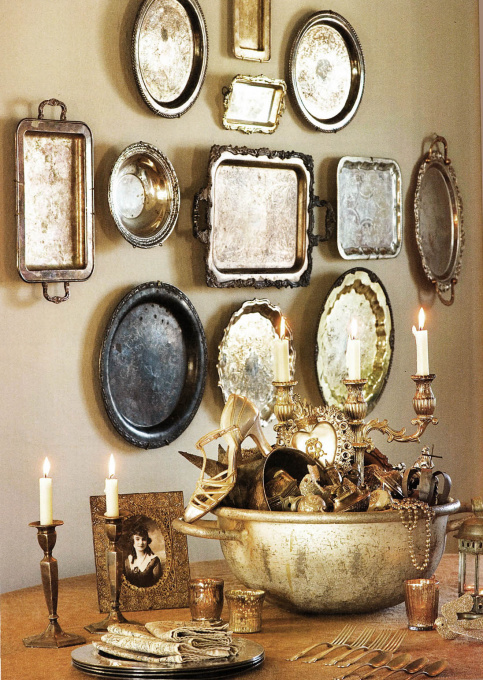 Sourc
My friend Kris from Driven by Decor has a plate wall in her dining room that I have swooned over for some time. She even has a post about how to create a plate wall. Great reference!!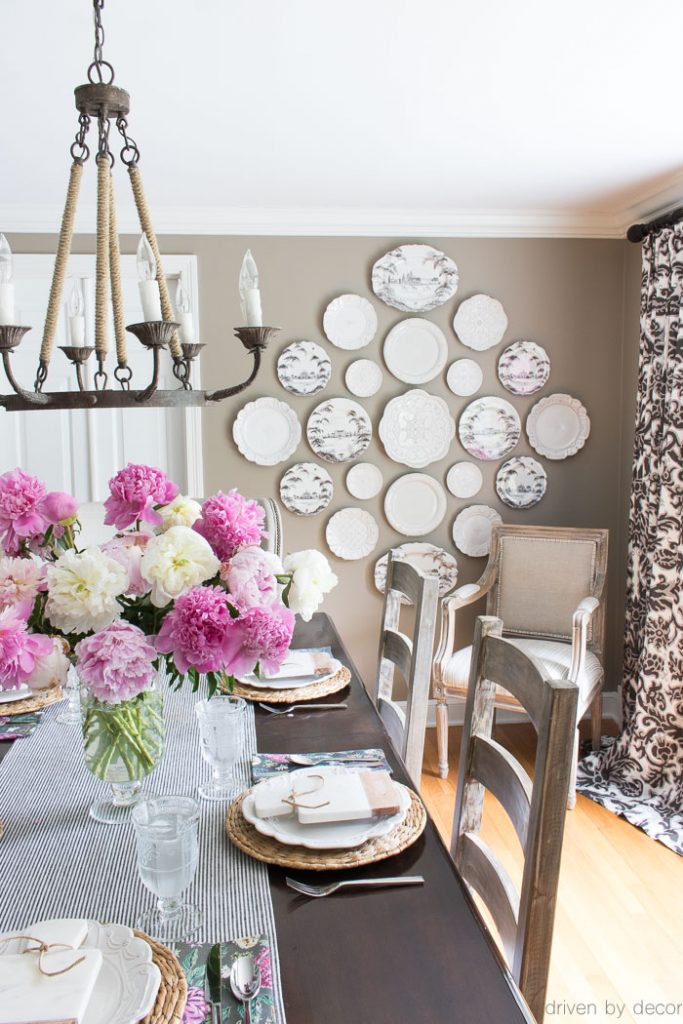 So, now that you've seen all these options (there are many more on my Pinterest board), has your opinion changed??  Still cool or old school??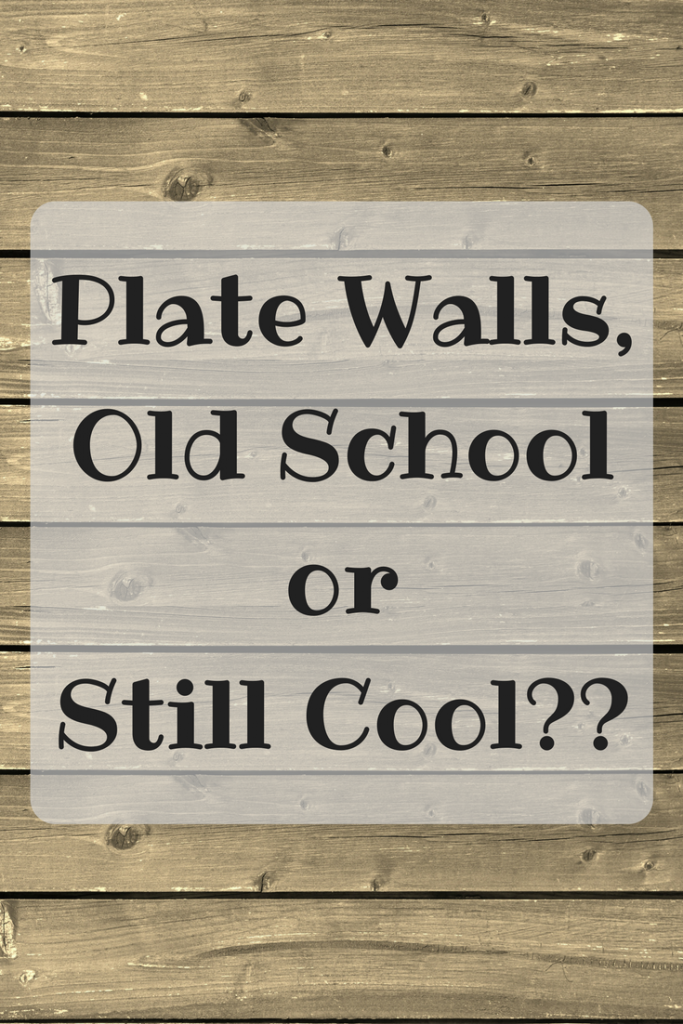 My wheels are turning and I'm thinking a thrifting and antiquing trip is in my near future! 🙂