Kitchen Organization Round Up
Hey there friends! Have you joined our declutter challenge?? If you have then you have been hard at work decluttering your kitchen this week!! I hope it's going well!! It's never too late to join! You will start where everyone else started. 🙂
Remember the focus of this challenge is to get the clutter out. But, once you do that it might be fun, and honestly probably a great idea to implement some sort of organization. It doesn't have to be fancy. It just has to work for you and your family.
Over the years I have shared a few kitchen organizing ideas. So, I thought I would round those up for you here today. (You may have already seen these in the email, but there's a little something extra at the end ;)).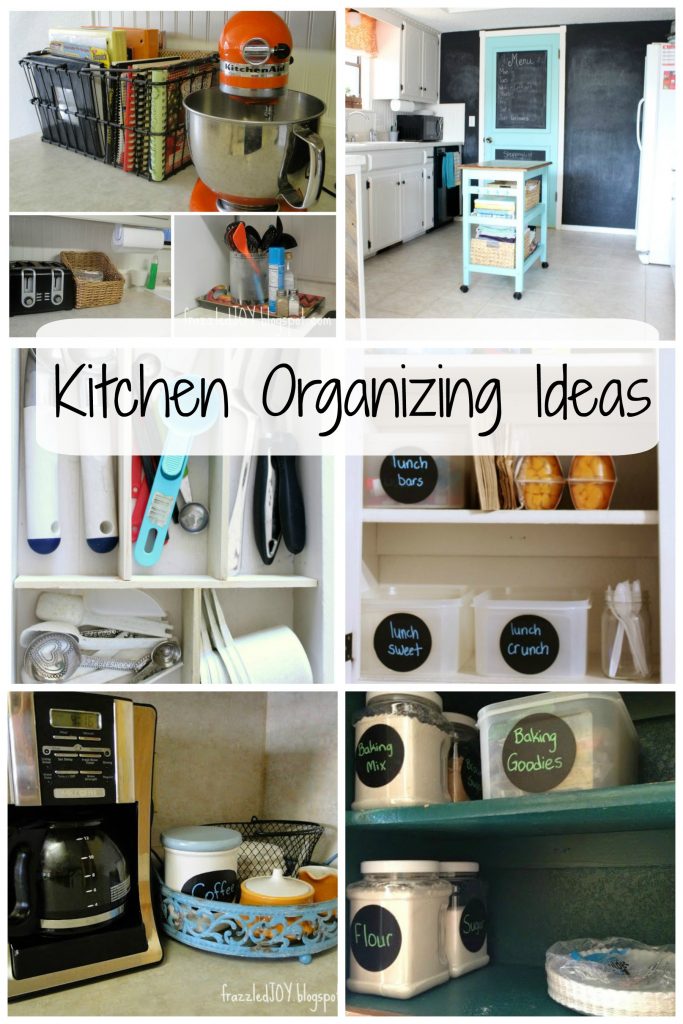 Repurposed Kitchen Island – I found this kitchen cart at a garage sale for $10, made a few modifications and it is now the perfect spot for some extra storage in our kitchen.

Coffee Station Just For Me – This has changed a bit since I first implemented it. But, it is nice to have everything you need all together in one spot and corralled.

A Functional Kitchen Is A Must – Make your kitchen work specifically for you and your family!

Getting Ready For Back To School – Just a little bit of organization can make school mornings so much easier!

DIY Kitchen Drawer Organizers – This was a project that I had on my list for quite a while and really it was well worth the time!



Gorgeous right?? Goals for sure!! But first…get rid of the clutter!! Don't try to organize the stuff when you have too much of it! 😉