I've been doing a lot of decluttering around here. Maybe you've been following along. Maybe you've joined me! This week we are working on clothing. As I got ready to get started cleaning out my closet I decided to do a little research on an idea that I've been hearing about for a while on the interwebs. Capsule Wardrobes. Have you heard of this concept? I was intrigued but what I had heard, but I needed a little more information.

So, the basic idea is to limit your clothes to those things that you really love and that you feel great in. Beyond that you should also try to make sure that one piece can be paired with any other piece in your closet. Thus making outfit creation a breeze!
I found a couple of great resources that will help walk you through the process. I will share those at the end of this post.
I love the idea of having less, but I think it will be challenging, and maybe a bit of a slow process. I'm great at getting rid of most things, except clothes. I tend to hold onto a lot of things "just in case". Most capsules call for only 30-45 pieces for each season or activity. If you're hardcore than 45 pieces total. And some even suggest that shoes count in that number!  😳 I think the number probably isn't the most important thing. Don't go overboard, but don't focus so hard on the number that you make it more complicated than necessary.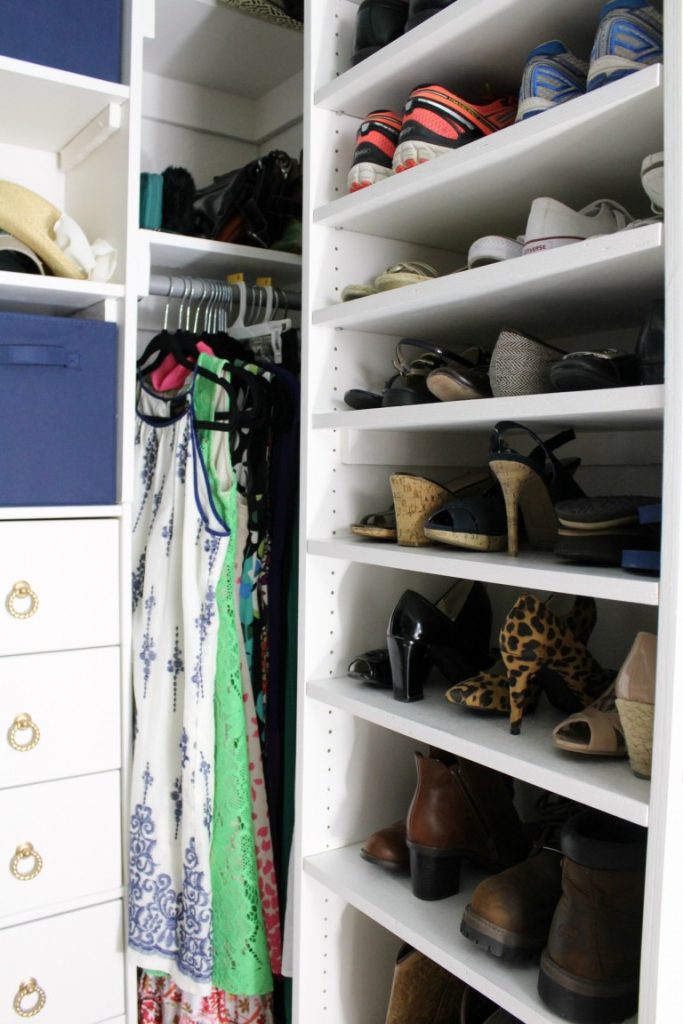 What intrigues me more than having less is the idea of being able to open up my closet and grab any two or three items and know that they will match and look great on me. 🙂 There are so many days that I stand in my closet and just stare at the clothes hanging there just hoping that the right outfit will jump off the rack and say "pick me, pick me"! Ha!  😆
So, I started yesterday by going through part of my clothes. I did just a basic purge of things that I just don't wear anymore and some things that I'm just not into anymore. One suggestion that I took from these gals was to try on everything. The pieces that I have worn in the past month or so, of course I did not try on. But, everything else I did. This is a step I don't always do, but it was very helpful this time around. I found several more pieces that really didn't need to be in my closet anymore! Yay!

The next step should be a fun one. Start a Pinterest board for fashion inspiration. This is a great way to see what styles and colors you are drawn to. This will help in paring down your wardrobe even more, and help in the future when you decided to add to your wardrobe.
I have a board that I pin to for My Style, but I'm thinking it would be good to break that down into categories. Seasons, and maybe lifestyle activities. For me these would be – everyday, church, workout. I still have a few more dressy work style clothes in my closet than necessary, and less casual everyday clothes that I would like. When seasons change in life, our wardrobe must change with it.
As I researched this whole process I began to get more and more excited about it. Over the past few years I have making strides to simplify my life, and I think this would be very helpful.
If you are looking for more detailed information here are a few great resources.
Erin at Cottom Stem has a great series that walks you through how to create a capsule wardrobe. And you can find great printables that will help you get organized with this process here and here.
Enjoy and good luck!! I'll keep y'all posted on the process as I get further along. 🙂 I love what Erin says –  "capsuling is a lifestyle change". Lifestyle changes never happen overnight. They take time, but they are so worth it!