I'm not sure when or where (I'm sure somewhere on the internet), but I saw the idea of taking old t-shirts from over the years and making a quilt out of it. A way to preserve the memories that would be useful. I loved it so much that I started saving my kids t-shirts. Man oh man do they have a lot of t-shirts! Every activity comes with a shirt, school activities, extra-curricular activities, church activities – all with a shirt. I even keep jerseys! Where do you store all those? you might ask – I keep a plastic tub in the corner of each of their closets. As they outgrow shirts, they go in the tub. It's a good idea for you, the mom, to make the decisions on which ones are tub-worthy or not, or you might end up with wayyy more than you can use. (speaking from experience).
I have now completed two of these – one for each of my now college kids. Many of the techniques I used with the first one I used with the second one, but I also made a few changes that made my life a little bit easier.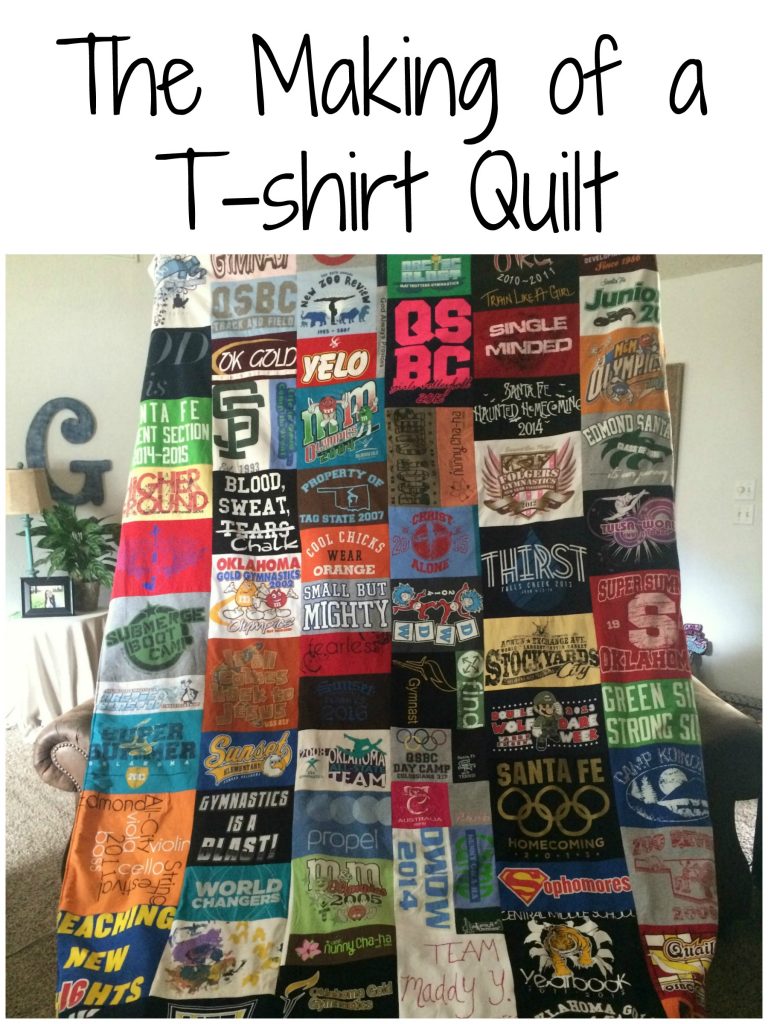 There are soooo many different ways you could approach the piecing together of the quilt, but there are some basics that are going to be the same. I'll walk you through how I put mine together and give you some alternatives along the way.