The Christmas countdown is on and this week I have definitely been feeling the pressure. I have been trying my best to relax and not sweat the small stuff, but some days my to-do list makes me want to throw in the towel! (Anybody out there relate today?? I might need some support. 😆 ) Anywho!! I shared some of our Christmas traditions with you guys last week, I hope you enjoyed reading and maybe got a new idea or two. I mentioned my family loves getting their gift of sweet treats from me each year. And, this week I'm baking away. Today I'm going to share what's going in these cute buckets (from Dollar Tree) this year! (I'll link to the recipes at the end of the post)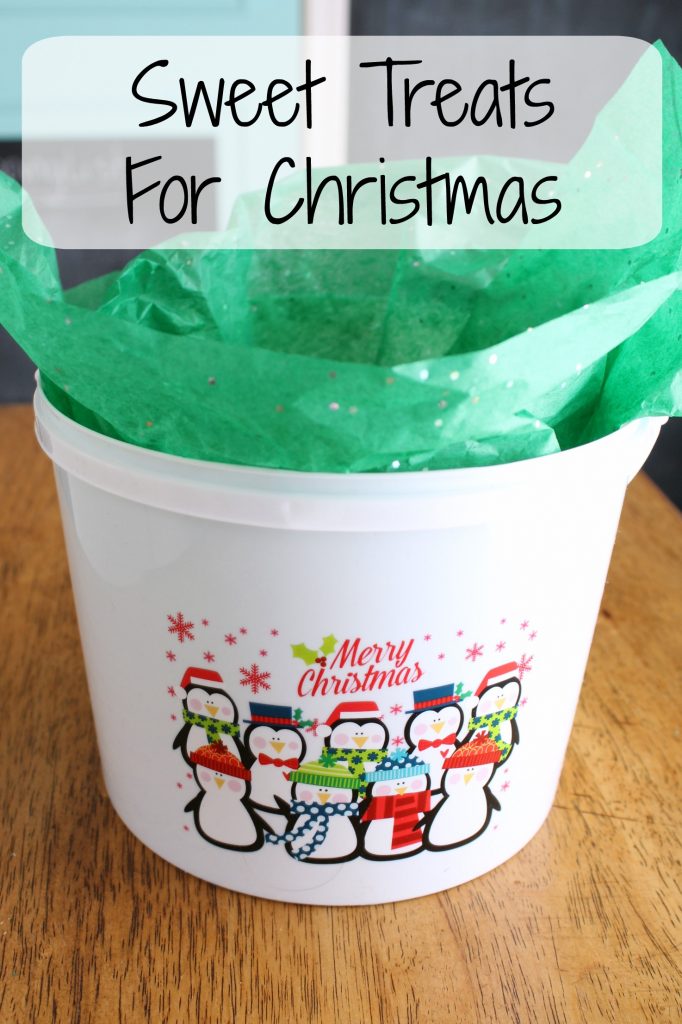 First up is my favorite – White Chocolate Chex Mix.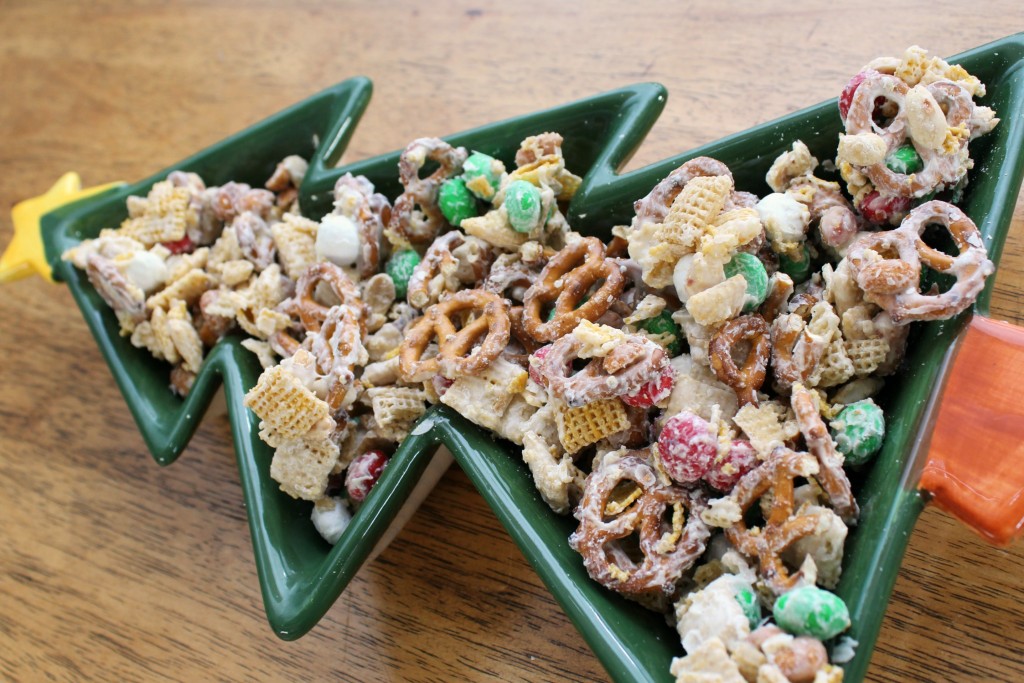 It's so easy to make and it's so yummy to eat!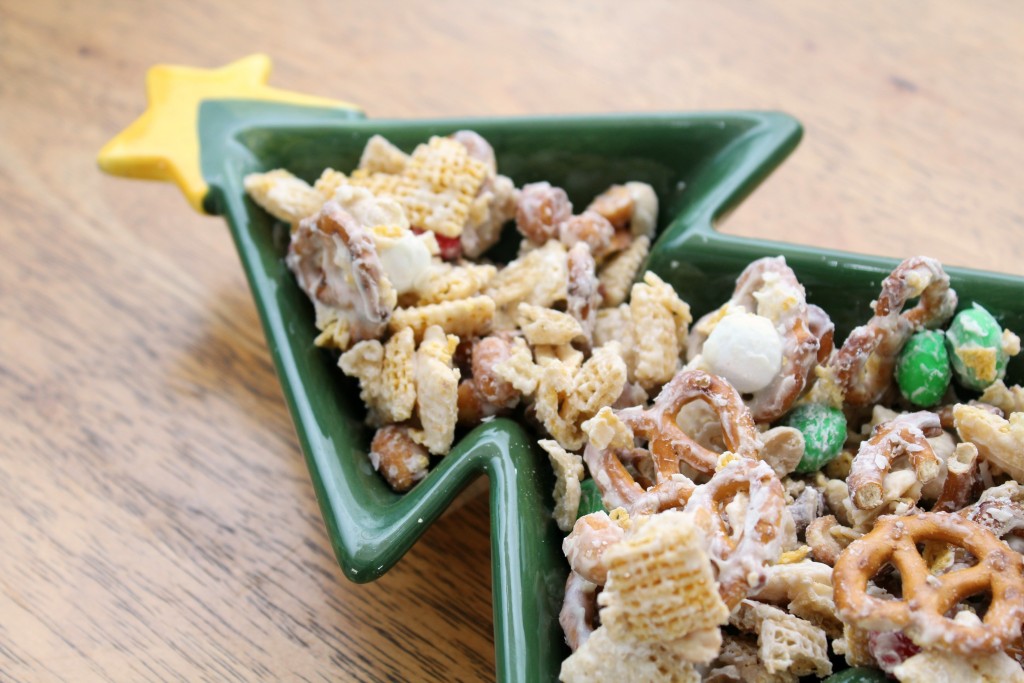 Next – Oreo Bon Bons.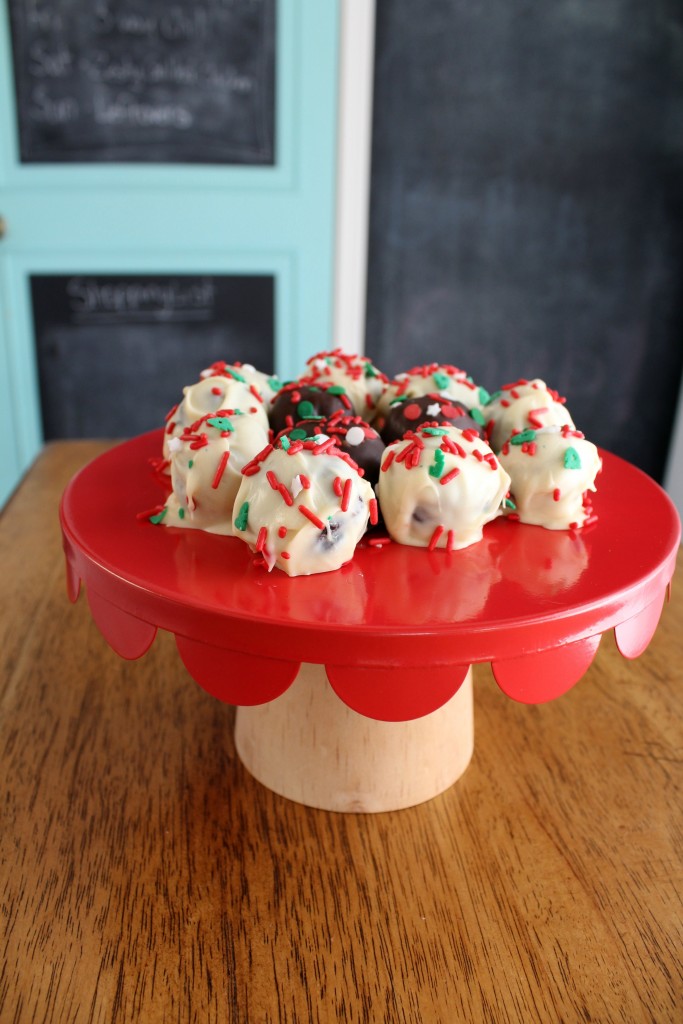 Another easy recipe that is a huge hit with everyone! Seriously, they open their treats and dig for the bon bons…every year!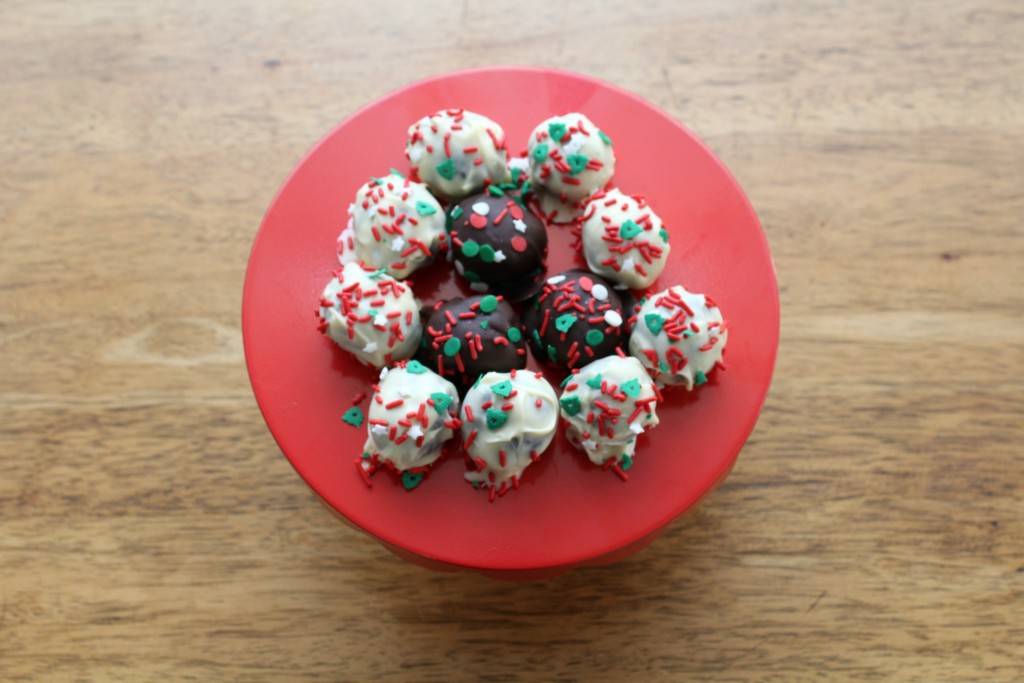 A new addition this year – Shortbread Cookie Bites.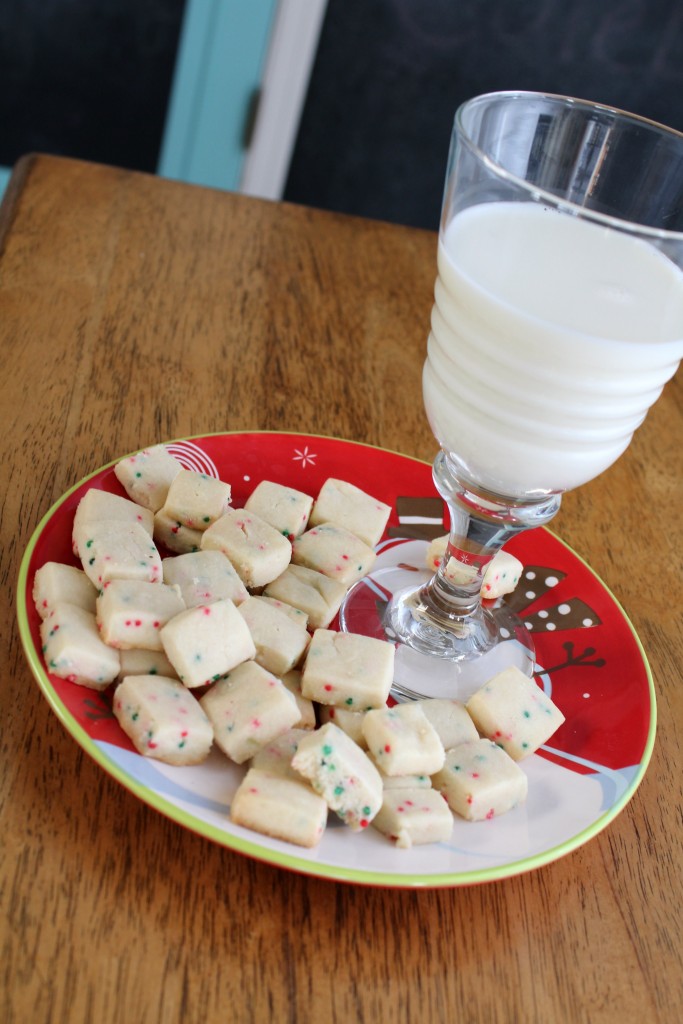 I love to make all the treats small, so these are perfect. (makes you feel a little better about snacking if the snacks are small – am I right?) And those sprinkles inside are just so cute!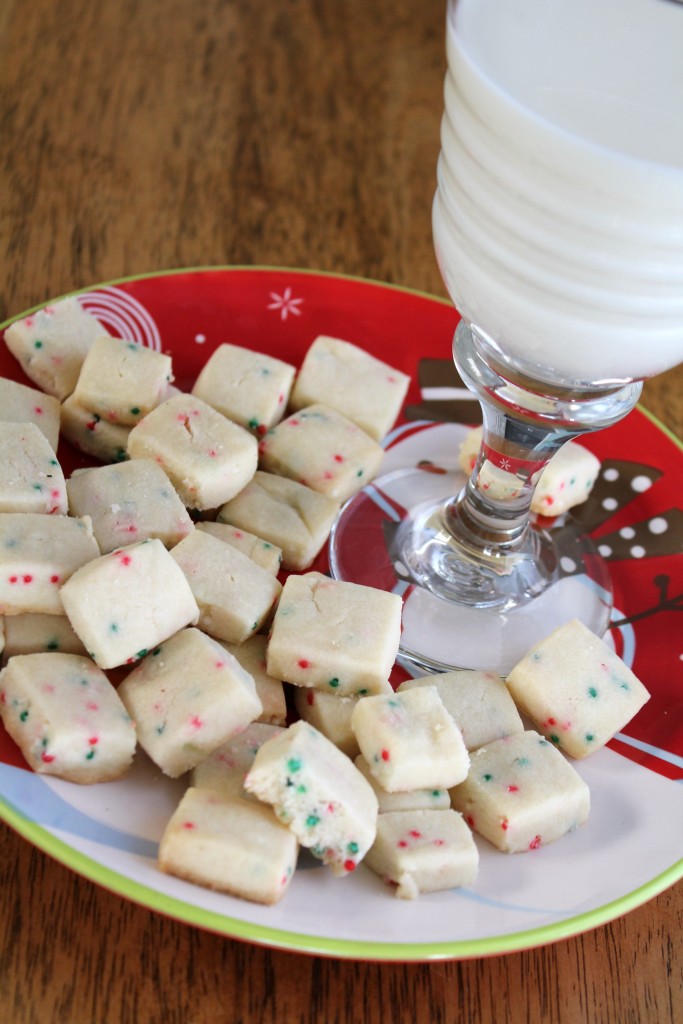 Yet another easy to make treat – Pretzel Kisses.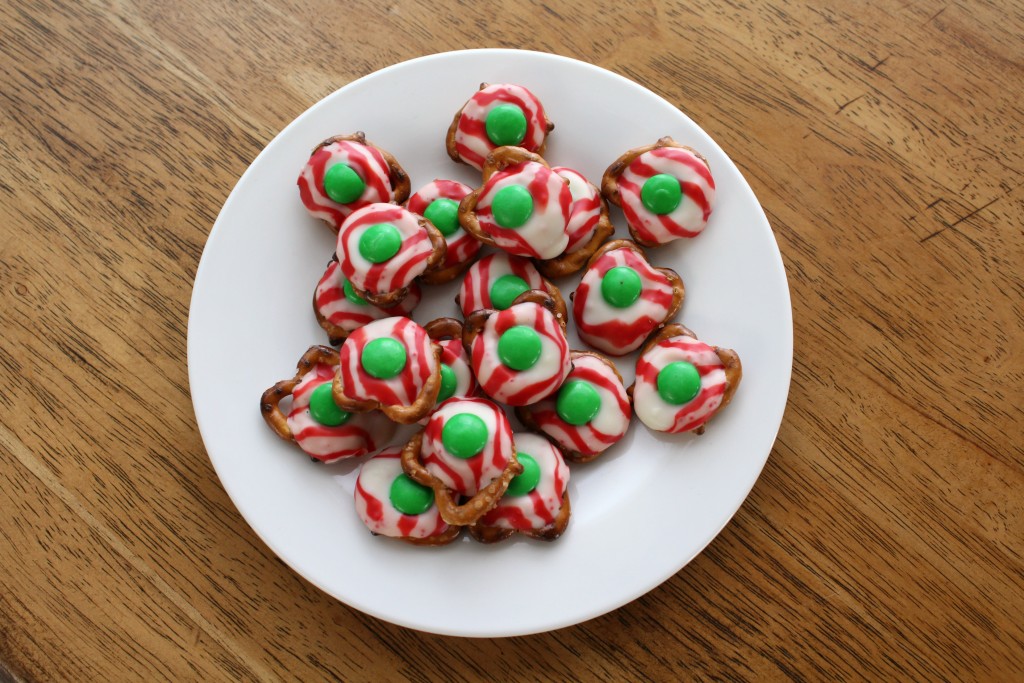 These could be made for all sorts of occasions – just use a different kind of kisses and whatever color of m&m's you would like.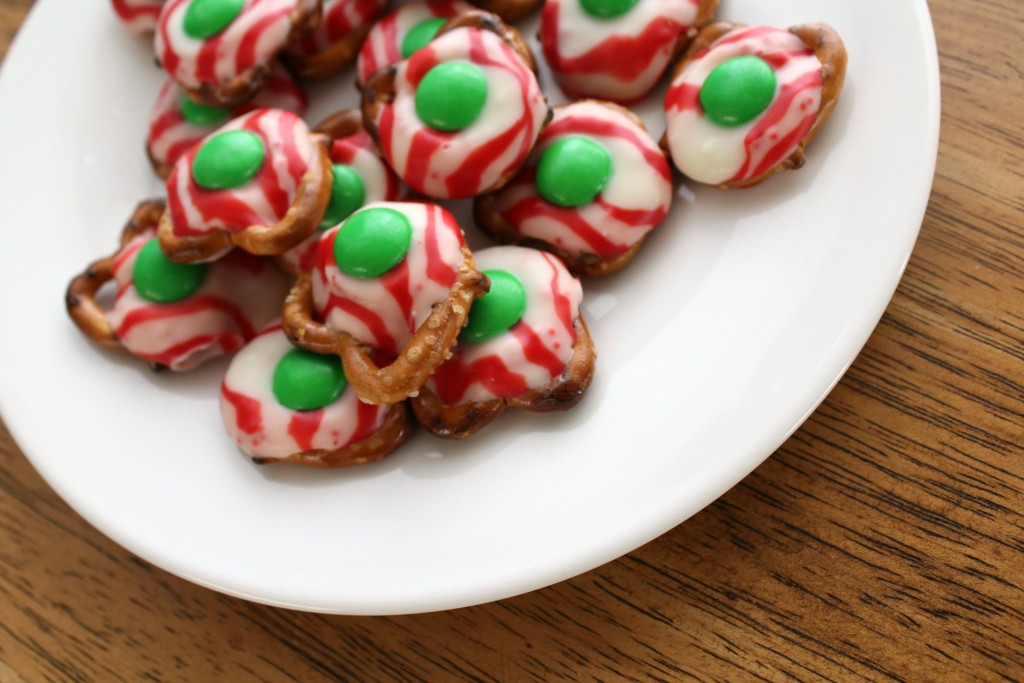 Lastly, my Grandma's Fudge.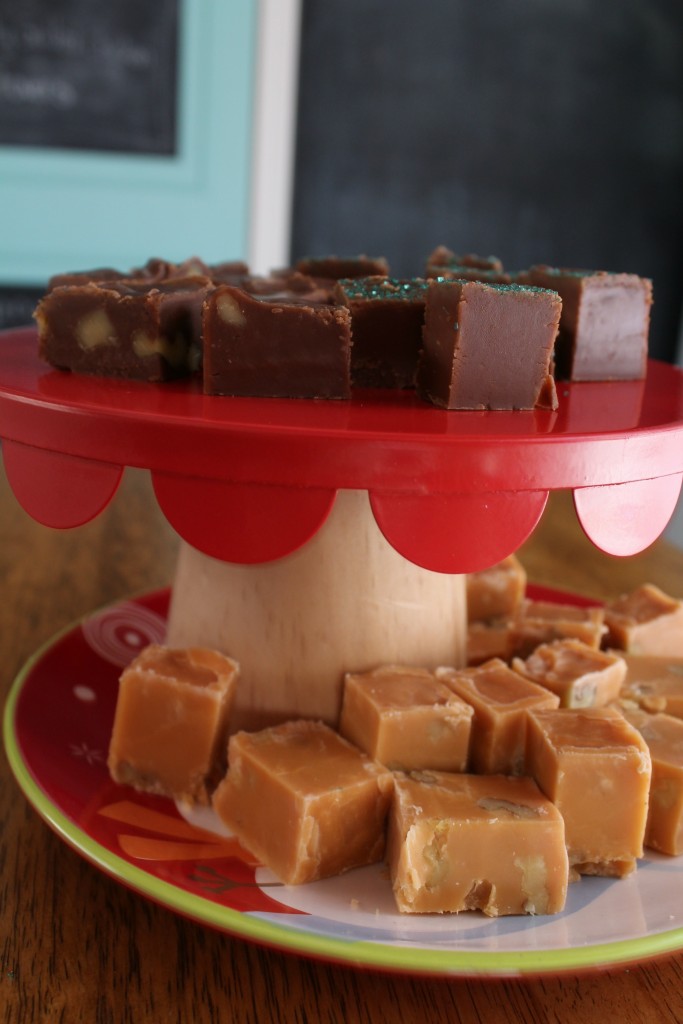 This recipe has endless possibilities – just change the flavor of the chips, add nuts or don't. I've even used peppermint extract instead of vanilla. YUM! (I use sprinkles on the fudge without nuts to make it easier to know which is which. 😉 )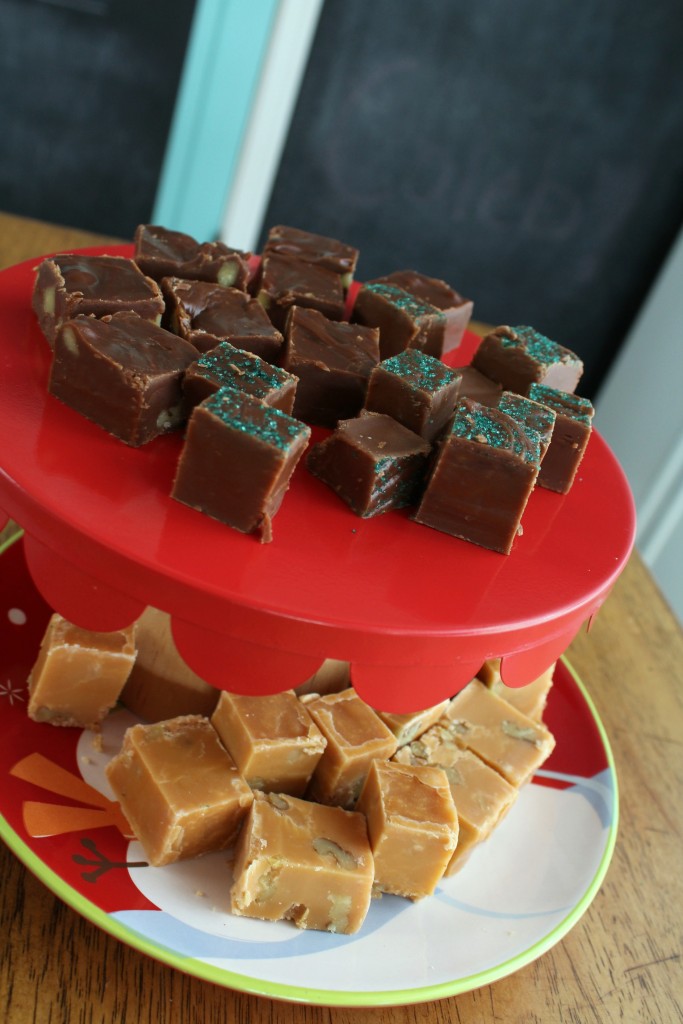 Here are links to the recipes:
Oreo Bon Bons (I use white or chocolate almond bark to coat them instead of baker's chocolate)
Grandma's Fudge
2 cups sugar
2/3 cup milnot
12 large marshmallows
1/2 cup salted butter
1 cup semi-sweet chocolate chips (or any other flavor you would like)
1 cup chopped nuts (optional)
1 tsp vanilla
In saucepan, mix sugar, milnot, marshmallows, and butter. Cook, stirring constantly, over medium heat to a boil. Boil and stir 5 minutes. Remove from heat. Stir in chocolate chips until completely melted. Add nuts and vanilla. Spread into a buttered 8 inch square pan. TIP *I line my pans with parchment paper – then I can lift the fudge out when it's set and cut into pieces.*
Do you make treats for your family?? My hubby and kids have some love/hate feelings about 'baking day'. They want to eat all the things, and they can't! 😆 Now to go pack the buckets!!
Enjoy and Merry Christmas!!


Linking up with Totally Terrific Tuesday / Tutorials & Tips Link Party / Inspire Me Tuesday / Inspire Me Monday / Wow Us Wednesdays