Hey there friends! Time for another update! I feel like the worst blogger during these challenges, because there's no way I'm getting any other posts up other than these updates. HAHA! Work, work, work! We are coming down to the wire and I'm so excited to reveal this space with y'all next week!! Yep, that's right, next week! I hope you're as excited as I am!! If you need to catch up on the One Room Challenge you can check past updates here.
Week 1 / Week 2 / Week 3 / Week 4 / Week 5&6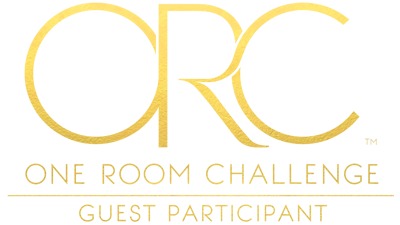 We are loving seeing it all come together and there are only a few more things to complete so I'm happy to report we should for sure make our deadline! YAy!
This week we finished up installing the shiplap.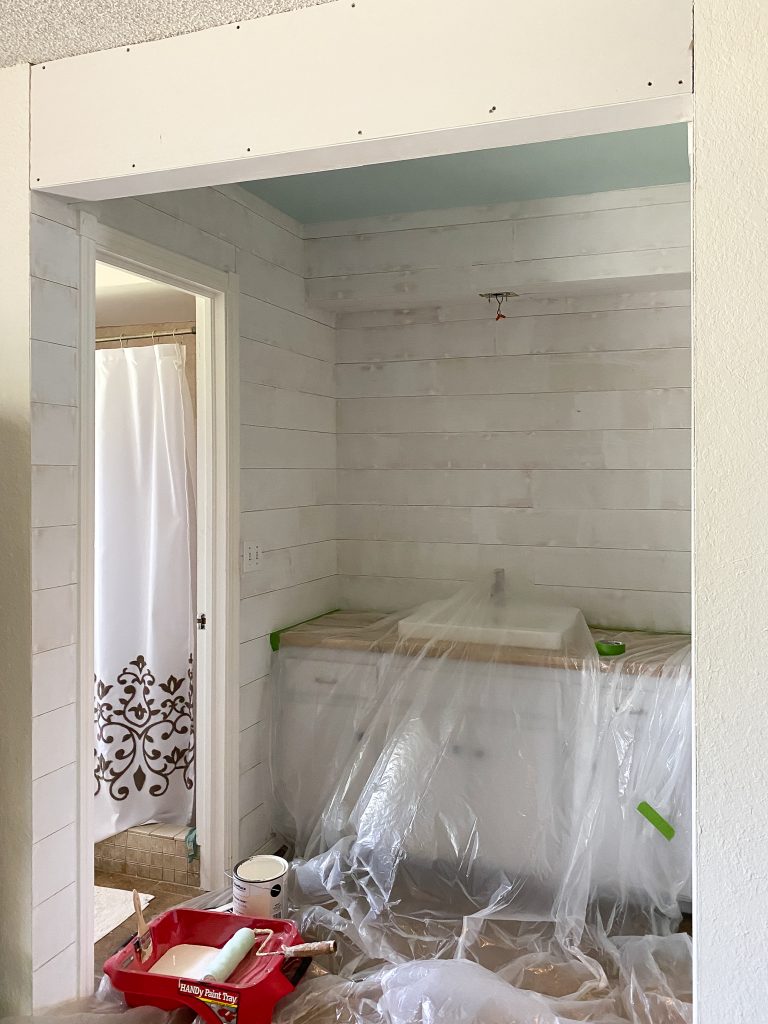 Got it painted.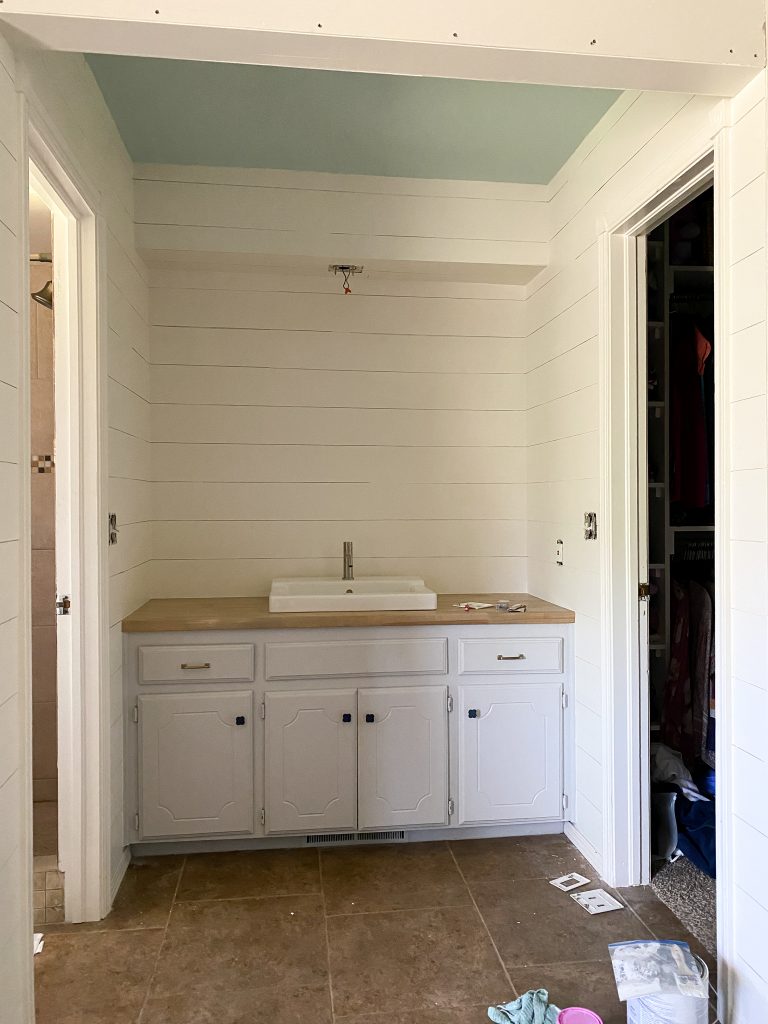 And then got to work on the mirror and light fixture. I'm not showing you a full picture of that quite yet because I need to leave something for the reveal! HA!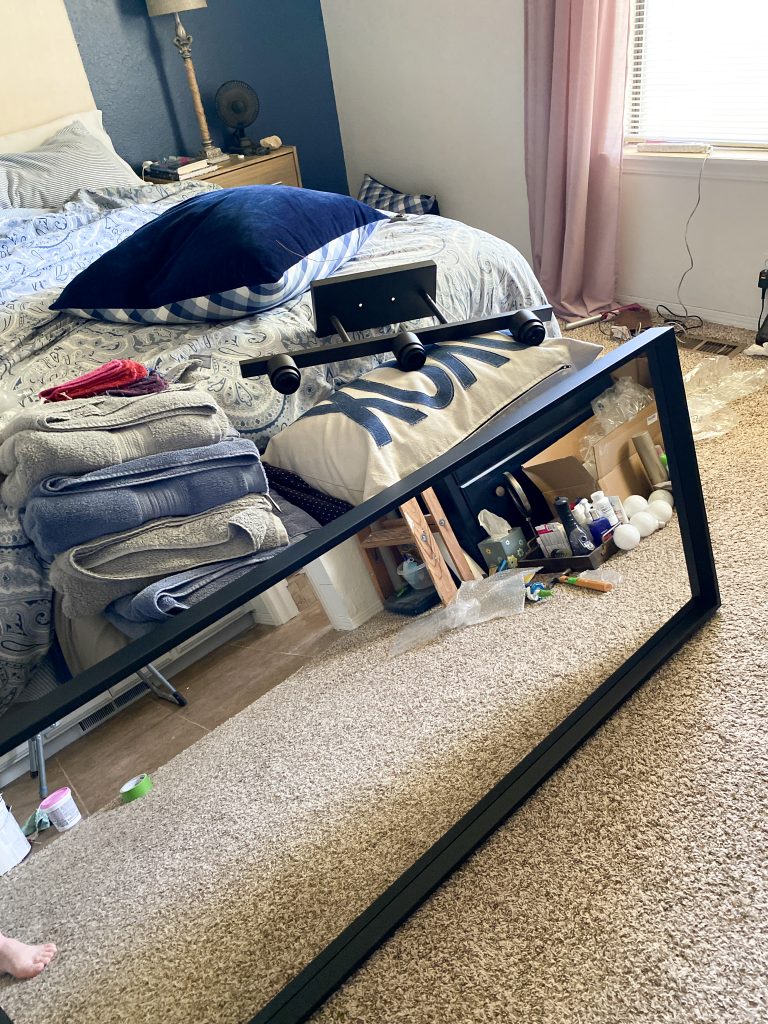 We even got our son in on the action! 😉 He was happy to help and I was happy for the break.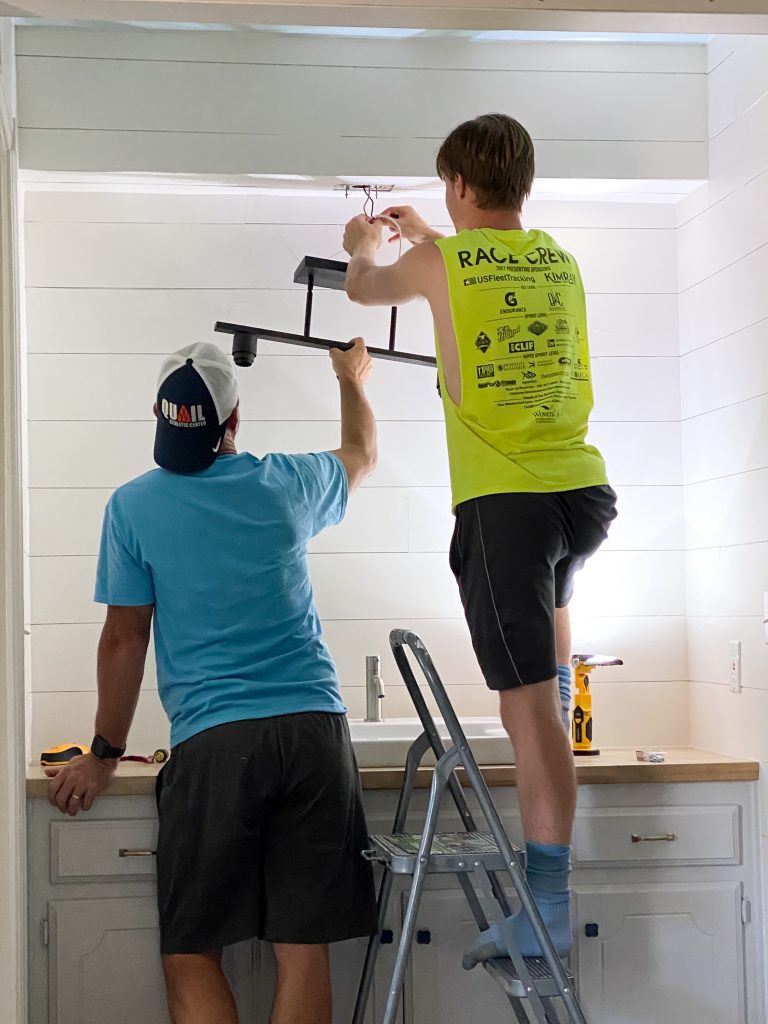 Lots of up and down on the ladder to install the shiplap and then fill all the nail holes, and caulk, and paint the shiplap led to a very sore knee and a mandatory couple of days rest for this girl. (surely I'm not the only one who uses frozen corn for ice packs??)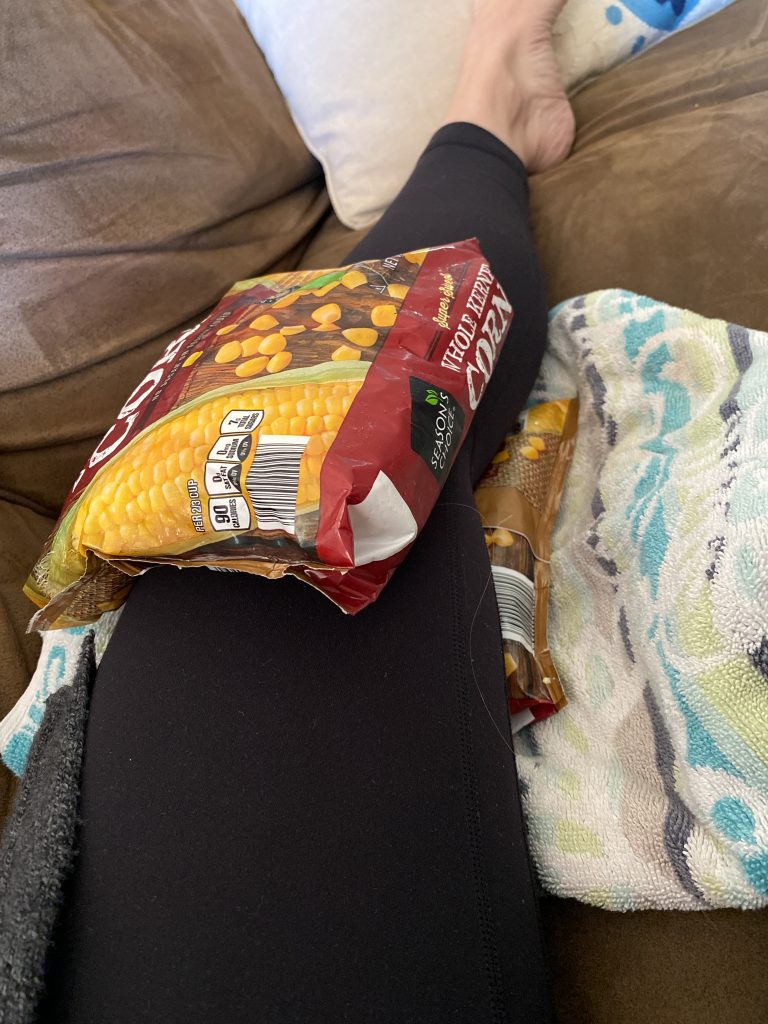 Thankful that hubby was willing to get started on the little bit of taping and mudding that needed to happen on the bedroom side of the header.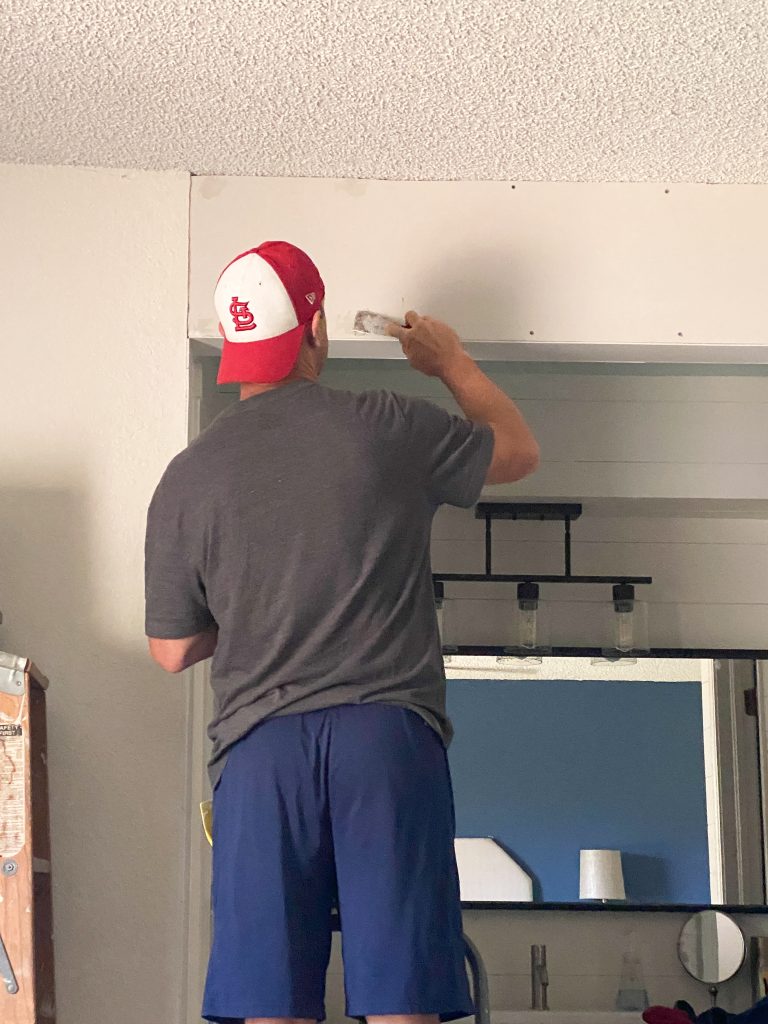 Whew! That was a lot of work this week. Let's check our list progress and see how we're doing.
Project List
Scrape and paint ceiling (also in closet and shower/toilet room)
Paint vanity
Build header for barn doors
Texture and paint header on the bedroom side
Build barn doors
Install Barn doors to separate bathroom from bedroom
Remove mirror
Shiplap walls (halfway done)
Paint shiplap
Take out old countertop (halfway there)
Prep butcher block coutertop
Install – butcher block countertop
Install new sink and faucet
Install new mirror
Install new light fixture
Accessorize 🙂
So, basically all that I have left to do is build and install the barn door and accessorize. I went shopping this week to see what I could find for accessories. Which was nothing. What is up with some of the stores having bare shelves??? Where did all the stuff go?? I mean, the stores were closed. So….? I'm confused. Homegoods and Marshalls were both this way. I haven't been to TJMaxx but I'm assuming it will be the same. Bummer. I found a couple of things at Target that might work, but they're a little more than I would like to pay for accessories. I'm a little bummed. But, honestly if I can't find what I want then I will just have to make do with what I have until I do. I'm not gonna just buy something for the reveal of this challenge. I should've have started sooner with the shopping I guess. I'm so used to being able to just pop into TJMaxx or Homegoods and find the perfect thing! Anywho! I'm excited to finally be done with this space!
Be sure to hop over and check out all the other participants in the One Room Challenge. The featured designers are killing it as are the other guests participants! So much inspirations to be found!