Welcome back for our first One Room Challenge update! If you missed it last week we are joining the ORC once again and refreshing our master bathroom. Last week was all about the before and today is all about the plan. I'm super excited with the vision in my head and happy to report that putting together this mood board supported that vision! Yay! Don't you love it when a plan comes together??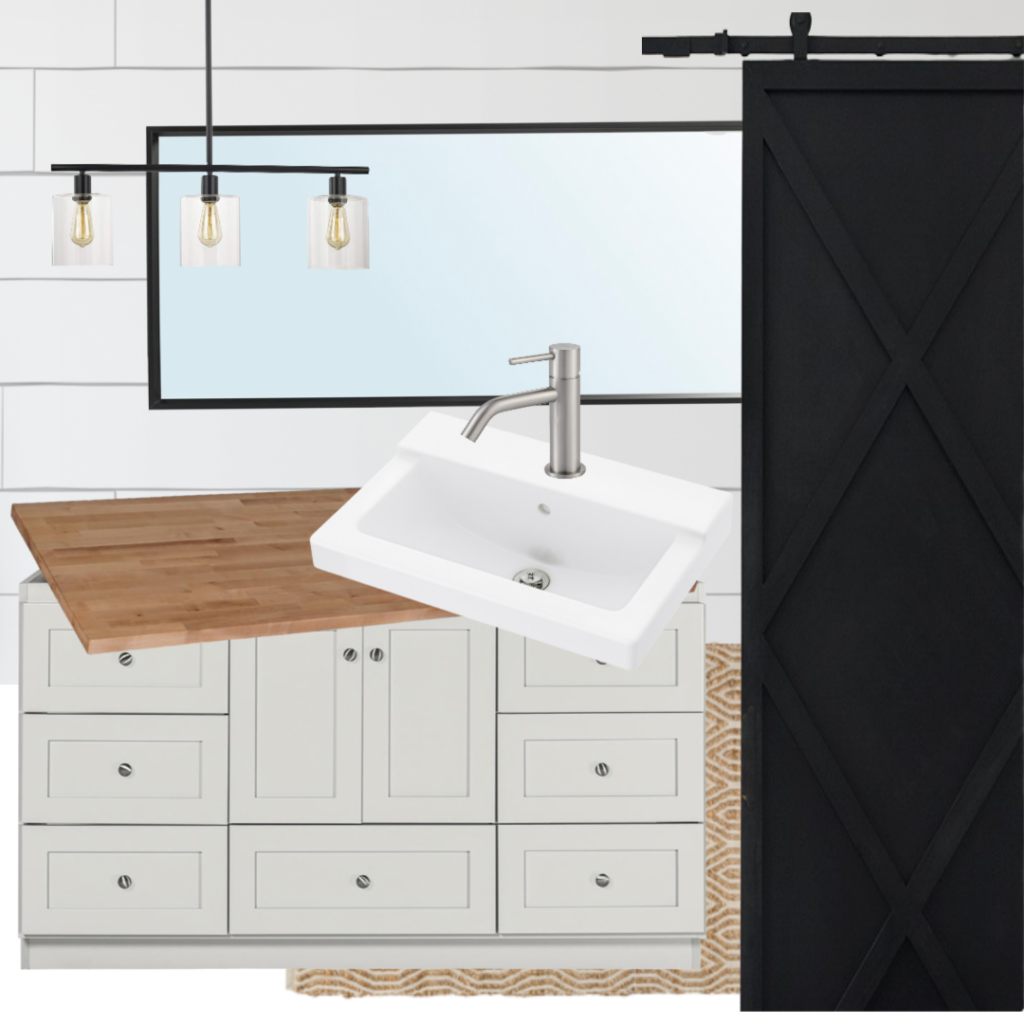 So, we are not doing a major gut job in here. Although that would be equally fun, it's just not in the budget right now. But, honestly if you've seen the before, you know anything would be an improvement. HA! Here it is for a reminder.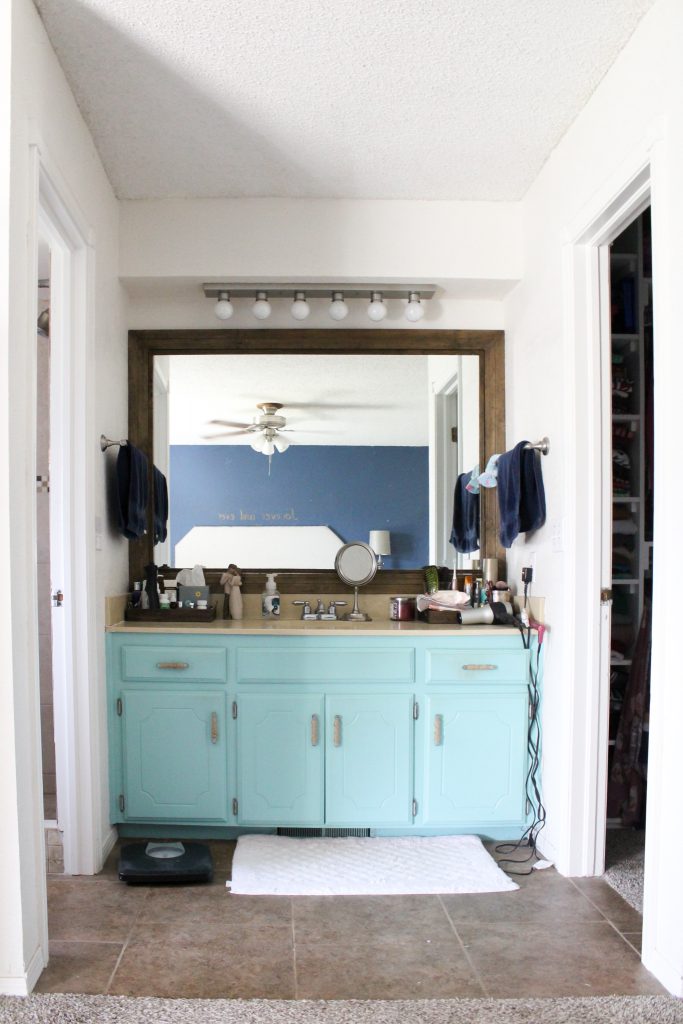 Over the years, we have replaced the tile floor, painted the vanity, and framed the giant mirror. But, the truth is, nothing can make that beige 80s countertop and shell sink look better. So…out it goes! Here's a list of our to do's for this 8 week challenge.
Project List
Scrape and paint ceiling (also in closet and shower/toilet room)
Paint vanity
Barn doors to separate bathroom from bedroom
Remove mirror
Shiplap walls
Take out old countertop
Install – butcher block countertop
Install new sink and faucet
Install new mirror
Install new light fixture
Accessorize 🙂
Whew! I'm glad we have 8 weeks!! I've always wanted some of these elements in our home, so I decided why not put them all in one place? 🙂 Shiplap walls, wood counter, barn doors – what could be better!? I know all these elements lean farmhouse pretty heavily which I love, but I don't want it to look country, so I'll be using the accessories – like the faucet – to bring in some modern touches. Lighting is kind of up in the air. I might be polling y'all as we closer to that decision. I'm a very visual person and I feel like I need to see both in the space to know for sure. So, I may have ordered both (much to my hubby's dismay). Seriously so excited to finally get this project underway! It has been floating around in my head for a long time now, but just kept getting pushed to the bottom of the list. John and Sherry from Young House Love have this theory that the master bathroom is the last remodel before you move, and so many people concur. So, who knows what that means!! HAHAHA!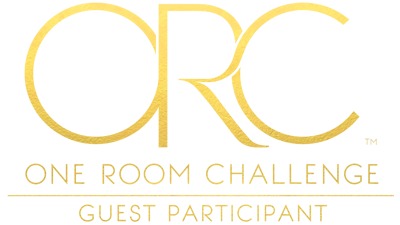 Be sure to come back next week to see what we've accomplished! Also, you'll definitely want to check out what the featured designers and other guest participants are up to this week! Thanks for following along!