Hey there folks! Thanks for coming back for our week 3 One Room Challenge update! If you are new and not sure what I'm talking about you can catch up on the ORC here!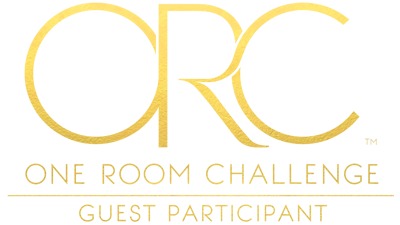 This week was mostly about demo! Tearing out the not so pretty to make room for the pretty! I started by scraping those awful popcorn ceilings. Followed by painting the now flat ceiling. Love the outcome! It was a great start! Side note: No I'm not scraping the bedroom ceilings. I have only done the ceilings where I want to add an accent color thus far.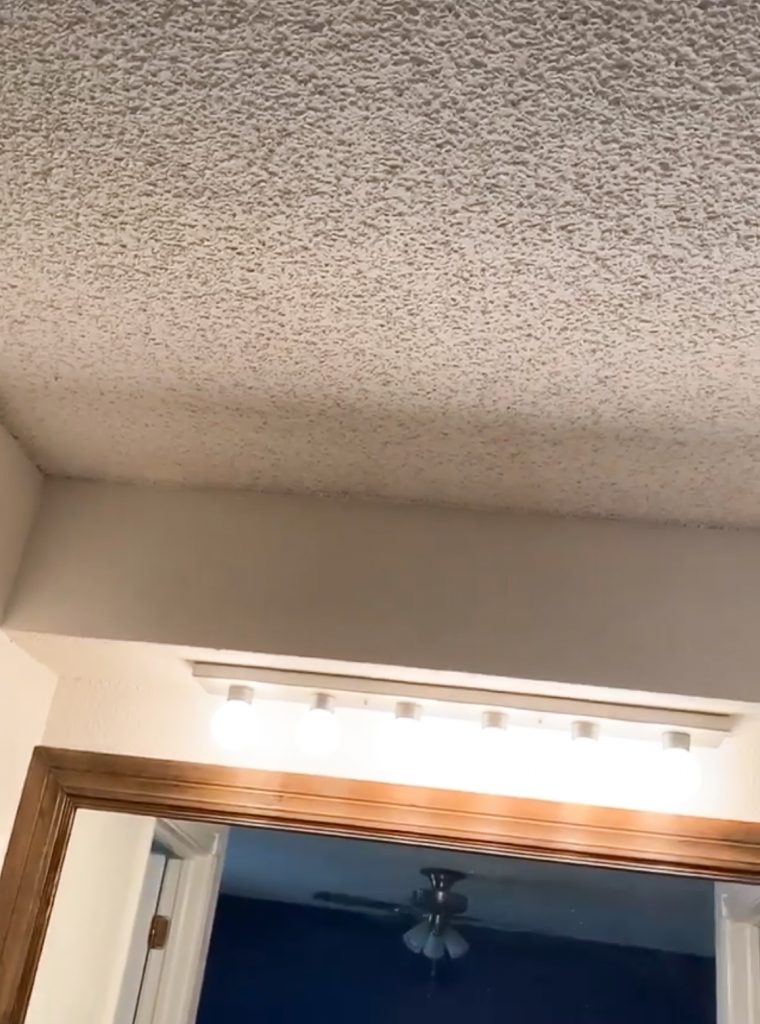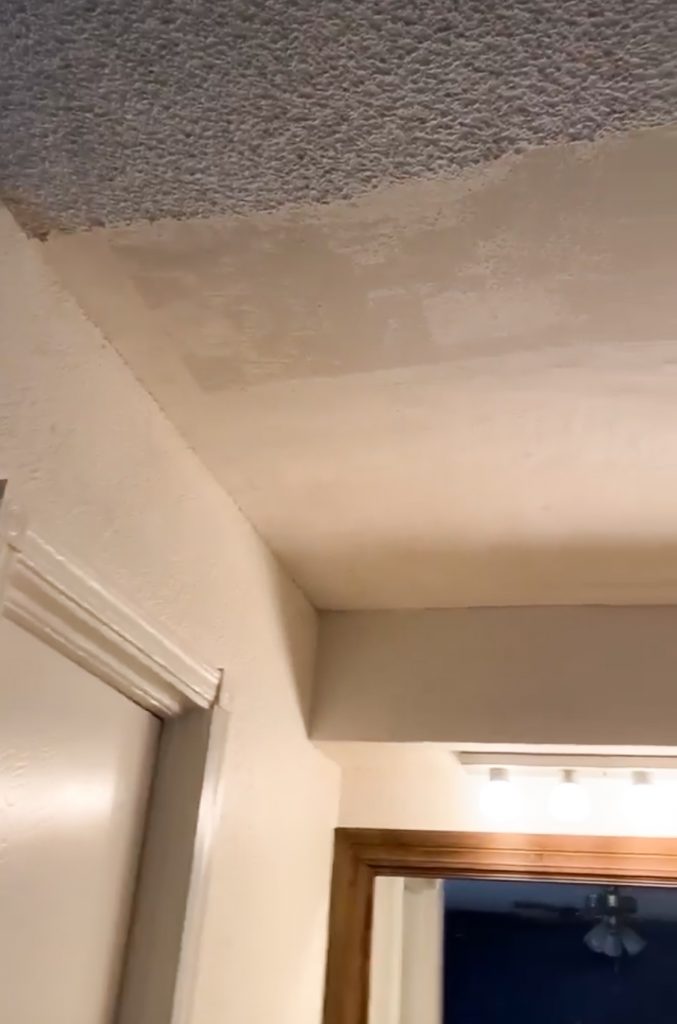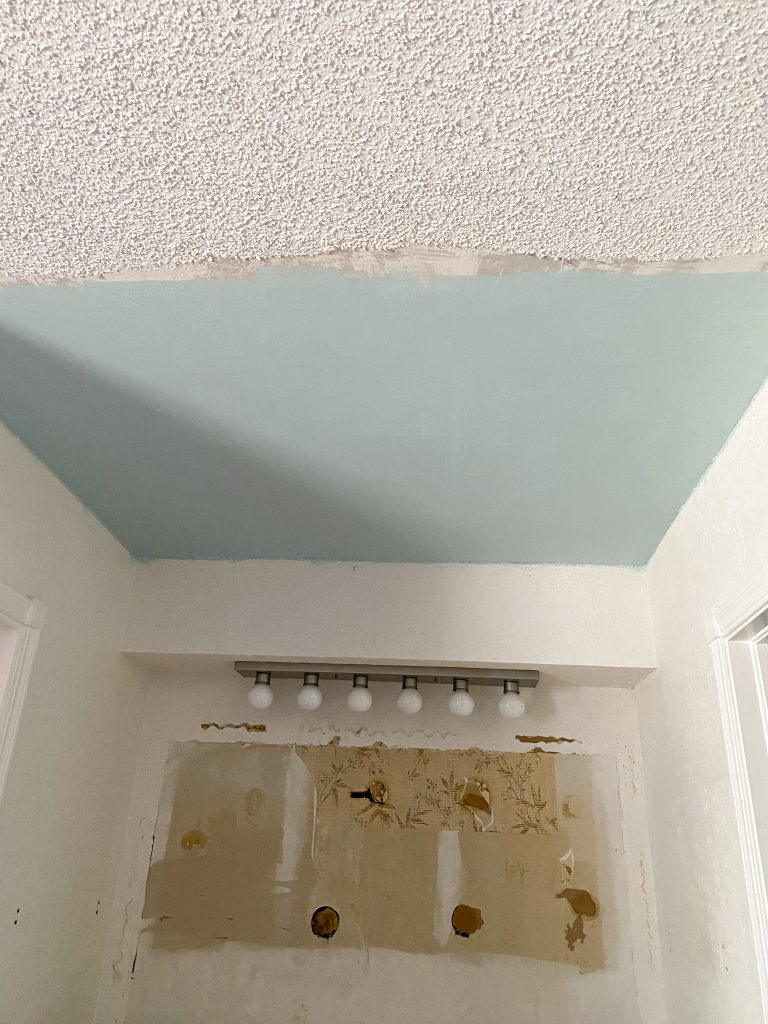 Then, we started demoing the counter. First by taking out the side pieces of marble. Then the back piece of marble. And then…the mirror cracked. Womp, womp. The back piece of marble was stuck under the mirror. I thought I could wedge it out without messing with the mirror yet, but no such luck.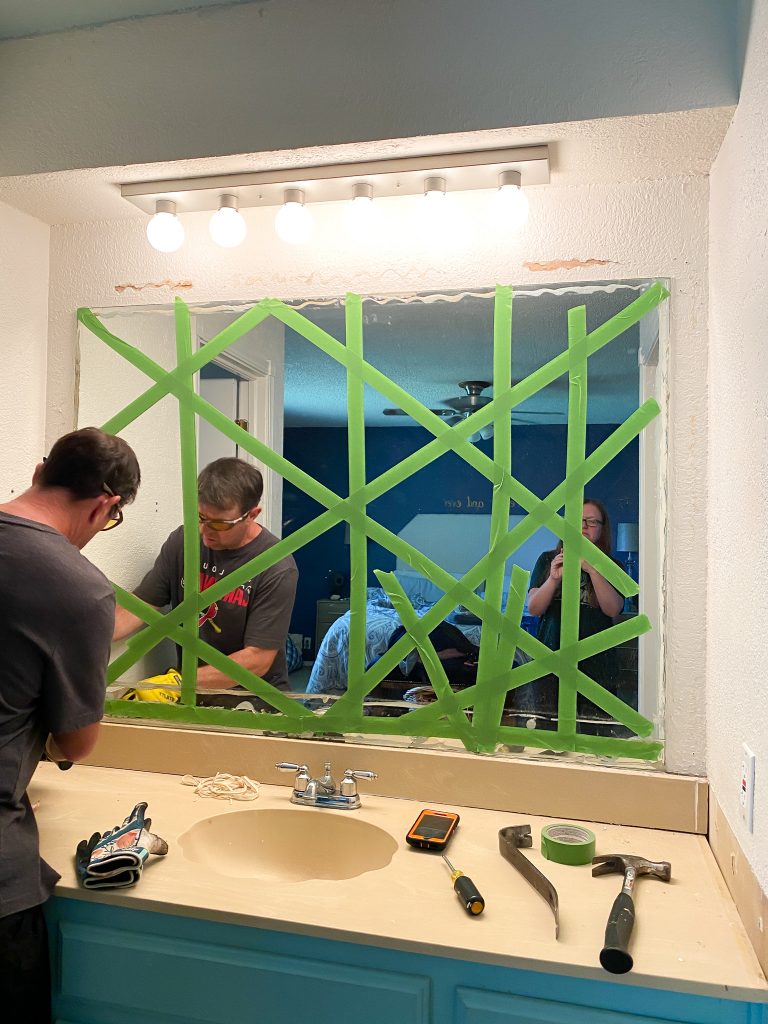 I mean the mirror had to come out eventually anyway so whatever right!? So, we got the mirror out and that stubborn back piece of marble.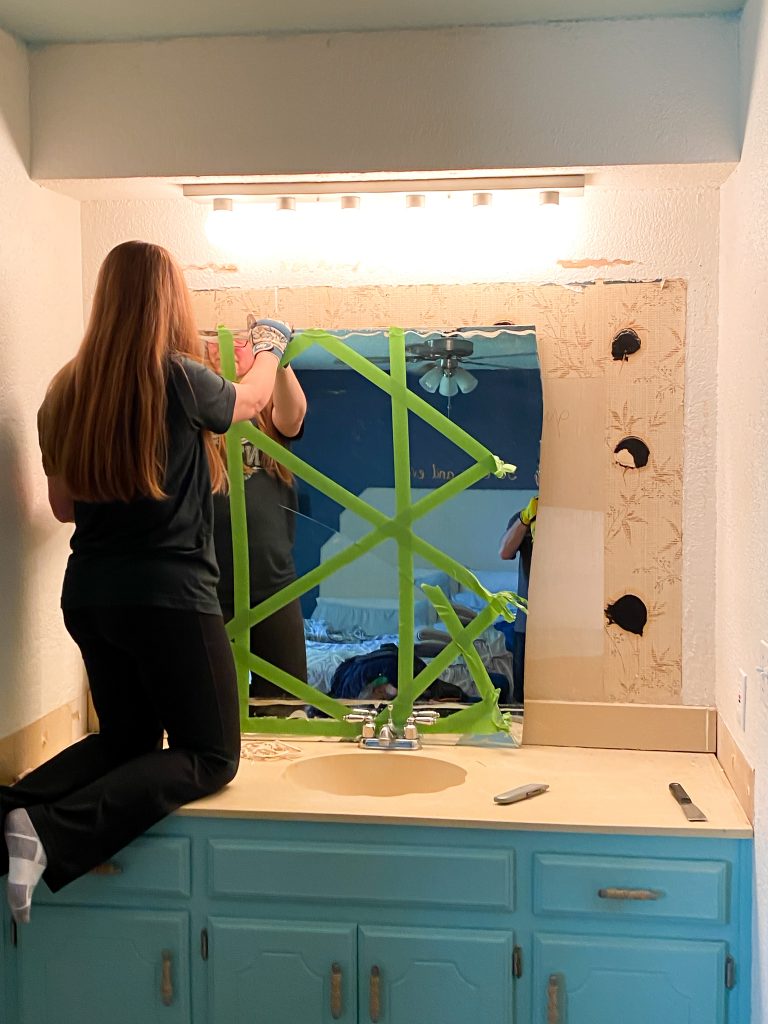 Then we were set to remove the countertop/sink and realized that couldn't be done. The plumbing is original, it's all copper, and there are no shut off valves to this sink. So…we are waiting for our plumber friend to fit us in. 🙁 So, this is where we stand until that happens. Lovely right? Don't you love the gems you find when doing renovation? Like that amazing wallpaper we found behind the mirror.  😆
It's fine! No big deal! We have plenty of other things on the list that we can go ahead and tackle until then.
Here's the list again!
Project List
Scrape and paint ceiling (also in closet and shower/toilet room)
Paint vanity
Barn doors to separate bathroom from bedroom
Remove mirror
Shiplap walls
Take out old countertop (halfway there)
Install – butcher block countertop
Install new sink and faucet
Install new mirror
Install new light fixture
Accessorize 🙂
Doesn't feel like much has been done when I look at that list. ACK! But, I know from past experience that we are fine! We've got plenty of time! 🙂
Be sure to go check out the progress of all the featured designers and the other guest participants! There are some amazing room transformations happening out there friends!