Okay friends, we shared our goals from last year and the progress we did and didn't make. Great thing to do at the end of the year. But, in the process of looking back over the year, I began to think how thankful I am for all of the support that you guys give me here in this little corner of the blogosphere.
So, I thought that I would share my top 10 most popular posts for the year! These are the things that you found most interesting! I love that it's a good mix of DIY, design, crafts, and home improvement tips! All things that I love sharing!!
Maybe there are some things that you haven't seen yet because you're new here! Bonus! Thanks again for reading and following along!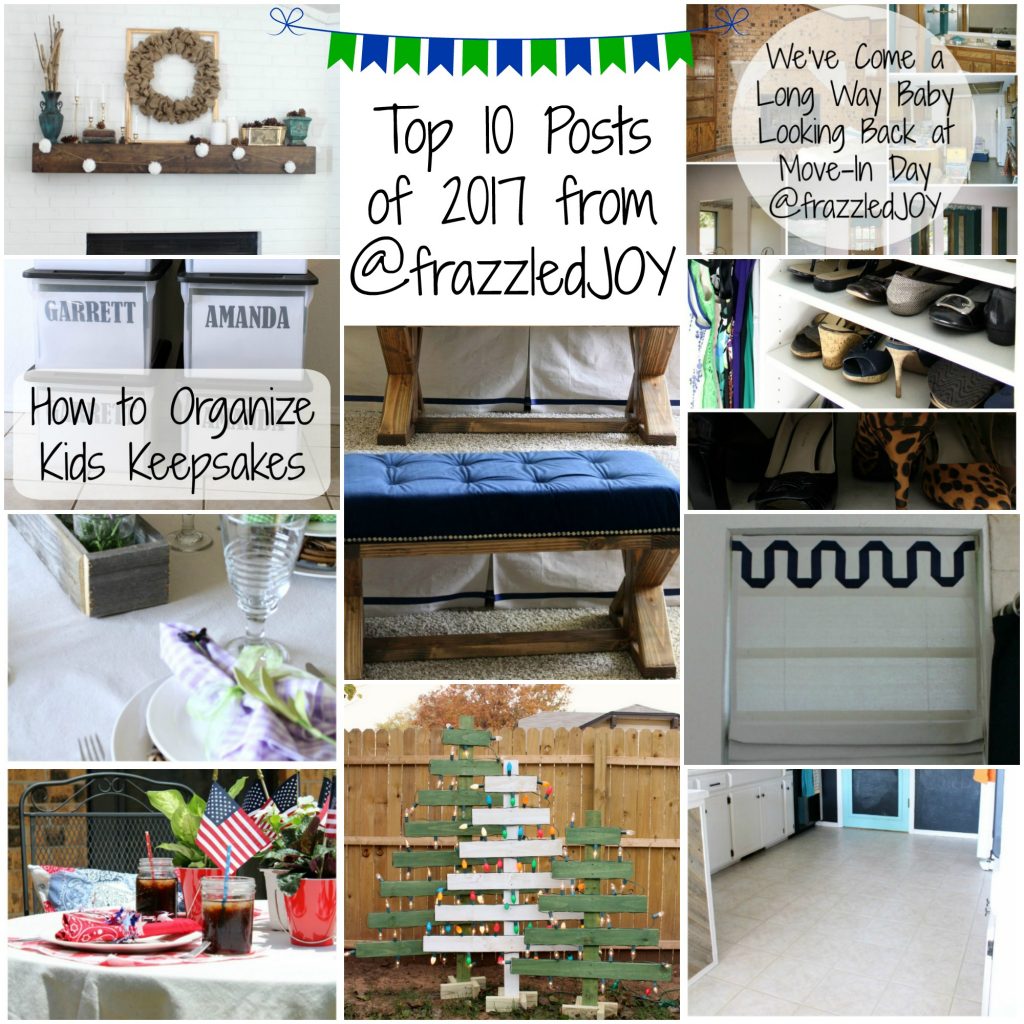 And, the #1 post for the year!! – DIY 2×4 Bench

We are still LOVING our bench!! We use it everyday (at least everyday that it's not covered with clean clothes waiting to be put away  😆 ).
I love looking back, but I also love looking ahead!! Excited to bring some more fun things to y'all in 2018!!