Hey there friends! Are you surviving May and all that comes with the school year ending?? Today is our kiddos last. day. of. school!! Surprised that I'm excited?? Allow me to explain – I get to sleep in. Yep, one of the benefits of having teenagers is that they appreciate sleep as much as I do! WooHOO! I'm still gonna try to get some projects done through the summer. They may be a little more spread out, but I'd like to be a little productive! 😆  Today, I'm sharing a project I have been wanting to do for a looonnnnggg time. Not sure why I put it off. But, it's done now!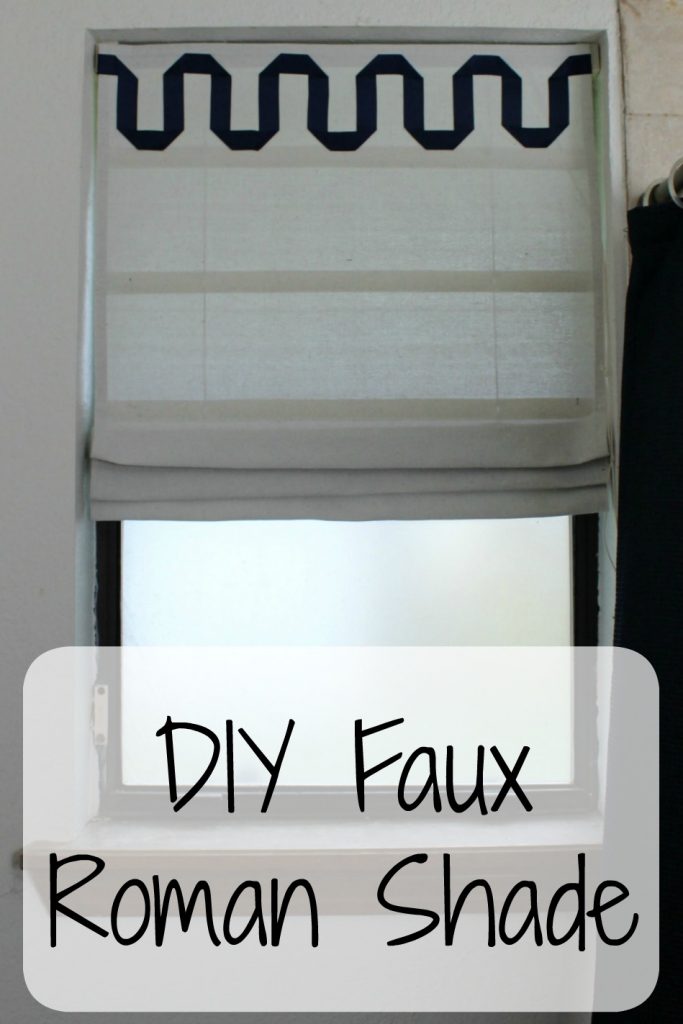 I've been sewing for many, many years, but for some reason the process of making my own roman shade looks way too daunting. Although I love the look of them! So, when I saw this method years ago, I knew I wanted to try it. Maybe you've seen it, and if you have, scroll through the pics. 😉
Before we get to the how-to, let me show you what we started with.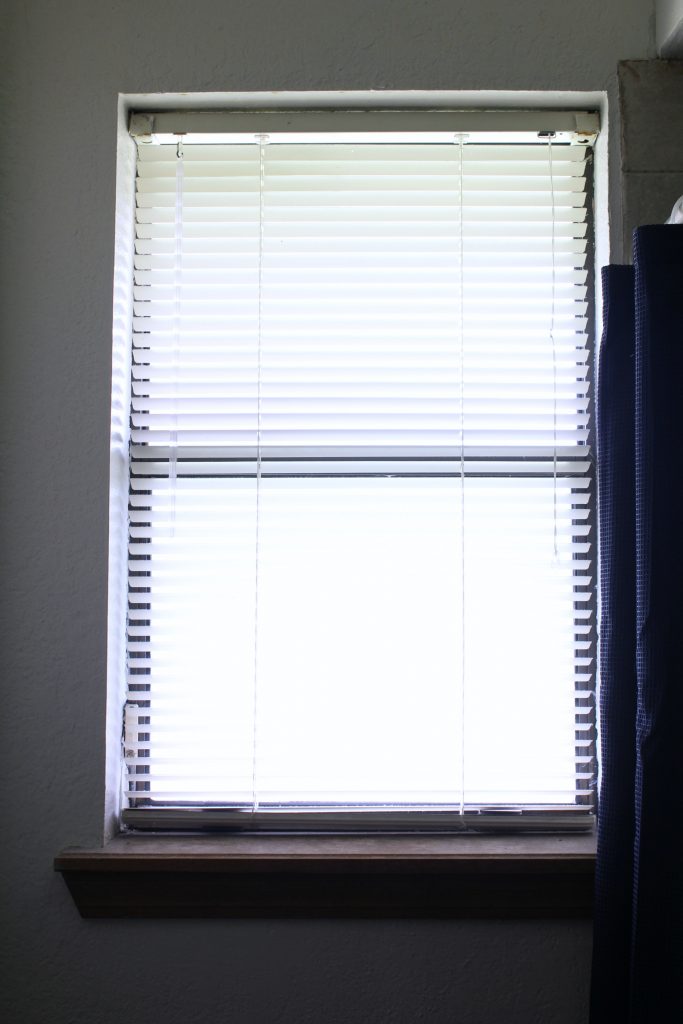 Nothing but a boring shade. But, lucky for me, that boring shade is just what I needed to make my faux roman shade!
Some affiliate links used for your convenience. See disclosures for more details.
Materials Needed for a DIY Faux Roman Shade
basic mini blind the size of your window (I got the least expensive one at Walmart)
fabric the size of your window + 1″ on every side for hem
FABRIC glue (do not try to do this with hot glue)
Start by preparing your fabric. You can use your sewing skills to add a 1″ hem on all sides of the fabric, or you can use the fabric glue to create a hem. I recommend mitering the corners for a cleaner look. Here's a picture tutorial on how I do that by sewing, but like I said you could easily glue just make sure to double fold your sides to hide the raw edge.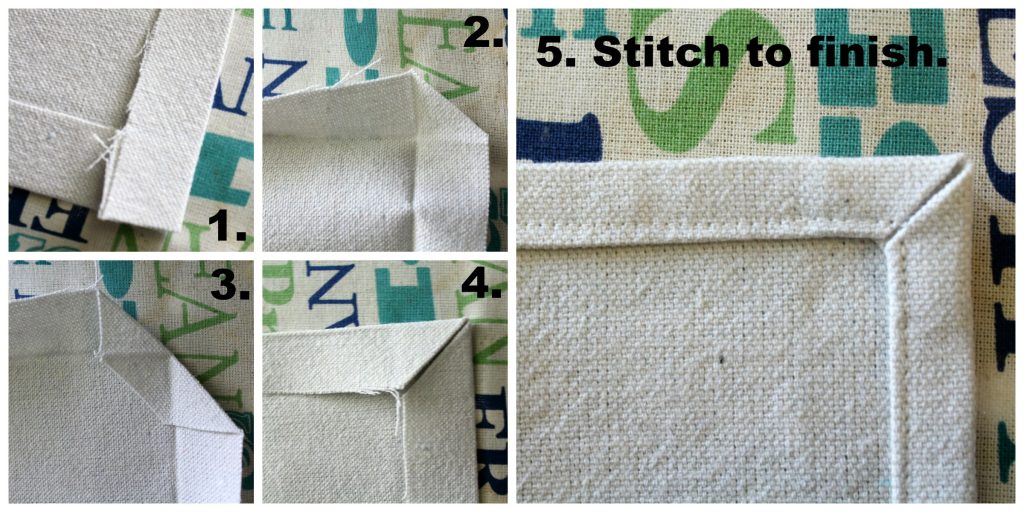 I wanted the shade to match our master bedroom drapes. (more info on those here)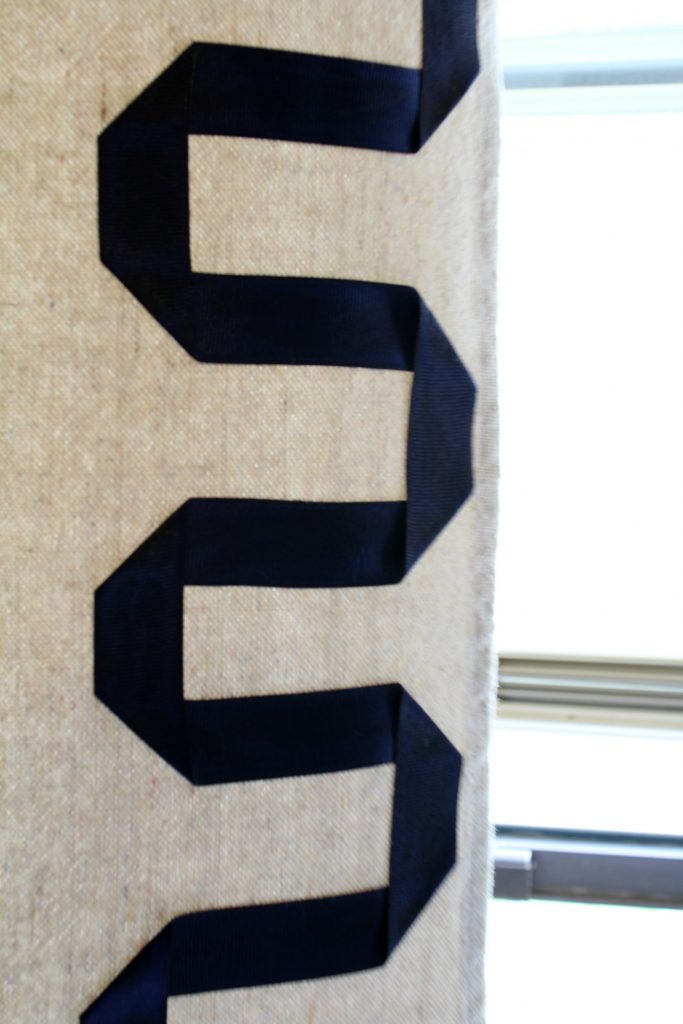 So, I added the ribbon detail at this point, using fabric glue and navy grosgrain ribbon.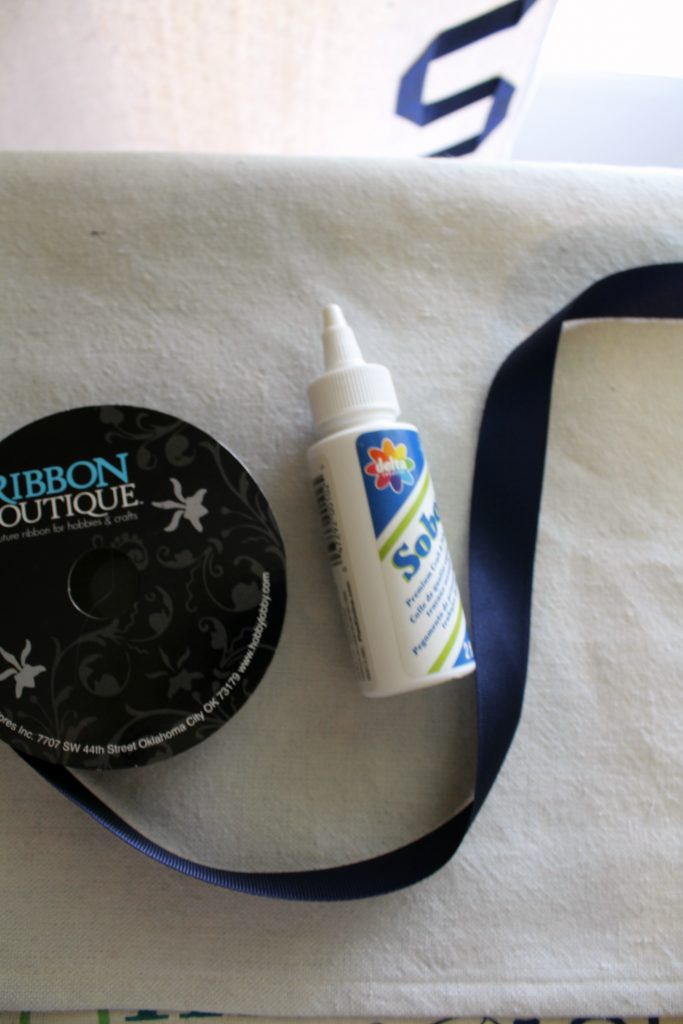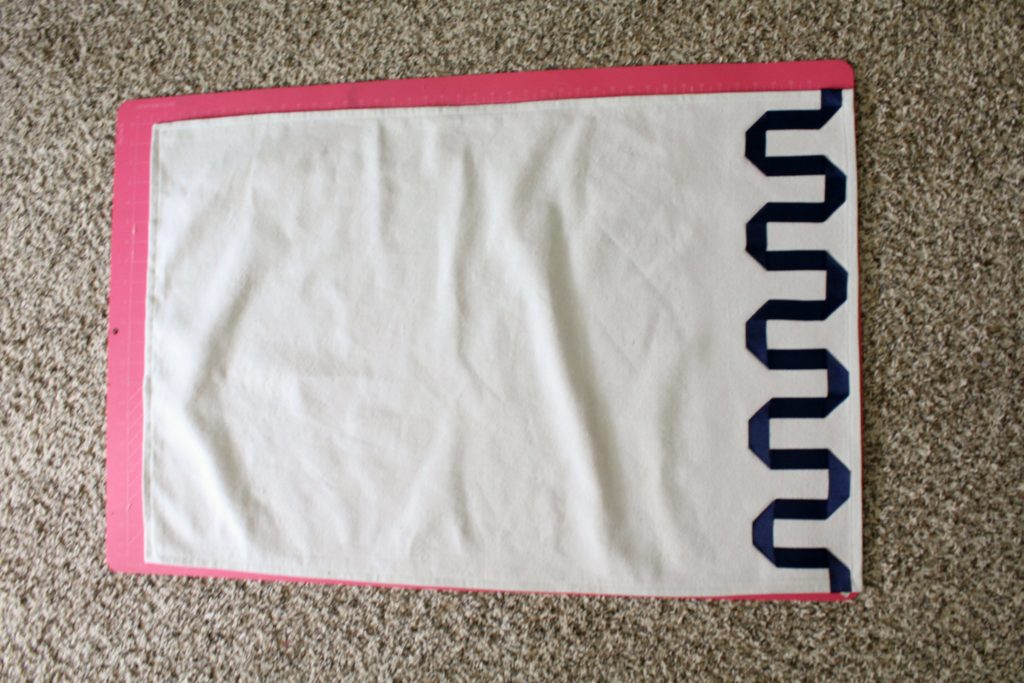 Now, it's time to prepare your shade by 'gutting' it.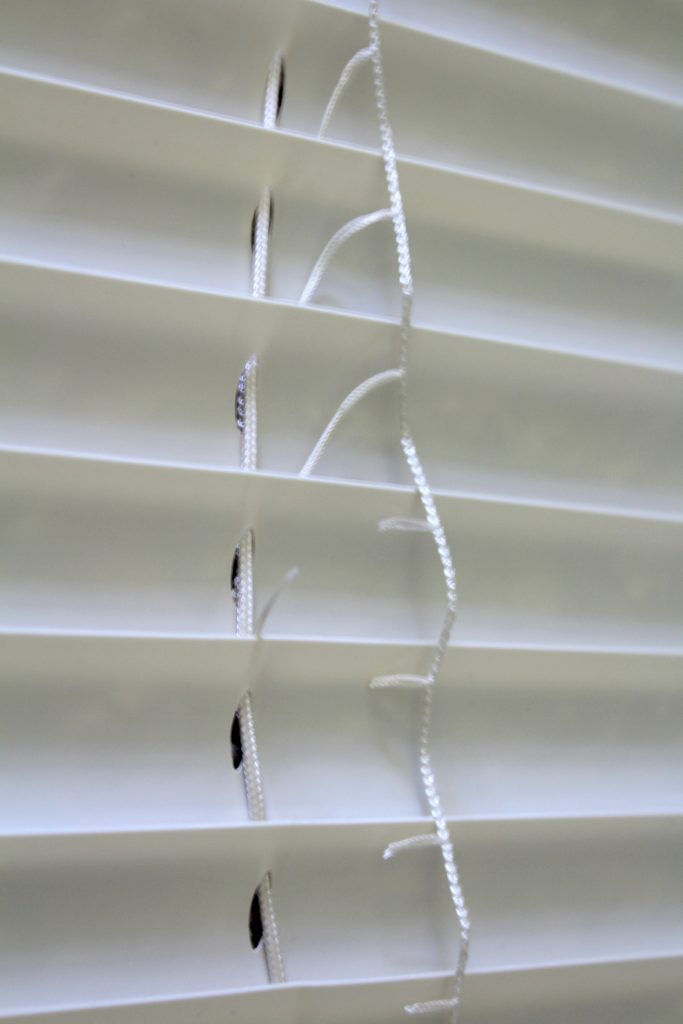 Cut only the 'ladder' string as you will need the middle string to operate the shade.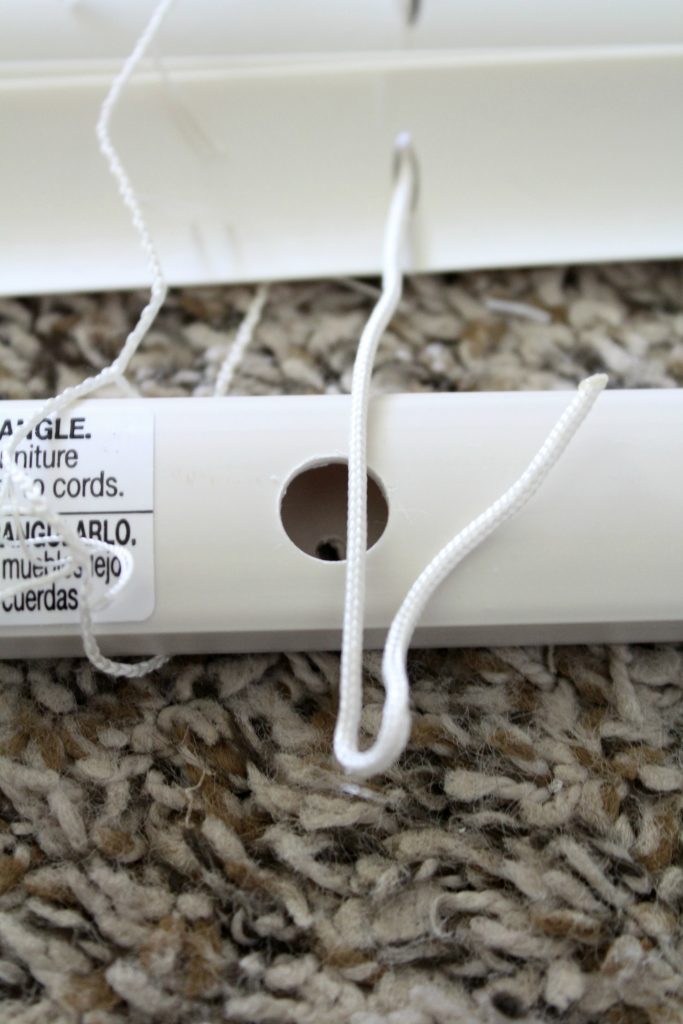 Pop off plastic circles on bottom plate, pull out strings, and untie knot so you can remove the bottom plate, and all the slats.
Once you have finished removing all the slats, lay the skeleton on top of the prepared fabric.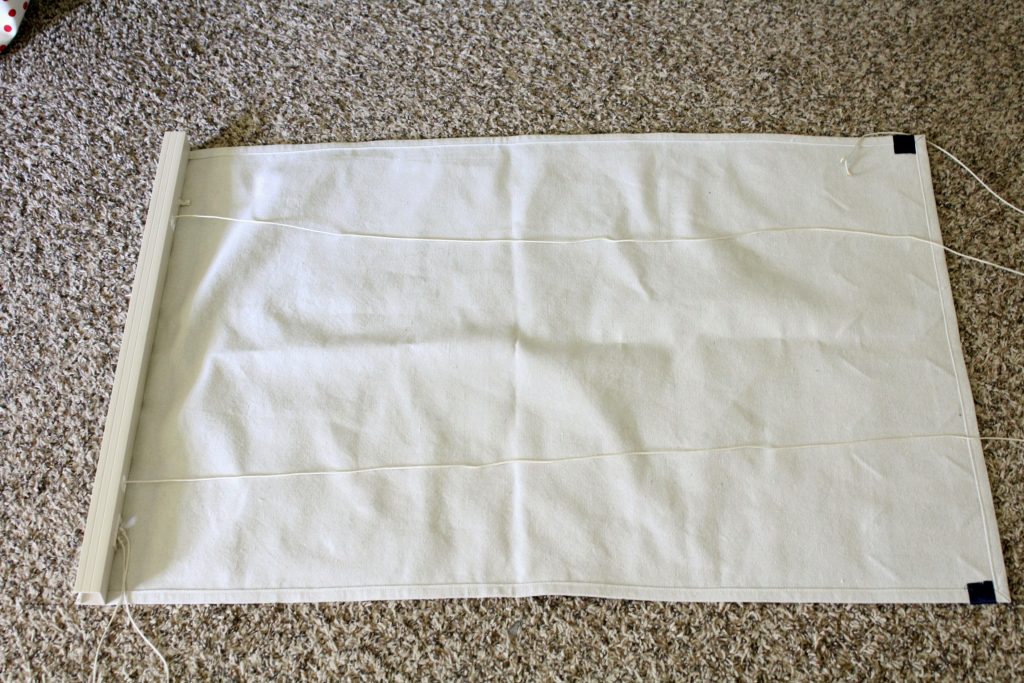 Decide where you want to place your slats (this will determine how many folds and how big the folds are).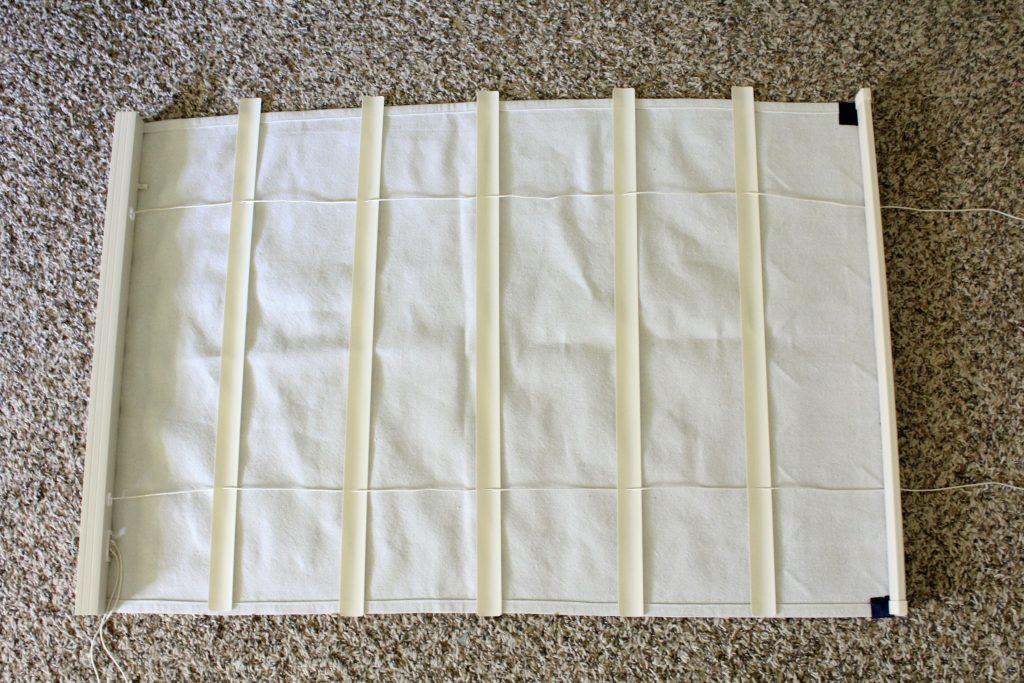 Then glue the slats to the fabric, curved side down, with the fabric glue. Be sure not to glue the strings down! I used a brush to apply the glue to be sure to cover the most surface, and to keep it smooth.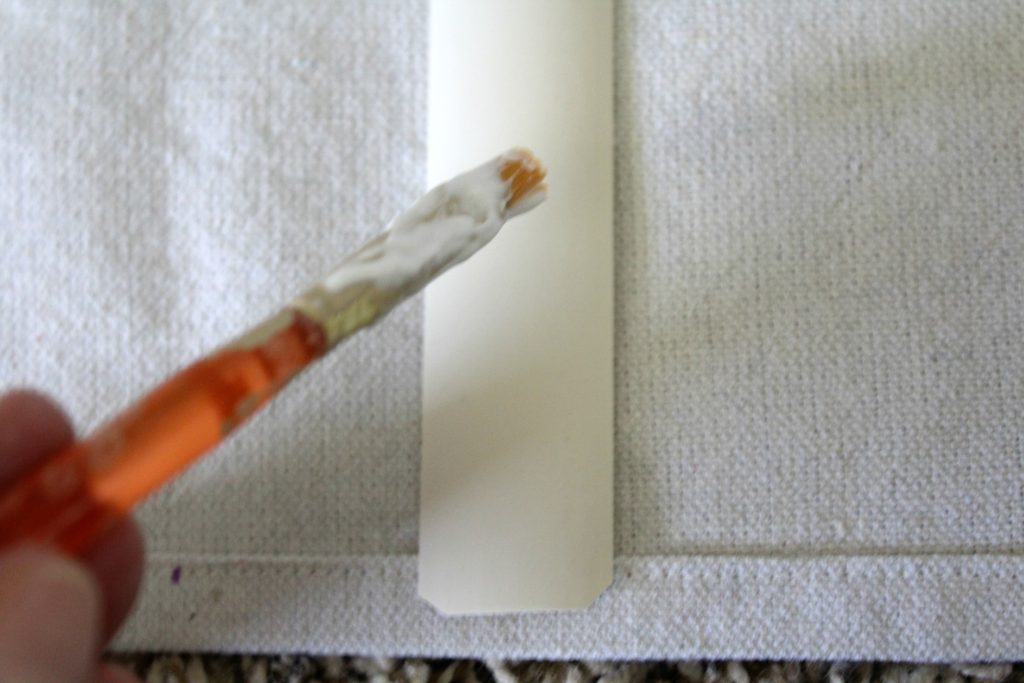 Reattach the bottom piece, by reversing the steps you took to remove it. Glue fabric to this piece also.
Confession time. When I made this originally, it looked like this when I hung it.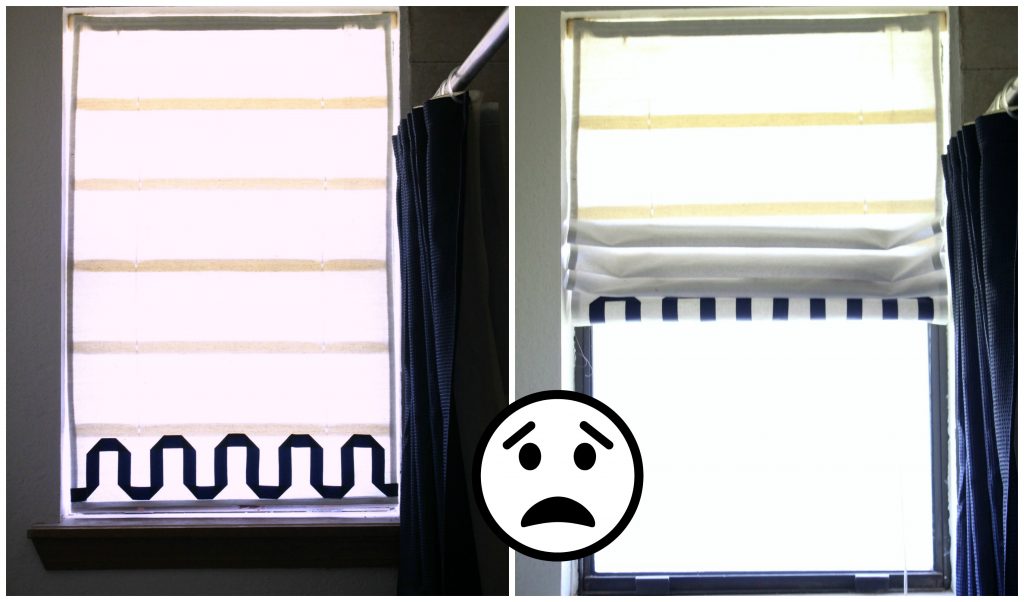 When the shade was down, no big deal, but up – the ribbon detail can't be seen! 🙁
So, I took to Instagram stories and asked for thoughts….was it a big deal? or should I flip it around? or what? Thankfully my friends came through and confirmed what I thinking – flip it around and put the ribbon at the top. (and I also remembered to use my external flash to get rid of the window light blow-out :roll:, wish I would've remembered that sooner)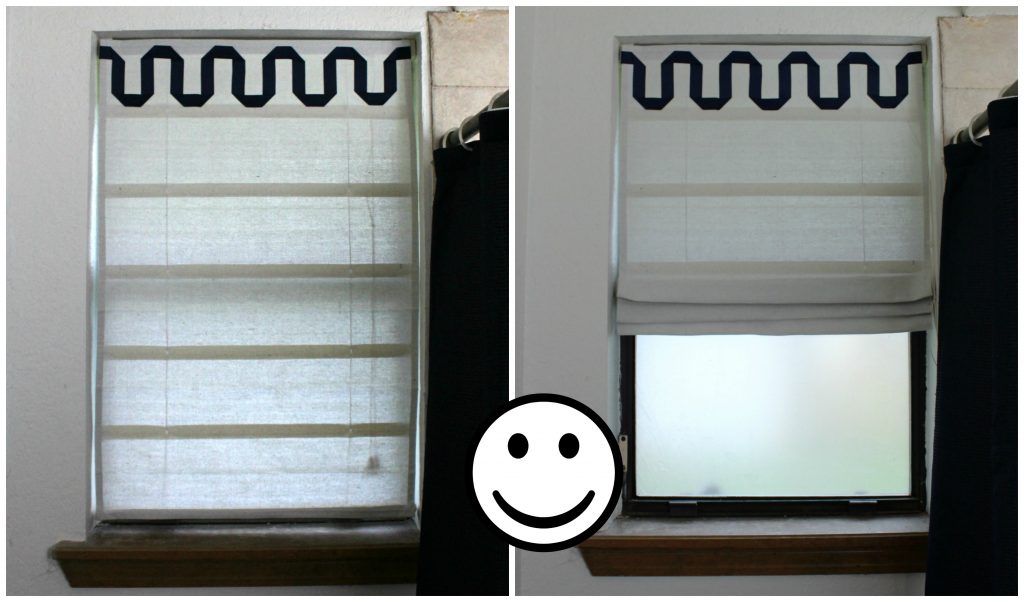 Much better!! I tell you this to let you know that even us bloggers make mistakes! Don't not try because you're afraid of making mistakes!!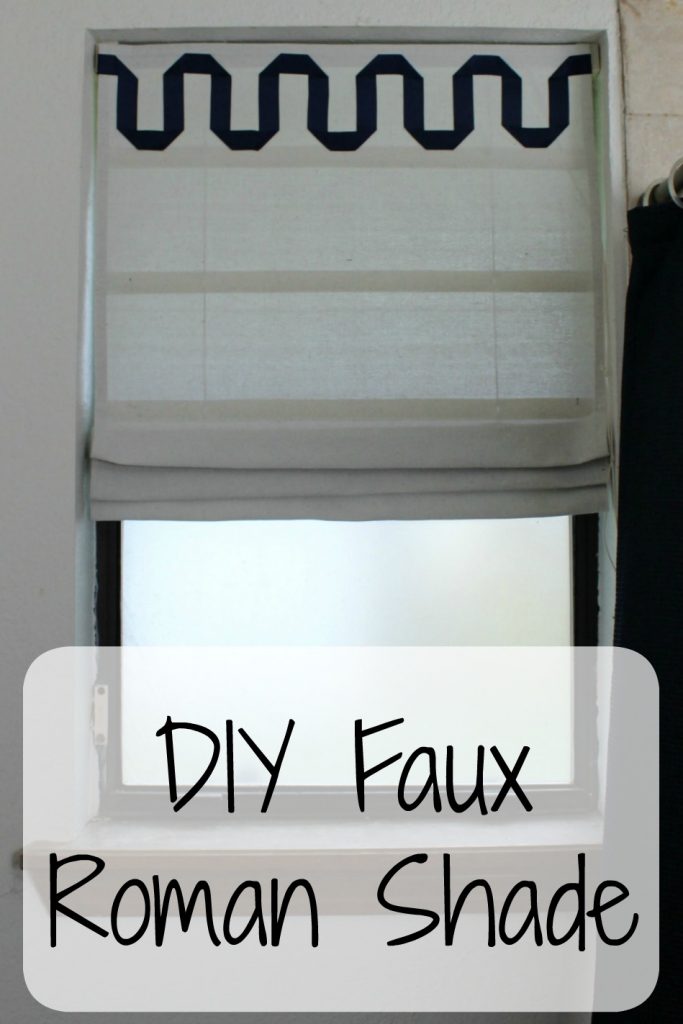 I have a few other updates planned for this tiny space in our master! Look for progress updates coming soon!


Linking up with Inspire Me Monday / Inspire Me Tuesday / Tutorials & Tips Link Party / The Inspiration Gallery / The Creative Circle / Best Friday Features