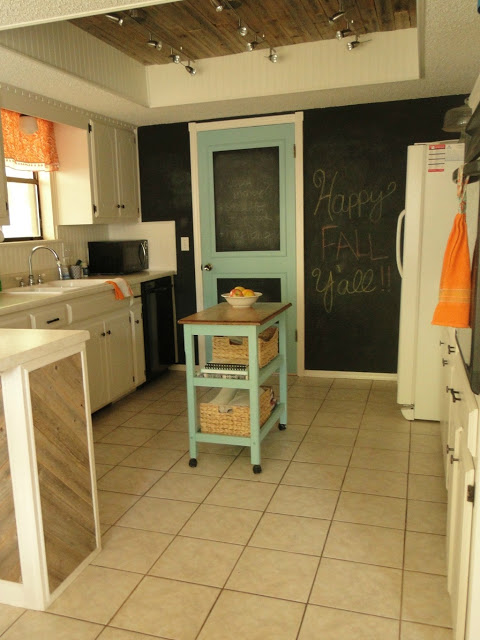 If you remember it started like this.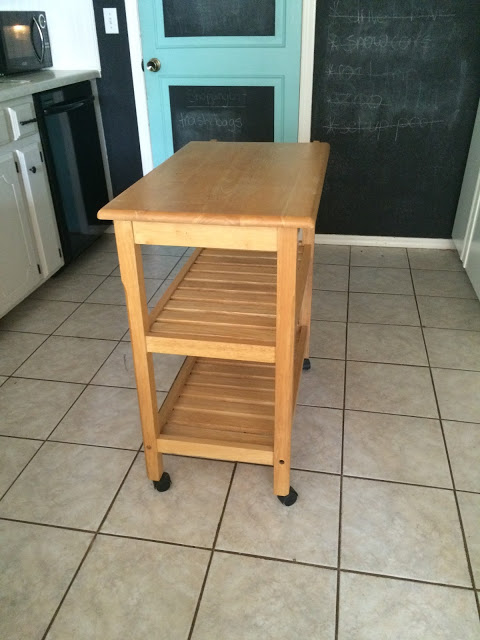 It was in pretty good shape – a screw missing and a few others that needed to be tightened. Oh, and if I didn't mention – hubby snagged this at a garage sale for $10!! 
The only problem we had with it in the kitchen was the towel bar/handle on one end, which I failed to photograph, so you'll just have to imagine that.
I figured – no big deal, I'll just take that off, Ha! Famous last words right?? Removing that handle, meant taking the top off just to get to the screws.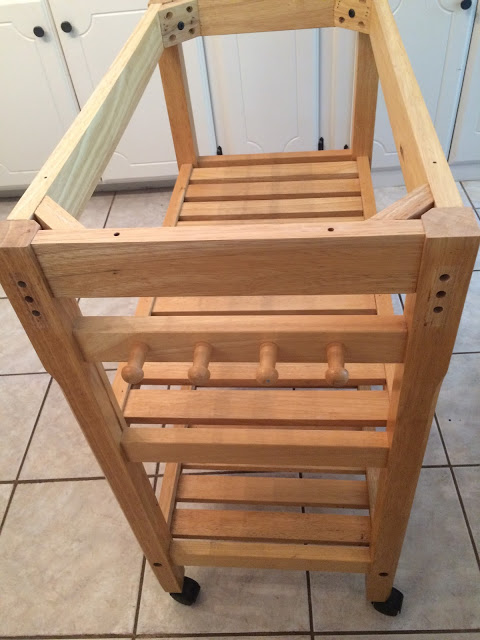 Well, no worries – I was planning on finishing the top by re-staining so it was probably easier to take it off anyway!
The top got a good sanding and a few coats of a darker stain. Love!!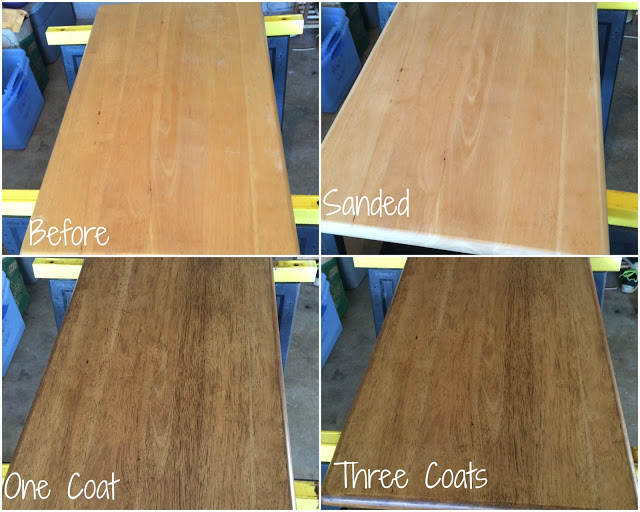 Taking the handle/towel bar off left me with a few holes. I plugged them with pieces of a dowel rod cut to fit. Put a little wood glue on the end, push it into the hole, fill the space, sand and you are ready to paint!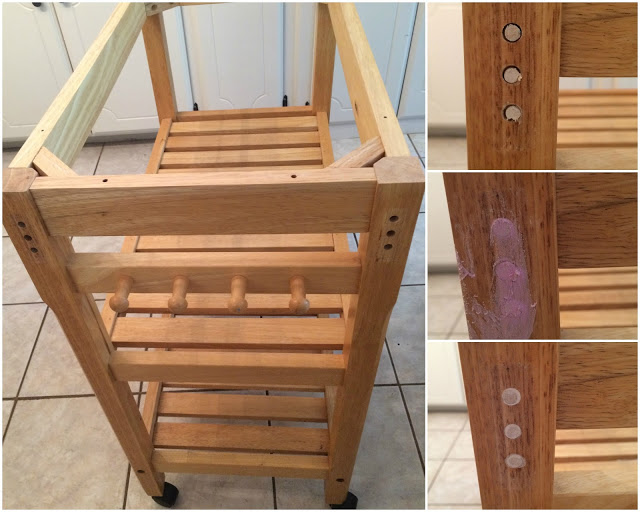 I have to admit, this piece actually got two paint jobs. I started with black and hated it. I was playing it safe and it wasn't REALLY what I wanted.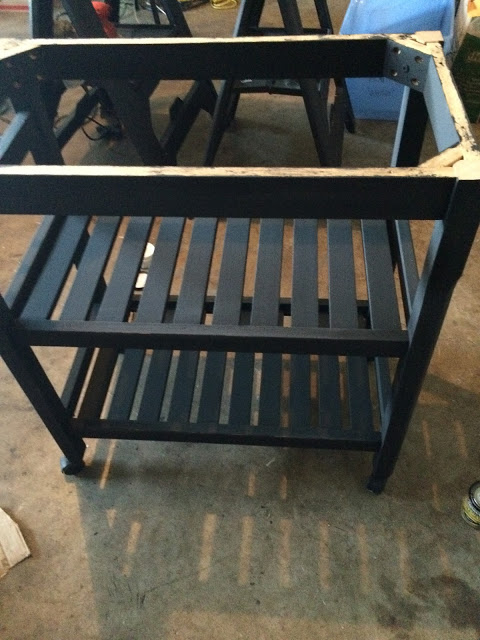 So, I grabbed my go-to turquoise that is also on the kitchen door, and finished it out to be who she was intended to be.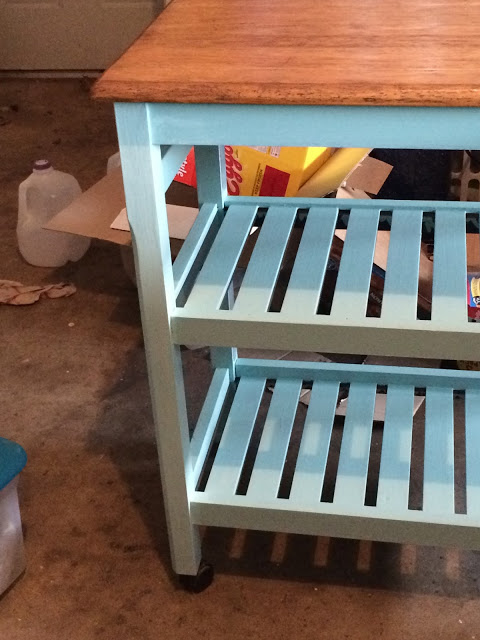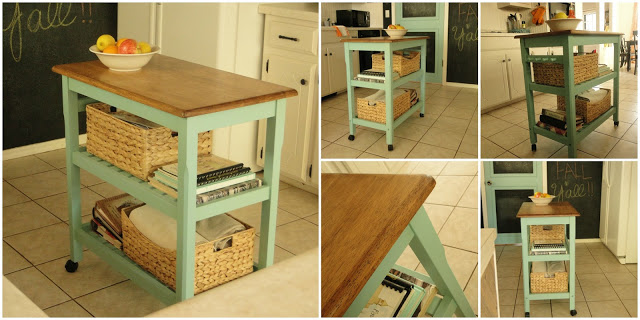 I have to share that I used a tip from my friend Jennifer that is golden. Spray the finished piece with this spray poly (which I got at Hobby Lobby with my 40% off coupon).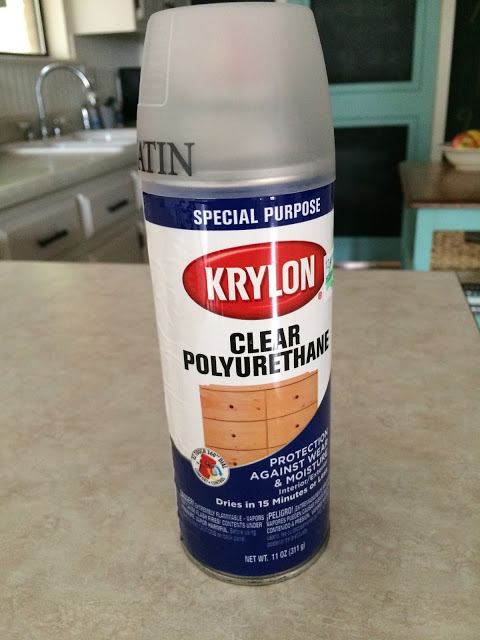 Everything will cure much faster – which is perfect for all of us who are impatient and want to style NOW – and thing won't stick to the painted surface! Man, I wish I would have heard that a lot sooner. Countless painted pieces with things stuck to them. :-/ 
I found the baskets at Marshall's. They have a great selection and great prices. Even better than some of the craft stores at half price! We love our new island and we use it everyday!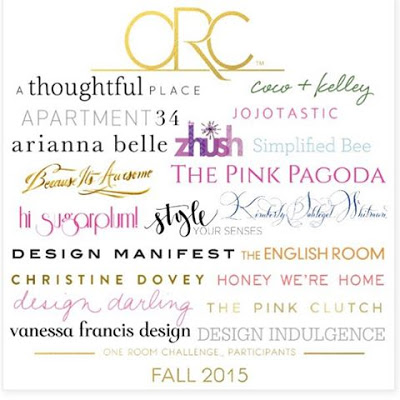 So much talent and inspiration! Tomorrow the rest of us will be linking up!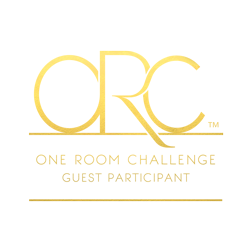 So, come back tomorrow to see what room I picked and my over-zealous plans!! 🙂