Last year I shared some organizing tips that have made going back to school way easier for our family. But, I have to be honest, our lunch station is my absolute favorite.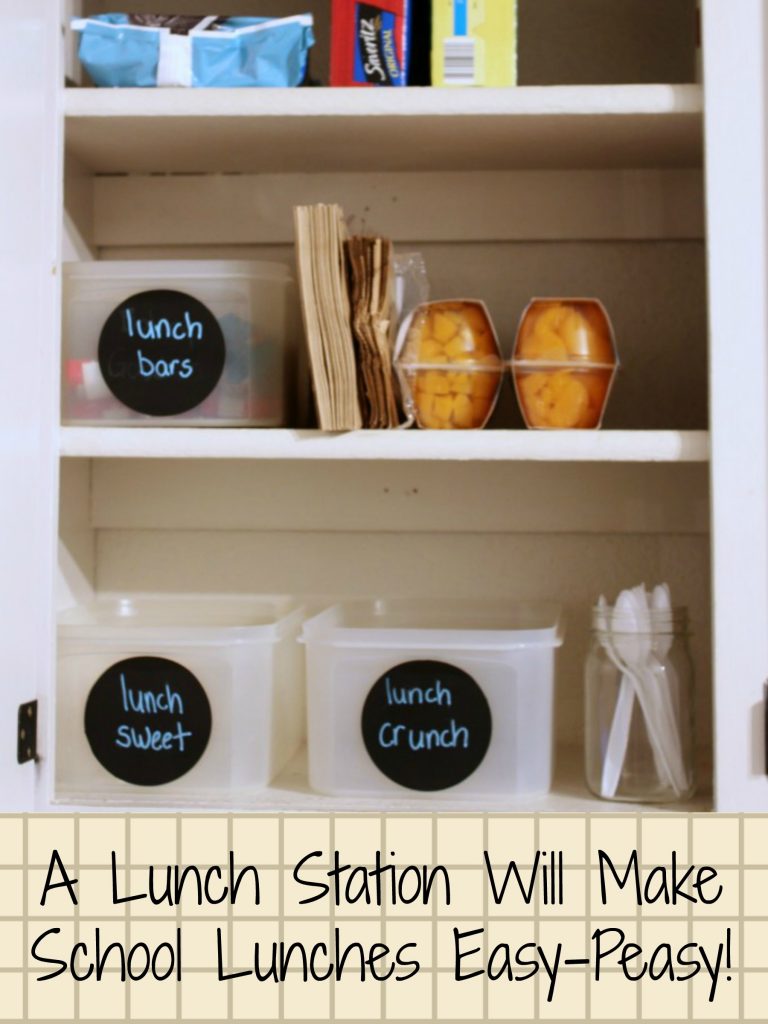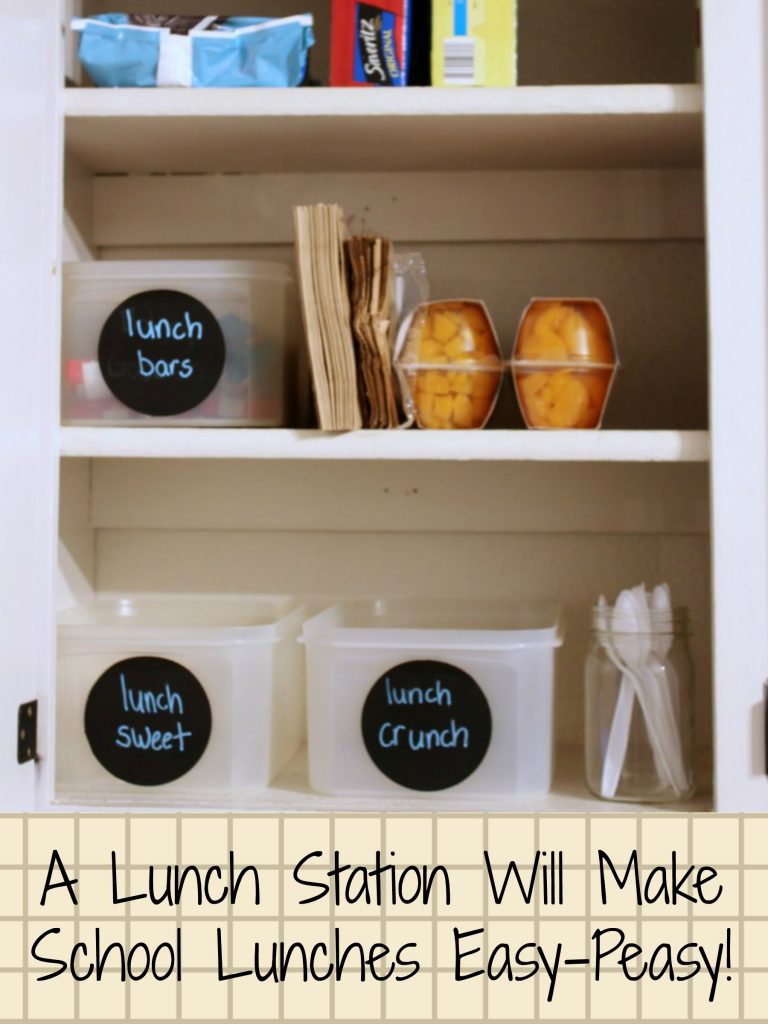 It's so awesome. Aside from the sandwiches and drinks everything is in one place. If I know it's going to be a particularly busy morning or if I stayed up too late, I will make sandwiches the night before and store them in the fridge. Then, in the morning, all I have to do is put everything in the bag!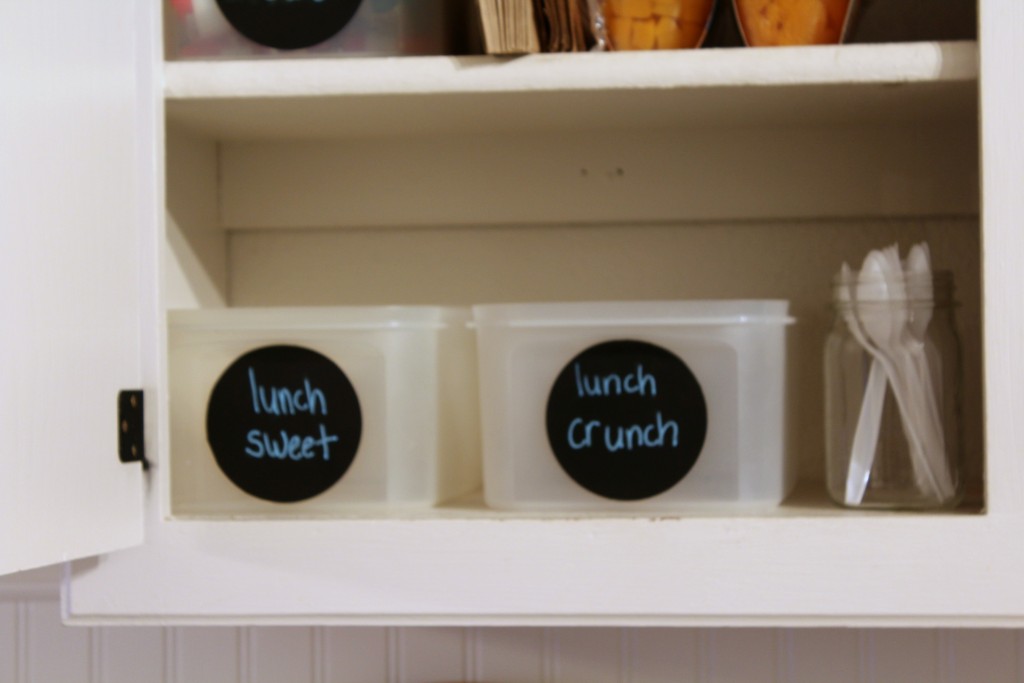 I despise making lunches, but I despise wasting money on food they won't eat even more. So, homemade lunches it is!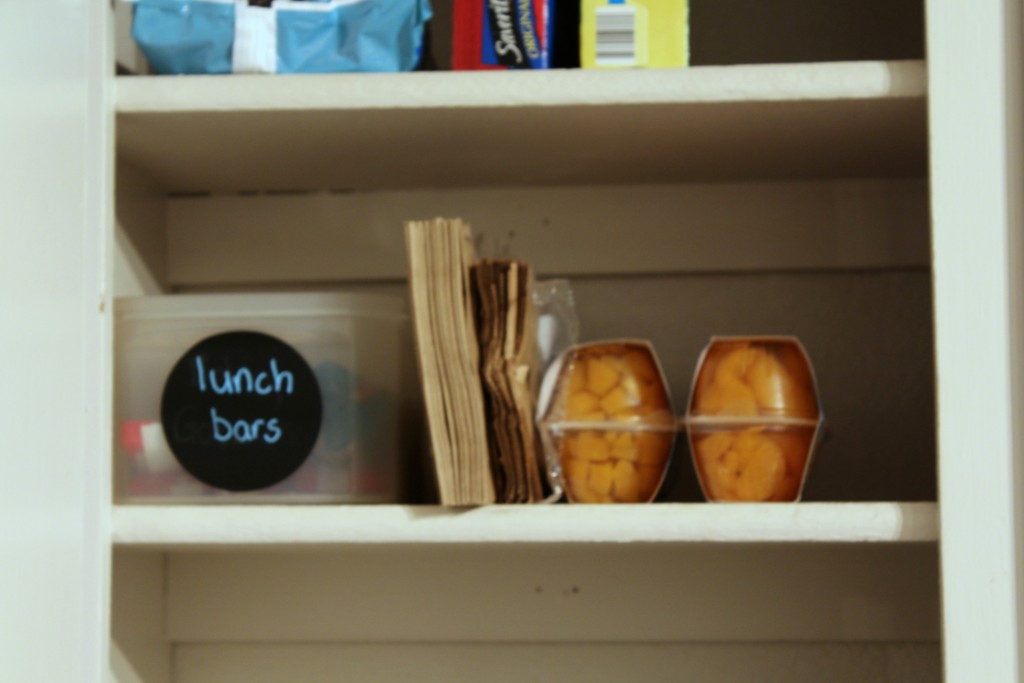 After I grocery shop I take some time (or I make the kids take some time) to bag up the cookies, and the crackers and store them in their tubs. Then I open the packages of granola bars, and/or fruit bars and dump them in their tub.  I also keep a jar of plastic spoons at hand – easy to grab and toss in for the fruit cups, or pudding cups. Everything is ready to go!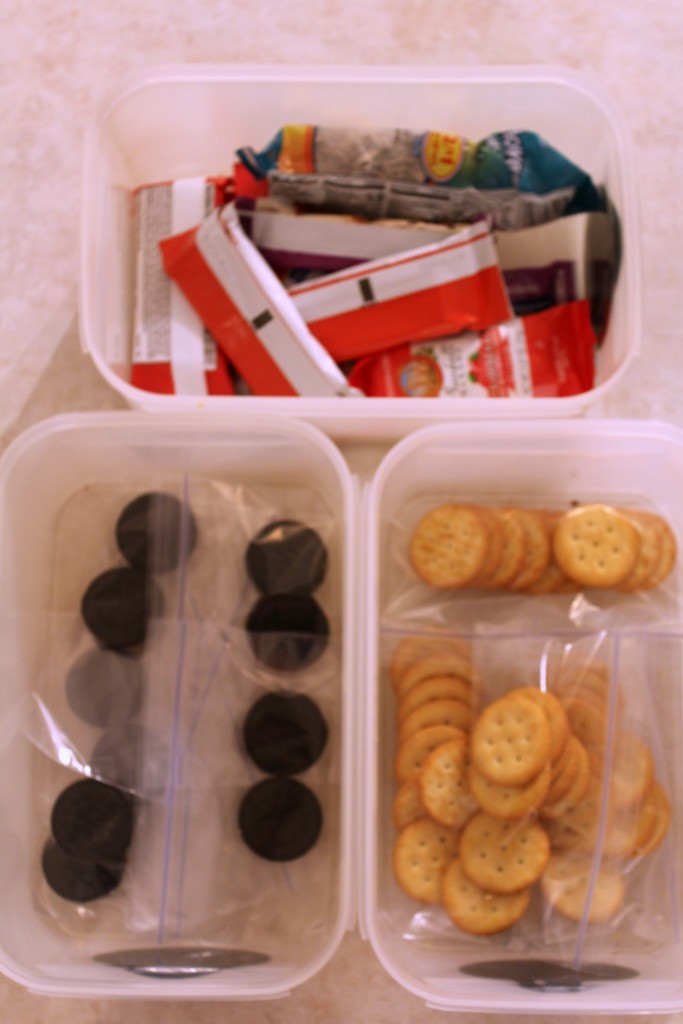 Do you have a spot in your kitchen that you could dedicate to this purpose? You won't be sorry if you do!!
I am busy packing for my very first Haven blogging conference!! I'm super excited and a tad overwhelmed. I cannot wait to learn all of the things and meet tons of new friends!!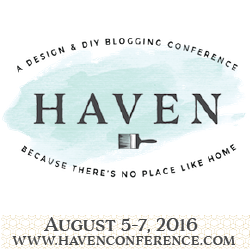 Don't worry, I'll be back soon to share how much fun we had at Haven!!  😉


Linking up with Totally Terrific Tuesday / Show and Tell Link Party