Hey friends! Back in April I got a wild hair and decided to paint our interior doors! I say "a wild hair", but this is something that I have been thinking about for quite a while. I recently brightened the whole hallway by basically painting everything white. Before that, it was just such a dark and gloomy space, even in the daytime. So, I think that although I loved the idea of painted interior doors, I was afraid that it would make the space dark again. But then I saw a space that Joanna did, of course, with light gray interior doors, and I was sold!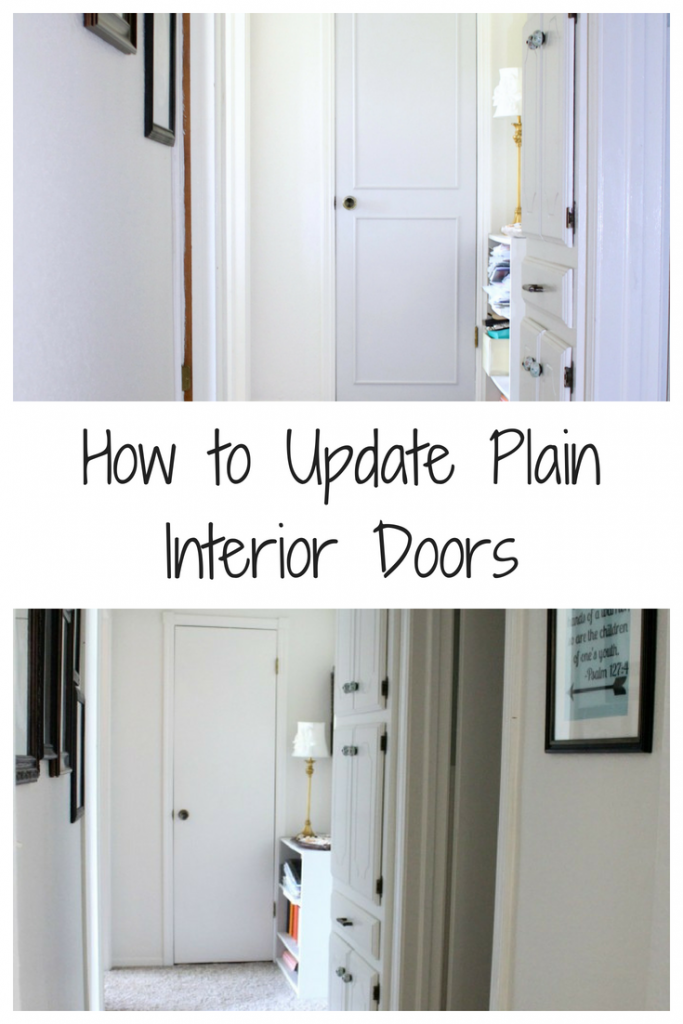 I actually had three or four samples of gray paint from both our family room update and updating a dresser for our home office. So, I started there and I landed on a color that I actually used to stencil our entryway walls. Which worked out great since I was planning on painting the entryway closet door as well. No need to have three colors of gray floating around in that small space!
Off to the store I went to get paint, and the doors went gray. I posted this pick on my insta-stories and this is how the doors sat for almost two months. Ha!!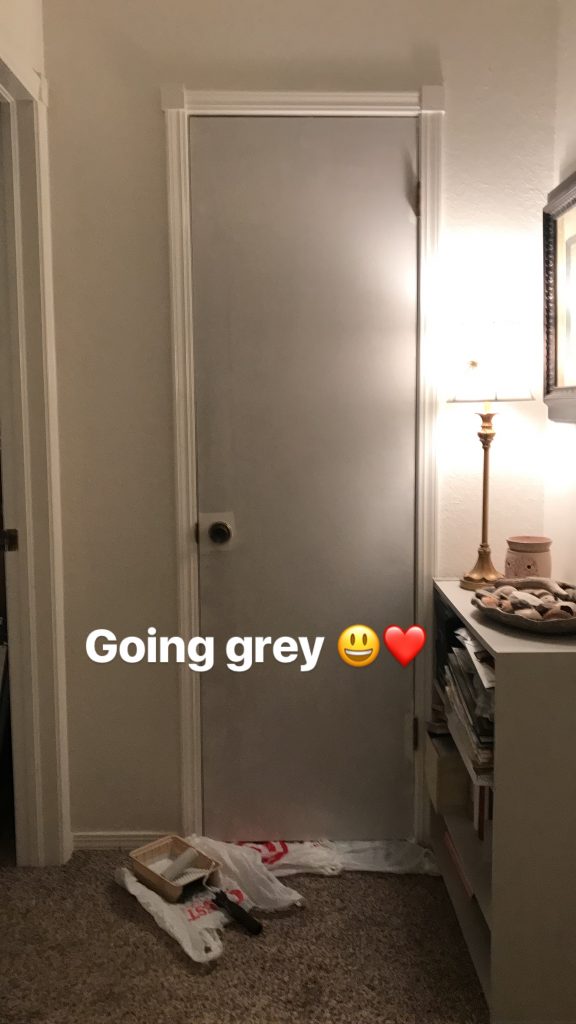 Literally, a couple of weeks before the wedding, with company headed our way, I knew I had to finish what I had started.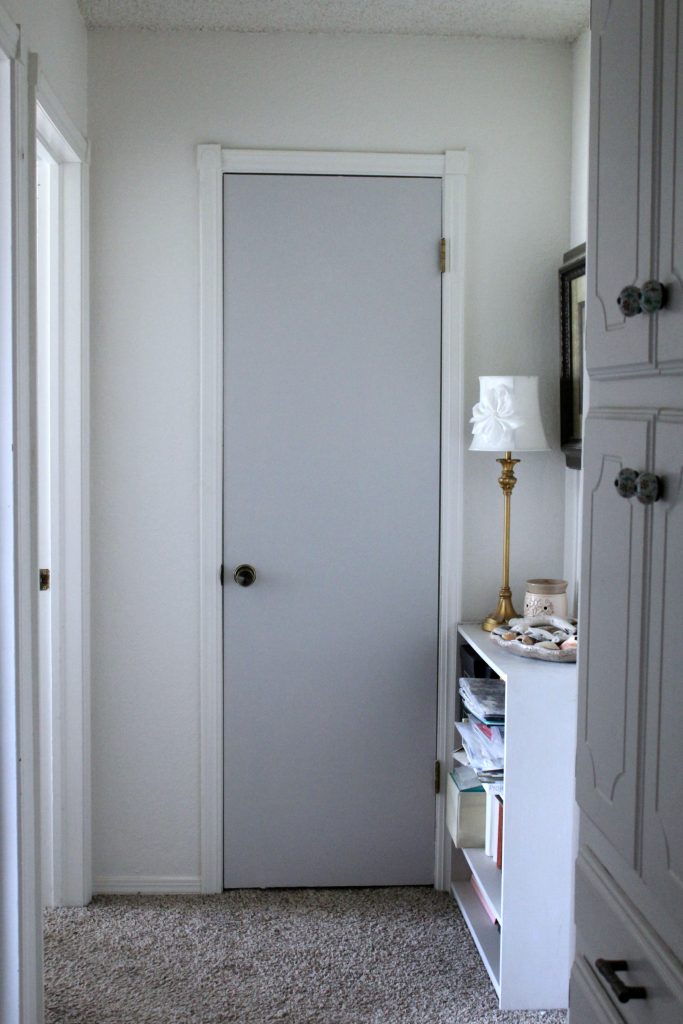 Just painting the doors was an improvement, but I so loved the look of the faux-paneled doors I had done before. I had always planned on doing the interior doors as well, but there are six doors friends, and that takes just a bit of time. But, this time I was doin it!!
Some affiliate links used for your convenience. See disclosures for more details.
miter saw / liquid nails / level / tape measure / sand paper / painter's tape
If you want to know how I do this, please click over and read this post where I give all the details. It's super easy and anyone can do it! These are the supplies that I used. (even though I got a fancy power miter saw for Christmas I decided to use my hand saw for this, for a few reasons, 1. the garage – where the saw is – is on the other side of the house, and 2. this wood is super easy to cut)
Here is how the doors look with the trim before I painted the trim.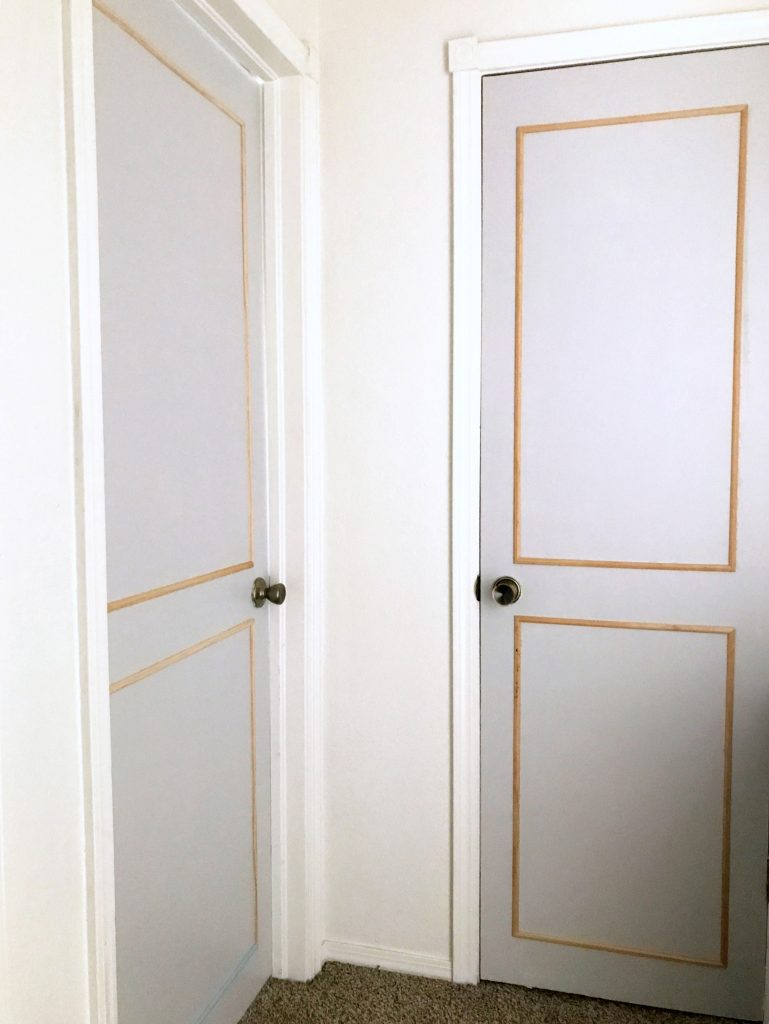 My kids asked for days "are you gonna paint that, or just leave it like that"…. 🙄
Of course I'm going to paint it! Here are a few view of the after!! I'm thrilled with the finished product, and I don't think it made the hallway dark at all. But, it did give it a lot more personality and flare!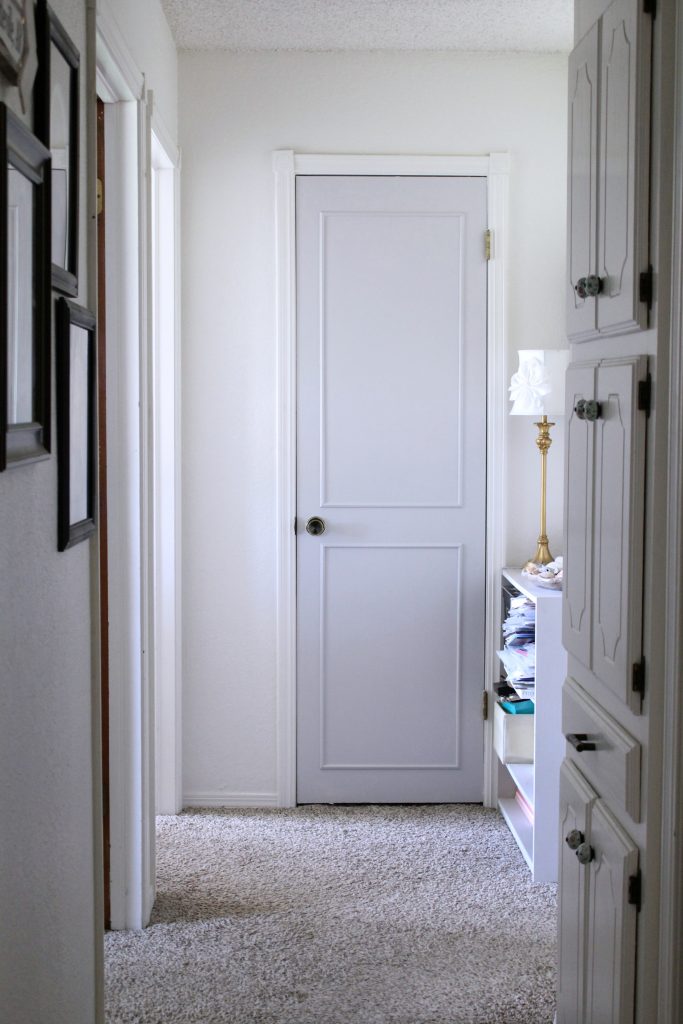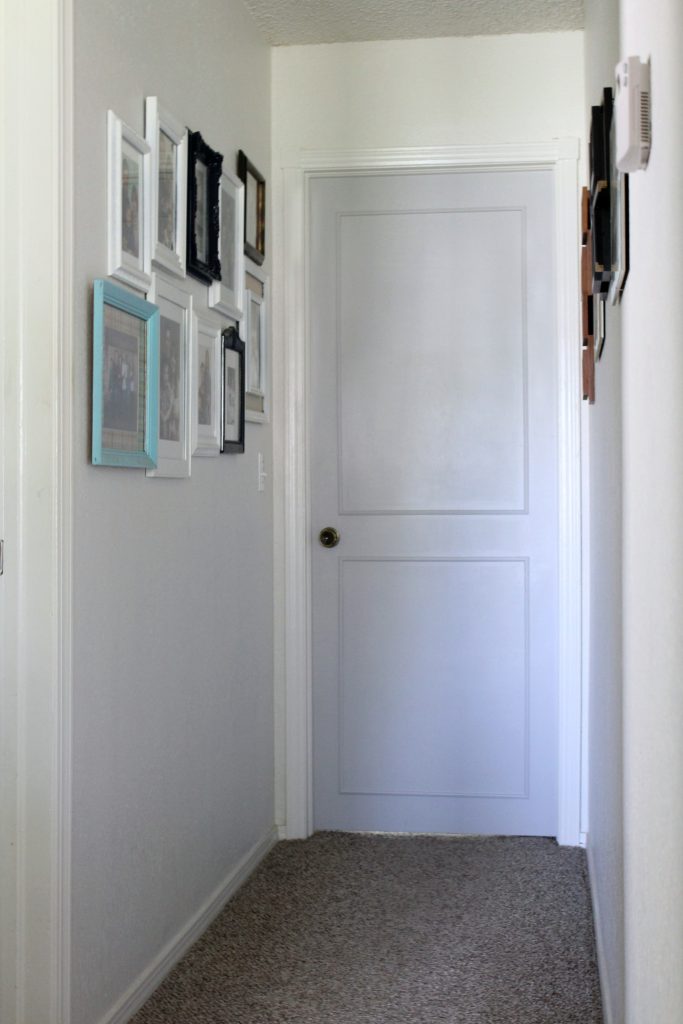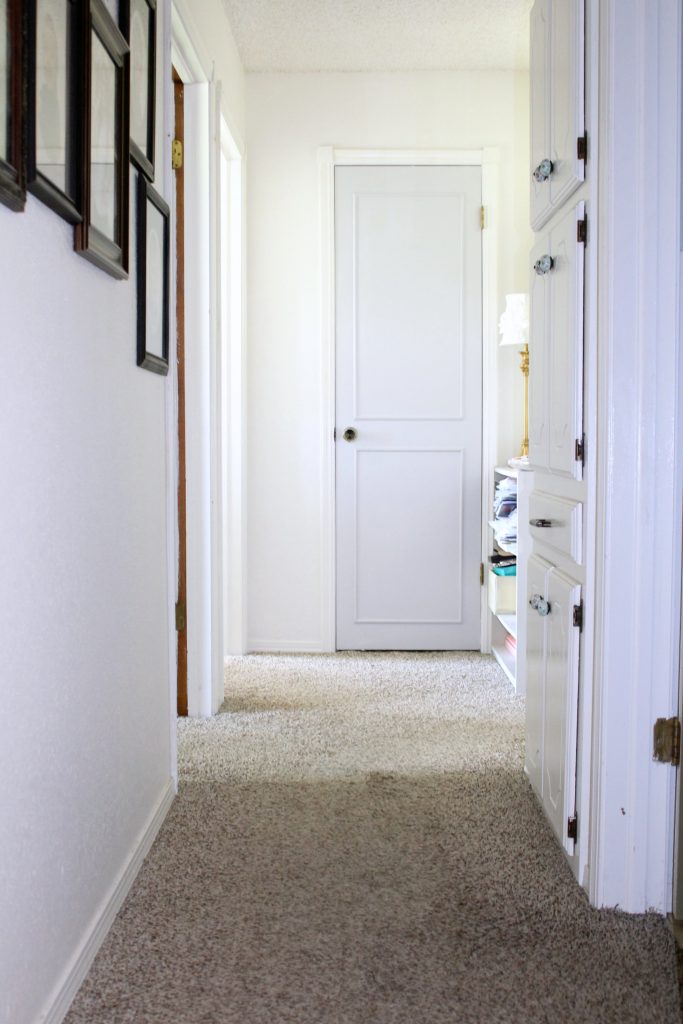 So glad I finally got around to getting this done! Do you have any projects that have been on the back burner for a while?? Pull one out and get er done!! 🙂