Several months ago I shared some design ideas for brightening up our tiny hallway. And then the ORC happened. Ha! So, I finally have some 'finished' photos for you today!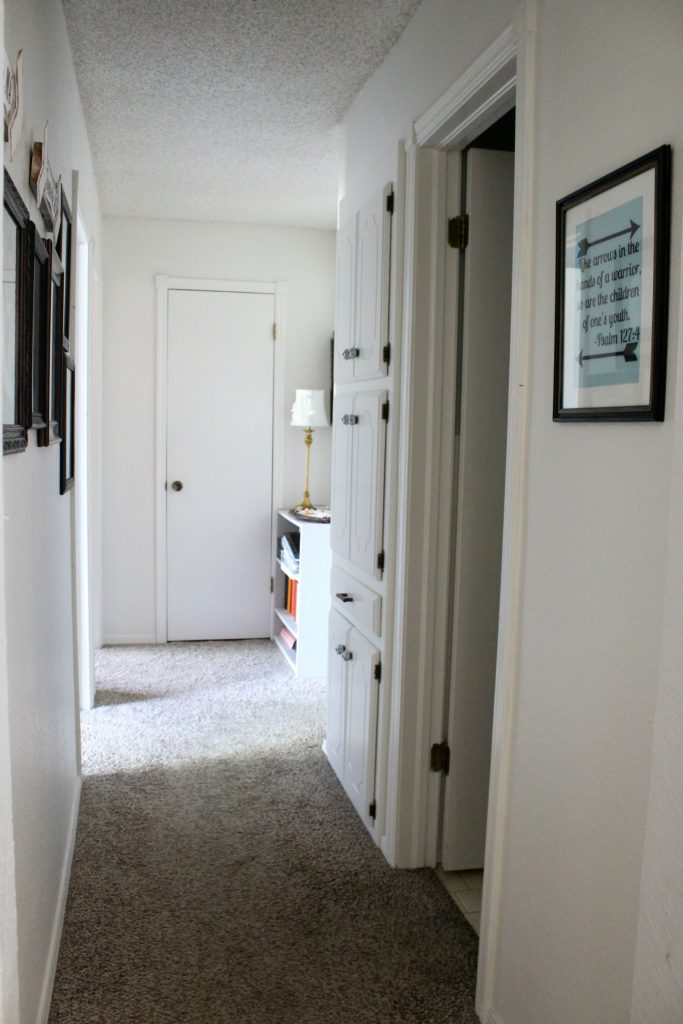 Here's a reminder of where we started a few months back. And if you're curious to see what it looked like way before you can check out this post. Dark and uninviting for sure!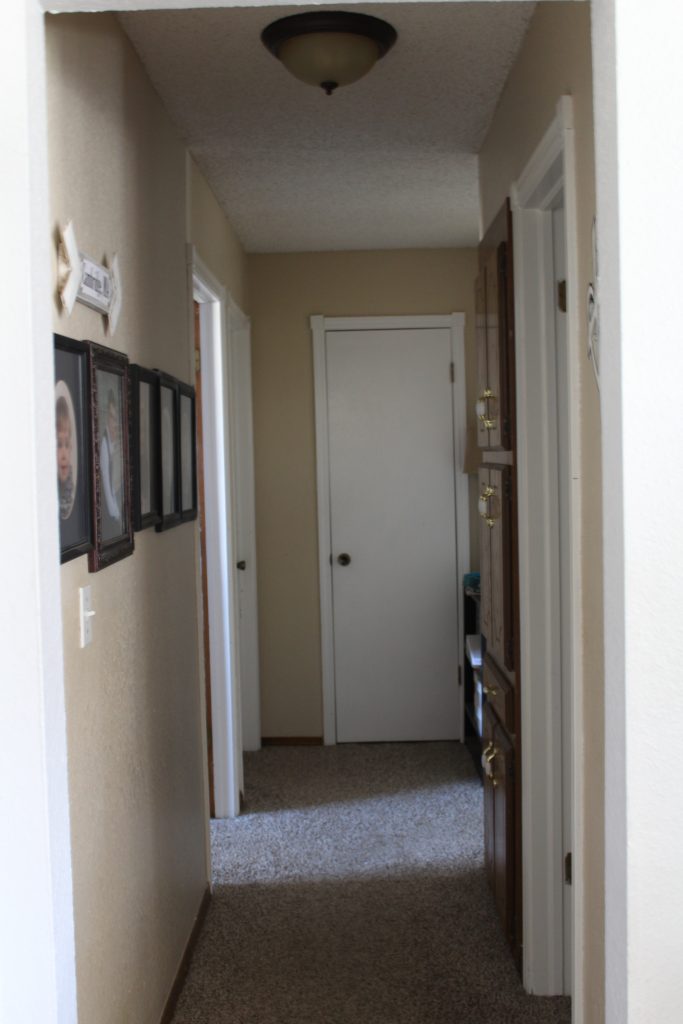 Painting the walls was a huge step in the right direction. And honestly the hallway sat painted and empty for a long time while we rebuilt our closet (and for a few weeks after 😉 ). I refinished an old bookshelf we had sitting in the garage with some chalk paint. Added a cute lamp from Hobby Lobby that I found on clearance, filled the bookshelf with photo albums and scrapbooks, and that is how it sat for a good while. Then, I couldn't take it any longer and I had to put some things up on the walls, and style some things.
I re-hung the kiddos gallery wall with a couple of additions.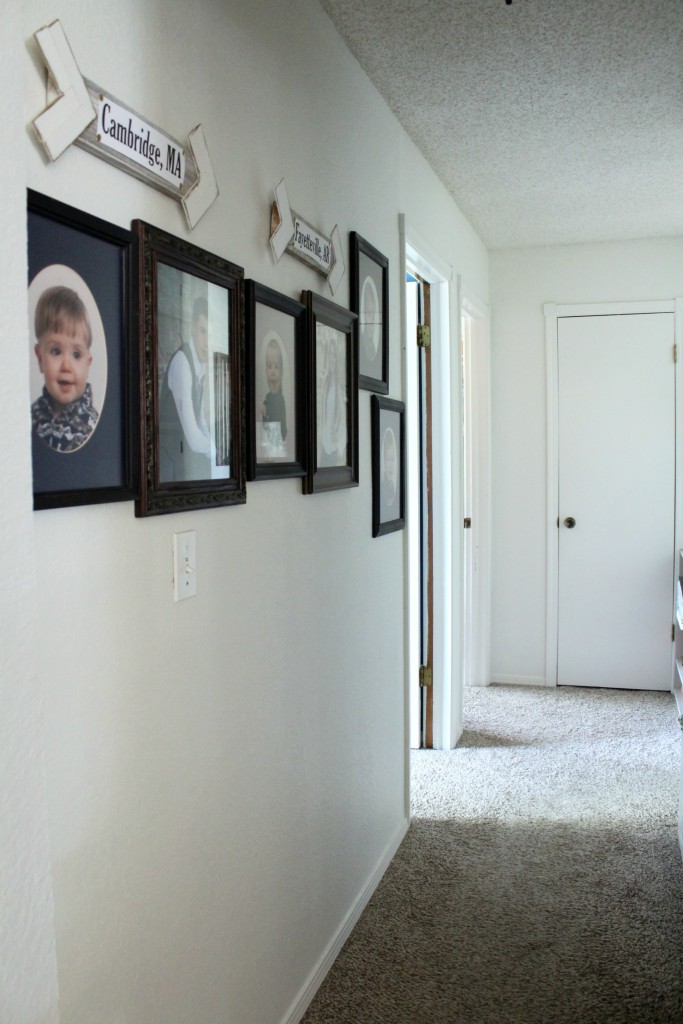 These are pictures of our kids when they were one year old. When our first son graduated I decided to add his senior pic and this cute arrow.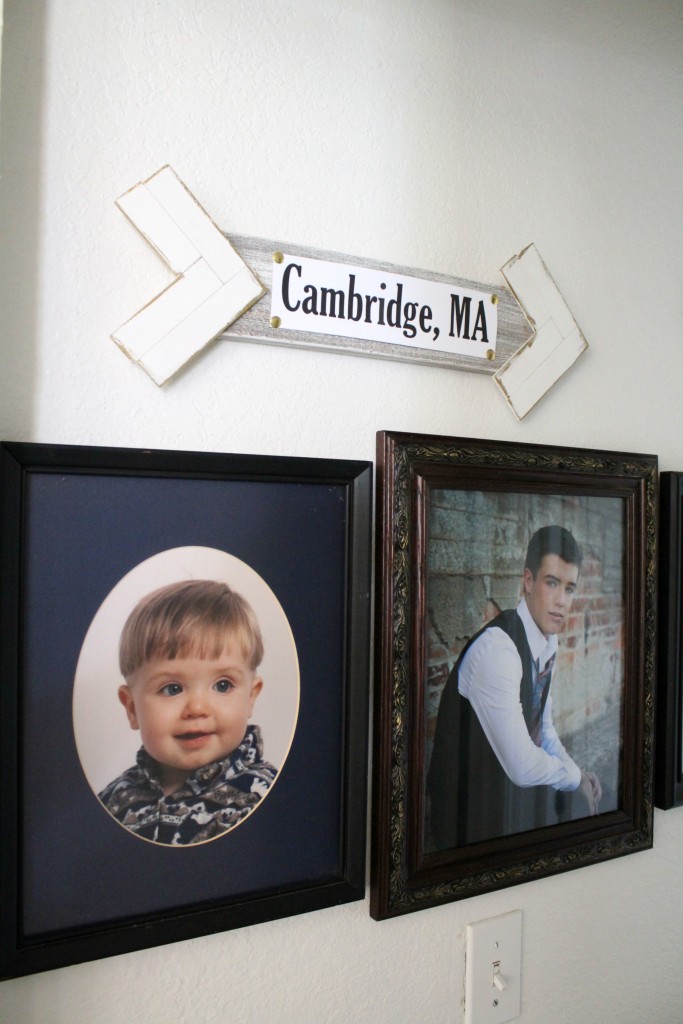 Naturally I had to do the same for our daughter!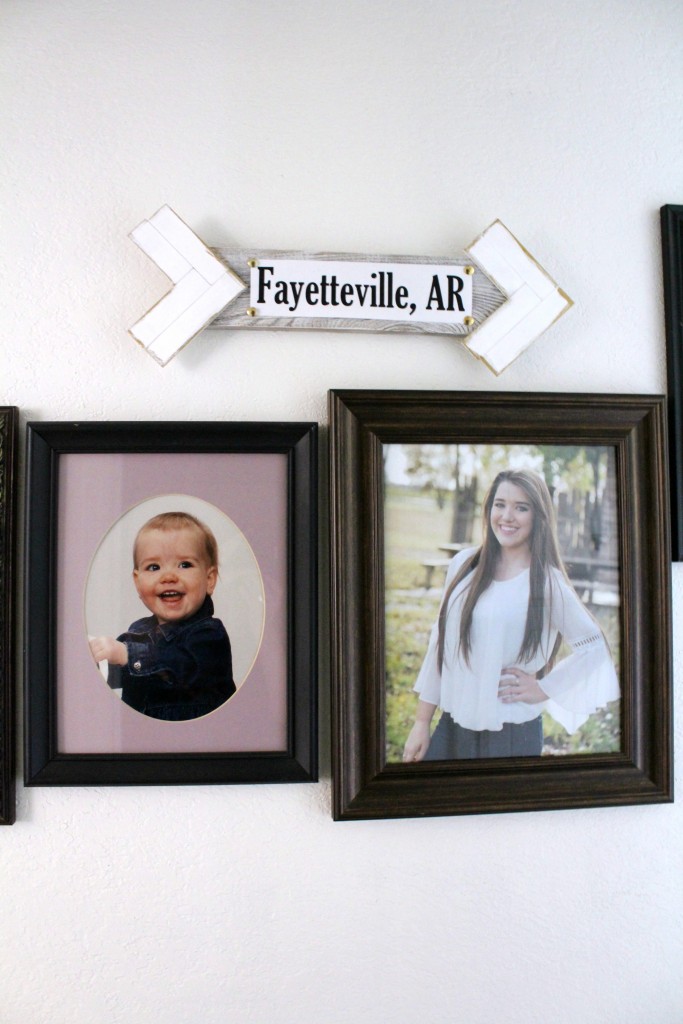 The two 'little' boys are waiting in the wings for their send off. 😀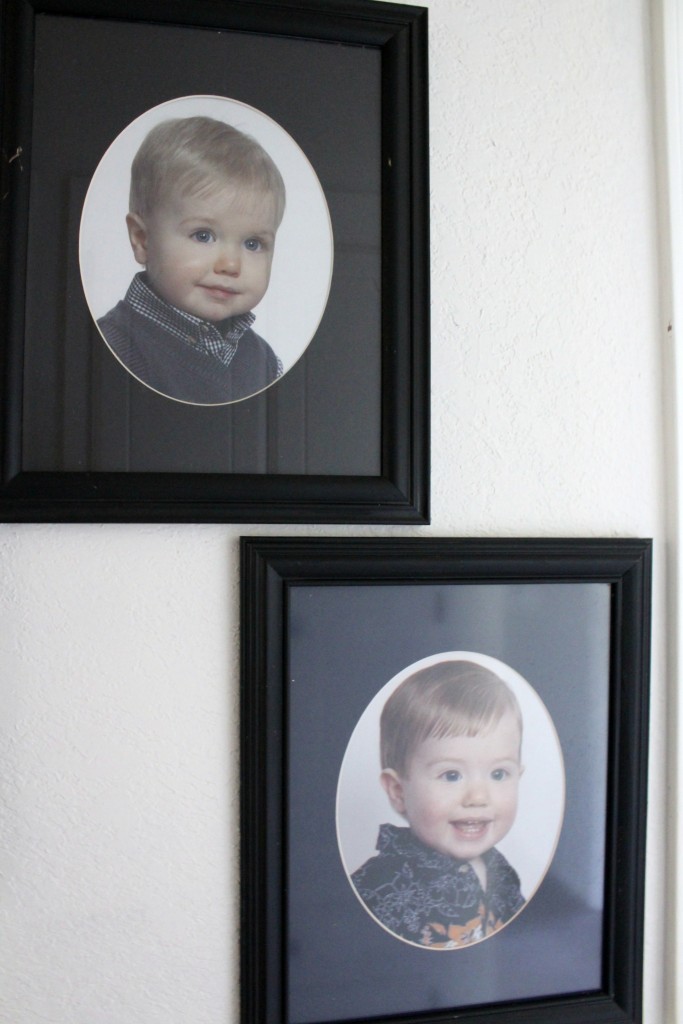 As we parent kids into adulthood and send them off, it's good to have a reminder that this is God's plan. I finally printed it out and hung it on the wall opposite their beautiful faces.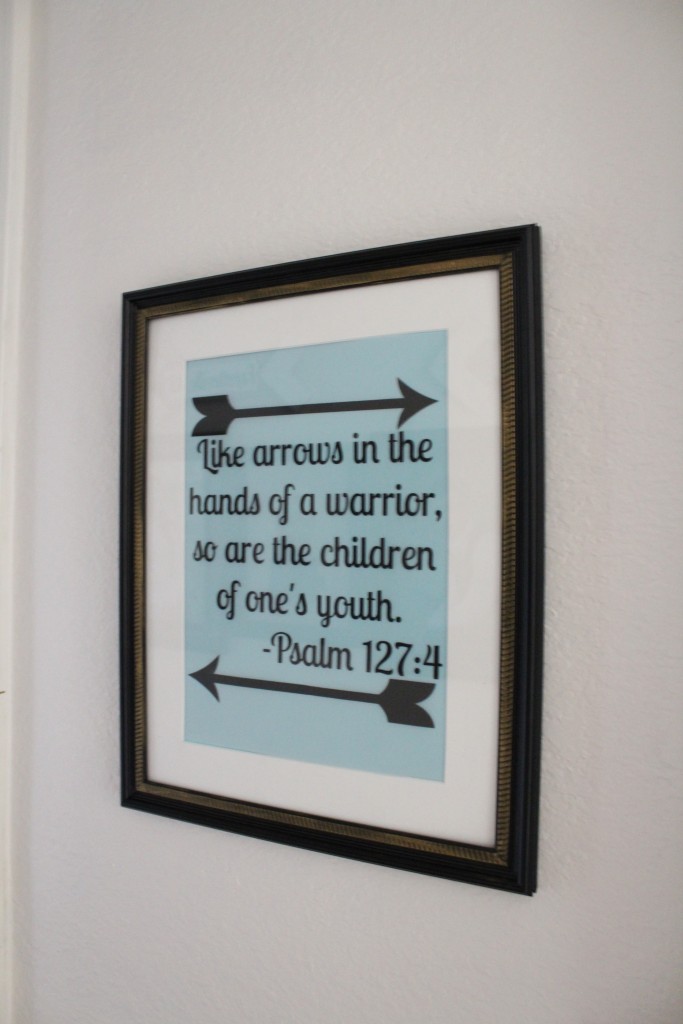 The linen closet finally got painted to match the doors and trim! (After also sitting unfinished for weeks – painted with no doors 😎 ) I changed out the knobs and pulls with some cuties I found out Hobby Lobby.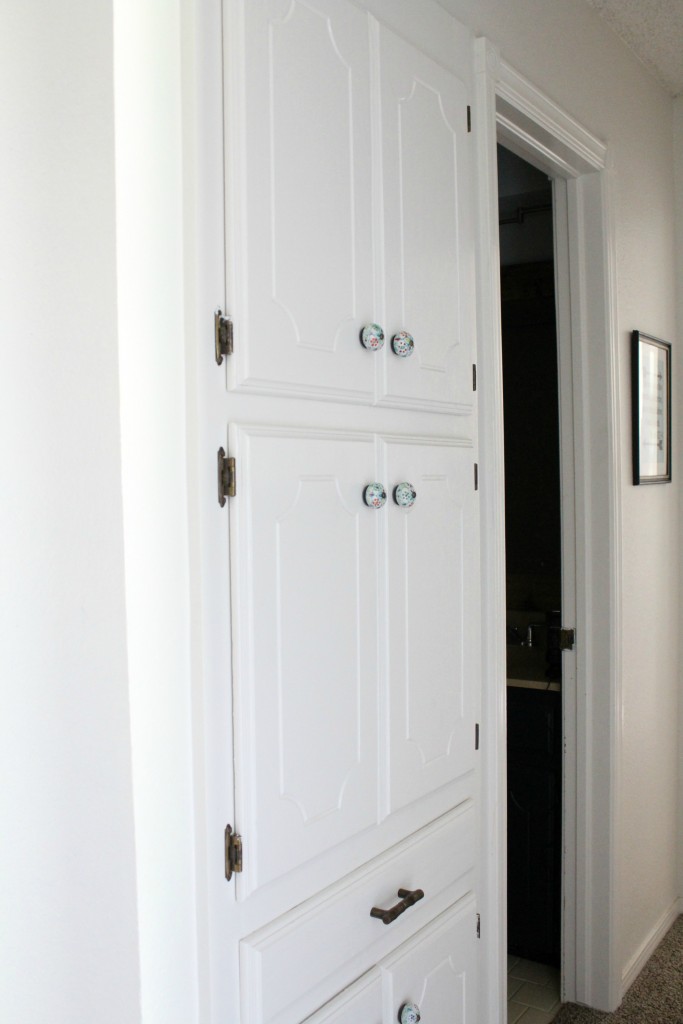 The corner of the hallway got a little more love in the form of artwork and a tray filled with driftwood and shells we have collected over the years on our beach vacays.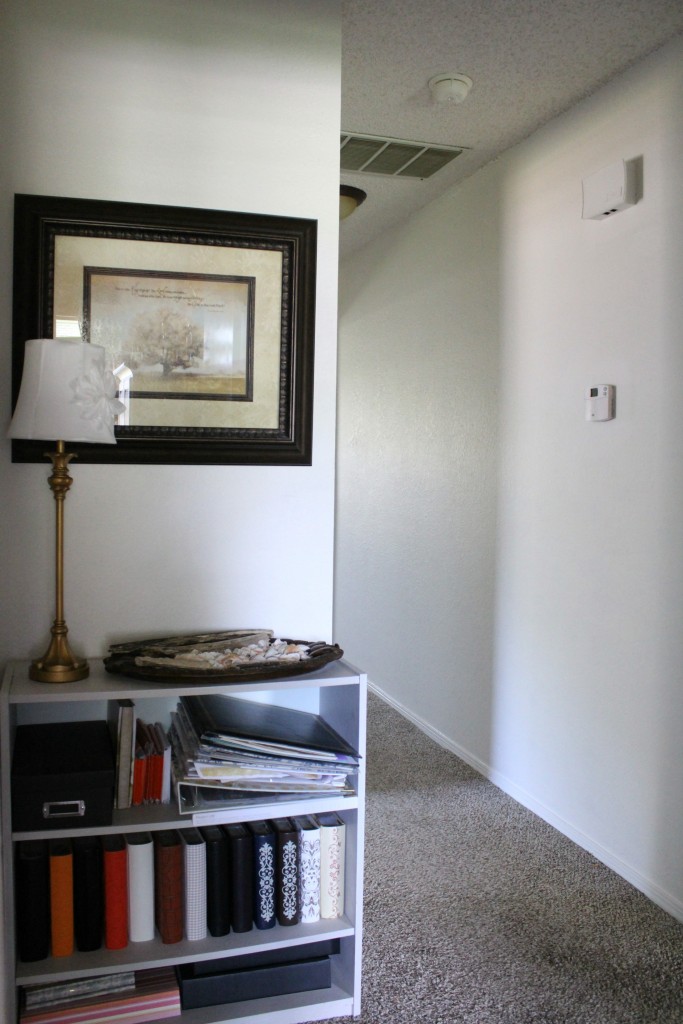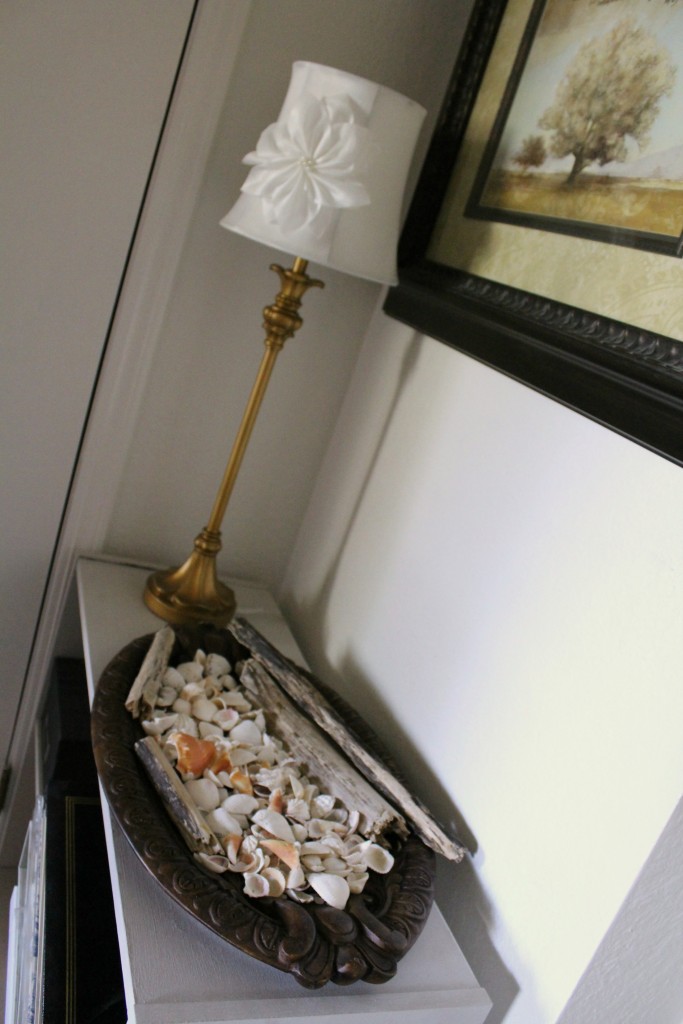 Down the hall towards our master bedroom I decided to pull out all those old family photos and hang them on the wall.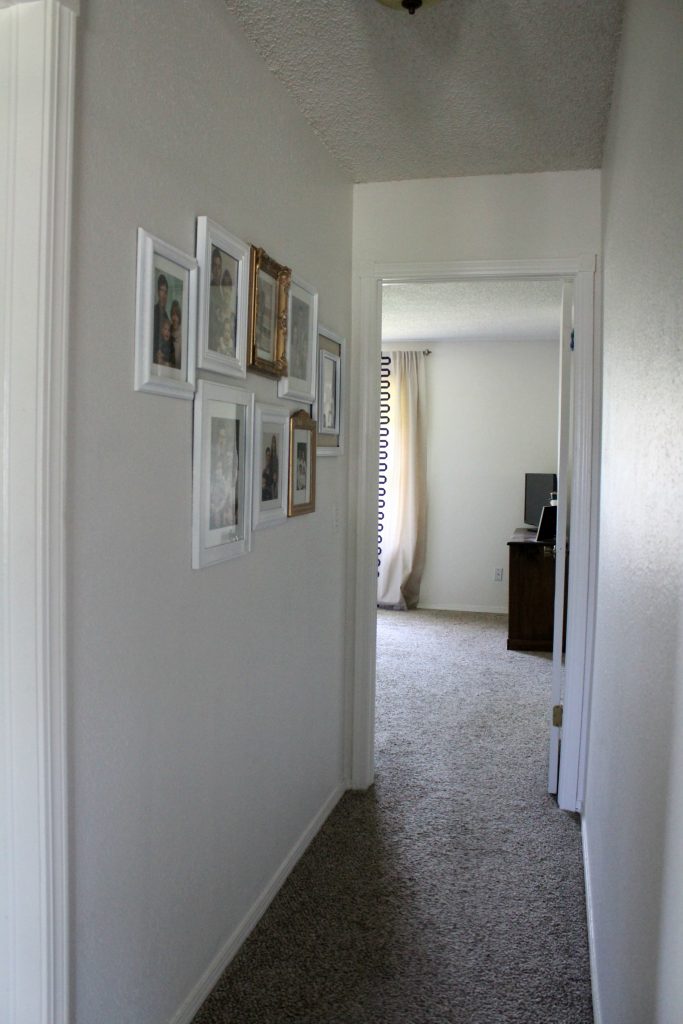 I kept it pretty simple with white frames and mats (that I cut myself!), with a few gold ones thrown in for contrast. More details on this project coming soon.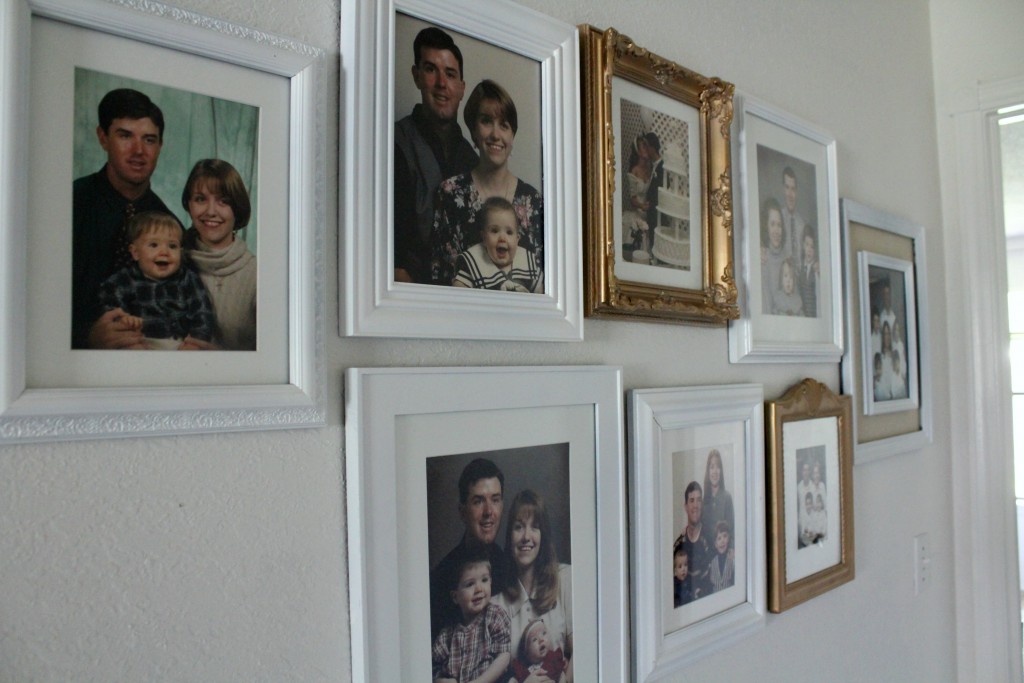 This is just the beginning! As I was working on this project I realized that I have stashed some family photos so well, that I can't find them. 😥  I will continue to add to this wall, and I may even extend it to the wall opposite this one.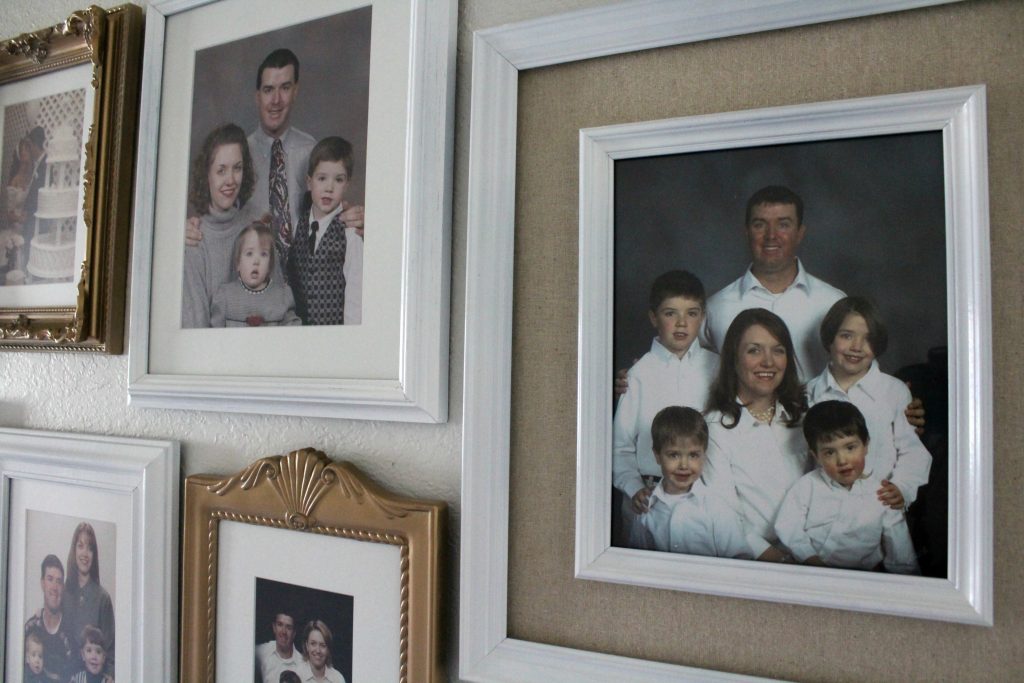 There are still a couple of things I would like to do – scrape the ceiling, change light fixtures…but for now I am loving the transformation!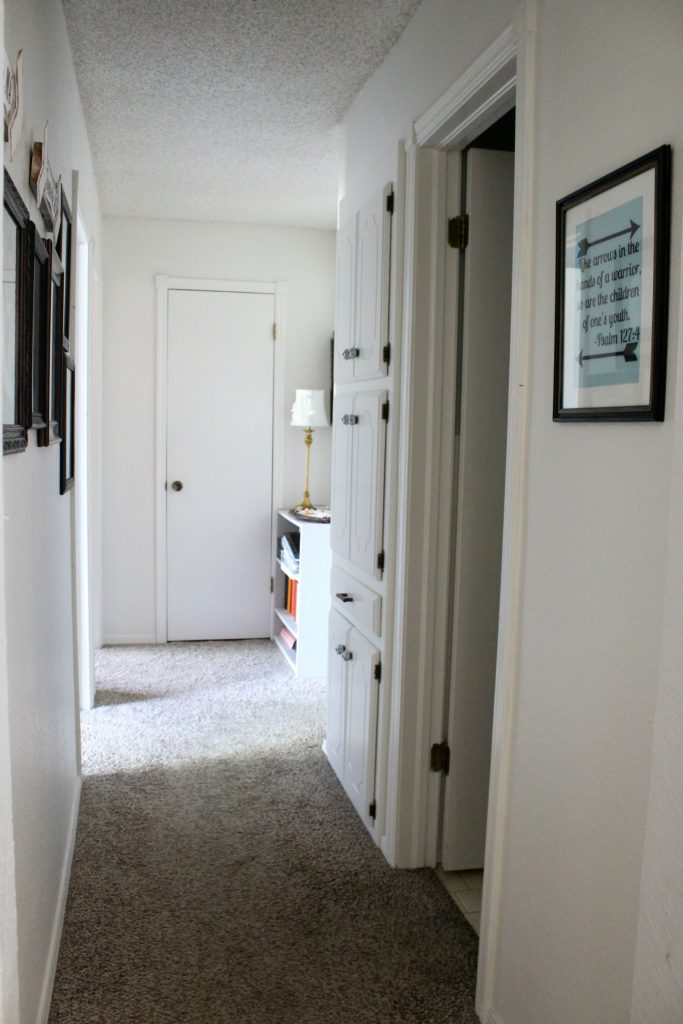 Linking up with Tutorials & Tips Link Party / Inspire Me Monday / Show and Tell Link Party / The Creative Circle / Create It Thursday