Some affiliate links used for your convenience. If you purchase from these links frazzled JOY receives a small commission at no cost to you. Thanks for supporting what we do around here! See disclosures for more details.
Hey there friends! Hope you are doing well!! A while back I treated myself with Joanna's new book "Homebody". I really didn't know anything about it except that Joanna wrote it, which meant it had to be good. I was surprised at how practical it was! I really was expecting just a lot of pretty pictures – examples of home decor. And, don't get me wrong, there are plenty of those, but there are also practical tips on how to achieve the home that you want. One that you and your family can't wait to get back to. She takes you room by room, starting with the entryway of course. This got me thinking about ours, and although I had done several updates in there, something was still off, and it seemed like kind of an after-thought room. Which, if you think about it, your entryway – the space people see first when they walk in the door – should be anything but an after-thought. So, I decided to make a couple of improvements. I'm excited to share the after with y'all but first, a walk down memory lane of this space.
This is where we started when we moved in…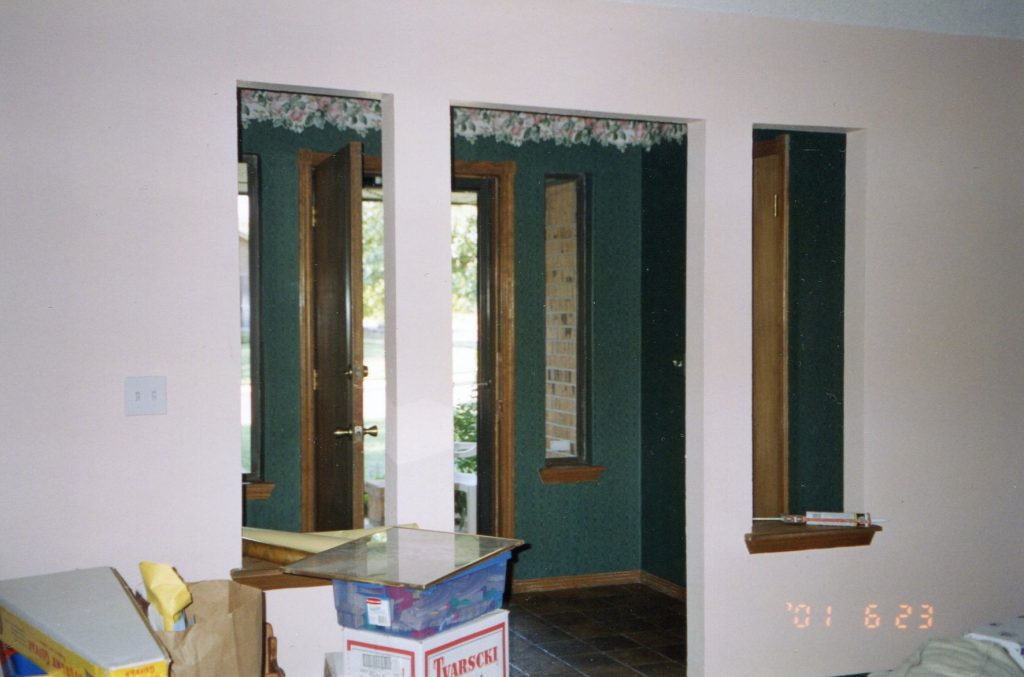 Cute right?? First step was to take down the wallpaper and painted the walls which lightened the space up quite a bit.
Next, we added the built-in drop zone.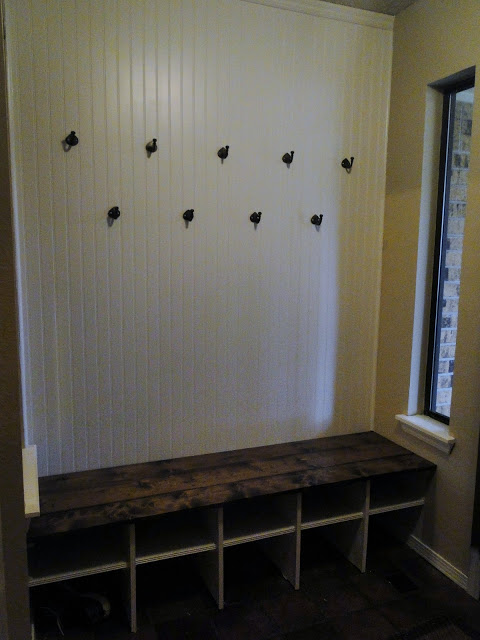 Then, I painted the trim, and the doors, and added some molding to the doors to add interest.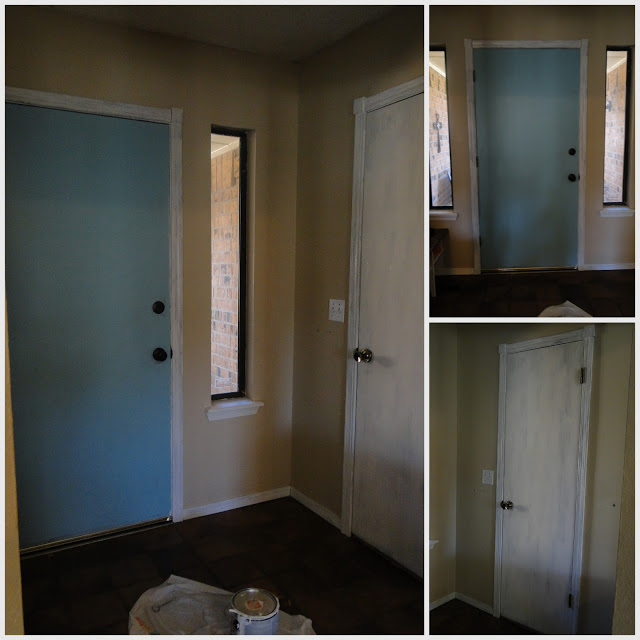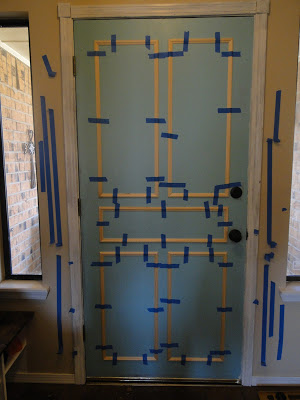 Next up was painting and stenciling the walls.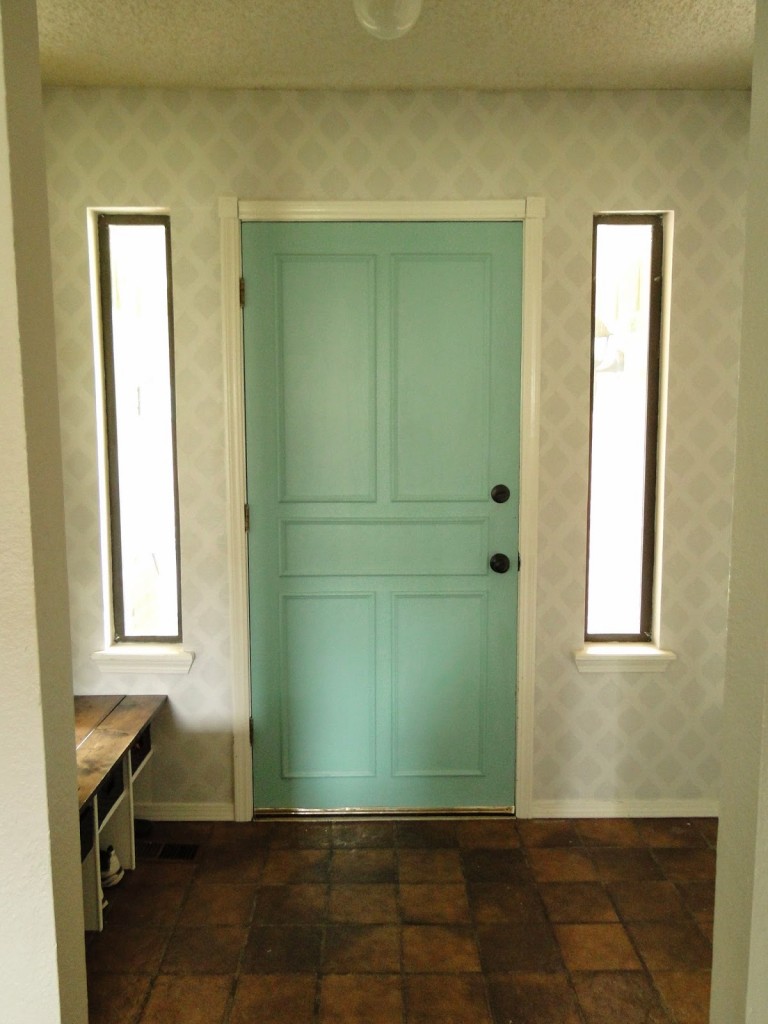 Next was my first attempt at updating those floors.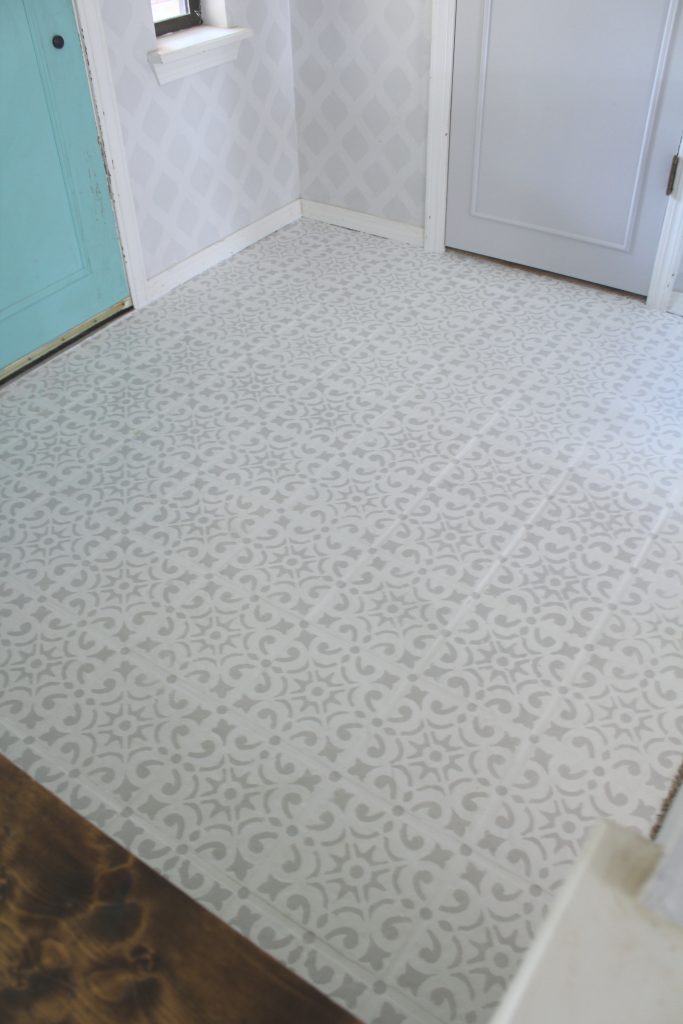 While I liked the stenciled floor, something was just off. I re-painted the door peppercorn (a charcoal gray) thinking maybe that was it. But, that didn't seem to make it better.
I finally decided the floors were the culprit. So, I decided to repaint them. Honestly, not too tragic, because I failed to seal them properly the first time (impatient) and it had several chips.
First I painted two coats of white chalk paint all over the surface. I know they now make paint especially for tile floors, but this is what I had, and this is a method I had used before.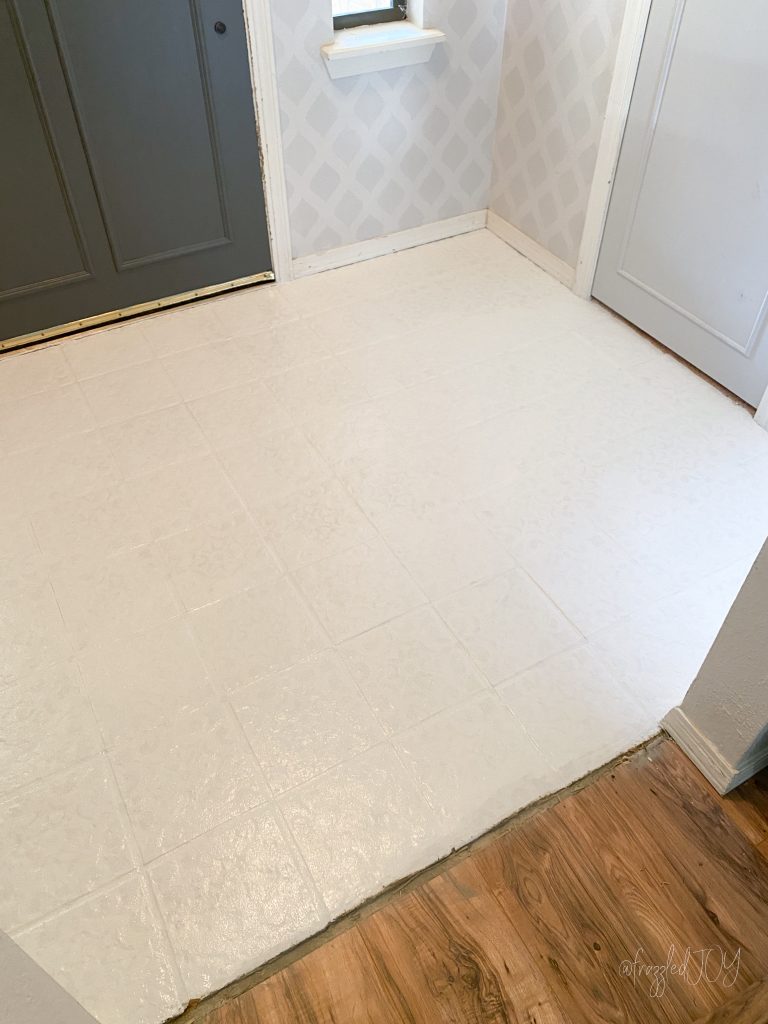 Next was deciding on the design. I knew I wanted something larger scale that wouldn't compete with the walls. And, I really wanted gingham. So, I drew it out on some paper, and then started taping my design.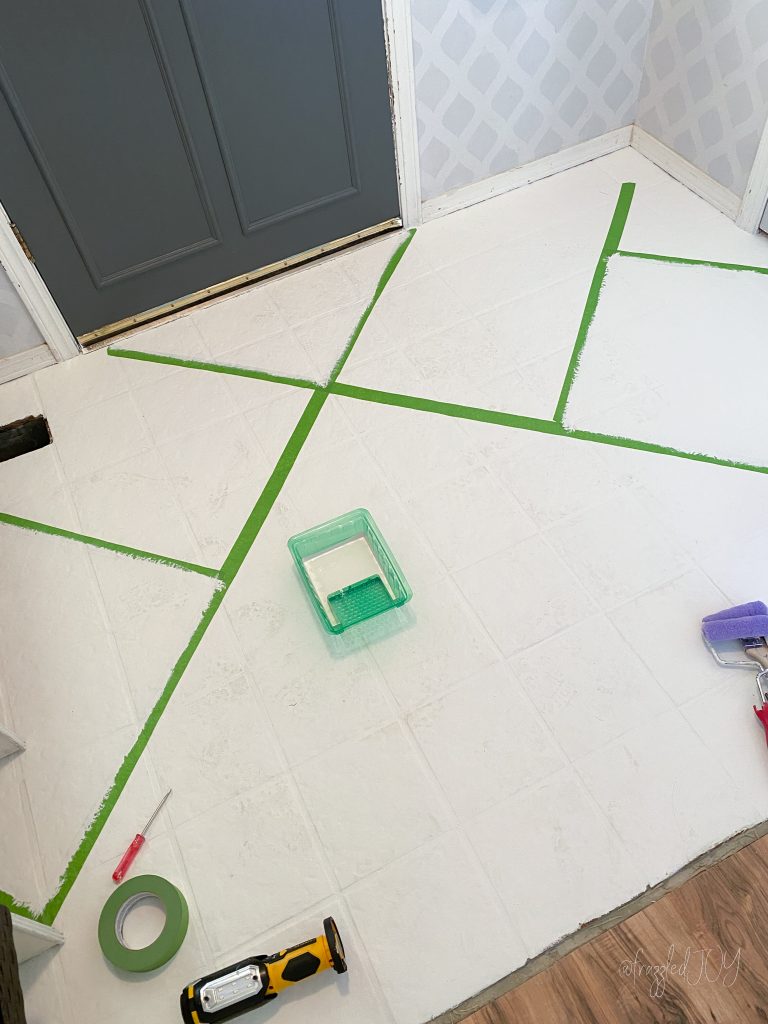 I shared on my Instagram stories, that if you are trying to paint stripes or any other kind of design using painter's tape, it helps to paint the base color along the edge of the tape before painting your next color. Gives you a much crisper line.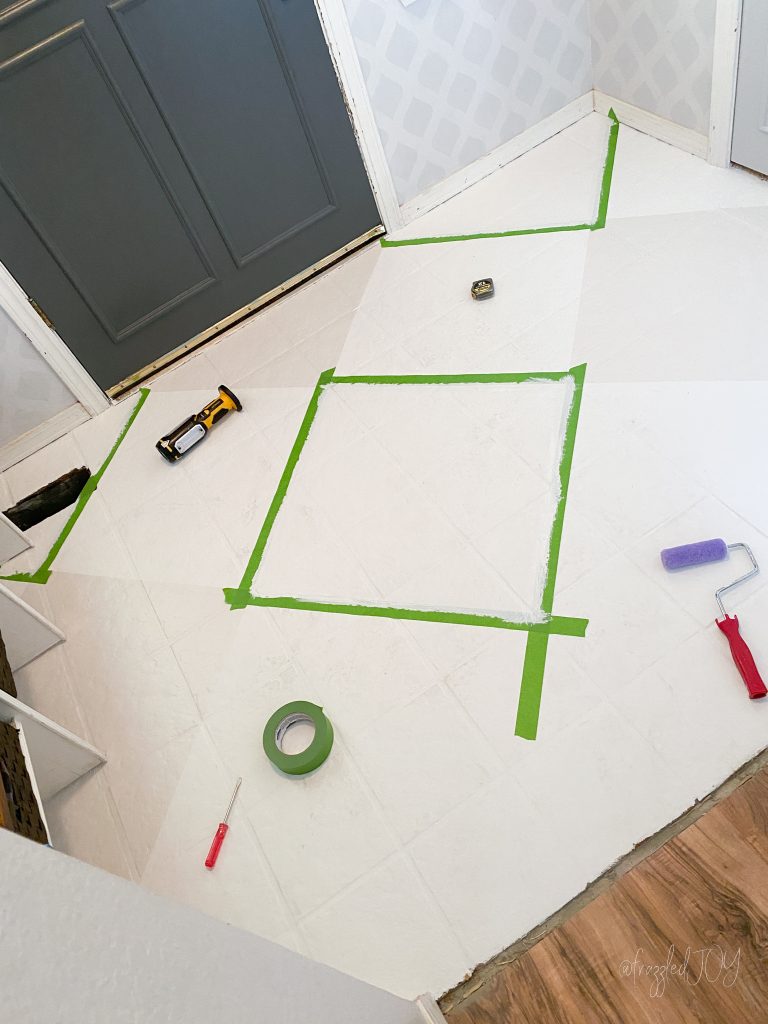 This again, is a process that requires a little bit of patience, meaning you have to wait for one area to dry before moving on the next or the tape will ruin all your hard work (speaking from experience). I simply used leftover latex wall paint for the color portions of the floor, because I had it on hand, and because I wanted to match the walls as closely as possible. After all the painting was done, it was time to seal. This time I applied FIVE coats of this sealer. This is my all time favorite sealer, because it doesn't yellow and the matte finish is great if you don't want a lot of shine.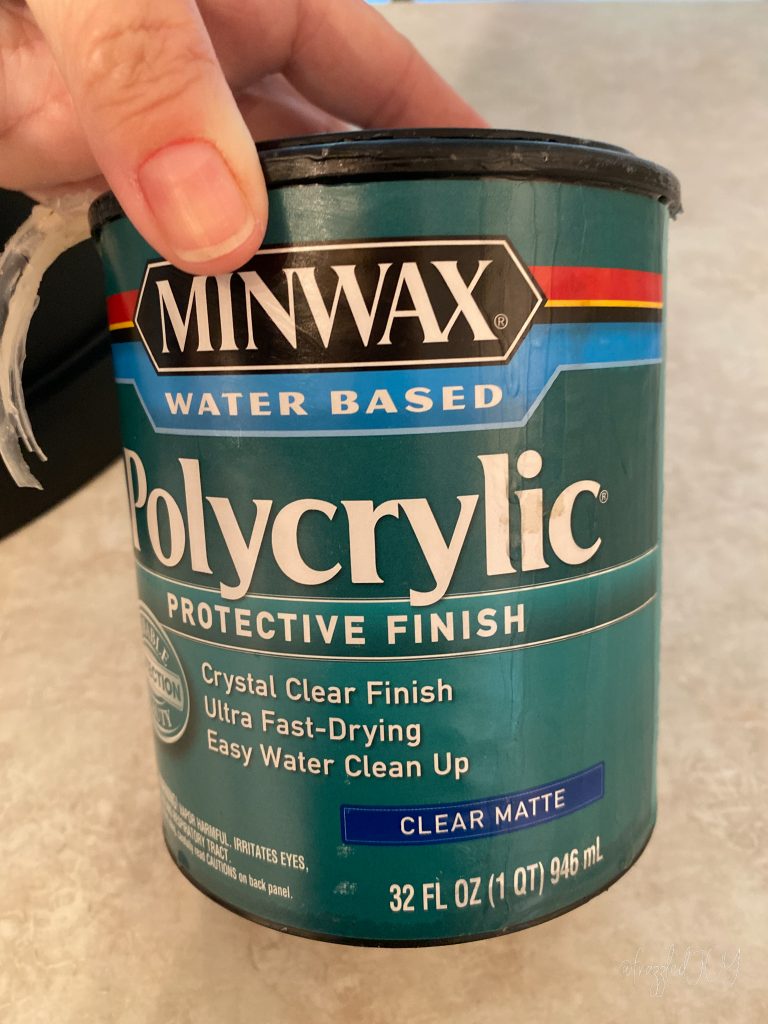 I LOVE how it turned out!!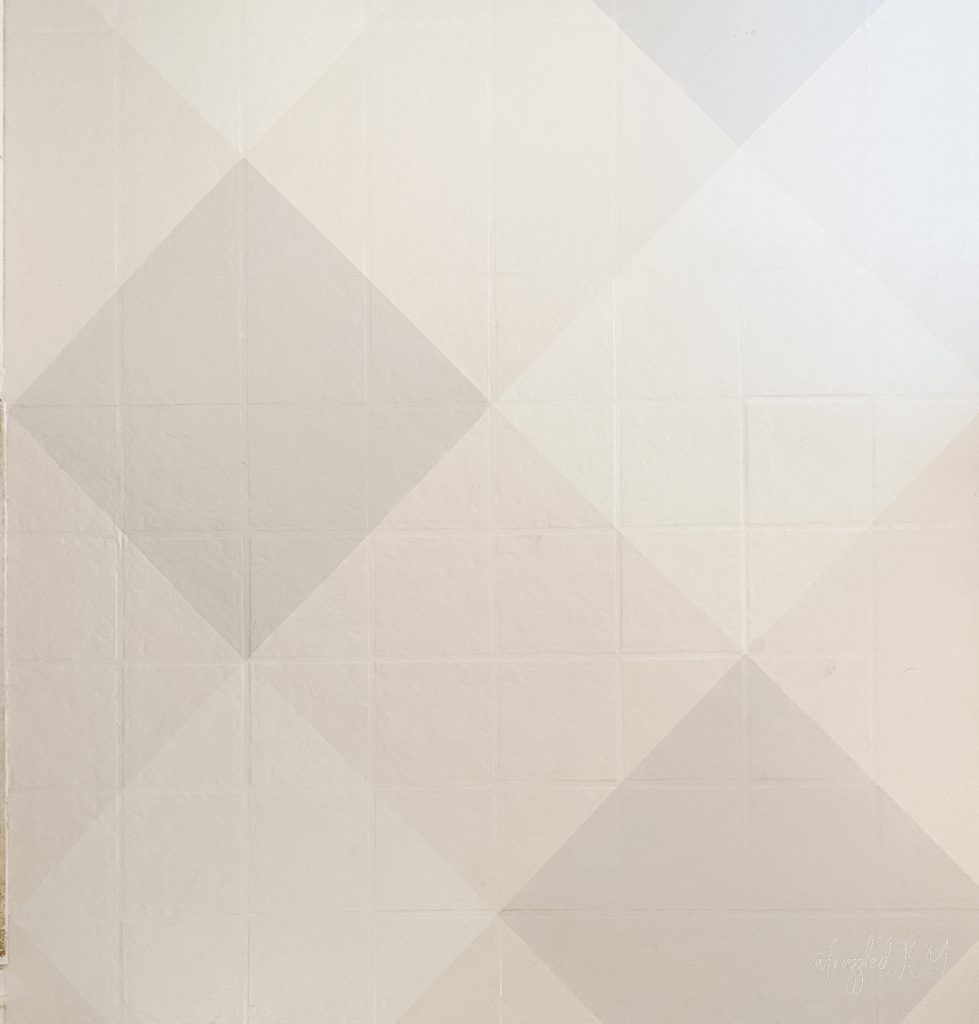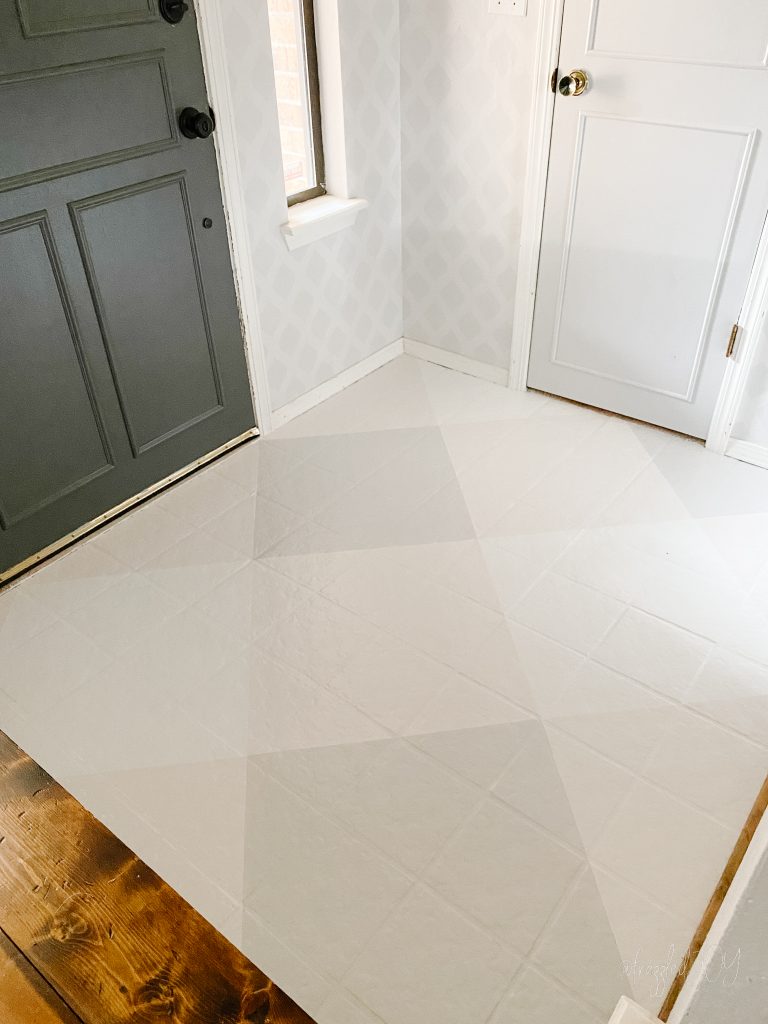 The last two pieces of the puzzle were re-painting the door, (this time with my favorite navy that flows better with our house) and replacing the very boring and out-dated light fixture (which unfortunately I did not take a picture of – but trust me, you're not missing anything – think simple globe light – you can kind of see it in one of the pictures above). I found this one on Amazon. Good price and easy to install. Nothing super fancy, but just enough to bring the space up to date.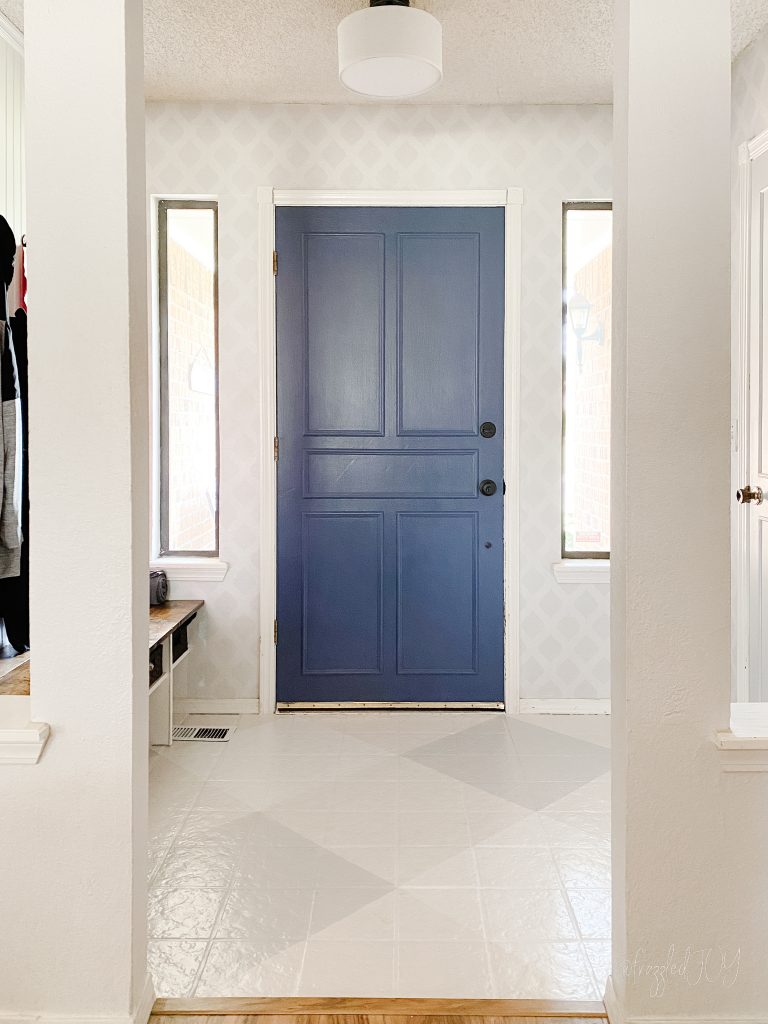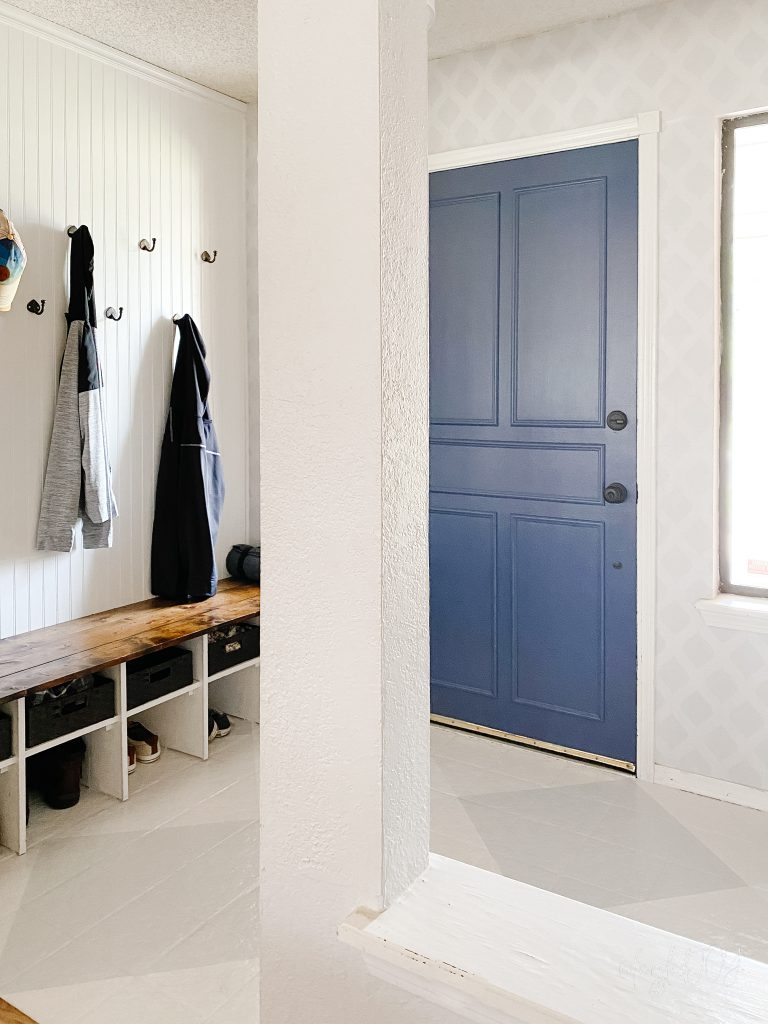 I love the power of paint friends!! I was able to complete this space for around $50. Quite a bit of impact for a little bit of money and a little bit of elbow grease!