If you follow me on instagram you got a sneak peek at the beginning of this project. I've never stenciled a wall before so this was definitely an adventure!! But, man oh man do I LOVE the outcome.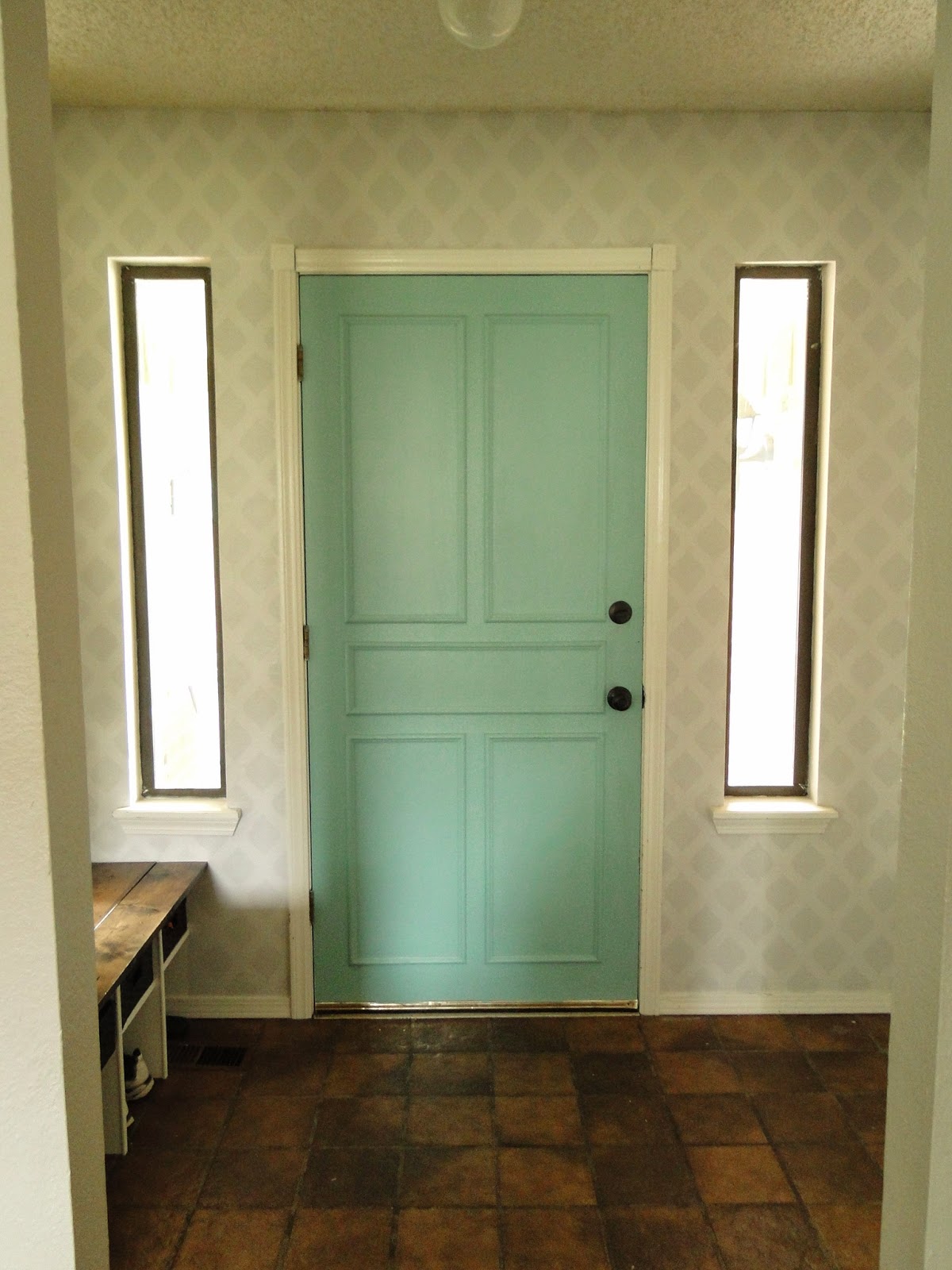 Here is the before of the area.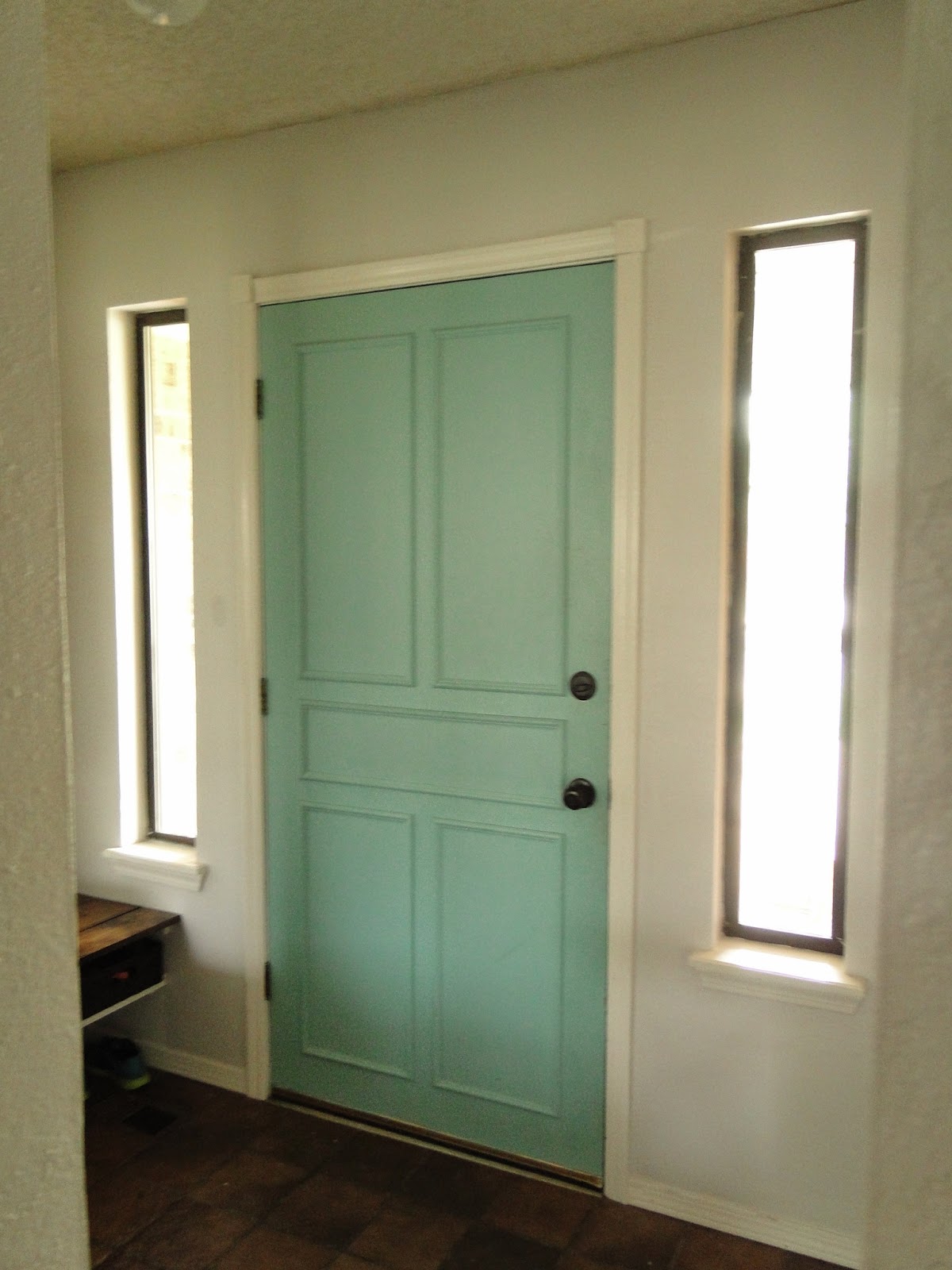 I painted it when I painted the family room, and in the same color.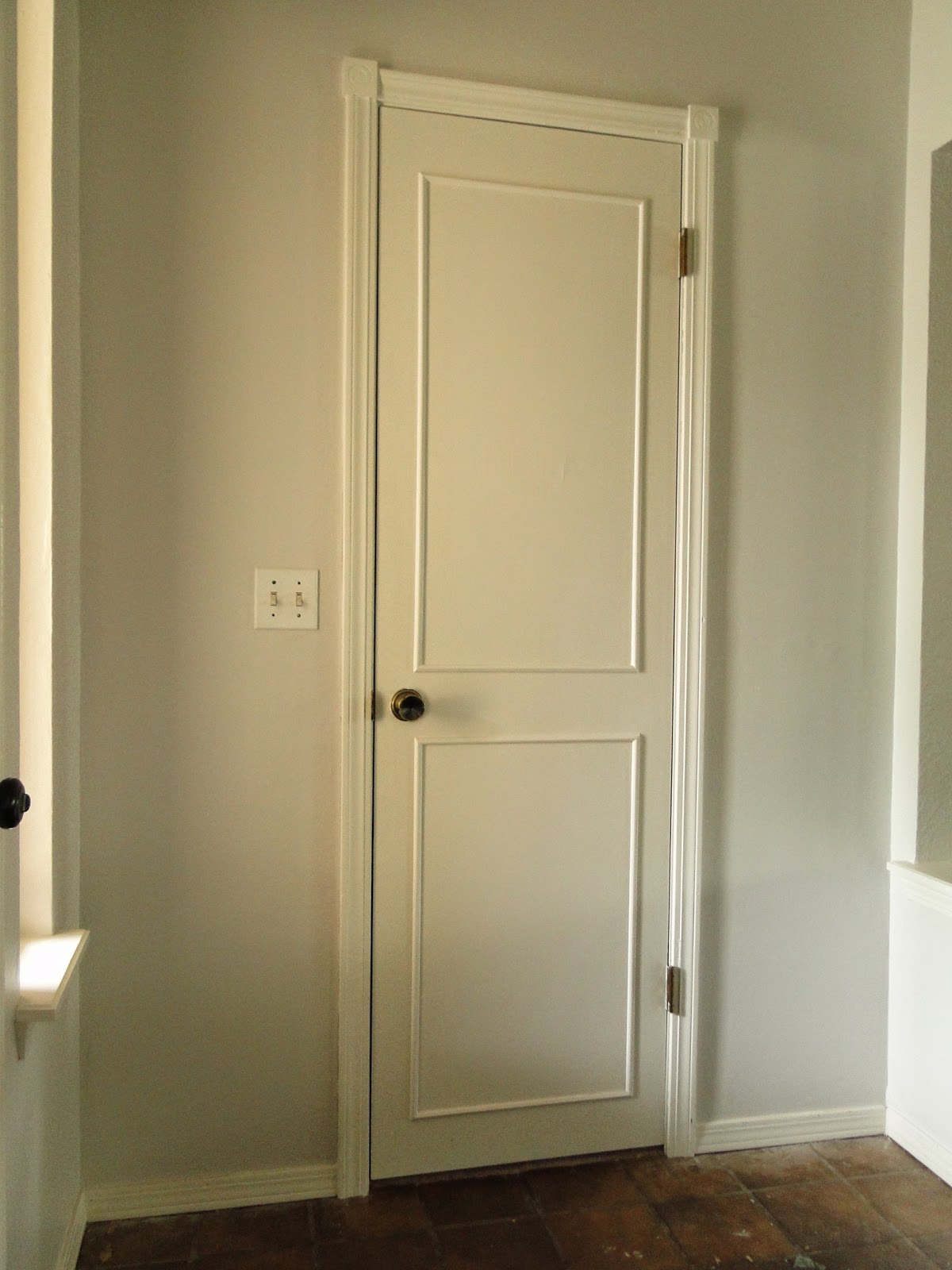 I love the lightness and brightness and it goes well with our 'mudroom' wall. But, it was a little bland.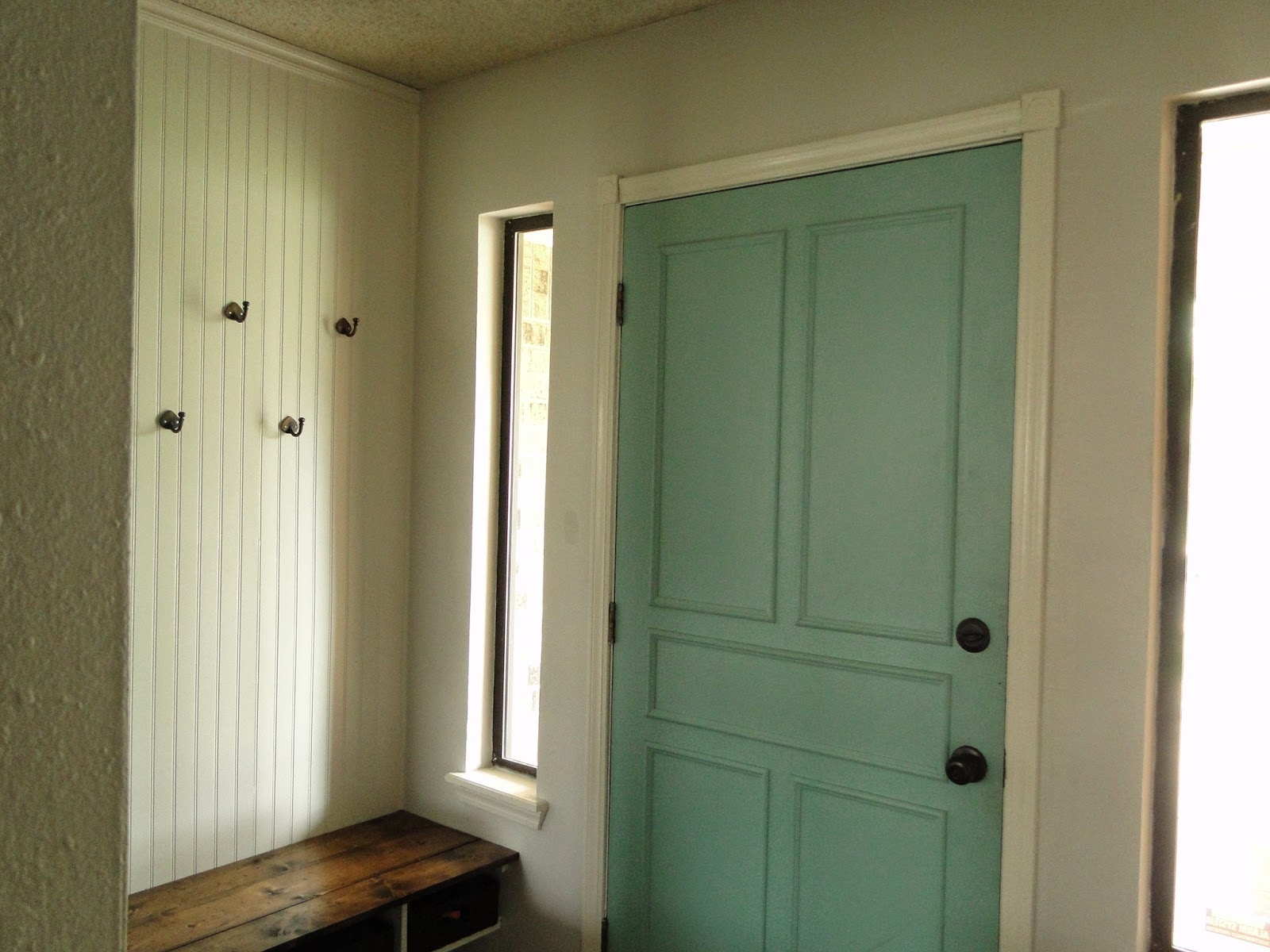 These walls were wallpapered when we moved in and I think they must have been from the beginning because these walls have no texture.
I've tried my hand at texturing before and I was not that great at it, so I've never tackled this space.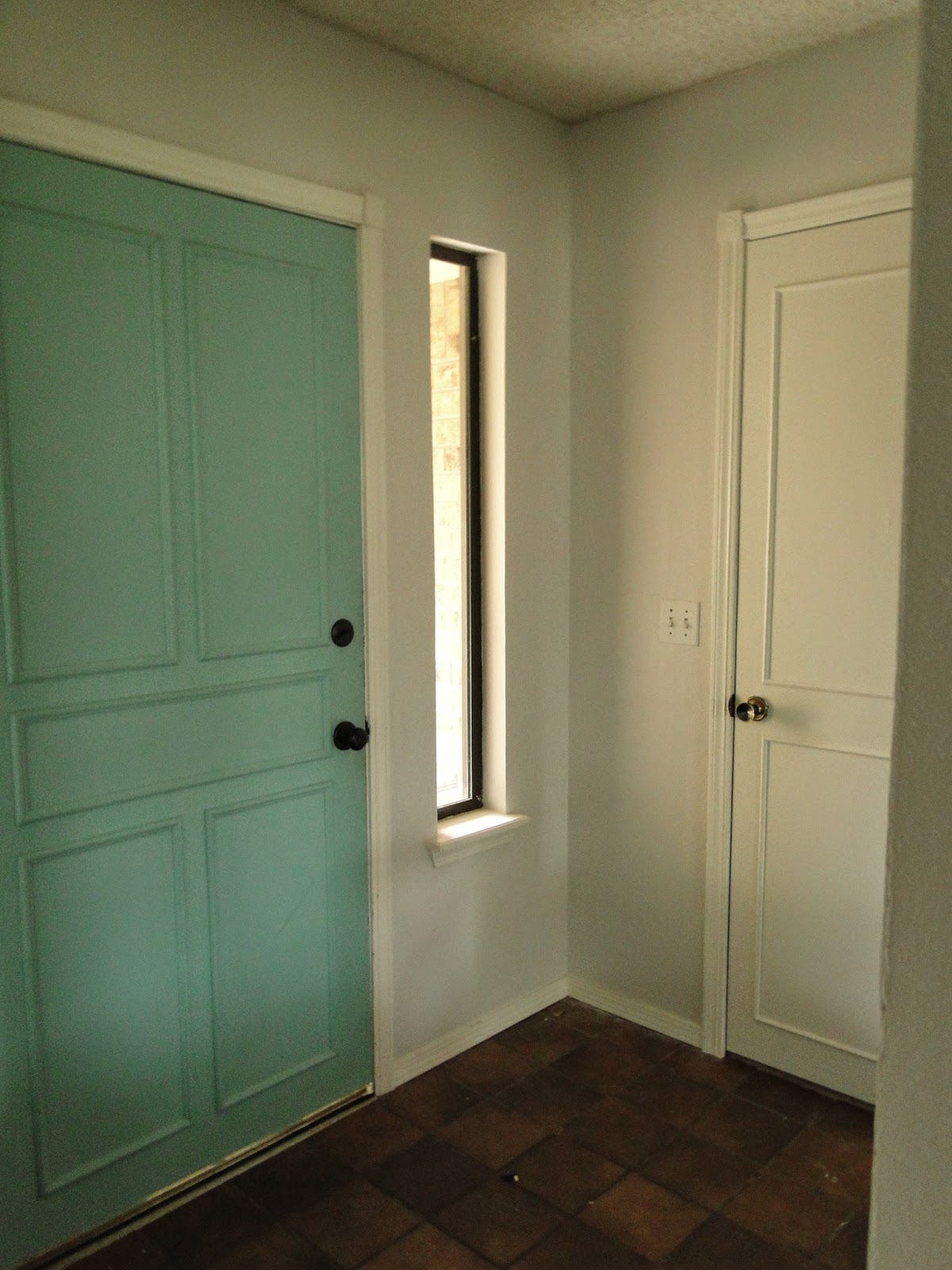 When I was thinking of ideas to spice it up, the image of Pam's entry kept popping into my mind.
I love the bold statement her entry makes!! I toyed with lots of ideas (including some more bold graphic looks), but it came down this softer look.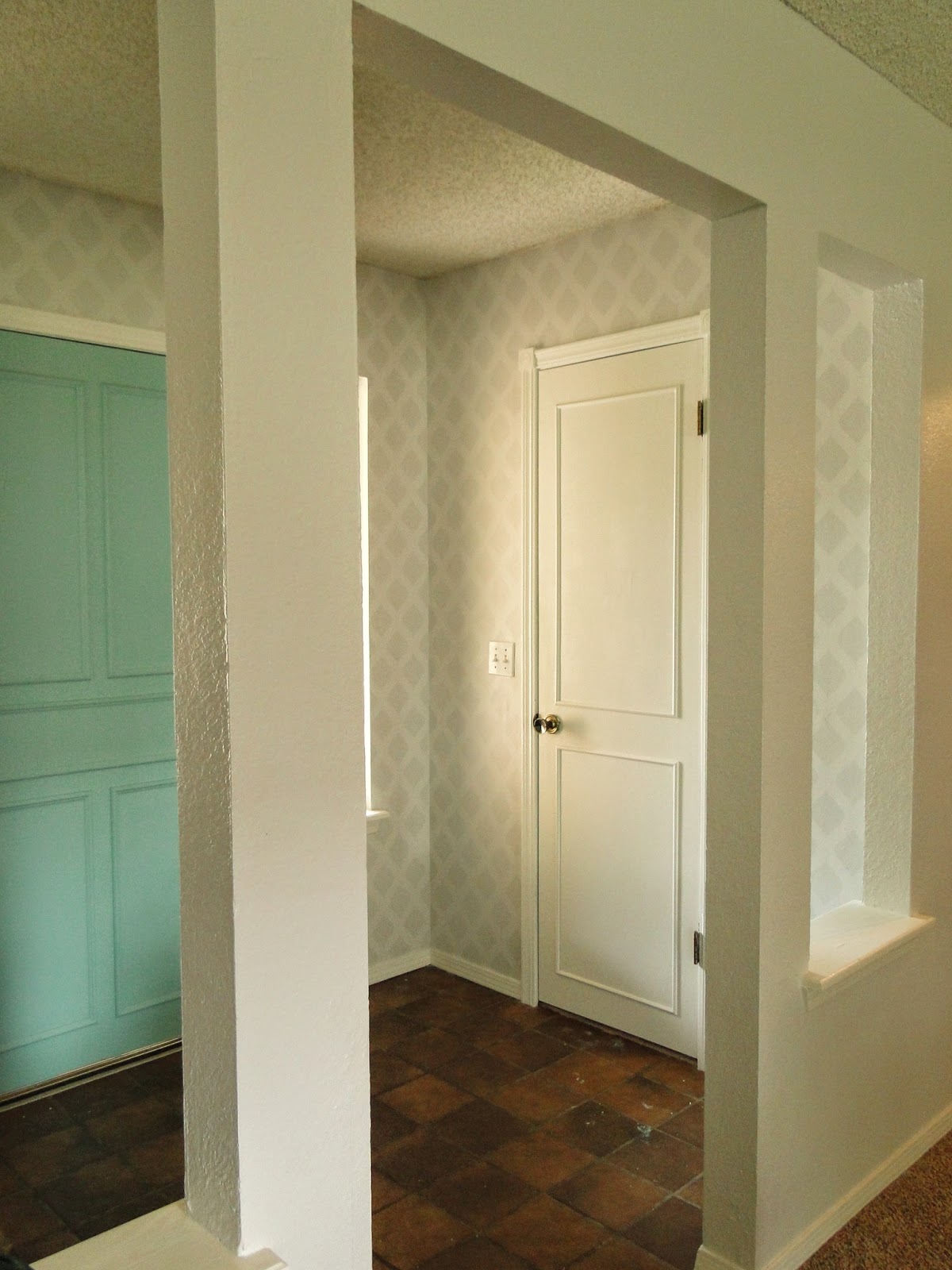 About 1/4 of the way through the first wall I knew without a doubt I had made the right choice. Don't you love it when that happens??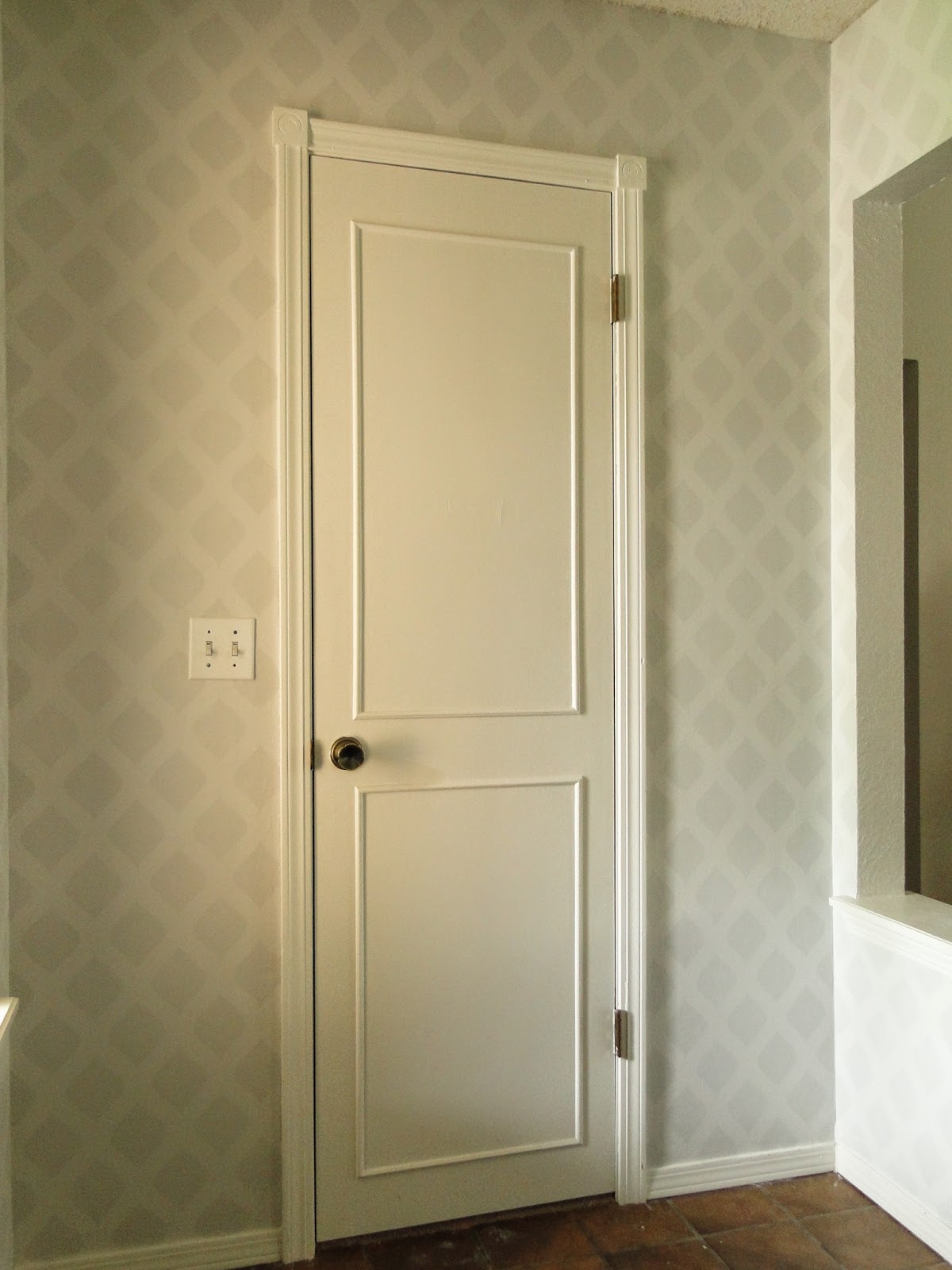 I used this large stencil from Hobby Lobby and a small foam roller for most of the job.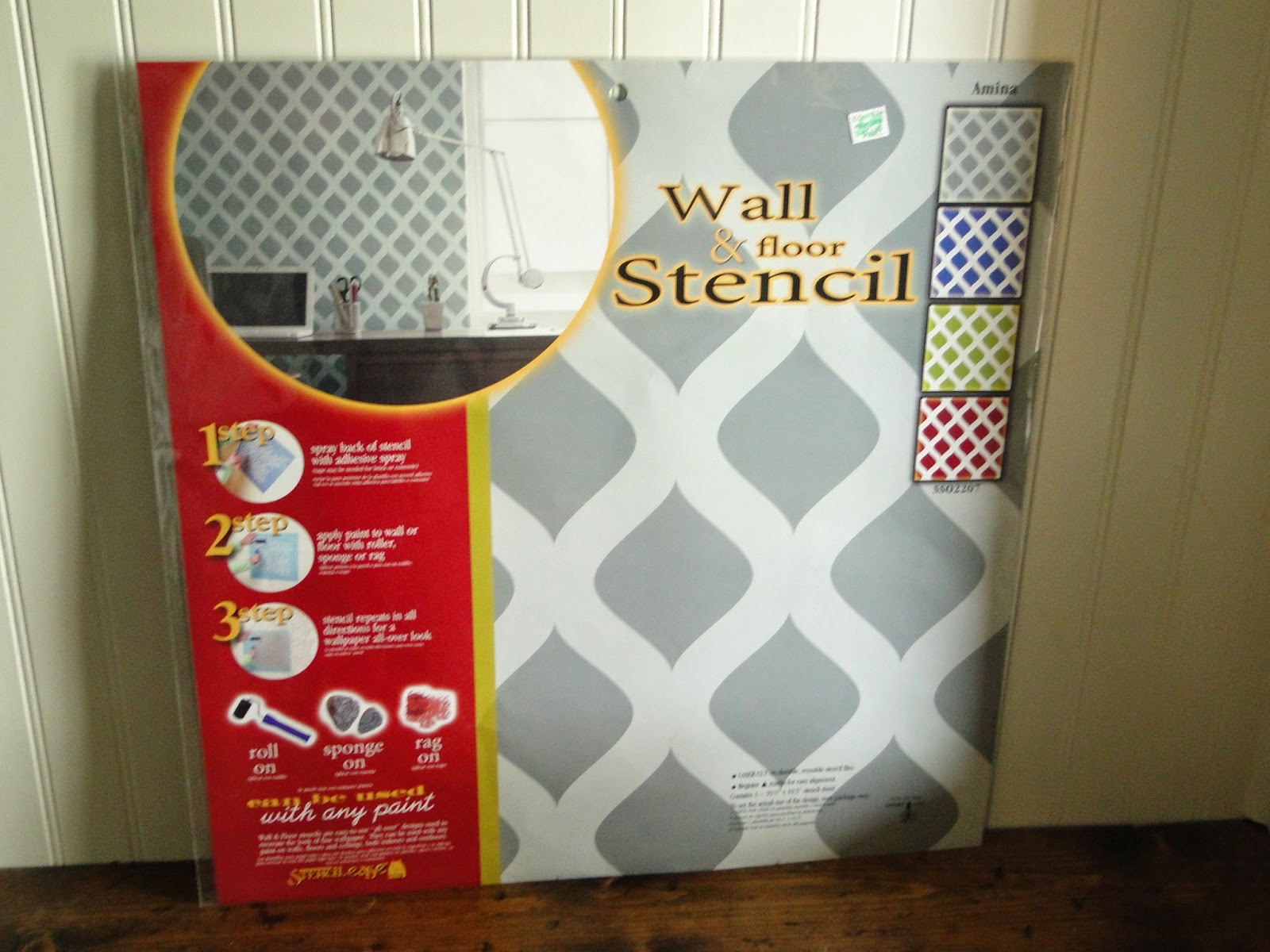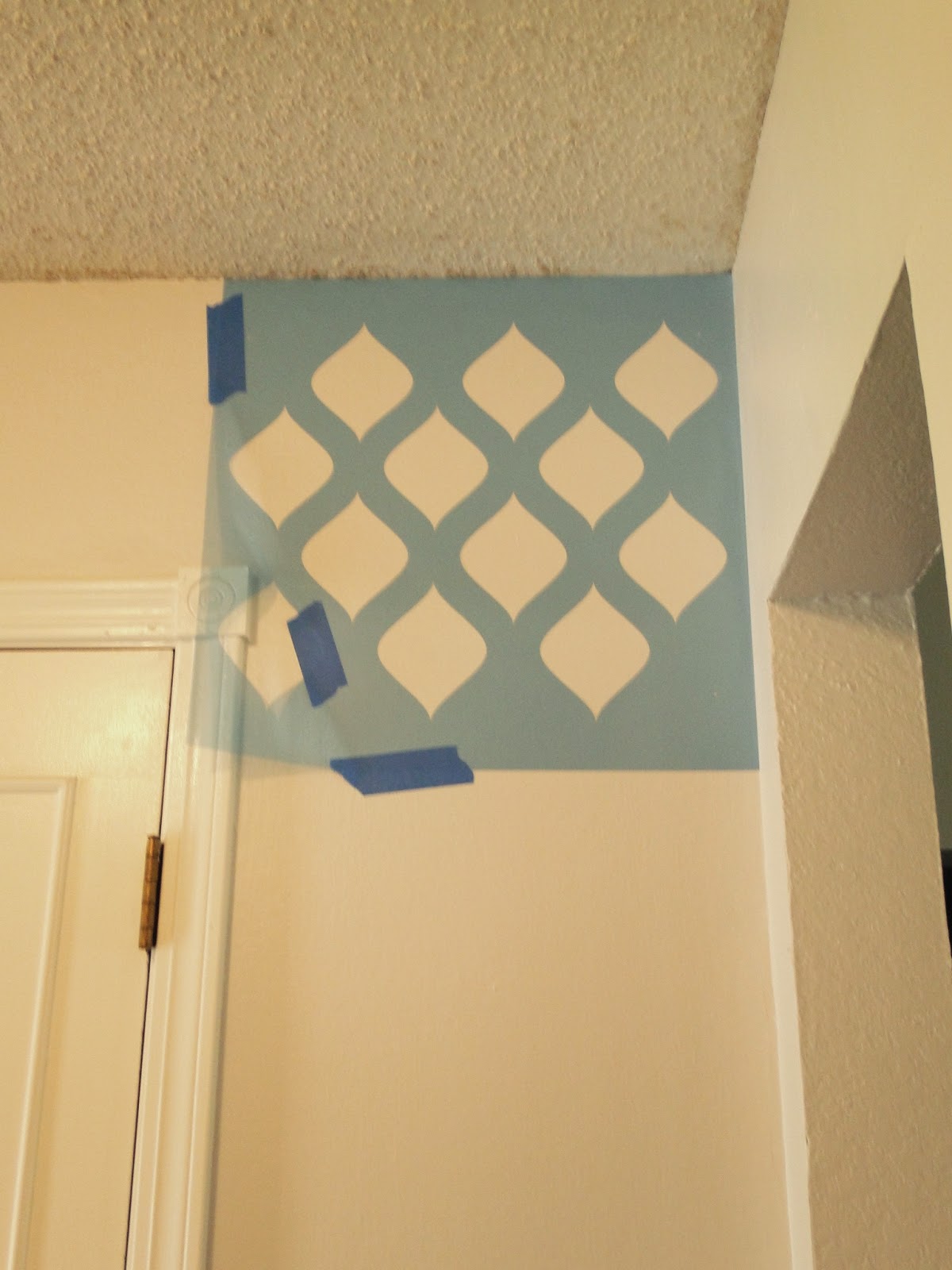 I also used a foam brush for corners, or next to wall and trim. (I would recommend that if you are stenciling a wall for the first time to start with a flat wall with no windows, or doors.)
I mixed my own paint by using the wall paint and adding a sample pot of a darker color I had tested for the walls, and a bottle of shimmer glaze I bought at Hobby Lobby. The shimmer is extremely faint. Like, you can't see it unless you are right on top of it, but that's okay. 🙂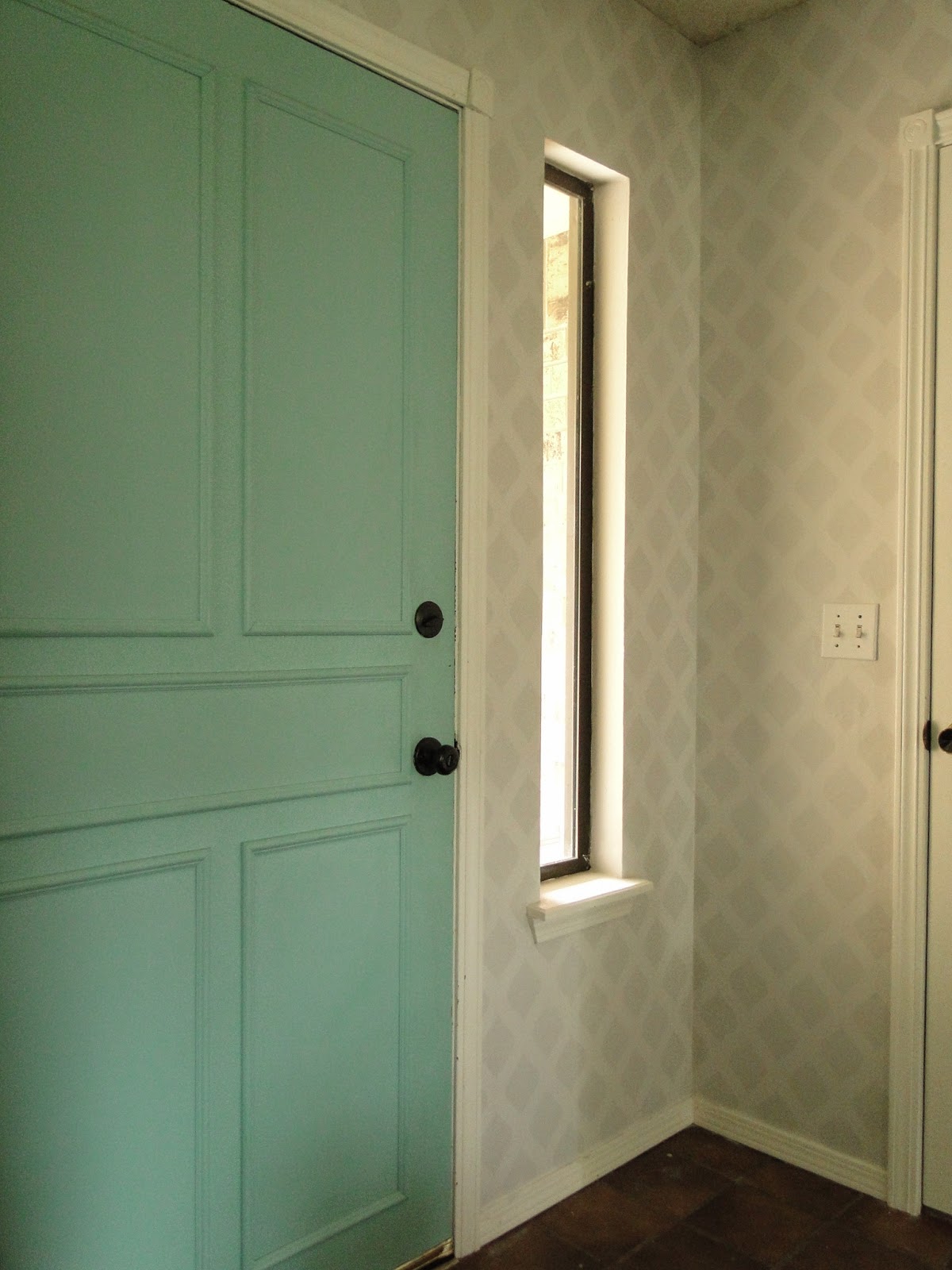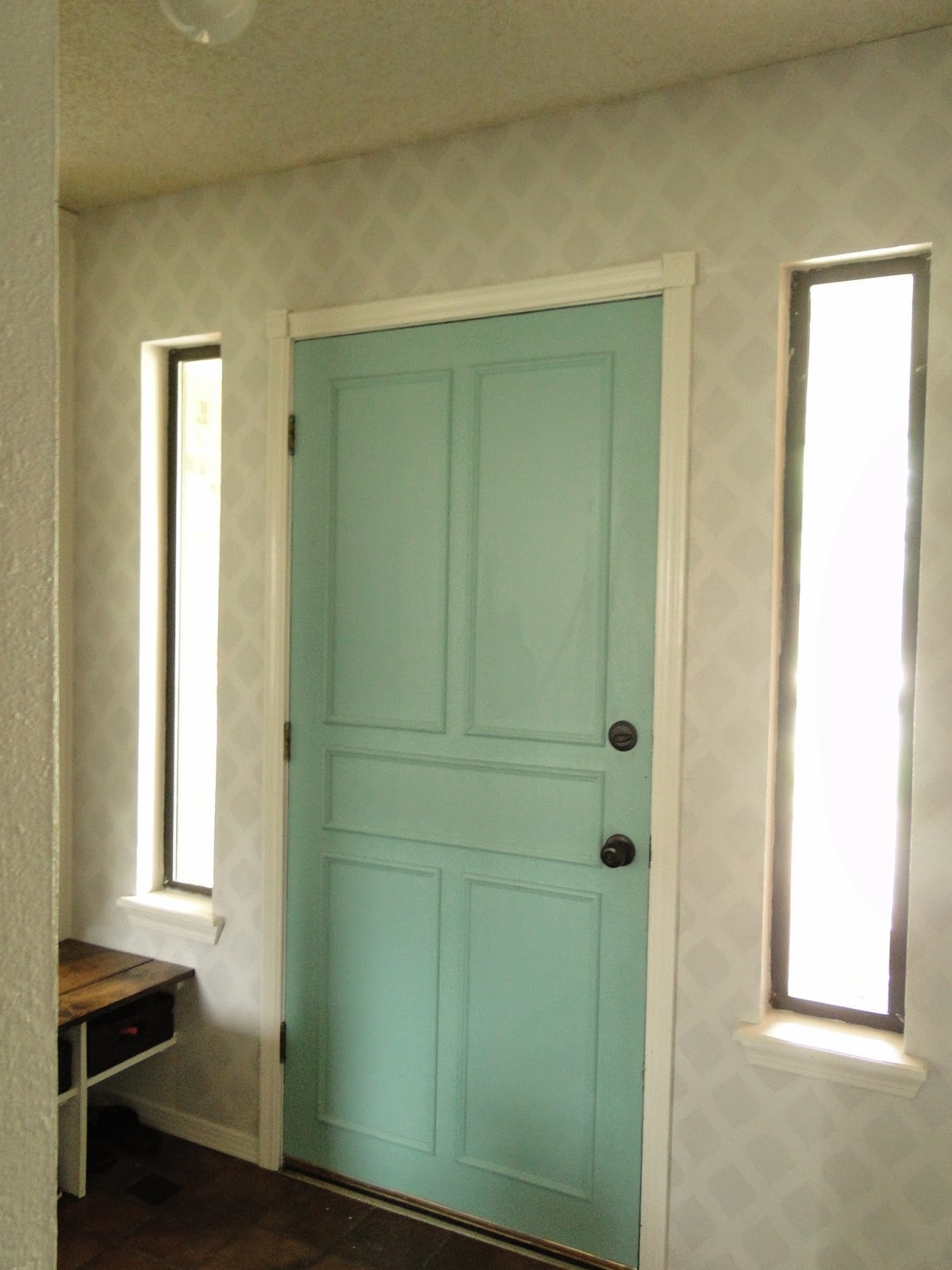 Just enough spice to say "welcome, come on in!" Now, I'm working on the entry outside to make it look as good! If it would stop raining I might get to finish! 🙂