Hey there friends!! Fall has fallen here in Oklahoma! I am currently all cozied up on my couch with my cardigan and my blanket. 🙂 And, I'm a happy girl. I love fall! I pulled out fall decor a few weeks ago and I'm finally getting around to sharing it with y'all!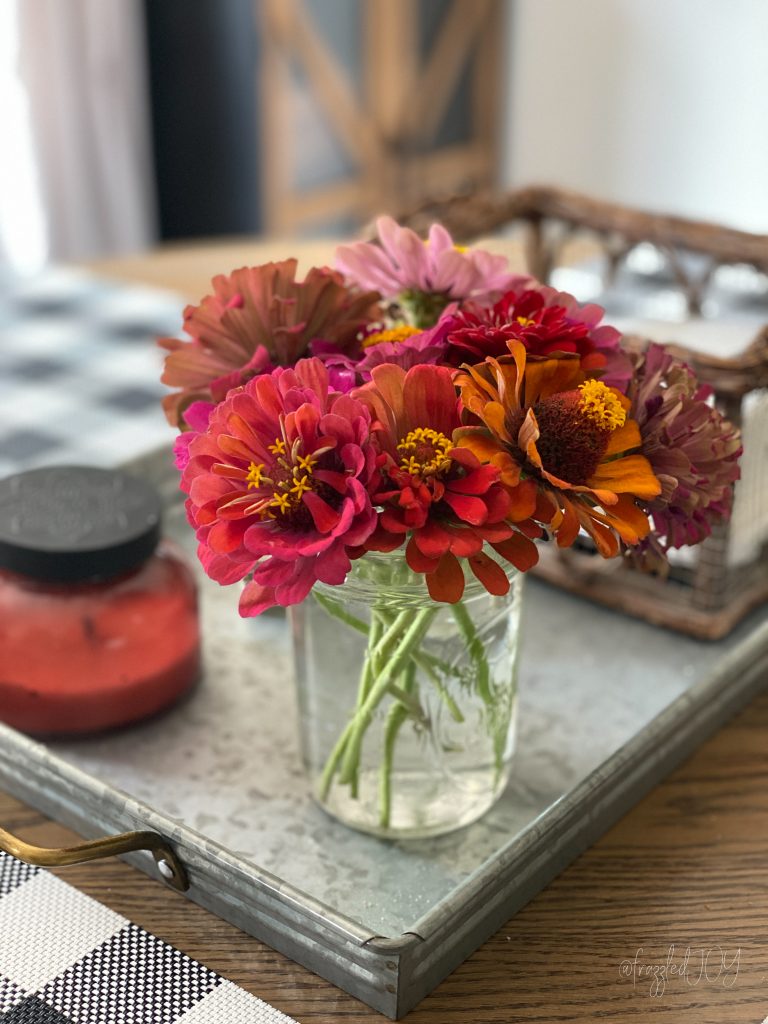 I kept it really simple and neutral this year. I'm not sure why, but I just really wasn't feeling all the orange this year, except maybe in some fresh flowers. Still harvesting zinnias from my yard. 🙂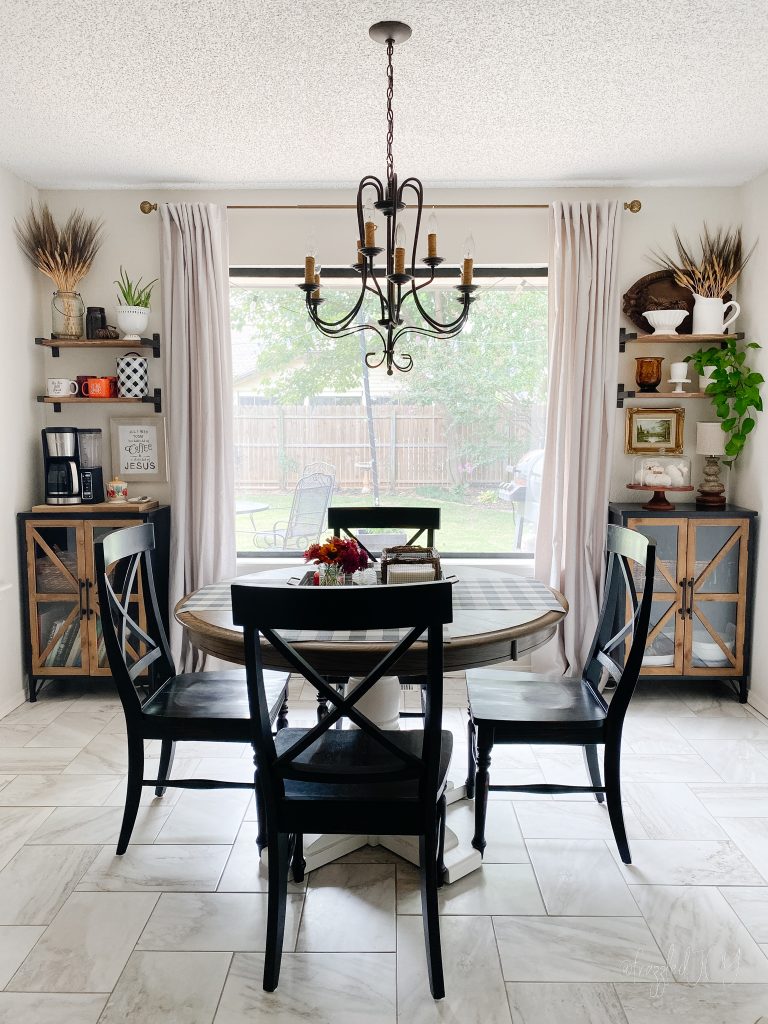 I'm so excited to share this space with you! We switched out our tables recently and we are loving this new round shape for this space. It's great now that there are only 3 of us living at poem permanently now.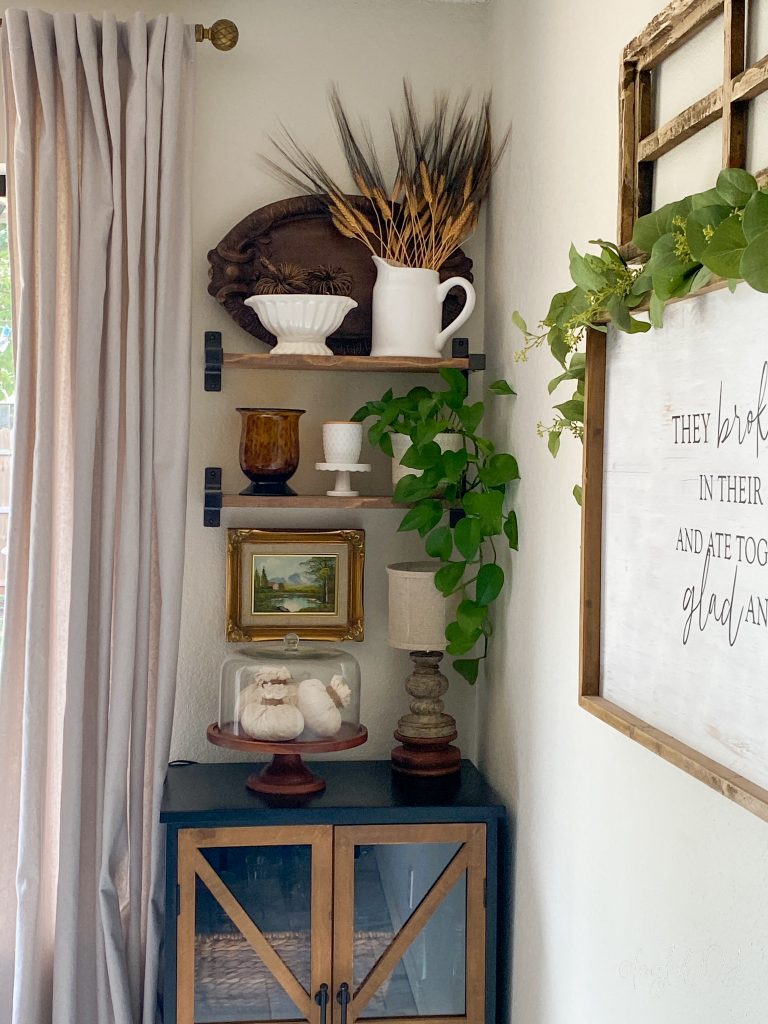 A few stalks of wheat, some amber glass, and some white pumpkins and I'm feeling the fall vibe.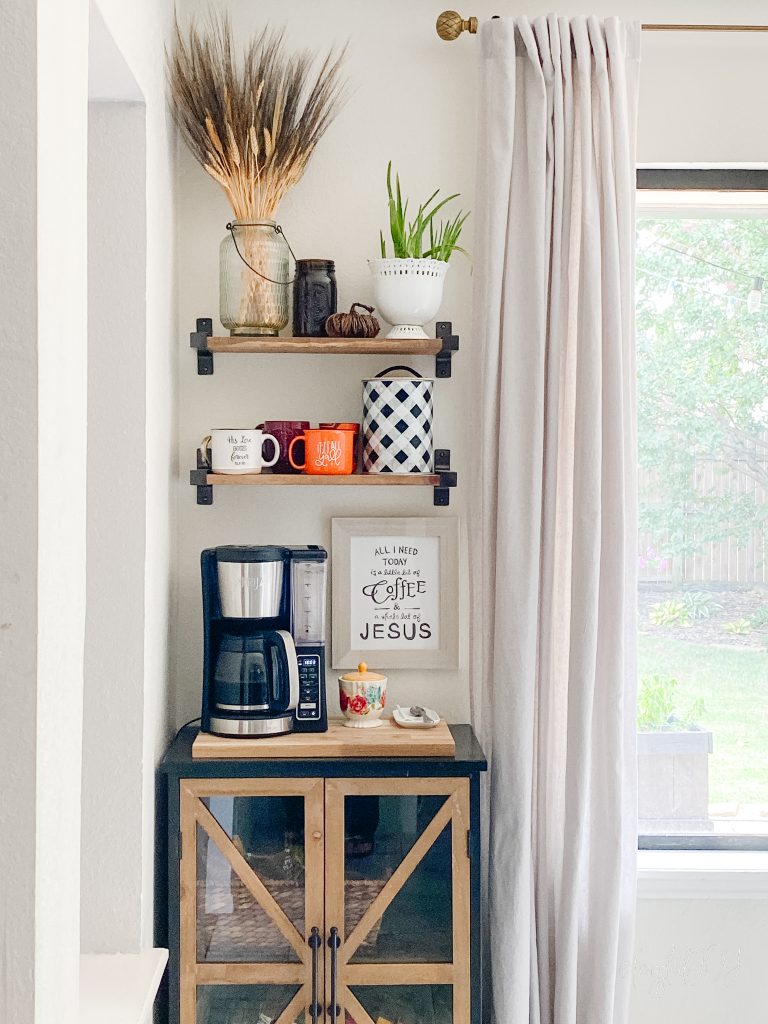 You've already seen my fall mantel but again, I went simple. But this time I also went overstated at the same time. Large art work and dried pampas grass. A few brass candlesticks and black lanterns with battery operated candles. The art and the pampas grass are the ONLY two purchases I made for fall decor this year. Sometimes it's nice to just use what you have. 🙂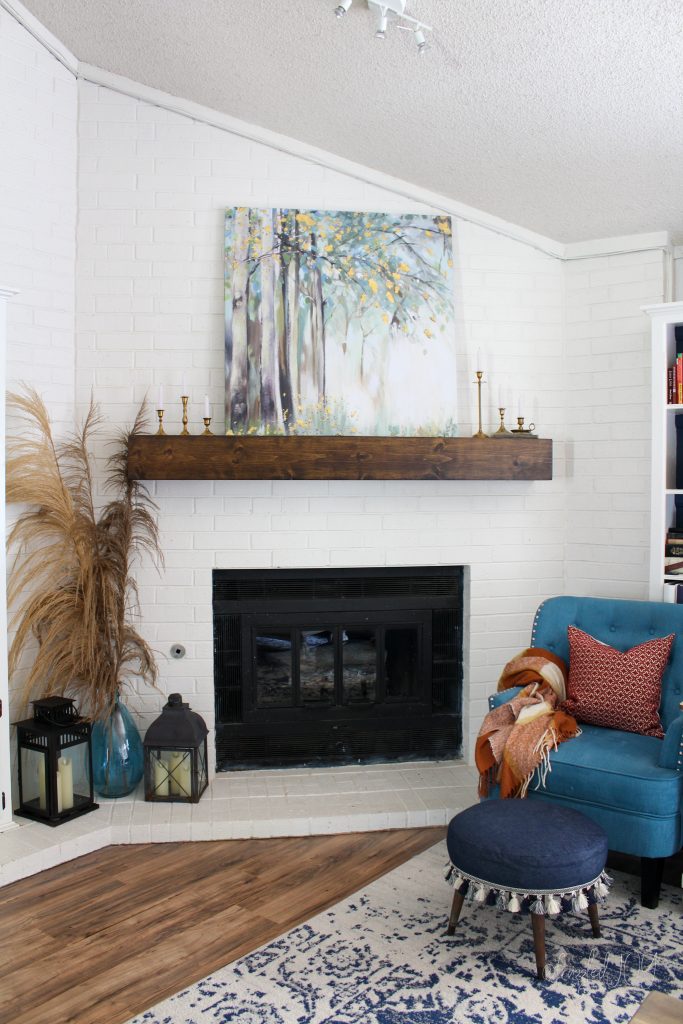 A few more white pumpkins sprinkled here and there.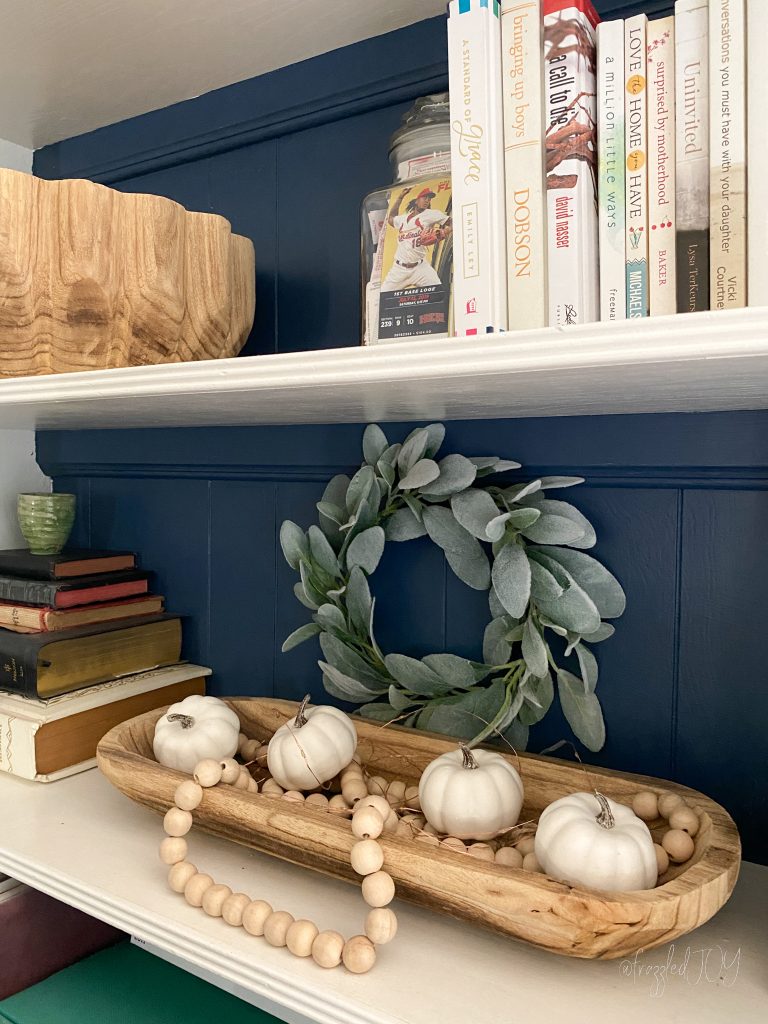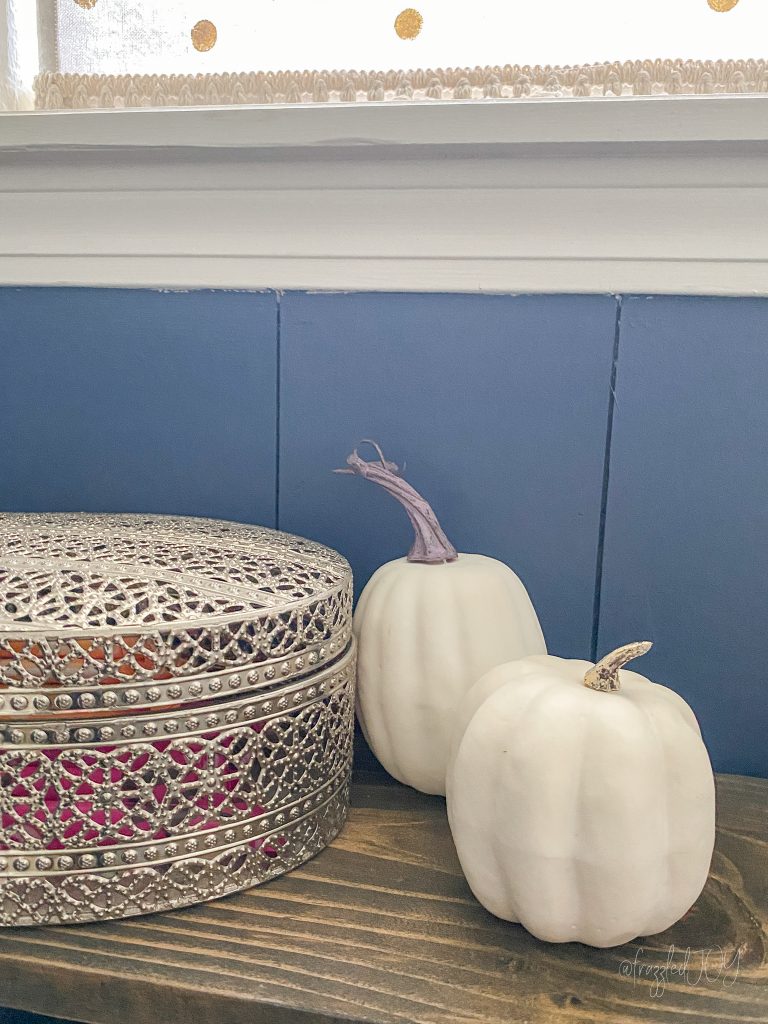 A little bit of color in the master bedroom to bring in the fall in the form of a couple of mustard yellow throw pillows. Yum!
In the kids bath – some more wheat and some of my blue pumpkins from last year.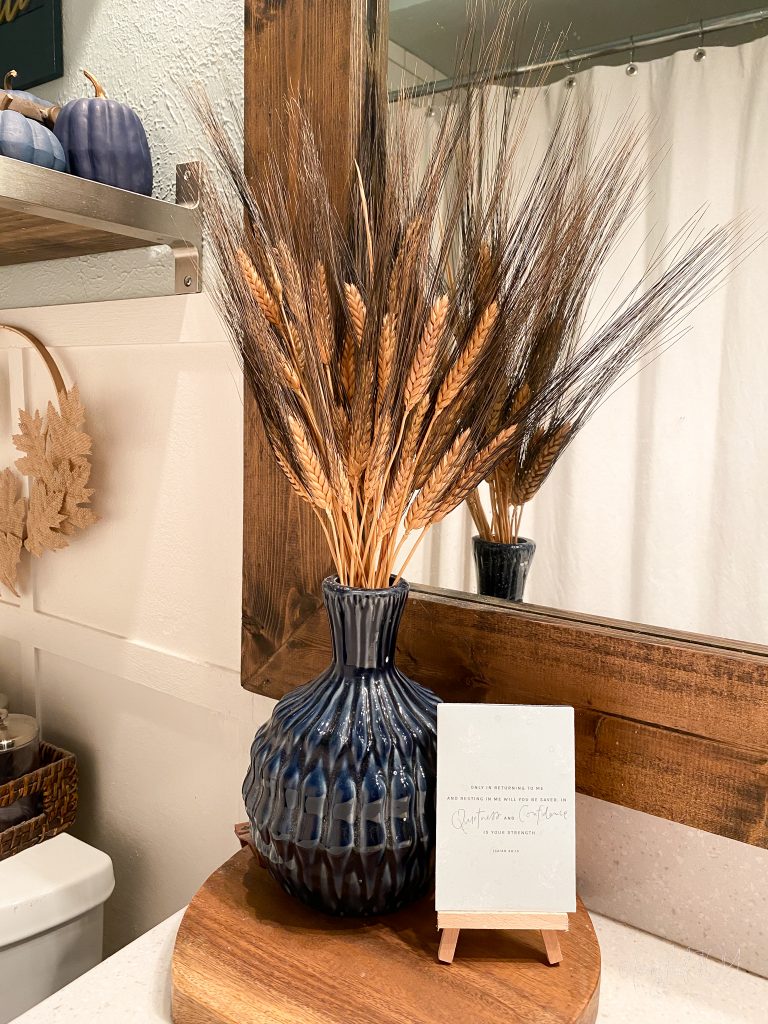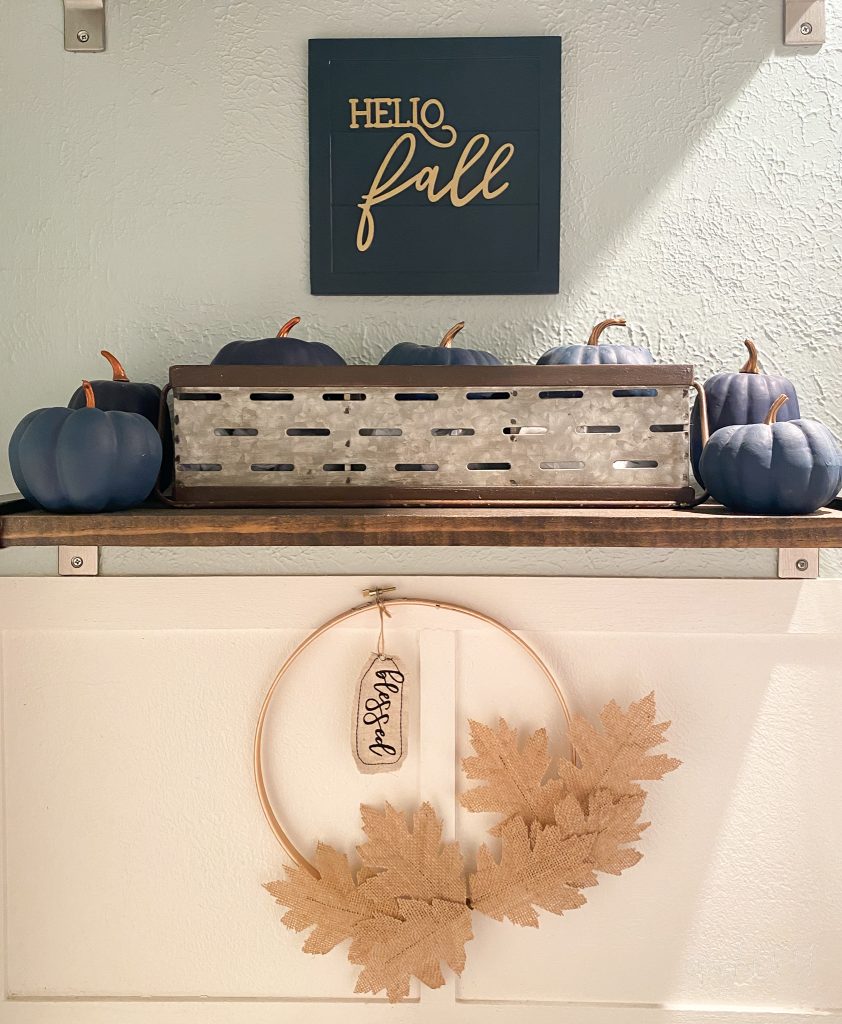 Simple and cozy was what I was going for and I think I accomplished it! A little change in decor is just enough to perk up my mood!