Hey there peeps! Have you decorated for fall yet?? Our temps dipped down into the 50s and 60s last week so I just couldn't wait any longer. HAHA! I tried to keep everything pretty minimal this year. I wasn't really feeling the pumpkin palooza that is usually my fall decor. Yes, there are pumpkins, but just a few here and there.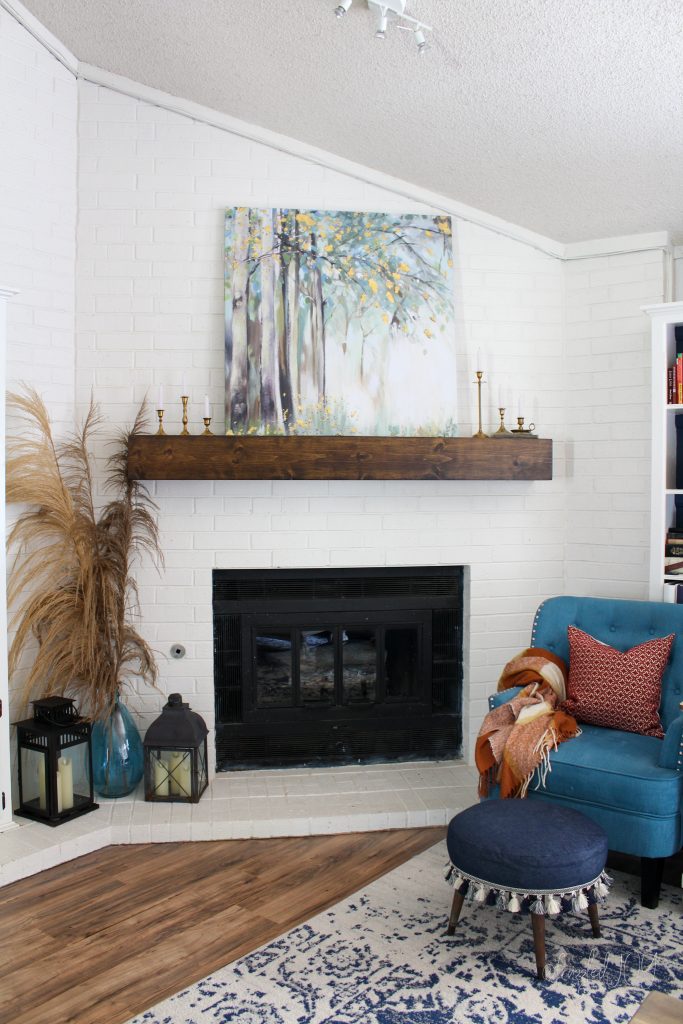 Some affiliate links used for your convenience. If you purchase from these links frazzled JOY receives a small commission at no cost to you. Thanks for supporting what we do around here! See disclosures for more details.
For the mantel I knew I wanted a large piece of art (to keep things simple) and I knew I didn't want to paint it. I also didn't want any words. So, I searched for about a week, and I finally found just the right piece at Kirkland's. Thankfully it was on sale!
As you can see it's huge and takes up almost the entire space above the mantel, which was in fact my goal.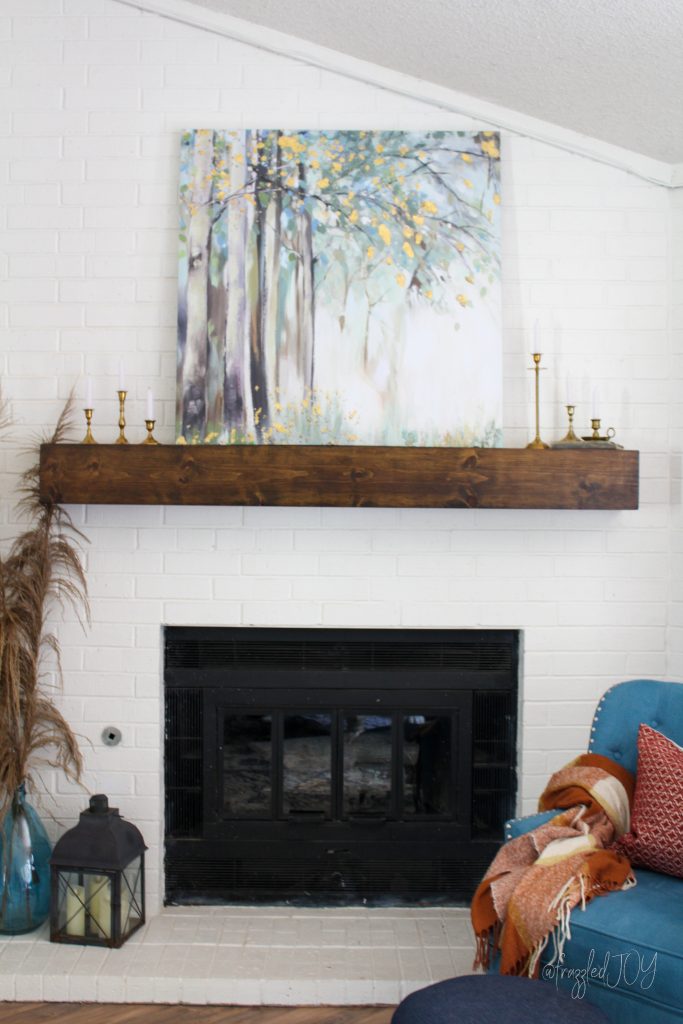 I added a few thrifted brass candlesticks on either side, with some basic white candles (from the Dollar Tree of course).
Then it was time to address our overly large hearth.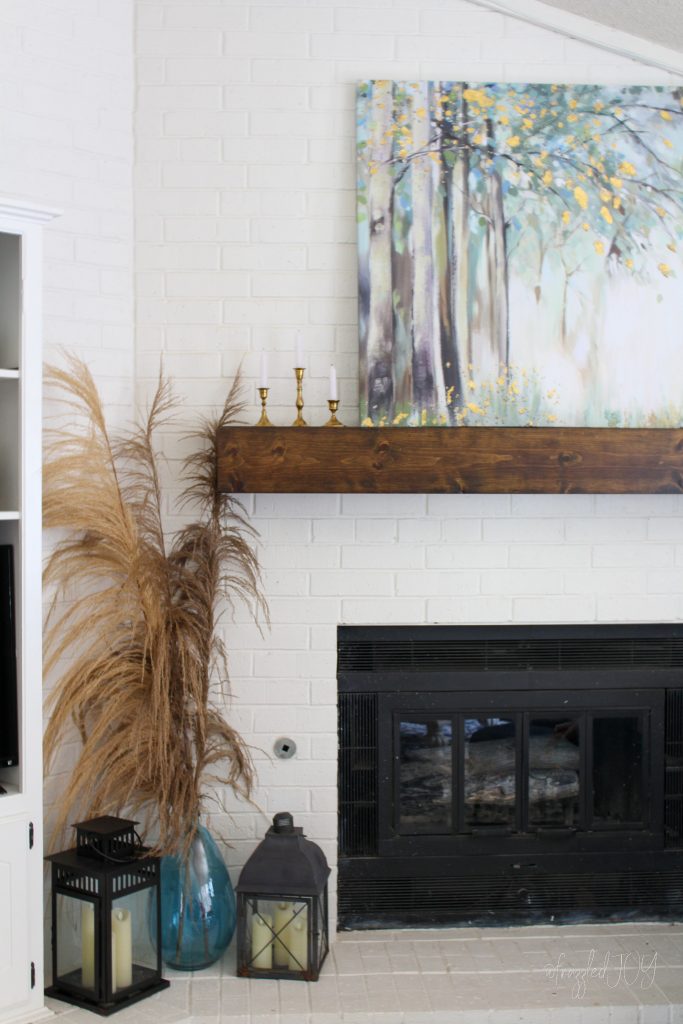 I ignore this space a lot, but I decided to see what I could do this time. The blue jar was leftover from summer (a TJ Maxx find). I still love it here so I decided to make it work.
I flanked it with two black lanterns filled with battery operated candles(these are not the exact ones I got but they are a great deal with great reviews), and filled it with some dried pampas-like grass from Hobby Lobby.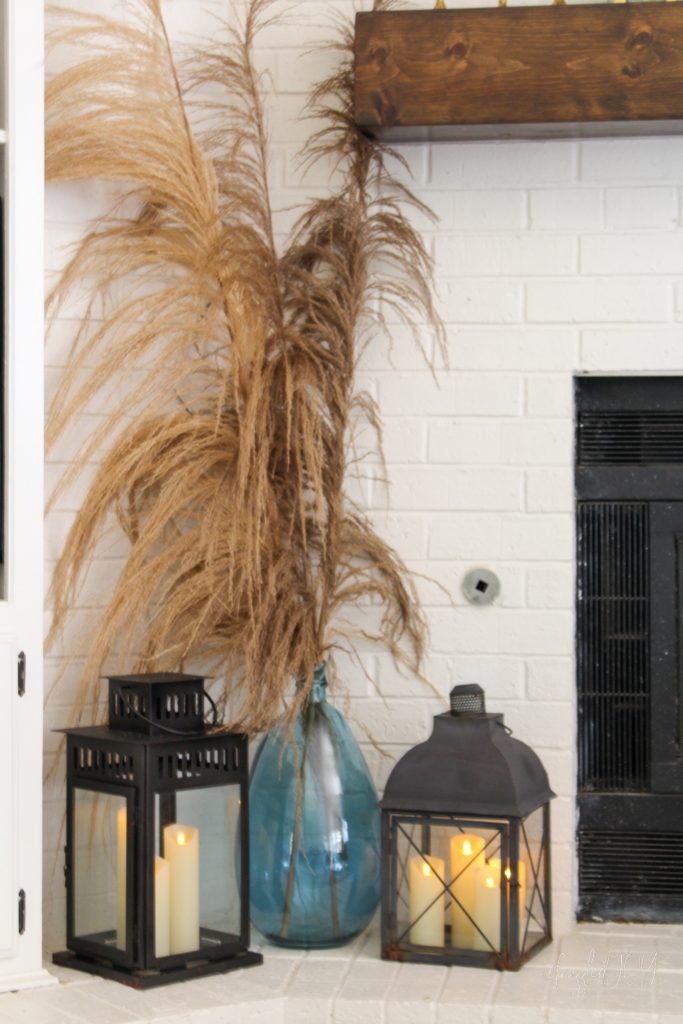 I would love to snip some from my neighbors yard, but since I don't know them I decided I probably shouldn't. HA!
We haven't actually used our fireplace in years. It's wood burning and it aggravates my allergies. But I was tired of looking at the empty black hole. So, I decided to fill it with some logs and lights.
The logs were leftover from the tree we cut down last year. I added a touch of white spray paint to help them show up a bit. And then I added two strands of fairy lights. (copied that idea from Ashley @arrowsandbow) I love the warm glow that all the lights bring!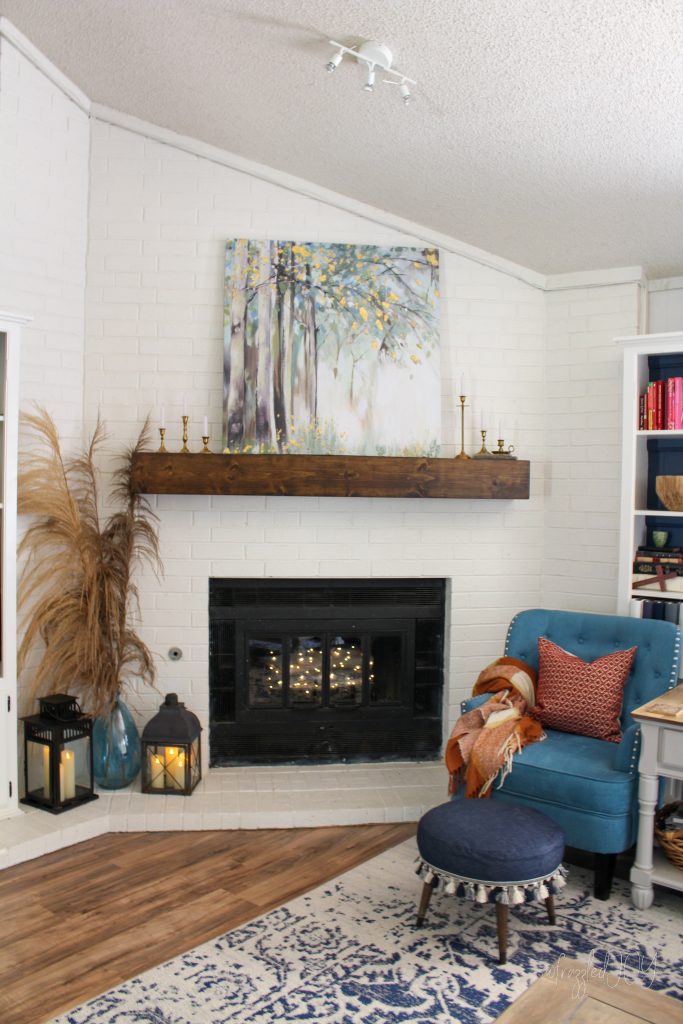 This look is a little different than what I've done in the past, but I like it. A little eclectic but all things that I love, and that's what's important!
More fall decor coming soon!