I must confess that my mantel décor has stayed exactly the same since late winter/early spring. Once the Christmas decorations came down, it actually stood blank for quite some time…  😳
Then finally I couldn't stand the blankness any longer so I threw a few spring-ish things up there. Keeping very neutral and basic knowing in my heart that it might very well be that way for a while. And, I was right. Here is where is stood a week ago.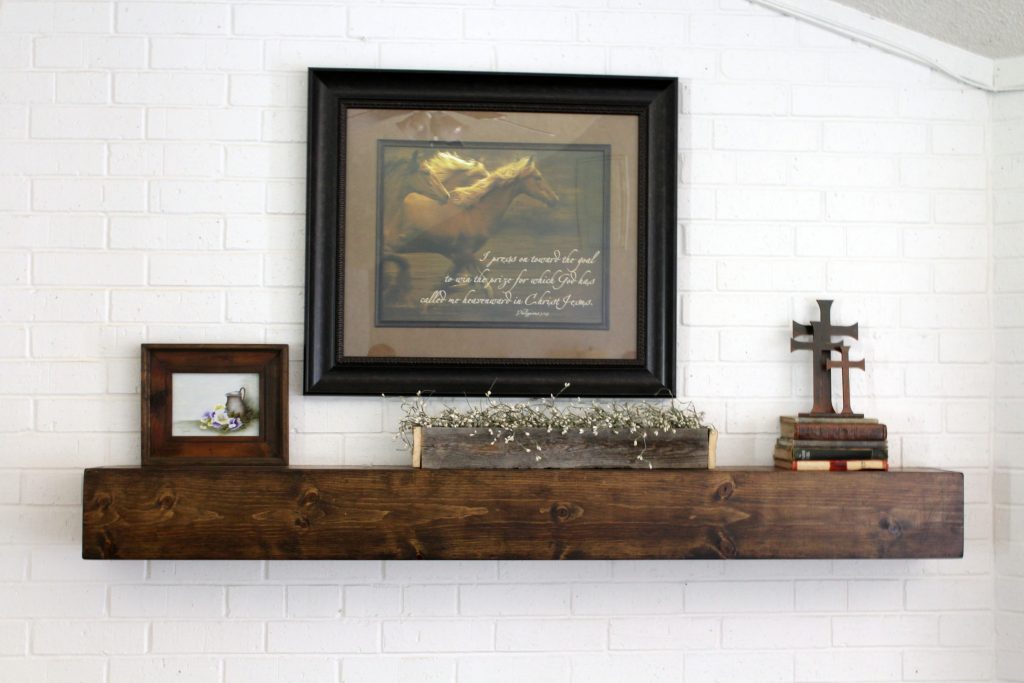 Lovely, but in need of a little bit of something for fall don't ya think? I took away the crosses and went to my stash to find a few fall things. A metal turquoise vase that I had painted a year or so ago, filled with the wheat from last years Thanksgiving table. A few gold pinecones. And, a grapevine pumpkin.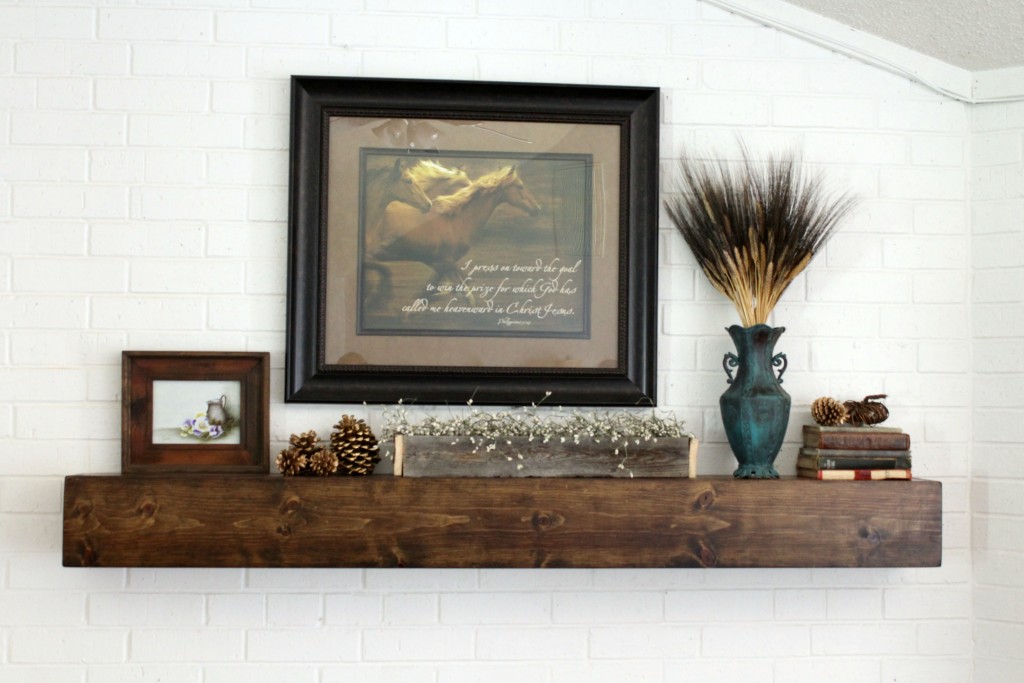 I liked it, but even then it seemed to be missing something. Ah, yes, some fall color. So, I traded out the neutral garland, that was filling my DIY trough, with some fall garland. Better! And done!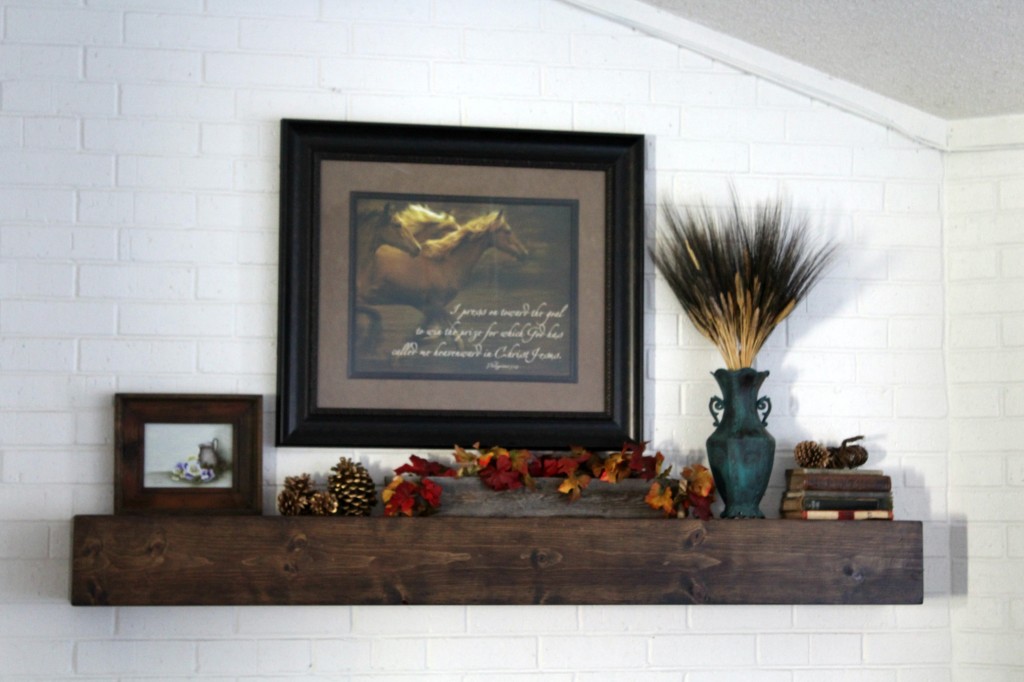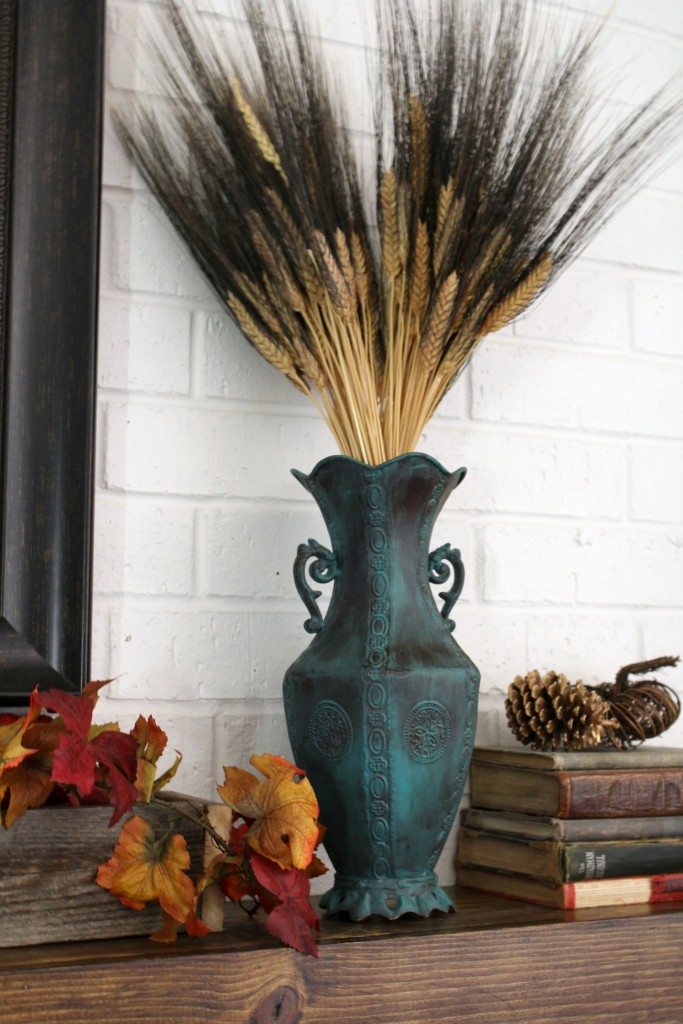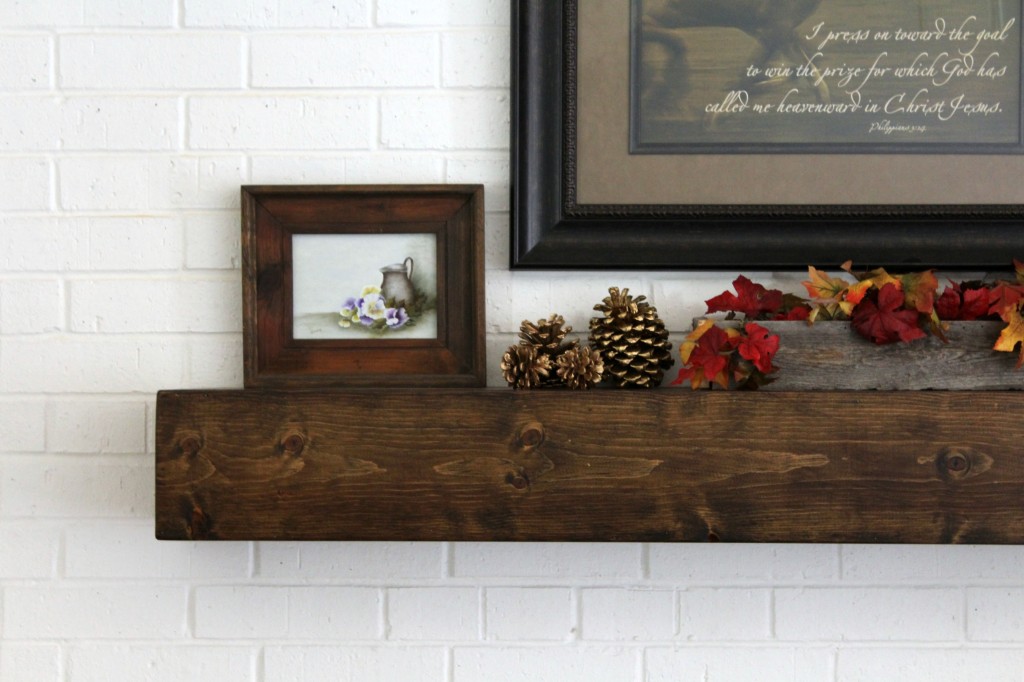 I love the trend towards simplicity that I have been seeing in the blog world this year. Less is more. Simple is better. No need to overload our homes with decorative junk stuff. Just a little nod to the season here and there is enough to make our homes welcoming and cozy.
Be sure to come back later this week to see more touches of fall in our home! And, don't worry if you haven't started decorating yet, you are not behind!! Relax and enjoy the changing of the seasons! 😉 (if these dumb 90degree days would move on I would be more than happy!!) Be sure to follow along on Instagram for day to day inspiration and behind the scenes of this frazzled mamas joy!! Also if you don't want to miss a single post – subscribe to have each post delivered directly to your inbox. Thank you for reading!!


Linking up with Totally Terrific Tuesday / Tutorials & Tips Link Party / Inspire Me Tuesday / Inspire Me Monday / Wow Us Wednesdays / Southern Hospitality / Work It Wednesday / The Creative Circle / The Inspiration Gallery / Link Party Palooza