I have been a silver lovin' girl for as long as I can remember. But, I have been seeing all these gold accents floating around the blog world and I decided to give it a go on something small. Since we are still mucking through our no spend September, I went to the garage to see what I could find. I didn't think I had any gold spray paint (plenty of silver), and I didn't. But I did find this.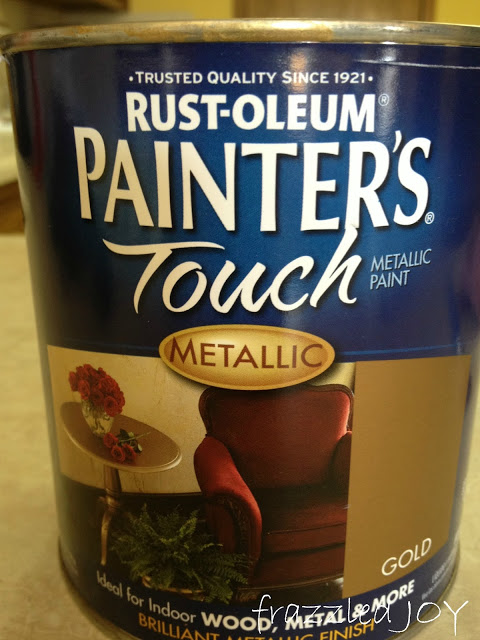 Leftover from a project my hubby did. I found a couple of victims for my paint.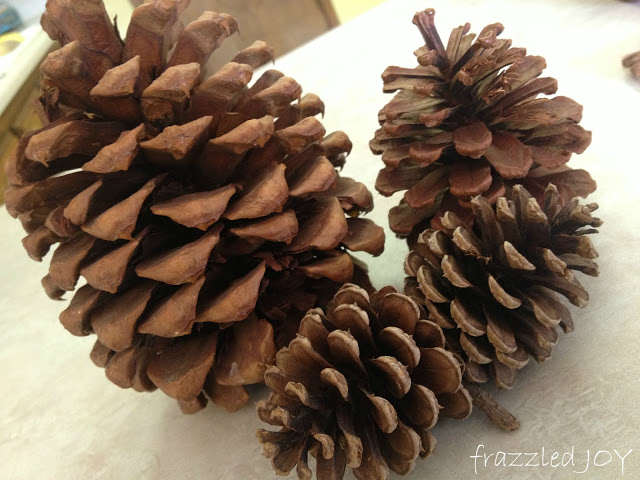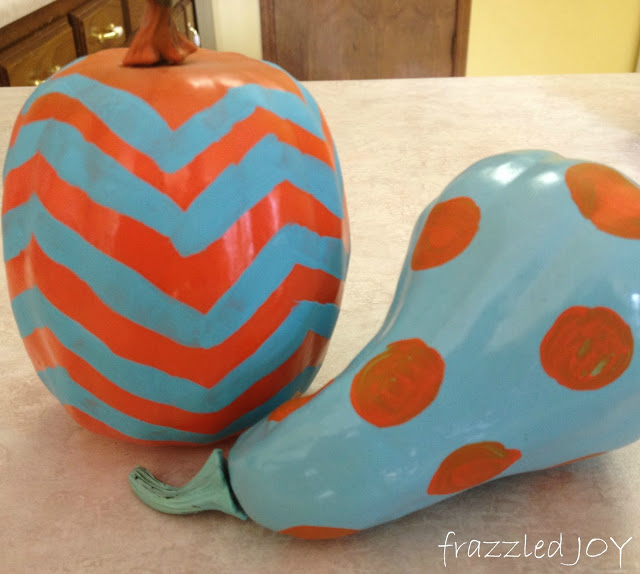 A set of pine cones, and a couple of dollar tree pumpkin/gourds that were a painting fail from last year.

I used a brush to paint the pumpkin and gourd.


*side tip* If you want to keep a paintbrush fresh during a project – put it in a plastic bag between coats. It will stay wet and not get sticky or goopy. *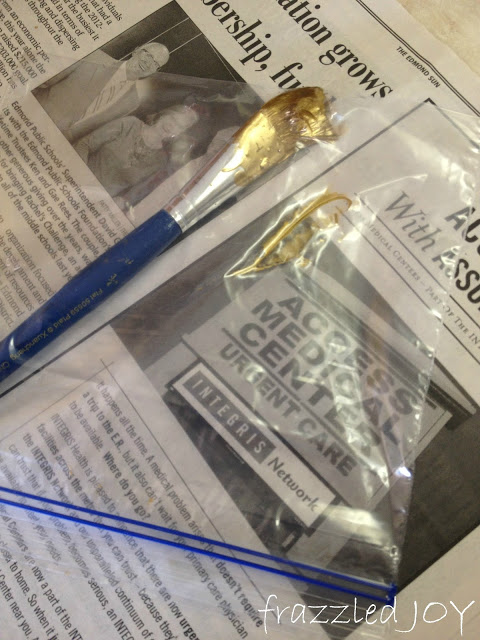 And then I sat looking at the pine cones – trying to cover the pine cone completely in and out of all those little pokey things with a brush. Hmmm. I fished out a clothespin and attached it the top of the pine cones and preceded to DIP the pine cone in the can of paint. Brilliant!!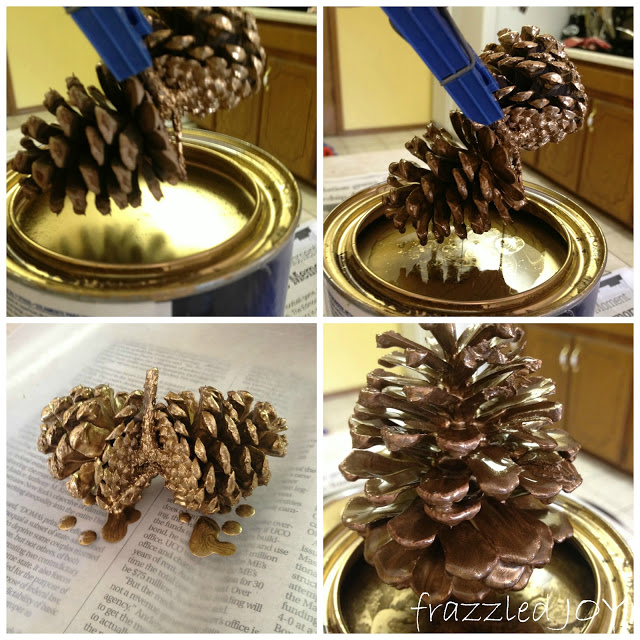 (I used a piece of waxed paper for a drying surface.) I was able to do that with both of the smaller ones, but unfortunately the bigger one didn't fit in the can, so I had to paint that one. Isn't that big one a giant?!? I'm not even sure where I found that but I love it!!

When I first painted them they had a brownish, tarnished look to them, but as they began to dry they took on a shinier look, and then they toned back down a bit when they were completely dry.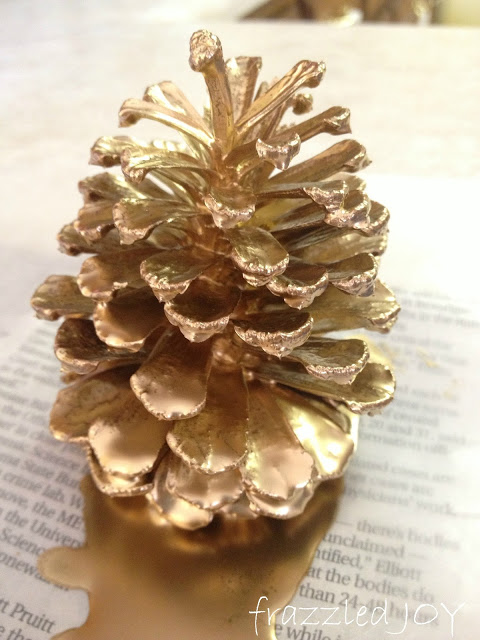 Here they are finished!!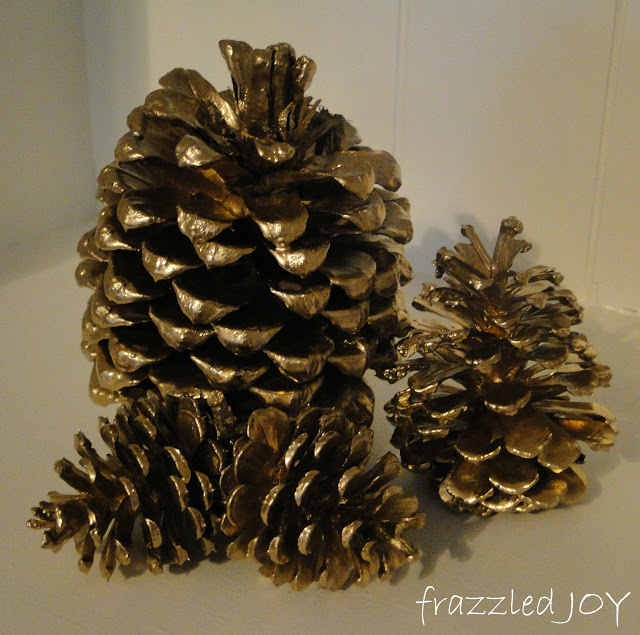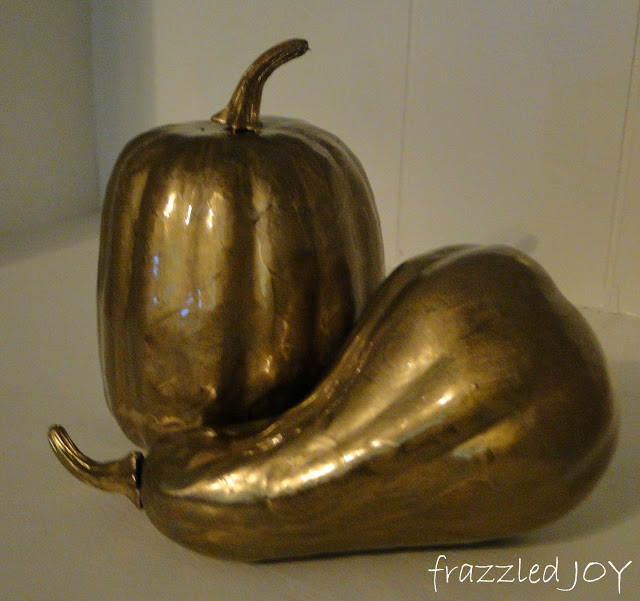 Here are the pine cones in their position for the fall (and a sneak peek of my mantel).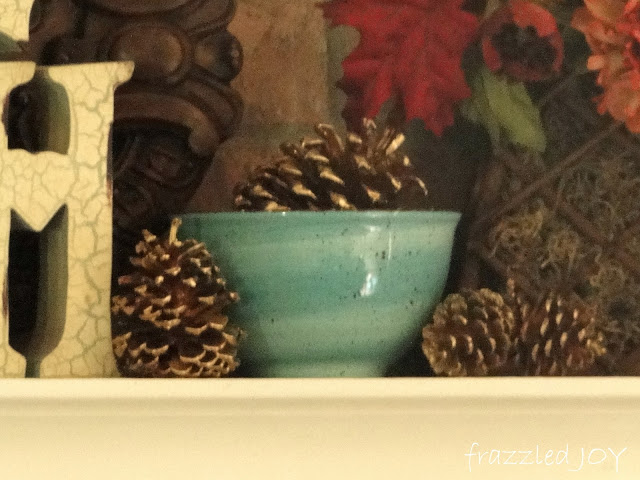 So, I didn't dive head first into the gold wave, I just put my toe in. But I really like the richness it adds, so who knows what will be my next victim!!


*I have to say I don't have a super duper fancy camera and I am trying hard to learn how to make what I see come across on the screen, but sometimes when I look at the screen, it's not quite right. #stillnotaphotopro I hope you are able to get the idea and are inspired still by what you see.*