Hey there friends! Hope you are doing awesome! Things have been crazy as usual around here. Fall semester = all the activities. Each week it seems a new thing is added to the agenda, which can leave this mama a bit frazzled. We keep busy, but really do try our best to not be too busy. And, we definitely intentionally take time to rest! Think about it, do you do that? Your body and your brain craves it. Give yourself (and your family) permission to sit. and. do. nothing. for a few hours one afternoon. You won't regret it I promise! Ok, encouragement and challenge given, let's move on to today's topic – thrifted wood bowls.
A couple of weeks ago while thrifting I stumbled across some wood bowls.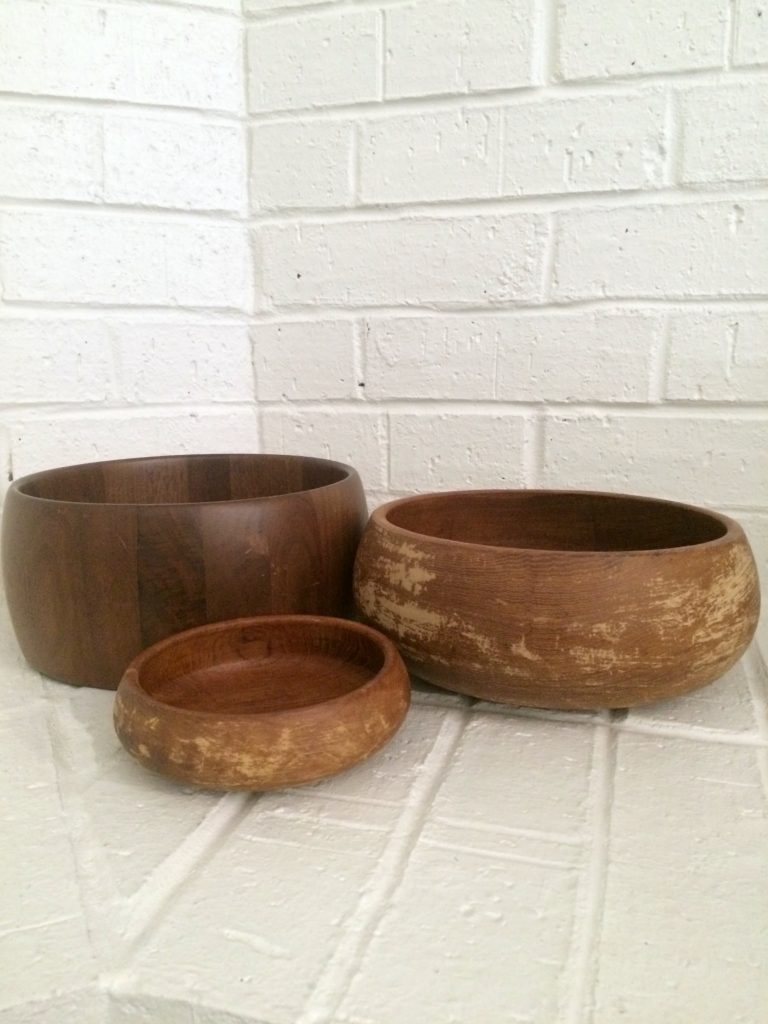 The one on the left is marked "heirloom walnut" and was in perfect condition. The other two, not so much. But, one of them had a sticker on it that marked it from Thailand. Cool. (the black smudgy spot is from the grease pencil they mark prices with)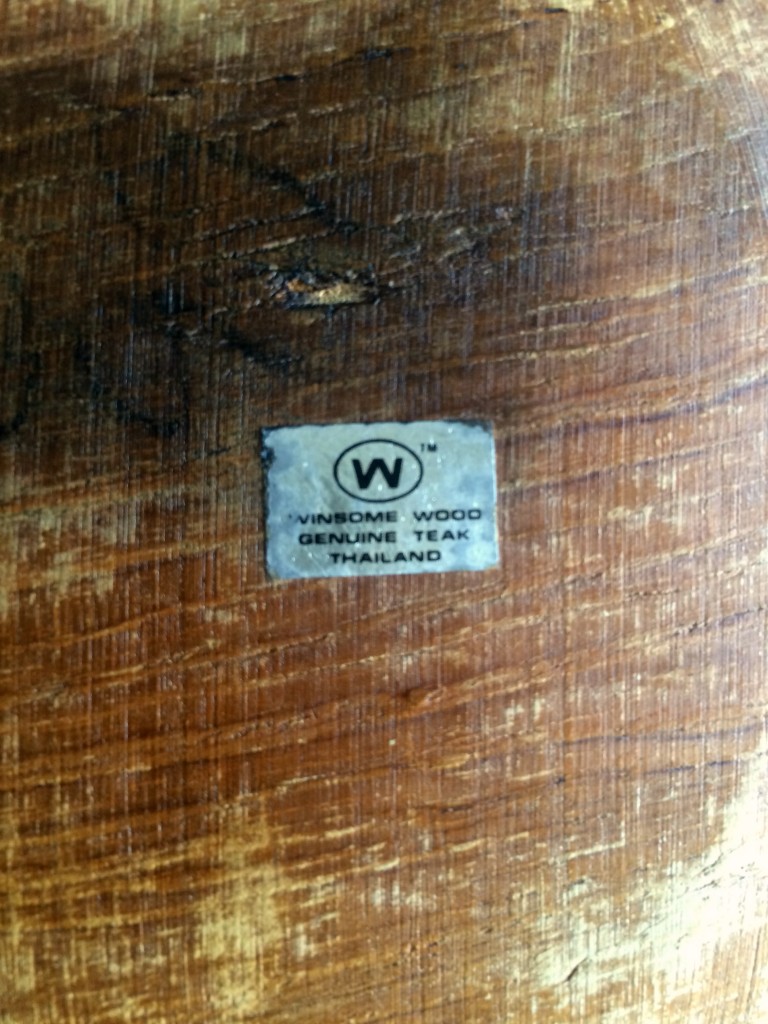 I pondered for a few days how I wanted to handle the two shabby bowls. Leave them as is? Stain over all of it? I'm sure they are several different ways to handle this, but I finally settled on trying a coat of polyurethane first.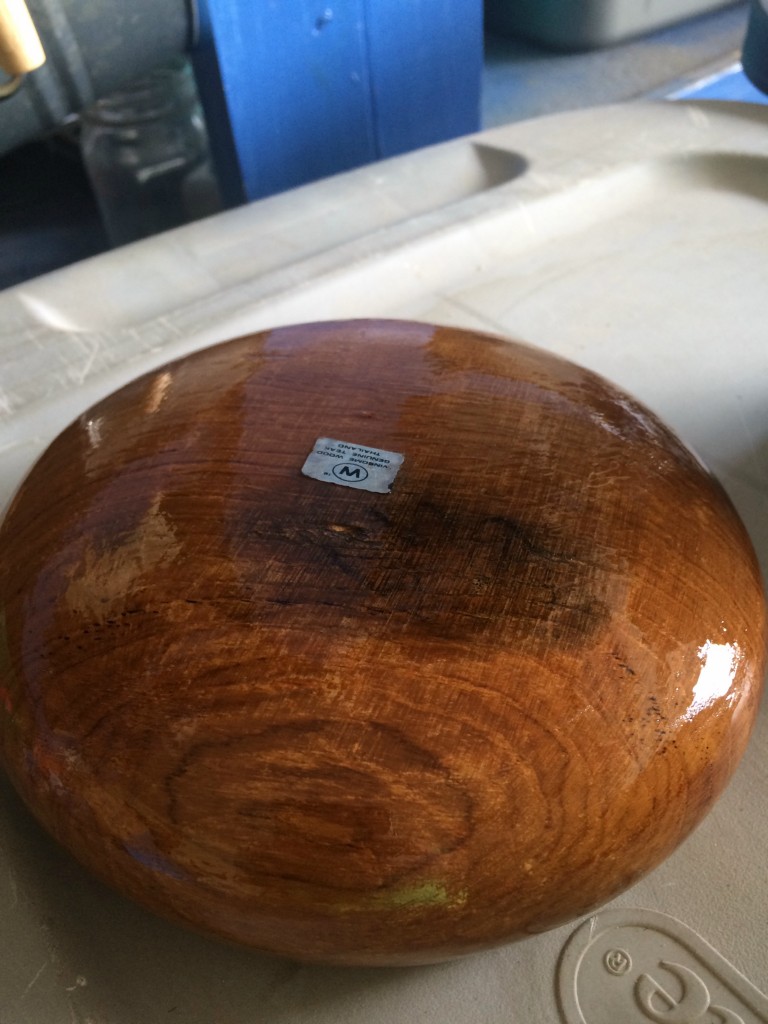 And, lo and behold, it worked! Beautifully in fact. I used what I had which was a satin finish and I love them!! Don't they look brand new??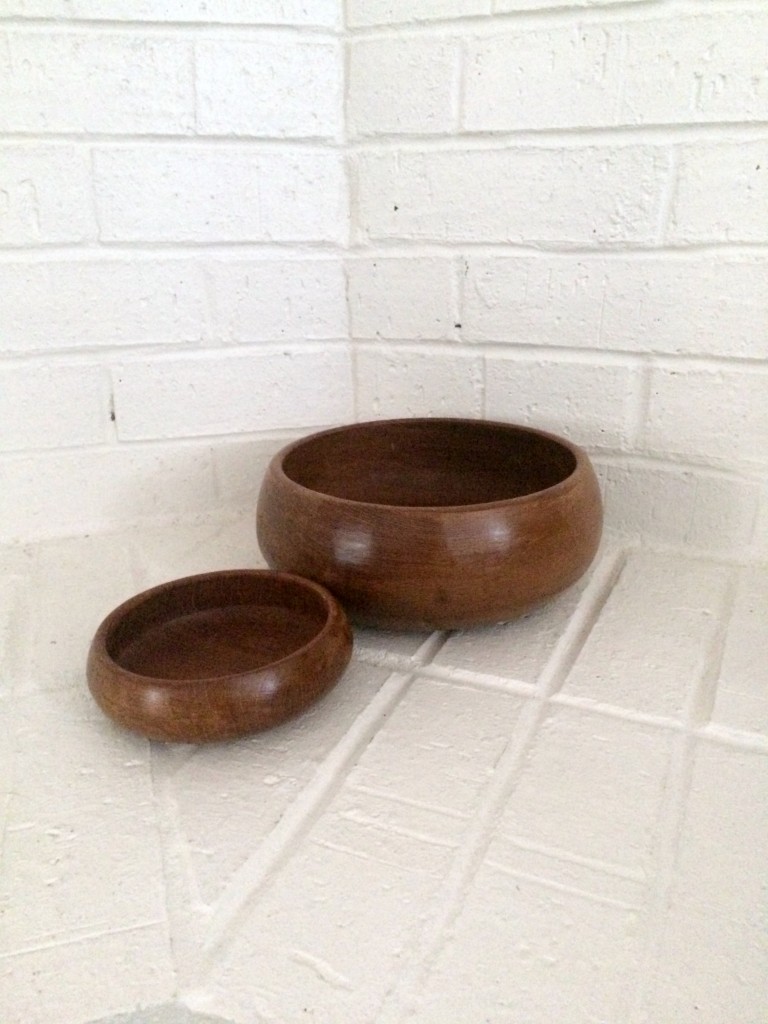 The walnut bowl in now holding some cute fall items.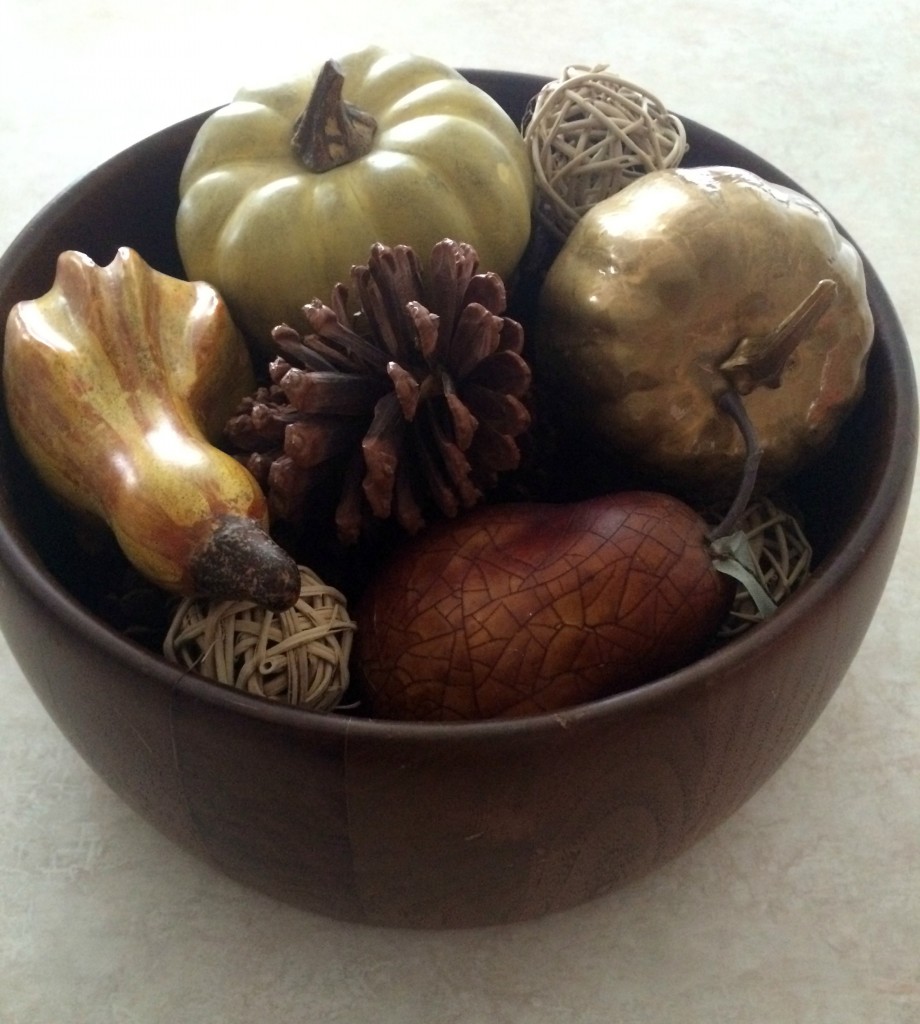 And, the Thailand bowls are corralling my hubby's things on out table by the entry.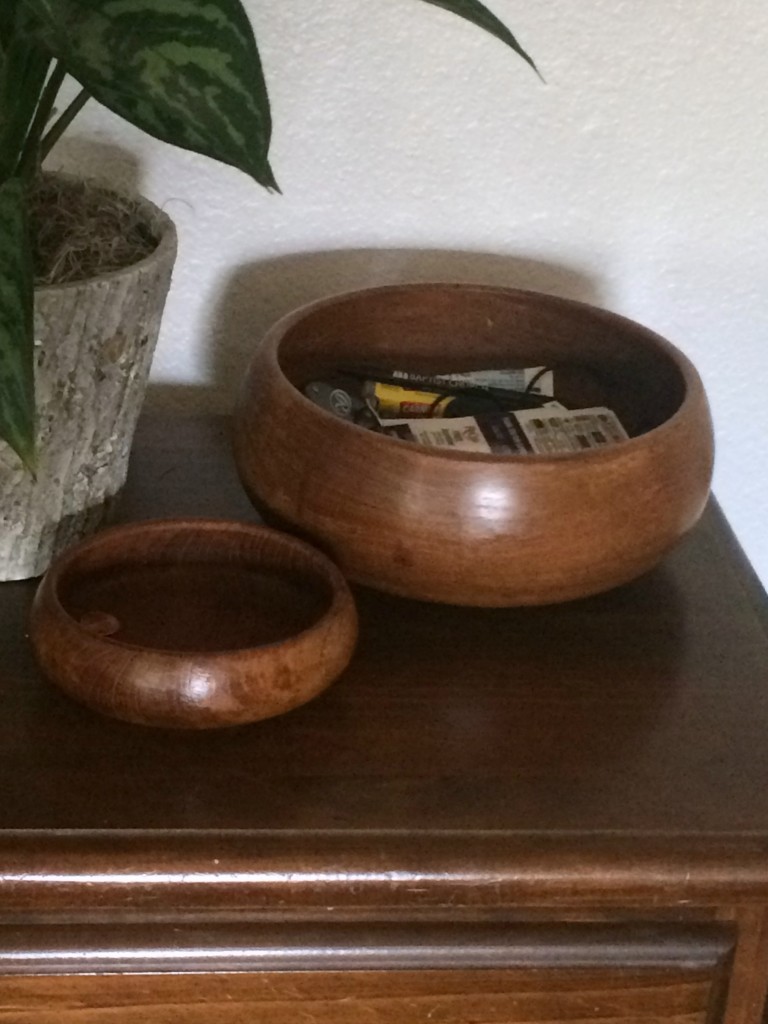 Not bad for $10 right??
I love thrifting! I'll admit I don't always find what I'm looking for, and sometimes I find nothing at all. But, sometimes I score big time and that keeps me going back!! What thrifty finds have you scored lately??


Linking up with The Creative Circle / Work It Wednesday / Totally Terrific Tuesday / Tutorials & Tips Link Party / Inspire Me Tuesday / Inspire Me Monday