Hey there friends!! The weather has been atrocious this week here – wicked ice storm – so I decided to cheer myself by playing "set the table". Do you find setting a pretty table fun? I sure do!! There's no telling what Thanksgiving will look like for anyone this year. We still plan on hosting, but I'm not sure how many we will have. But either way, whether it's just the people in your home or a few other families that join you, dressing up the table is a nice way to make the day feel special!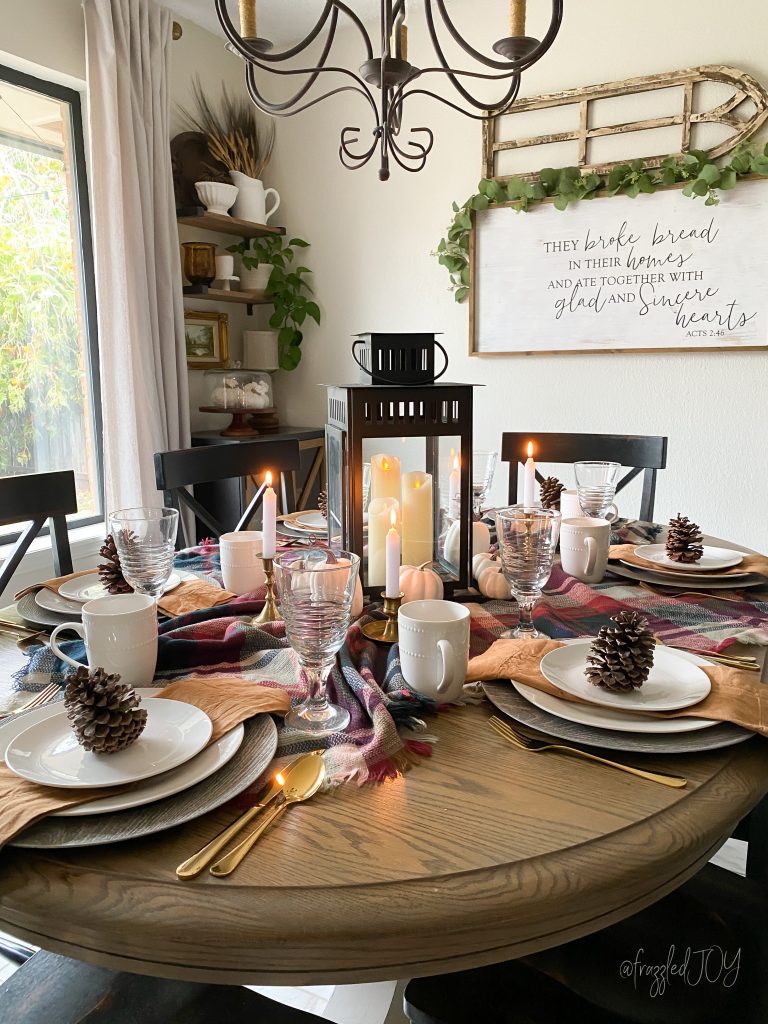 I dug through my stash (which isn't very big, BTW) and pulled together some things for a plaid fall table and I love how it came out!!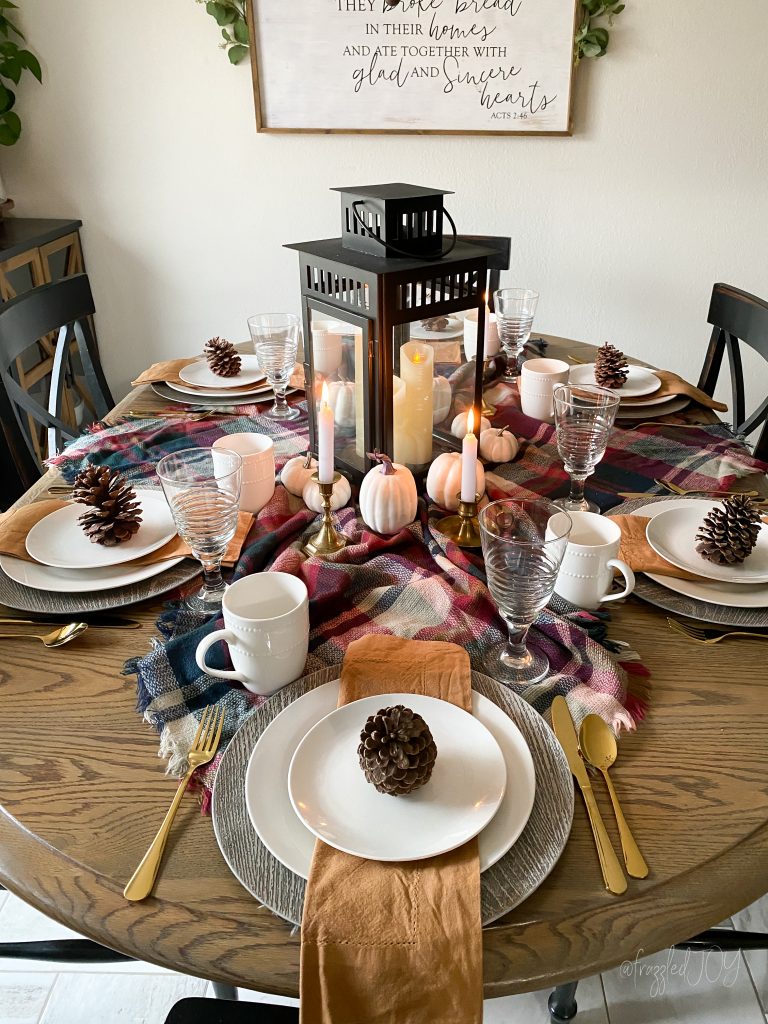 Some affiliate links used for your convenience. If you purchase from these links frazzled JOY receives a small commission at no cost to you. Thanks for supporting what we do around here! See disclosures for more details.
I started with a blanket scarf (not the exact one, but lots of good options). Yes, that's right, a scarf. I laid in on the table in a diamond shape and then scrunched it in the middle so the corners wouldn't be hanging so far off the edges. For the centerpiece I pulled in a large lantern (mine is from Ikea, here is a similar one) filled with battery operated candles. Added a few small faux white pumpkins (could use real if you like), and some brass candlesticks with white candles.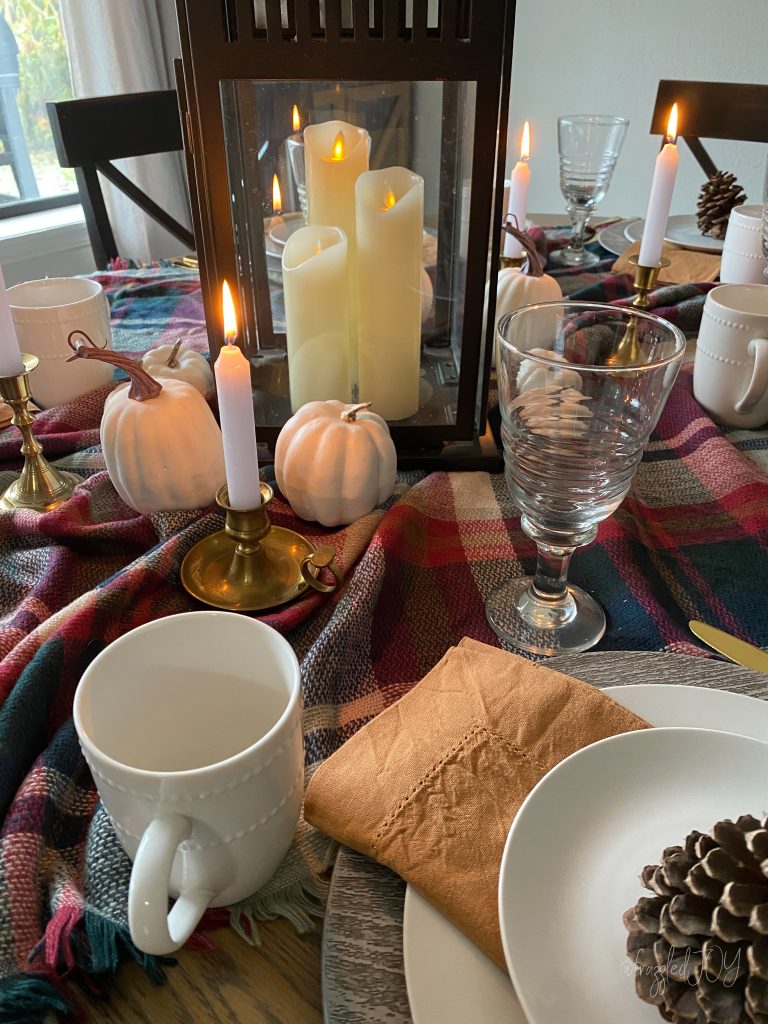 The place setting were created with my go-to white plates from Dollar Tree, on a base of wood-toned chargers that I also found at the Dollar Tree last fall, topped with a large pine-cone.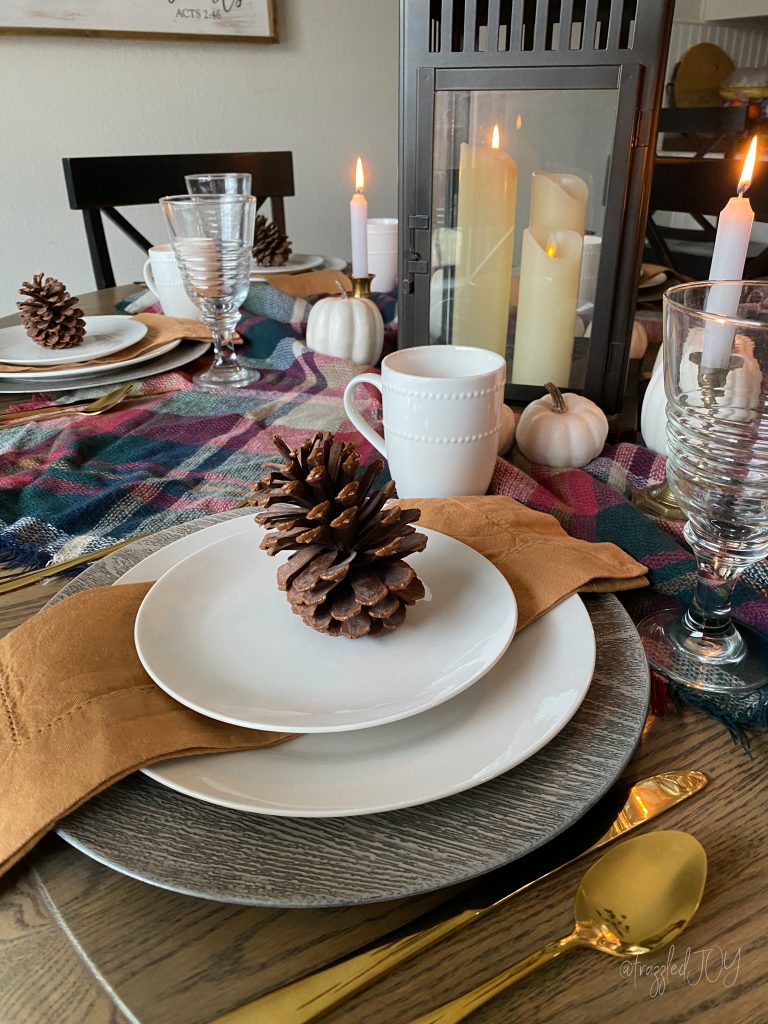 In between the two plates are mustard napkins. These I found on clearance at At Home a few years ago, but here are some similar ones.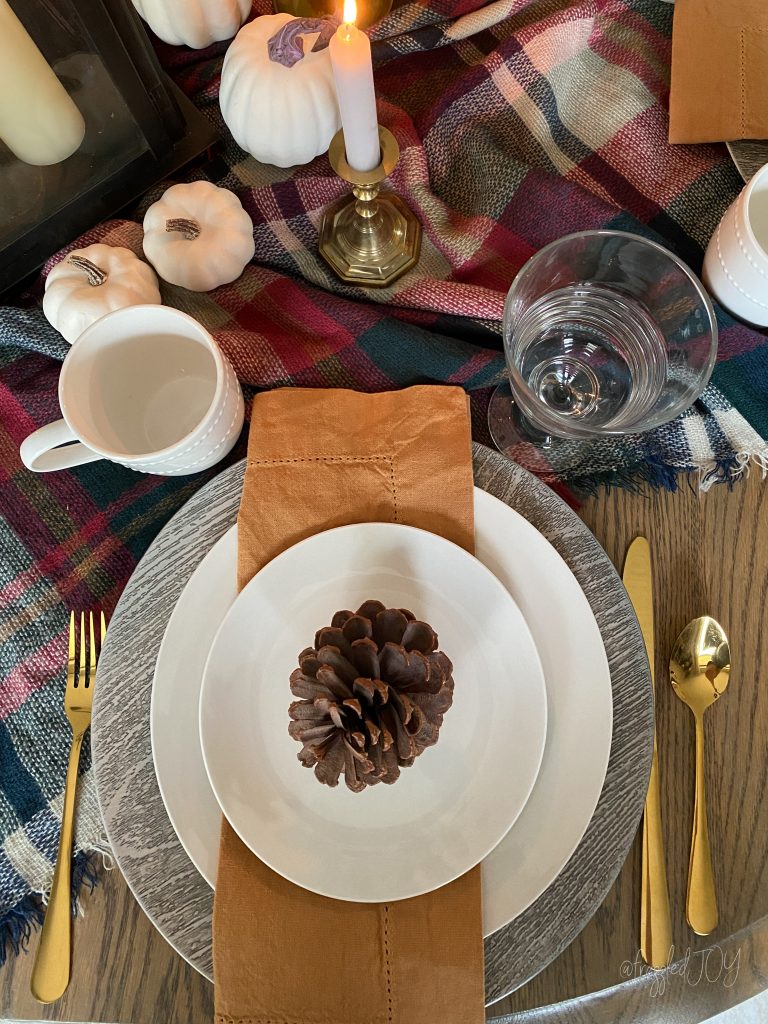 Gold Flatware / Blanket Scarf / White Dinner Plates / Similar Napkins / Wood Tone Chargers
The gold flatware is from Amazon and is very budget friendly. I really love having options when it comes to flatware so this is a nice addition to any collection.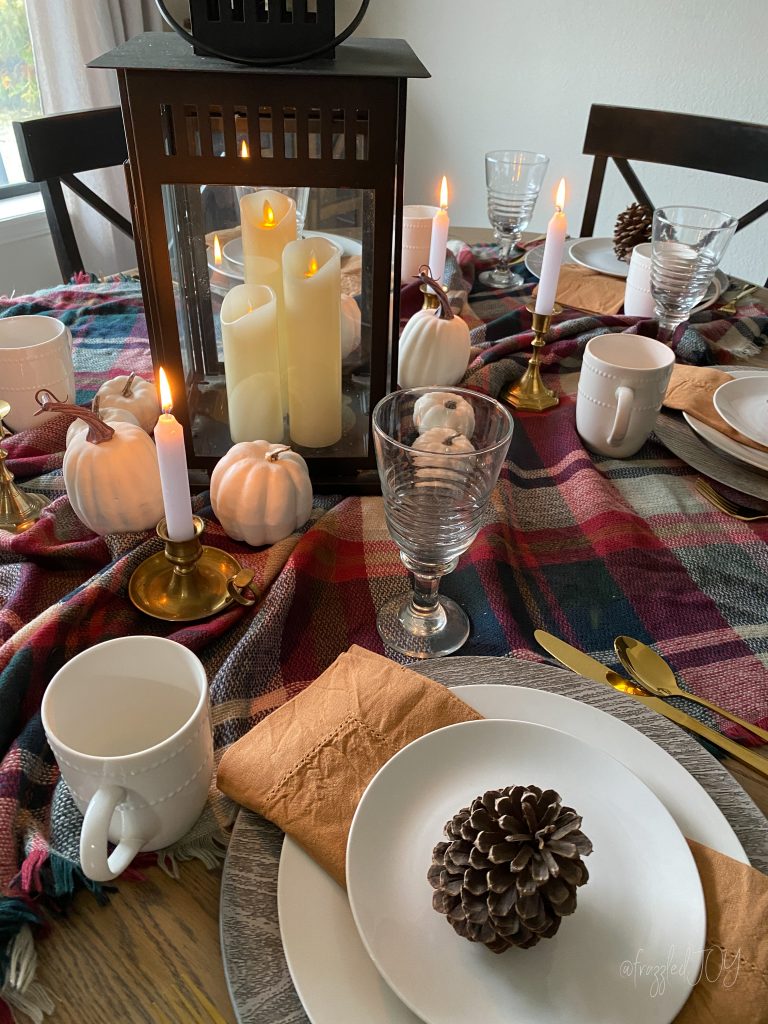 The last piece of the puzzle is the drinkware (similar) – both from Dollar Tree as well!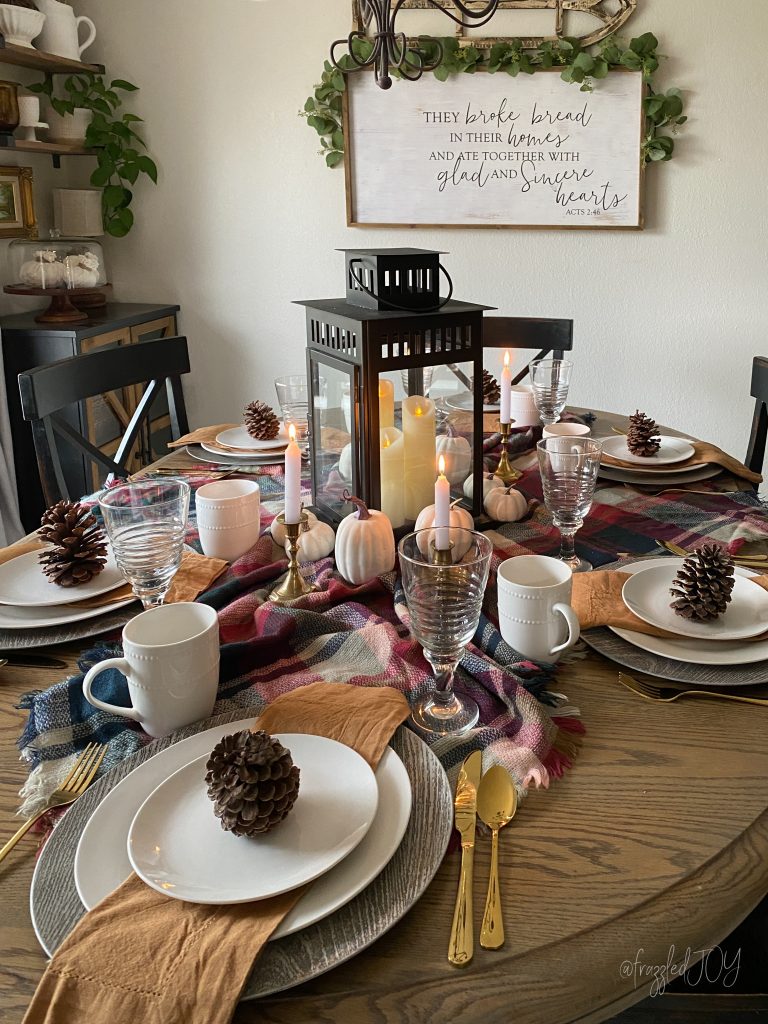 Like I said, my stash isn't large and it is something I have collected over several years. The key is to buy things that could be used for more than one occasion – like my white plates. I have a few things that are more holiday specific, but I only buy these when I find them on clearance – typically after the season or holiday. Then, think outside the box for other things – like using a scarf for example. Shop your house for centerpiece objects. These are easy ways to make table-setting fun and affordable.
Here are some tables of the past if you need more inspiration! (click on the picture to go to the post for more details)
Have fun decorating your table friends!