I'm feeling like shopping, especially online shopping, probably needs to happen a little earlier this year. So, I'm doing my best to pull together several gift guides for you that will hopefully make this process a little bit easier. Is there someone on your list that loves to hang out in the kitchen, but literally has everything? Well, you're in luck! I've rounded up several fun kitchen gadgets all affordable and all from Amazon!
Some affiliate links used for your convenience. If you purchase from these links frazzled JOY receives a small commission at no cost to you. Thanks for supporting what we do around here! See disclosures for more details.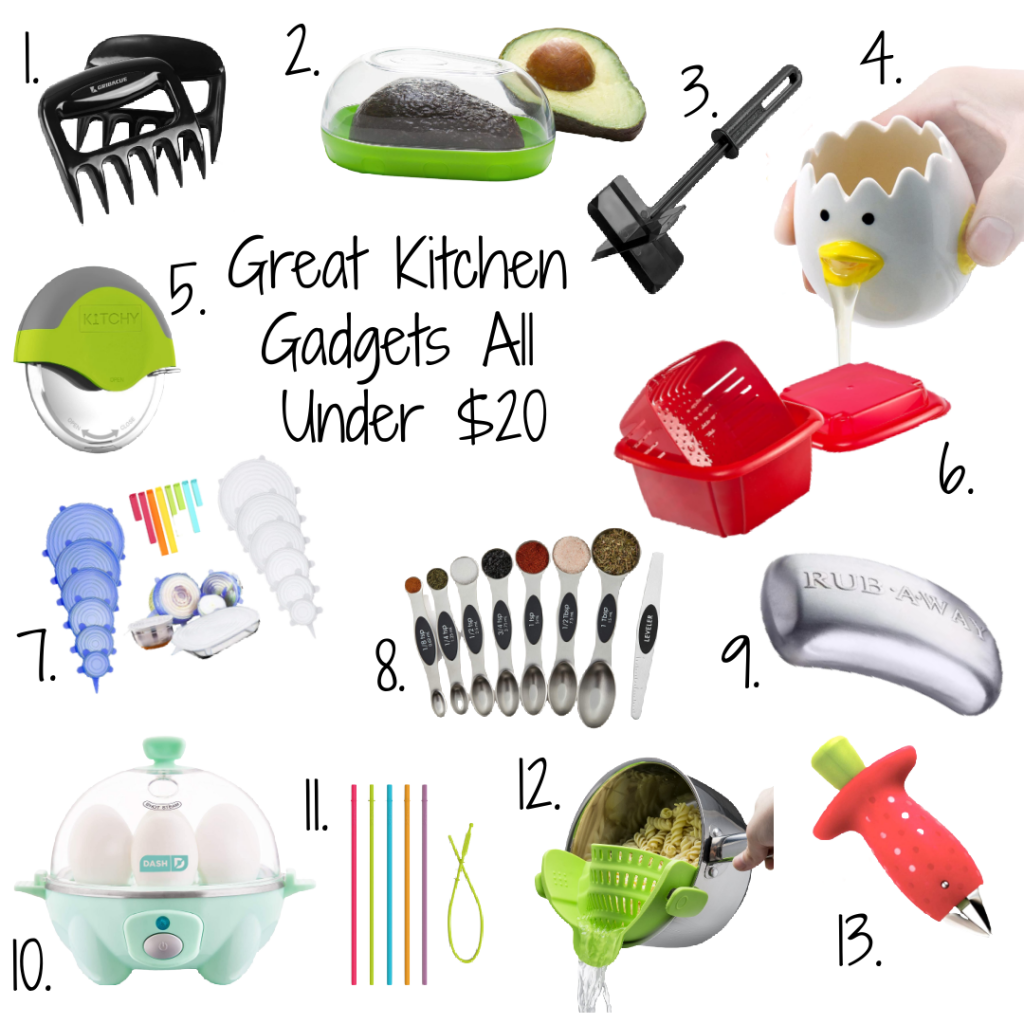 1. Meat Claws // 2. Avocado Keeper // 3. Meat Chopper
4. Egg Yolk Separator // 5. Pizza Cutter // 6. Berry Keeper
7. Silicone Stretch Lids // 8. Magnetic Measuring Spoons
9. Rub-Away Odor Absorber // 10. Rapid Egg Cooker
11. Silicone Straws // 12. Pot Strainer // 13. Strawberry Huller
Happy shopping my friends and I hope this was helpful! More to come soon!