WEEK FIVE!! It's time for another One Room Challenge progress update! It's funny that last week I said I felt like I was in a good place, because about a day later I started to panic. I kept thinking that what I had left to do wasn't going to take too long, but of course everything took a little more time than I thought it might. However, today I'm happy to again state that I'm feeling good about the progress!! If you need to catch up check out these posts.
Week One / Week Two / Week Three / Week Four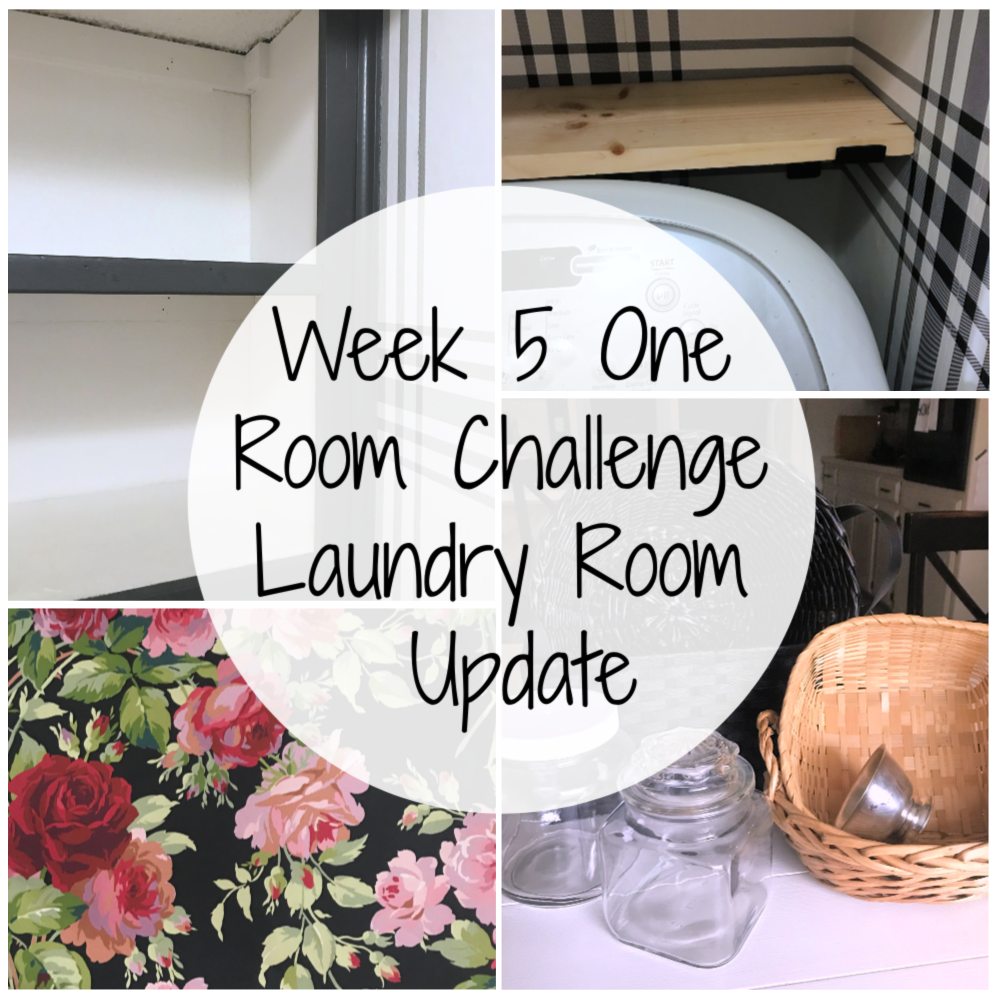 This week was all about getting the details together. I did a little bit of shopping and I'm excited to pull it all together!! Because I don't want to give too much away, I'm not going to show you the room today. I will show you the details that I bought.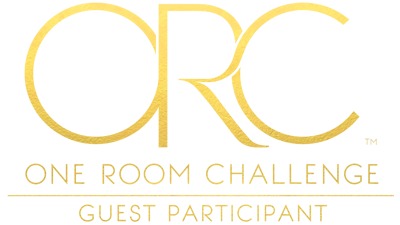 Storage and organization might be my favorite part of any room makeover. After a stop at At Home, and my favorite thrift store I have these.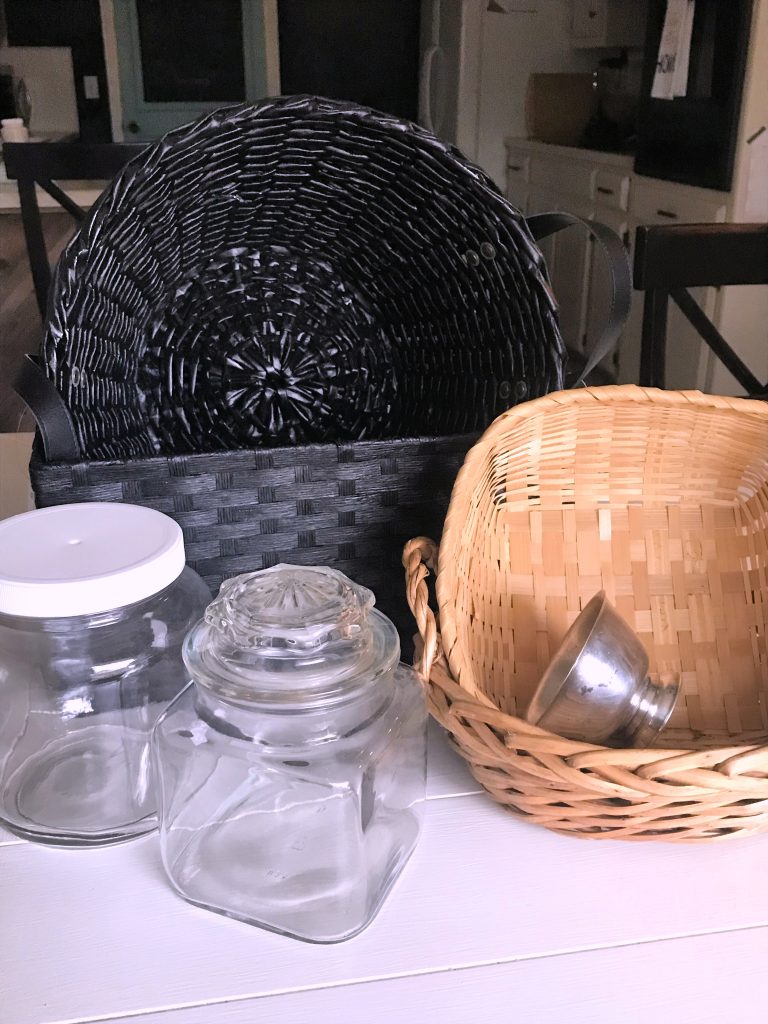 This beautiful floral scrapbook paper was a fabulous find that I can't wait to see it in it's place!!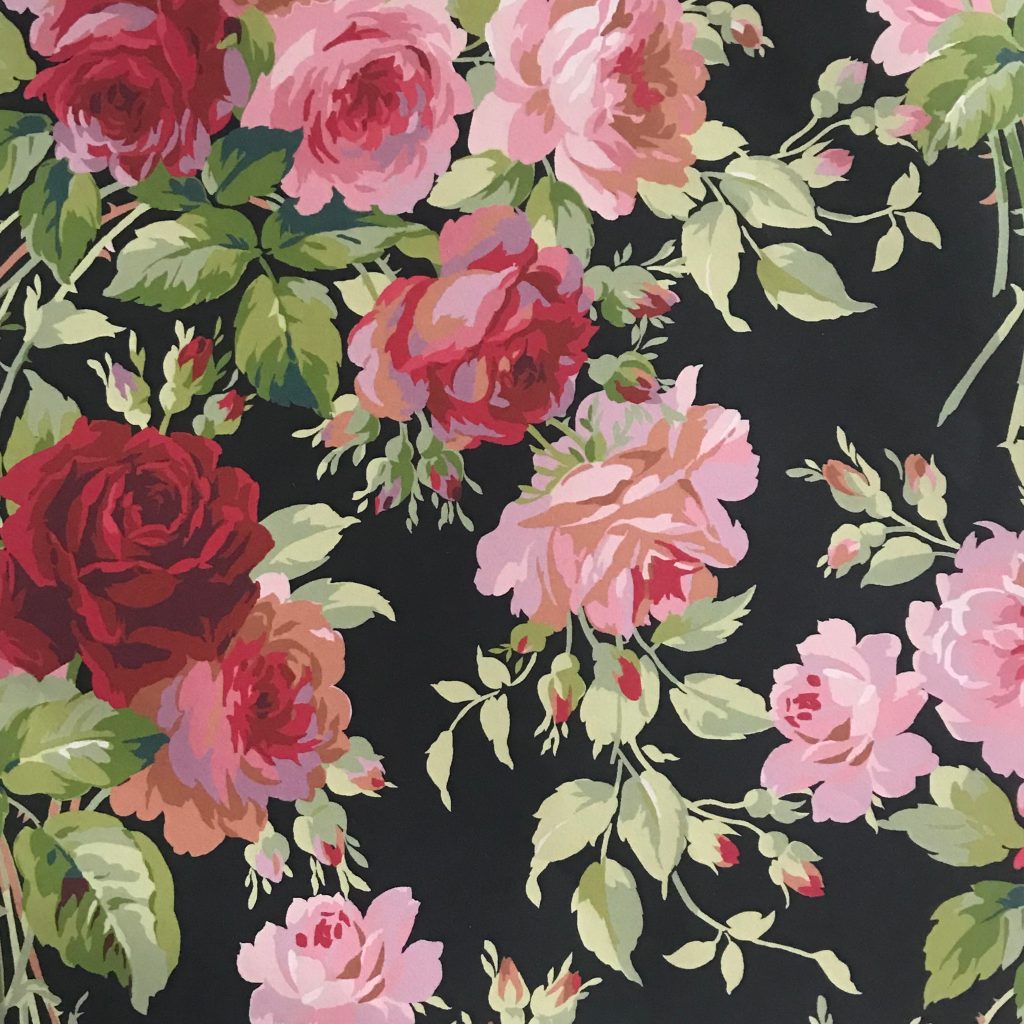 Some brackets from Hobby Lobby, and some wood to create a couple of shelves. Of course the wood will be stained, but you get the idea.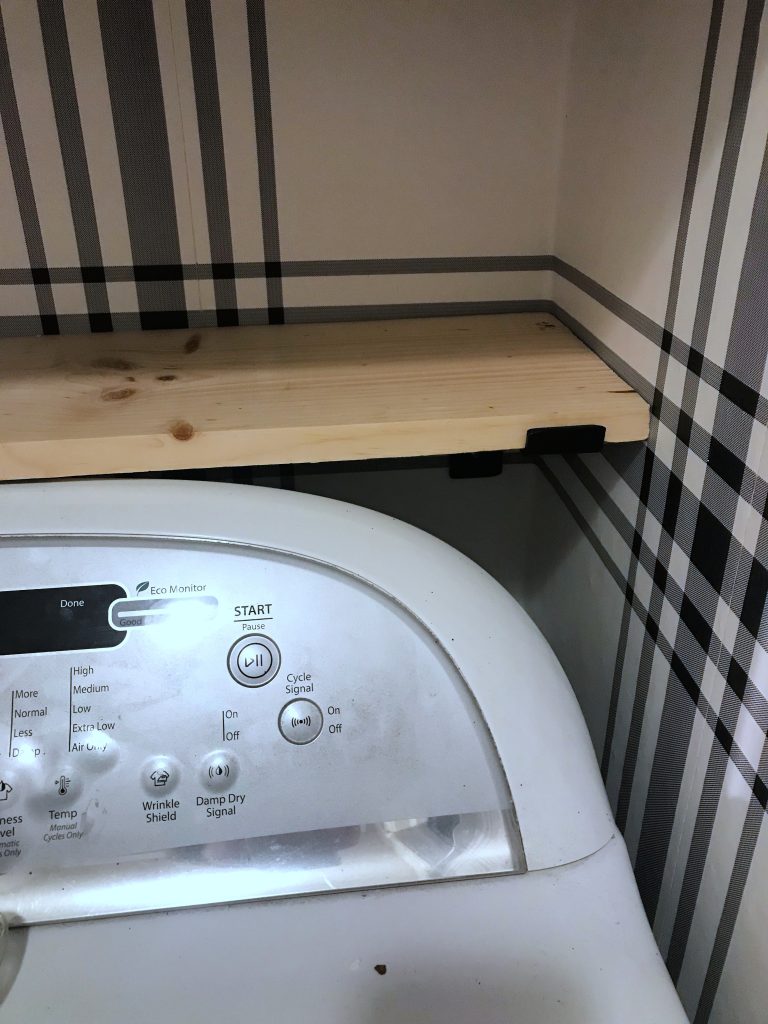 Oh and I also added a piece of trim wood between the shelves! It was just the right touch to make the shelves look less like open cabinets and more like built-in shelves.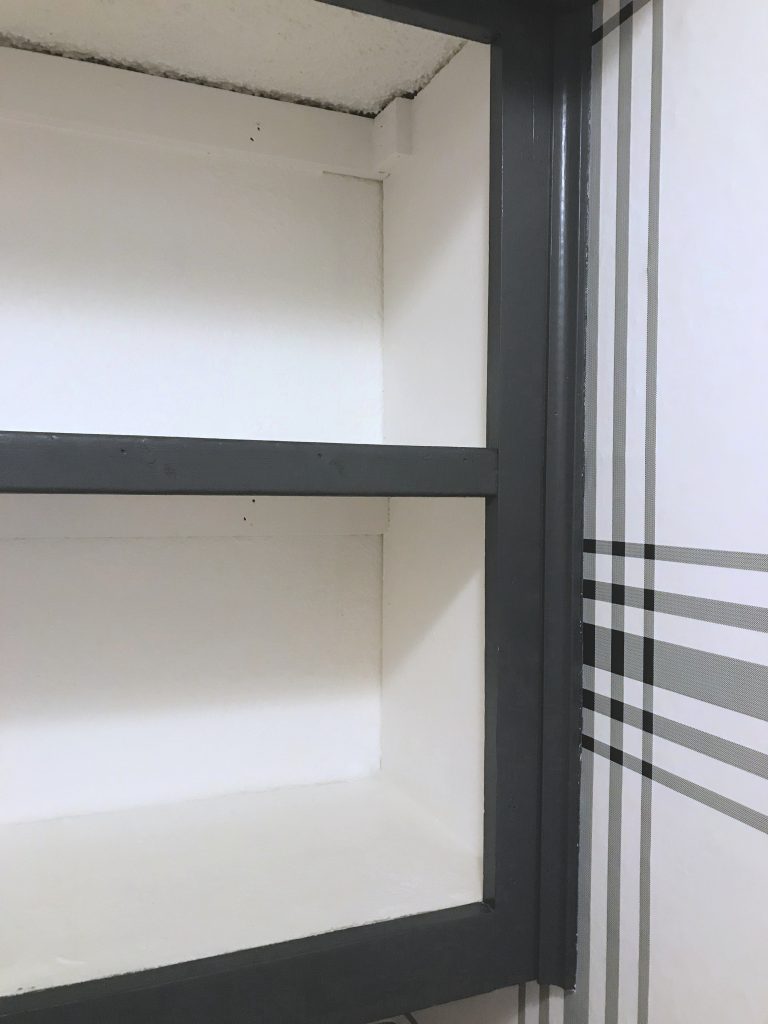 Here's the list of to-do's just to get an idea of where we are:
Paint cabinets
Install wallpaper
Add trim to door
Paint door
Build shelves
New rug
Add storage containers
Other decor
New light fixture – this is still questionable whether it will happen or not – the fixture isn't super old, just not exciting or fun
Add trim to cabinets
Ceiling treatment?? – I'm striking this one mostly because I don't want to do it – HA!
Technically all I have left to do is the rug – this is a DIY I've been slowly working on in the evenings during TV watching, styling it up and photographing it. The photographing has me a little concerned since there is absolutely NO natural light in this room. But then, that's what they made tripods for, am I right?? So excited to pull everything together and share with you next week!! Please make sure and stop by to see the progress that the designers and the other guest participants have made! So many great transformations taking place!! Thanks for following along!! See you back here next week!!