Week Three!!! ACK!!! This is always the point where I start to panic. 🙂 But, being that this is my 5th One Room Challenge, I know that despite the lack of progress, it will indeed all get done!! Or so I think….Ha!!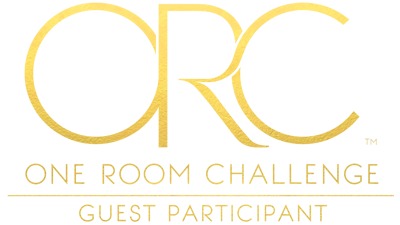 But, hey I got the painting done…mostly! As a refresher or in case this is your first time here…a before.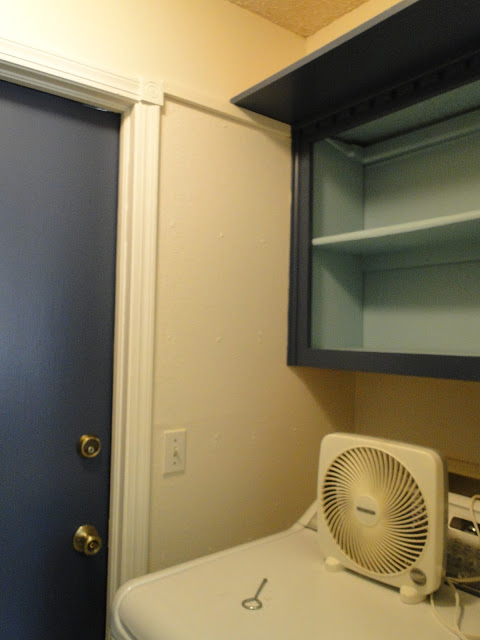 And now an in progress!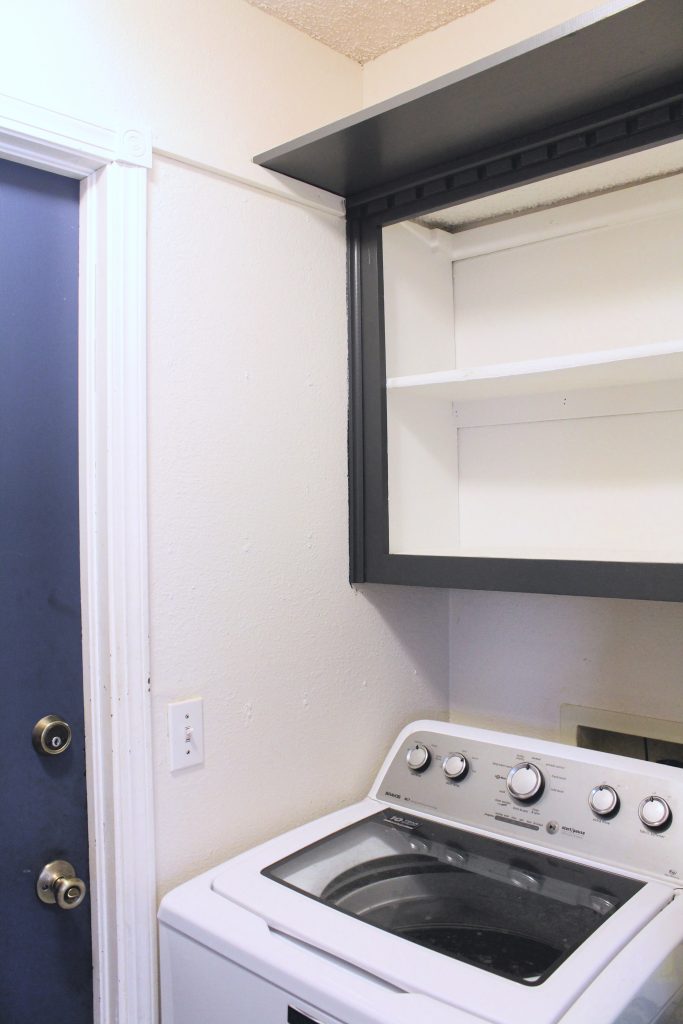 As you can see the insides of the cabinets are now white and the outsides are a lovely charcoal grey! And, I am in love. I can't wait to get the wall treatment done so I can see it all together because I think it's going to be awesome!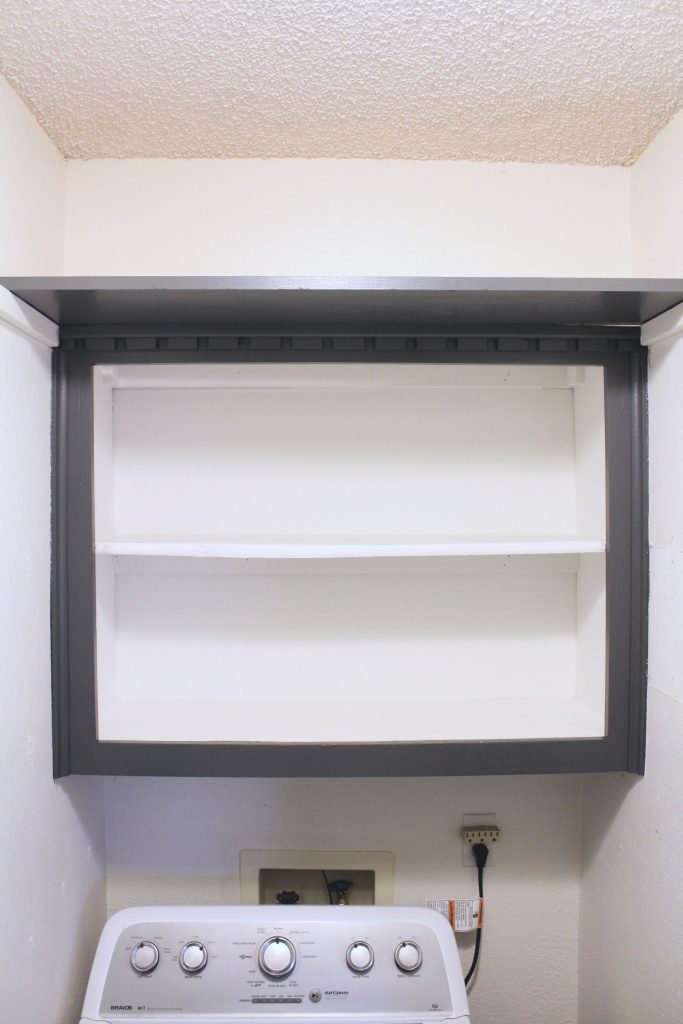 Some affiliate links used for your convenience. See disclosures for more details.
The insides of the cabinets are a "white" that I've used a lot in our home – Antique White by Glidden (don't let the beige look of the swatch fool you, it looks like marshmallow cream when you put it on the wall). And the outside of the cabinets are Peppercorn by Sherman Williams. I have been really wanting to find a place to use peppercorn and this seemed like a good as place as any!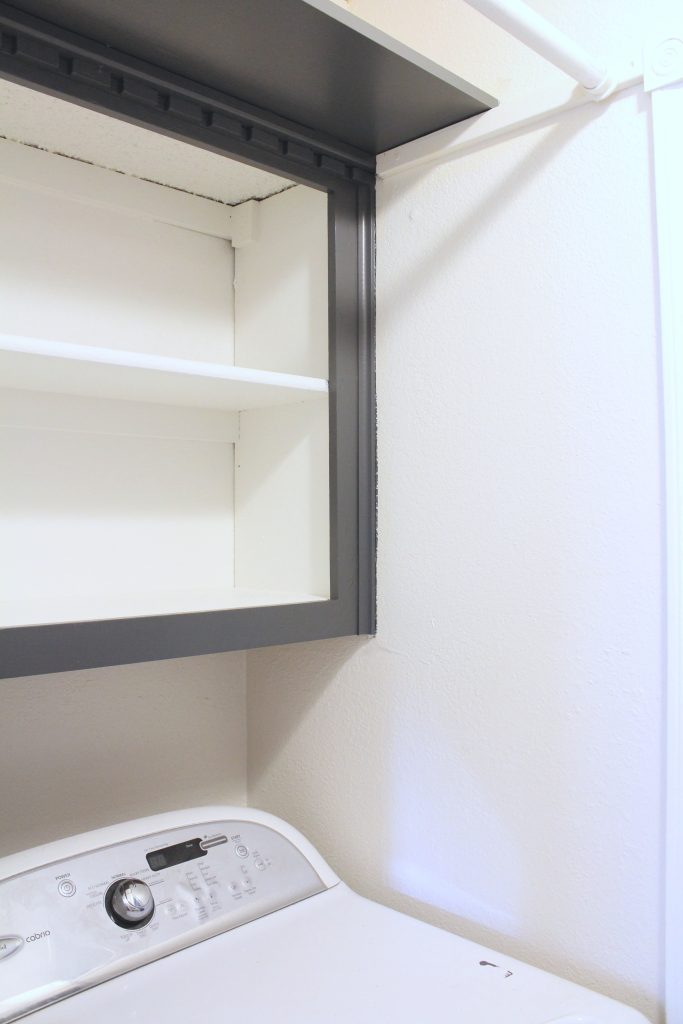 When Handy Paint Products reached out to me and asked if they could sponsor us for the One Room Challenge, I was pumped. I had seen their products and knew they would definitely make the project easier.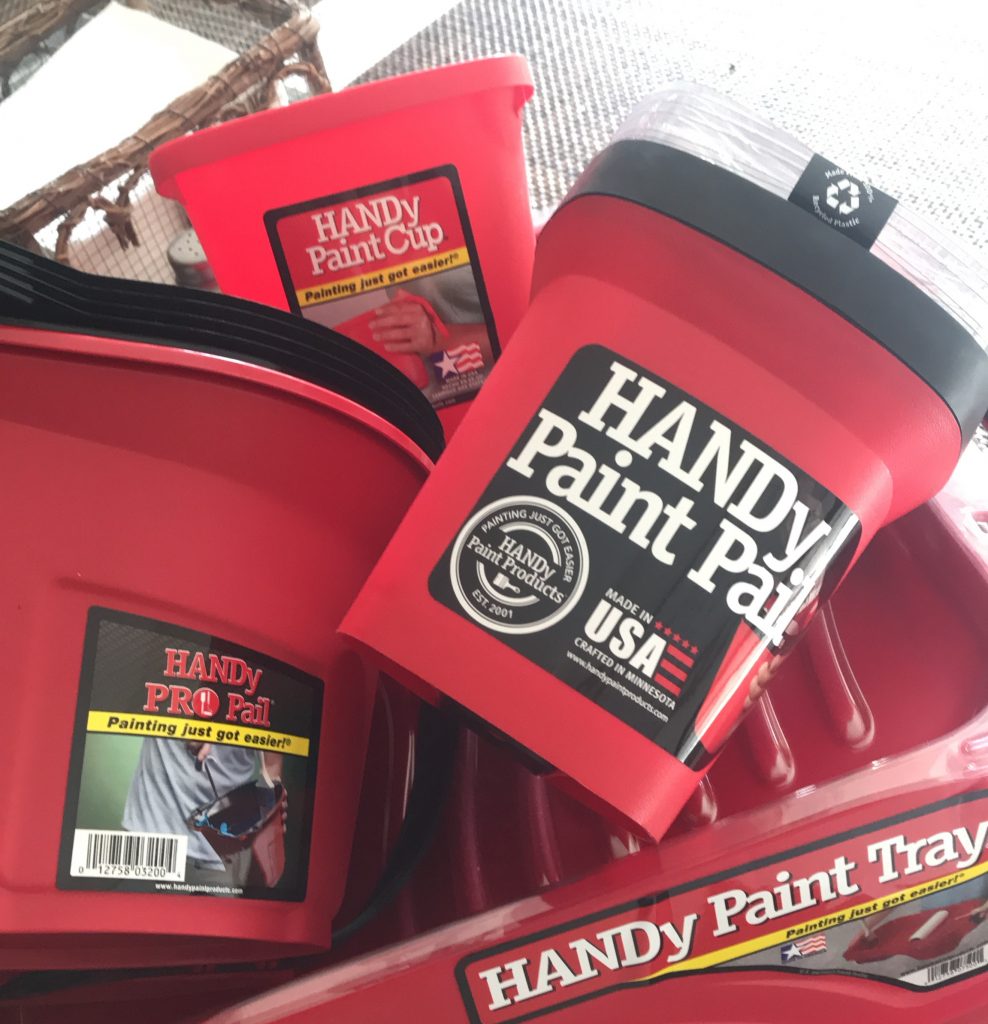 They sent me a package full of goodies, but I was immediately drawn to the Handy Paint Pail.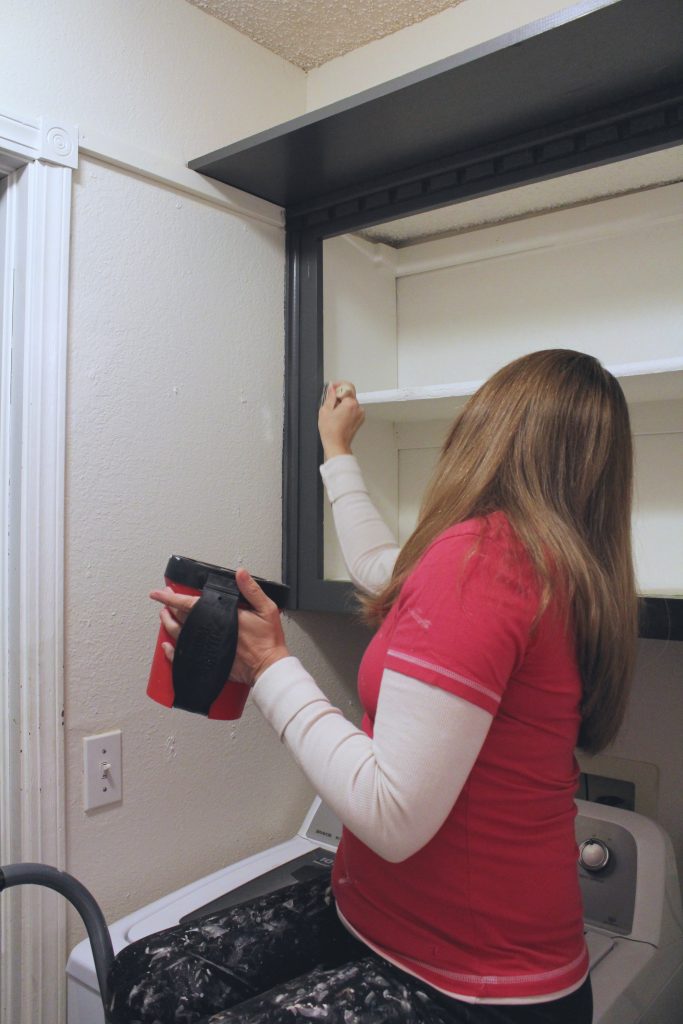 It's my new favorite toy! I love the handle on the back (which is adjustable by the way), and the magnetic paint brush holder is amazing!! (please tell me you own paint clothes like these  😆 )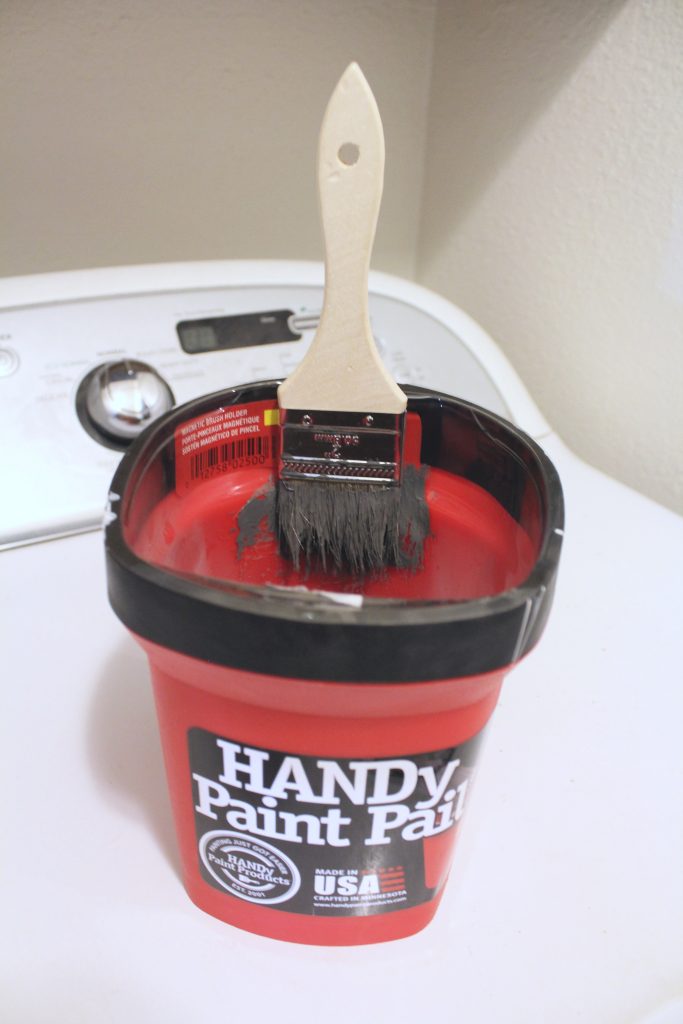 And, they also sell disposable liners, which makes for an even easier clean-up! Thank you again Handy Paint Products! Now that the cabinets are painted I ready to move onto the walls…and everything else. 🙂
Here is my list of to do's which of course I added to as I was working in the room this week. Does that happen to anyone else?? As I sit in a space I always think of other things that I might like to do.
Paint cabinets
Install wallpaper
Add trim to door
Paint door
Build shelves
New rug
Add storage containers
Other decor
New light fixture
Add trim to cabinets
Ceiling treatment??
AAANNNDDD there's the panic again when I only see one thing crossed off my list. LOL!! Again, confident, experienced ORC veteran right here! It's all good!!
Thanks again for following along!! If you need to catch up you can by following the links here.
Week One Kick Off / Week Two The Plan
And, as always, make sure you stop by and check out all the designers and other guest participants that are rocking this challenge!!
See ya back here next week when I will hopefully have more things crossed off my list! (except the kids are on Fall Break this weekend so ya…)