I LOVE coffee!! Do you?? Chances are even if you don't, you know someone who does! This gift guide is for the coffee lover in your life. There are lots of different coffee connoisseurs out there and this list has something for all of them!
Some affiliate links used for your convenience. If you purchase from these links frazzled JOY receives a small commission at no cost to you. Thanks for supporting what we do around here! See disclosures for more details.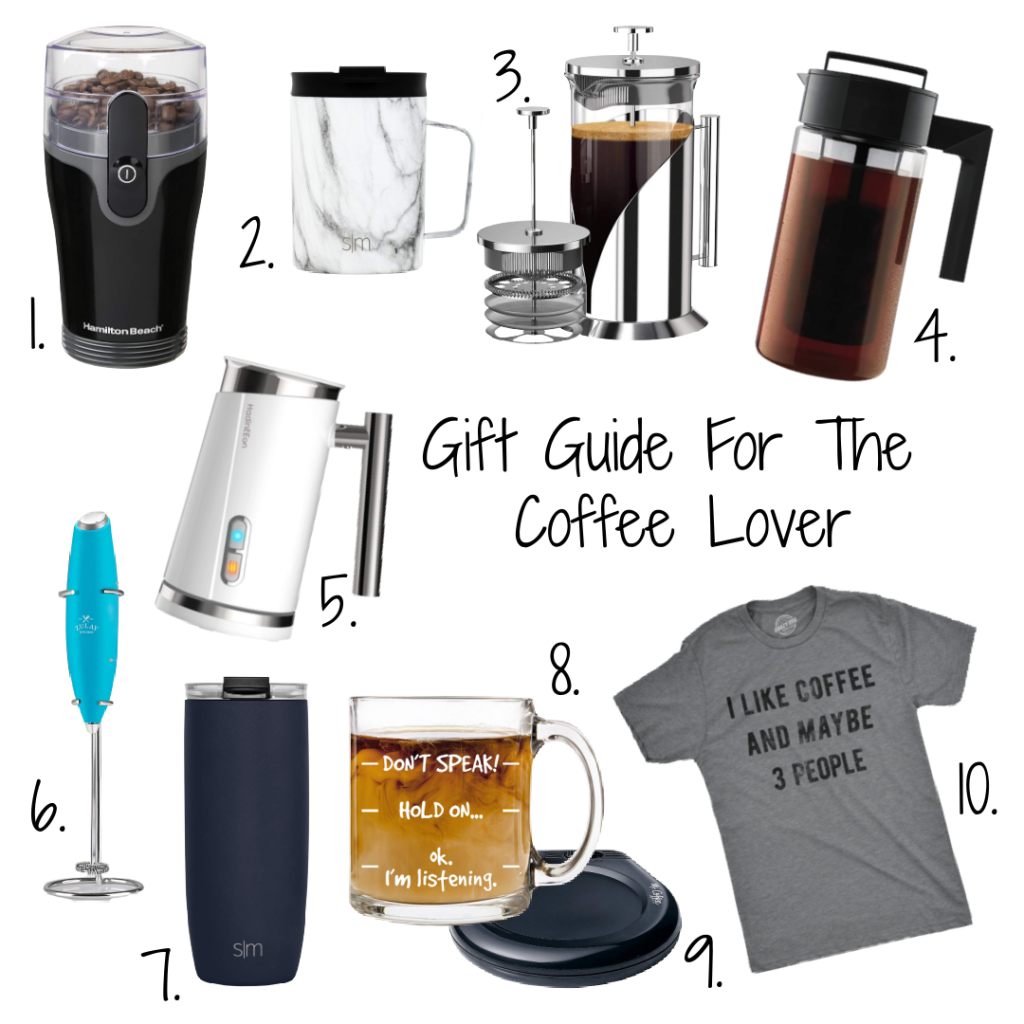 1. Coffee Bean Grinder // 2. Coffee Travel Mug // 3. French Press Coffee Maker
4. Cold Brew Coffee Maker // 5. Milk Frother // 6. Handheld Milk Frother
7. Coffee Travel Cup // 8. Funny Coffee Mug // 9. Coffee Cup Warmer
Happy shopping!!