Cozy gifts are always appropriate but even more so this year am I right?? I've rounded up some goodies that anyone on your list would love to receive! Bring on the cozy!!
Some affiliate links used for your convenience. If you purchase from these links frazzled JOY receives a small commission at no cost to you. Thanks for supporting what we do around here! See disclosures for more details.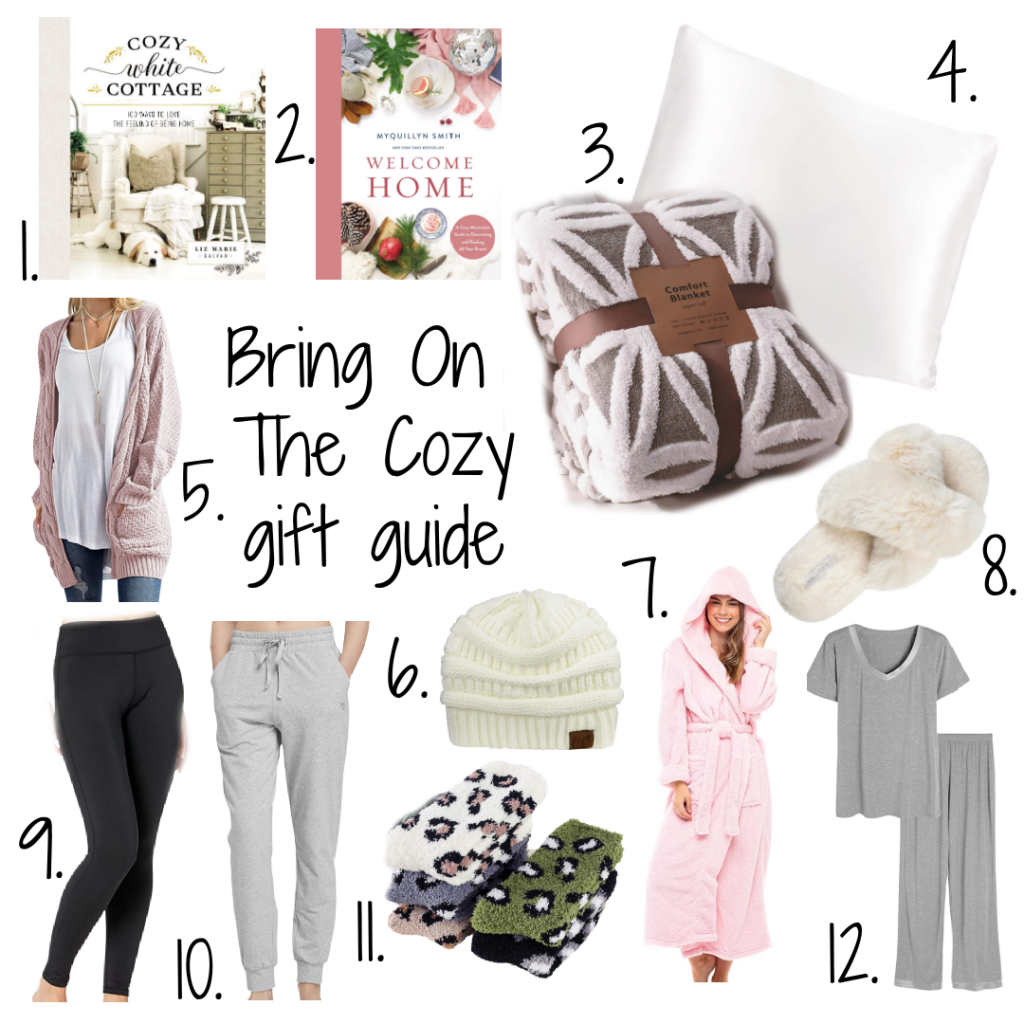 1. "Cozy White Cottage" by Liz Marie Galvan // 2. "Welcome Home" by Myquillyn Smith
3. Cozy Blanket // 4. Silk Pillowcase // 5. Cozy Cardigan // 6. CC Beanie
7. Cozy Hooded Robe // 8. Cozy Fuzzy Slippers // 9. Fleece Lined Leggings
10. Cozy Joggers // 11. Fuzzy Socks // 12. Cozy PJs
Just makes you want to cuddle up by the fire right?? AAAHHH that sounds wonderful! 🙂 The PJs are the softest I have ever owned and the fleece lined leggings saved me in NYC last winter. I got the leggings without the pockets (that's an option on the link I shared) and I can dress them up or dress them down. Merry Cozy Christmas!!