It's here, it's here, it's finally here!! I hope you are as excited as I am to see the final product! But, first I must thank Linda at Calling It Home for creating this wonderfully crazy challenge that we all so willingly dive headfirst into! Taking a space from idea to completion in six weeks is no easy task, but in the end it is always worth it!!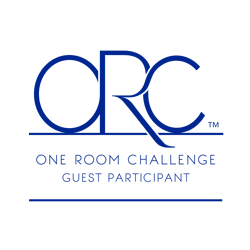 So, without further ado, our new and improved, and way more organized master closet!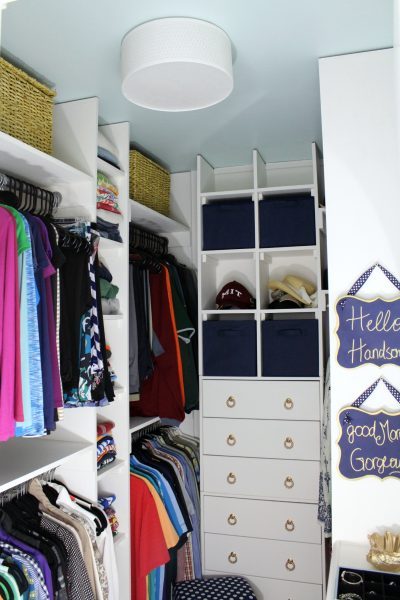 Just in case you might have forgotten what it looked like before, here's a reminder. (wow, even I didn't remember how dark it was in there – see more before shots here.)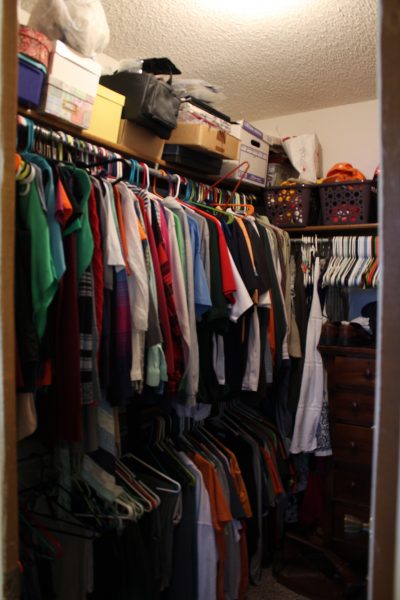 We were not working with a huge space – just 7 1/2 ft. X 5 ft. But, we used every square inch!! We, of course DIYed almost everything to save money. This also allowed us to make it custom without paying for custom – if you know what I mean. 😉 I also decided to paint everything – the walls and the built-ins in the same shade and sheen of white to help open up the space. I will be back Monday with a break down of costs and some more source details. Be looking for how-to's on certain projects over the next week or so…as I prepare for graduation – ha! Okay here comes the picture overload!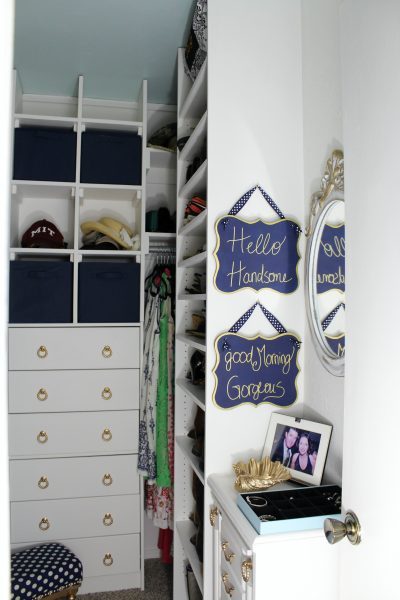 The shoe shelves, seriously I could stare at them for days. We don't have a ton of shoes but they were all over the closet. It's so much easier to find what we need now!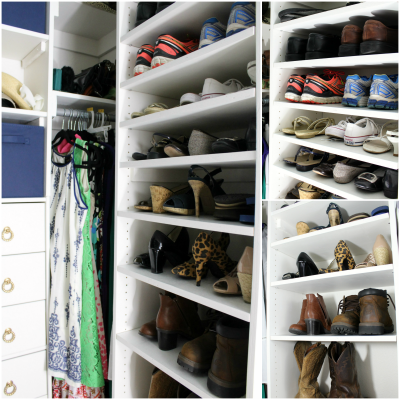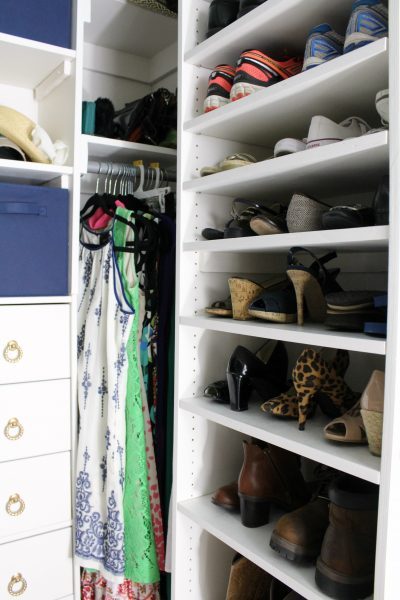 My jewelry box has been renewed and now has a happy place all it's own.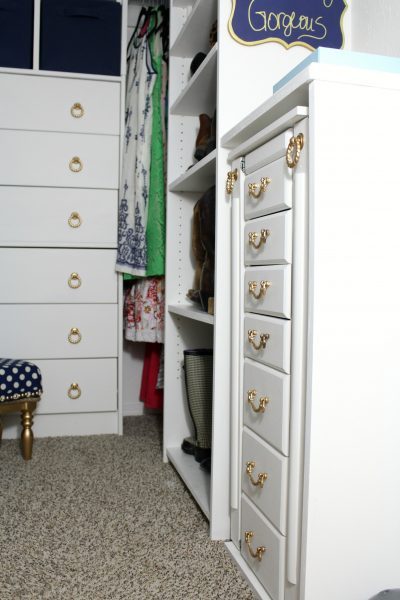 With lovely storage and sentiments above. 😀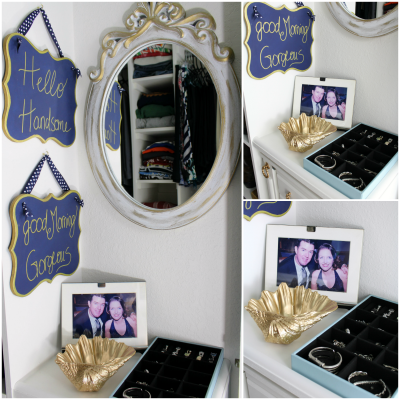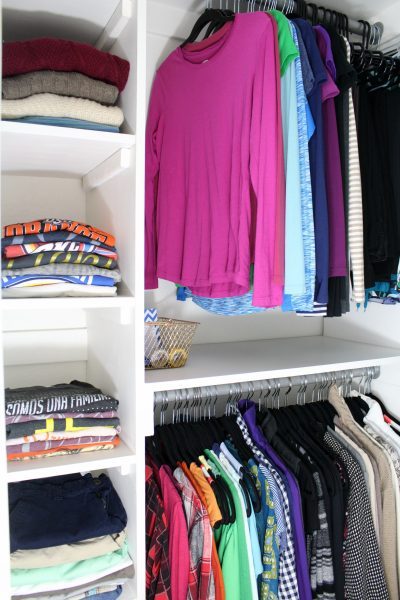 Some affiliate links used for your convenience. See disclosures for more details.
If you are working with a small closet I would highly recommend these slimmer hangers. I used a combination of velvet coated and plastic.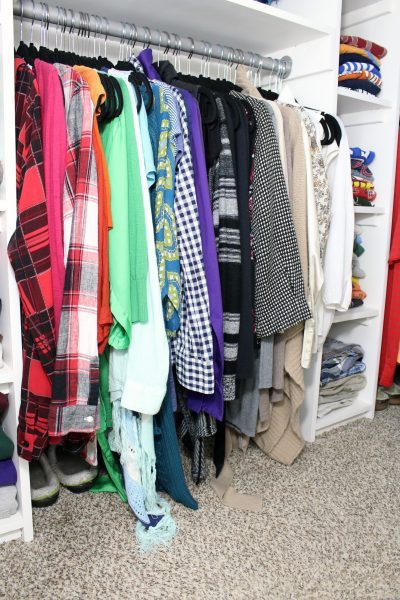 Inspired by the movie "War Room" hubby and I decided to add a little prayer corner to the closet, complete with all the tools you need to add requests and answers to the wall.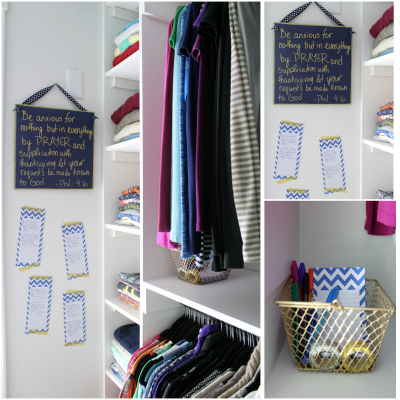 This light from IKEA was just the right addition at just the right price. Oh, and I almost forgot, the ceiling was scraped and painted with Sherwin Williams Tidewater (since everything else was white 🙂 )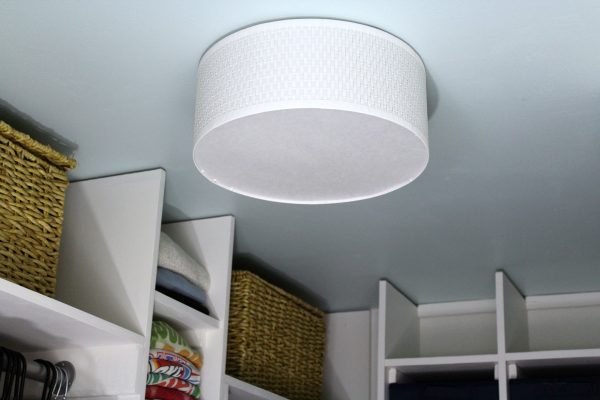 Just about anything that would stand still got painted white or gold!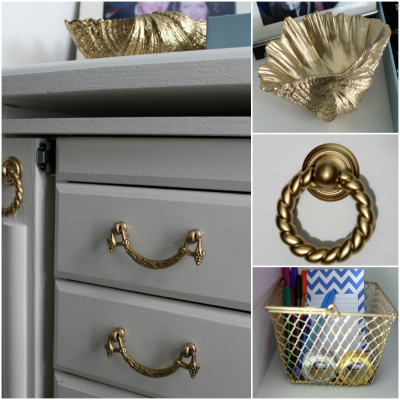 And of course everyone needs a cute stool in their closet right?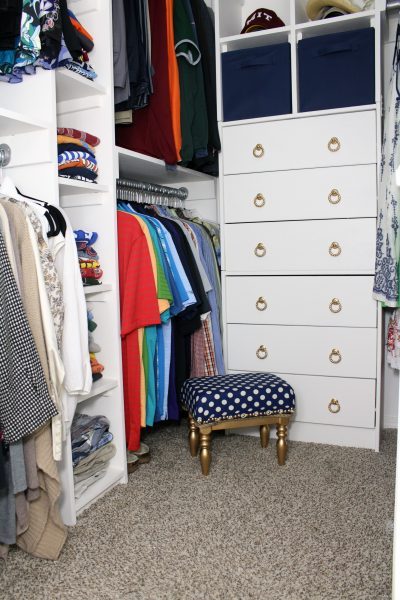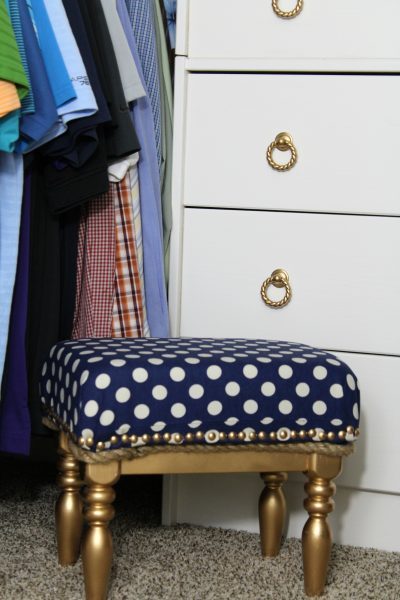 Our kids rolled their eyes at our signs, but you know what, the older I get, the more encouragement I appreciate! 😉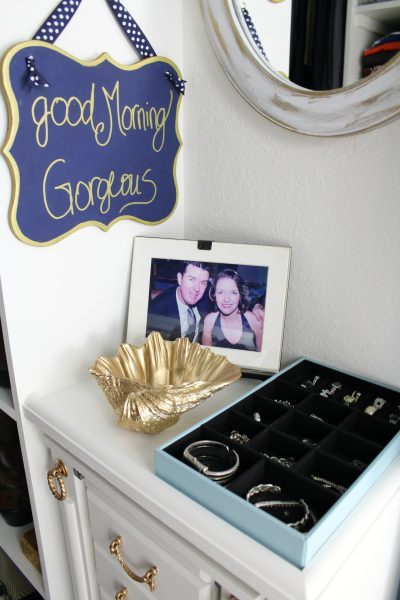 If you are here for the first time you might want to check out the previous weeks of the ORC.
week 1 / week 2 / week 3 / week 4 / week 5 / Details
Also, be sure to check out all the other guest participants – there is some amazing inspiration out there. I spent some time yesterday checking out all the featured designer reveals and there are some really awesome room reveals to be seen! Thanks again for following along on this wonderful challenge! Now, I'm off to plan for graduation!!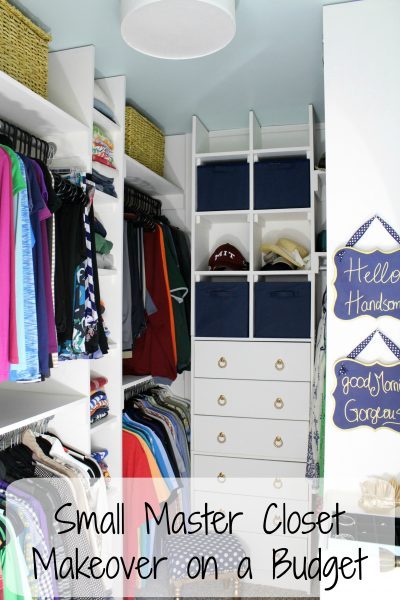 Here are a couple of my other ORC spaces if you are looking for more inspiration ;-).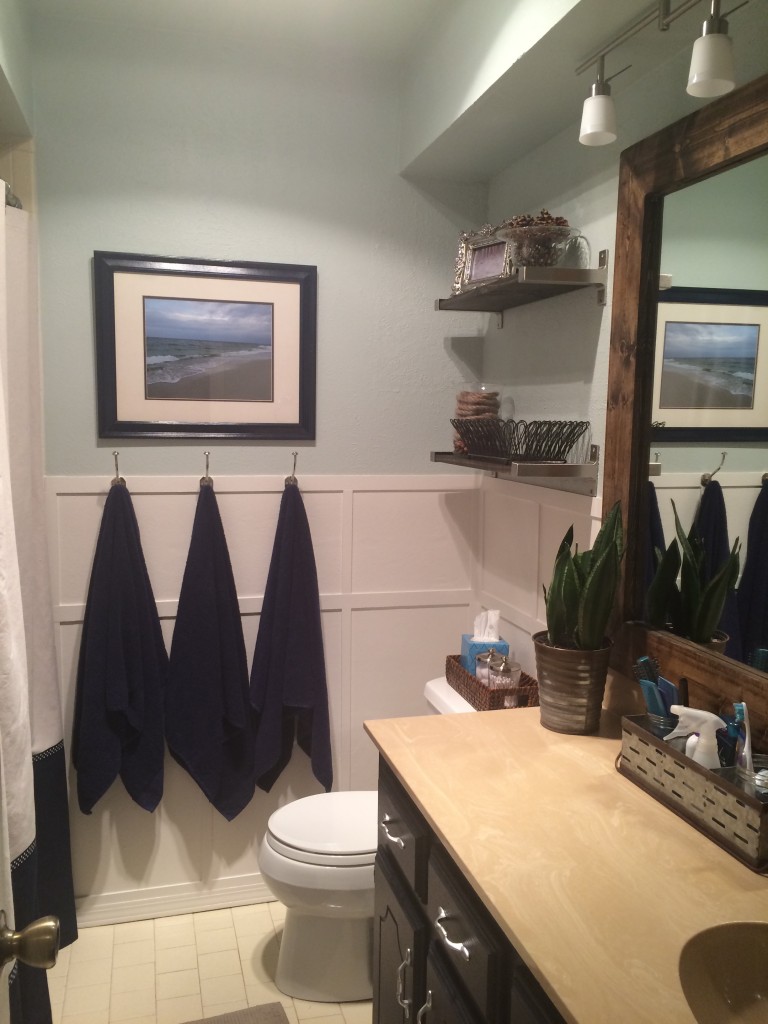 Bathroom Makeover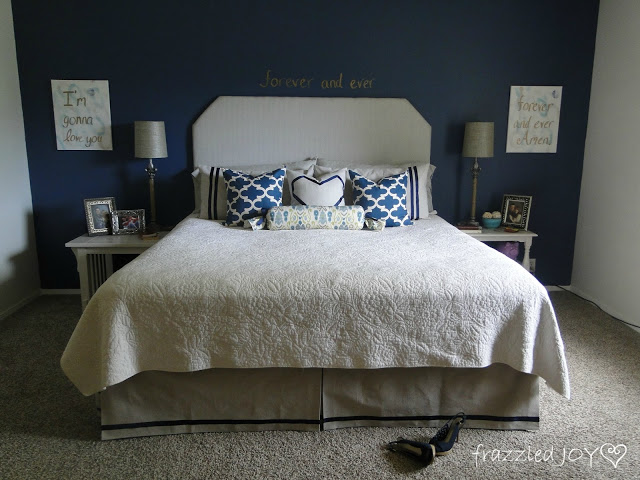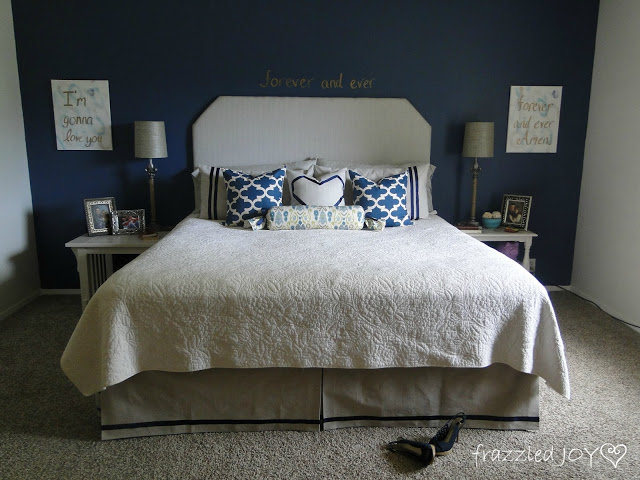 Master Bedroom


Linking up with Best DIY Project Contest / Share Your Best of 2016 at TDC / TDC July Before & After Party / The Inspiration Gallery / The Creative Gallery / Inspire Me Monday / Show and Tell Link Party / Tutorials & Tips Link Party / Wow Us Wednesdays / Create It Thursday / May Pretty Project Party