I have one more project from our graduation party that I'm going to share today. I made this fun photo board to celebrate my girl through the years. 😥 Isn't she cute! 😉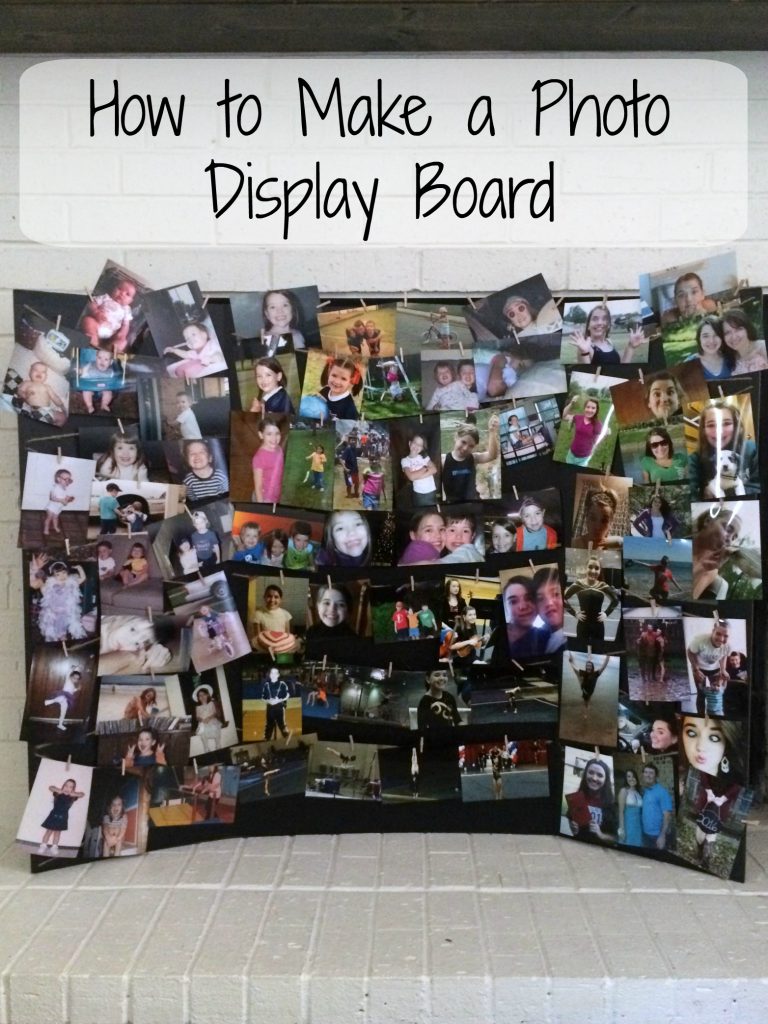 I was in a bit of a time crunch and really didn't want to spend hours cropping and attaching photos as I did for my son's senior baseball banquet. So, I decided to make a clothesline-type board using jute (my favorite crafting material) and some mini clothespins.
I started with a black tri-fold project board. Using a small phillips screw driver I poked holes somewhat randomly down the sides of the board and along the folds on each side as well. Two holes at each spot one above the other except for the top and bottom. Then I threaded a long piece of jute through the holes to create the clothesline look.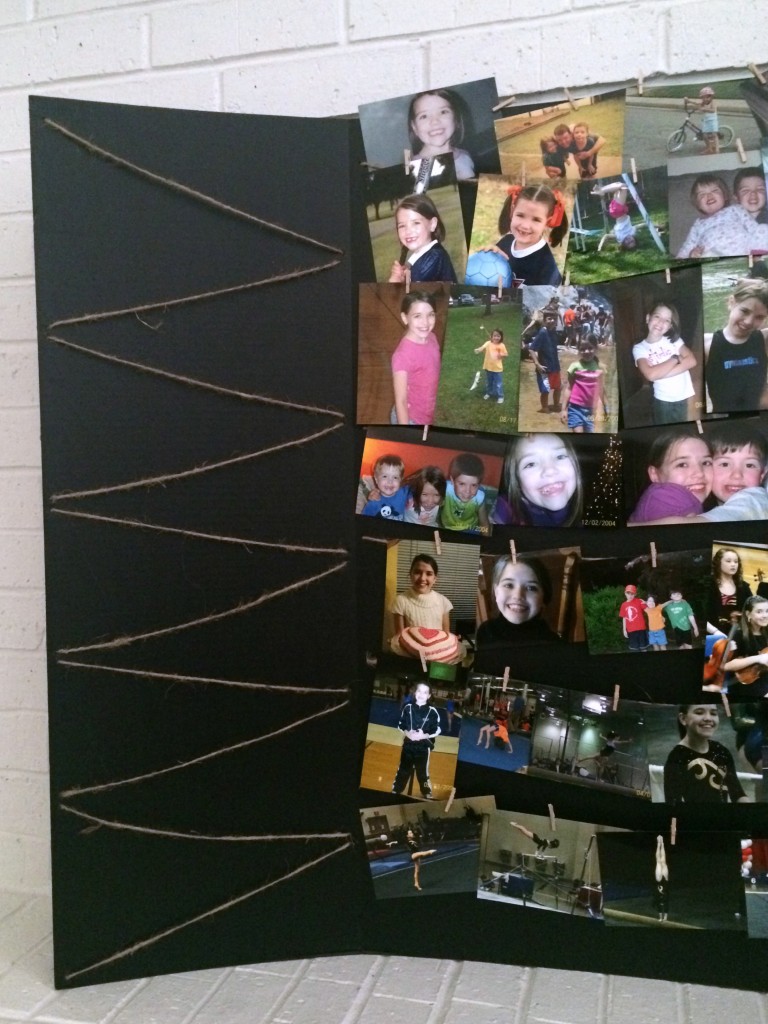 Here is what the back looks like. You can see how I threaded the jute in and out to get the look I wanted and then tied off the ends. I continued this for the whole board and then added the pictures.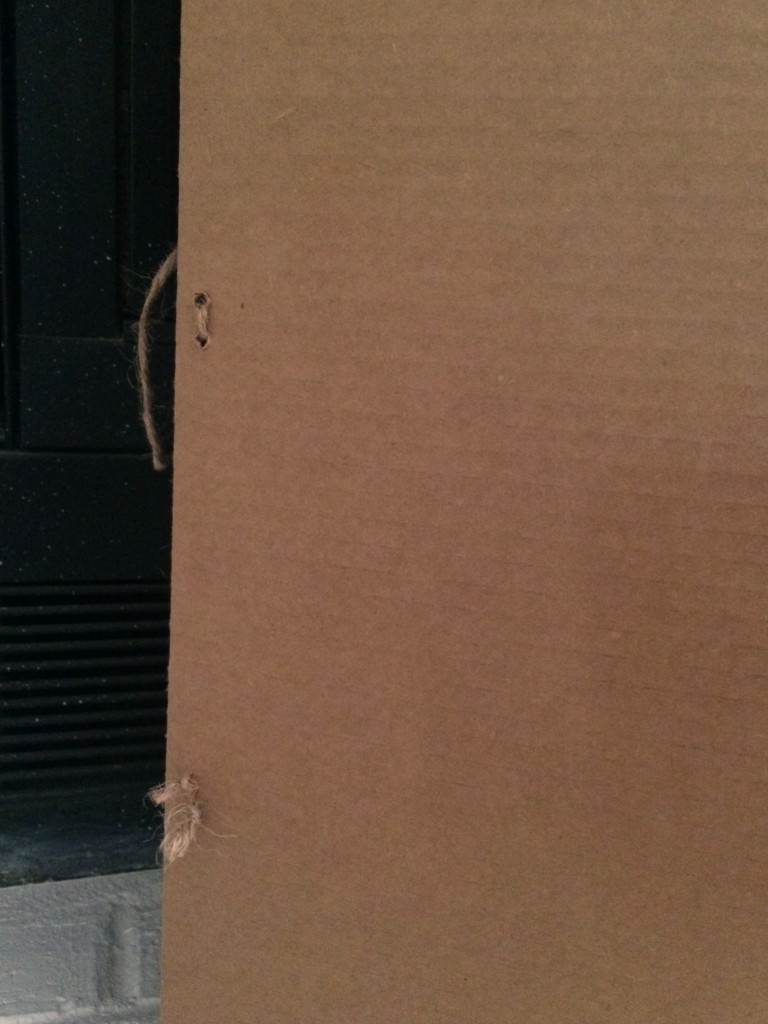 Of course I printed and collected WAY more pictures than I had room for, but I think I chose a good representation of her growing up! (I even clipped a few pics to the top and the sides to fill in space.) Everyone loved looking over the pics!!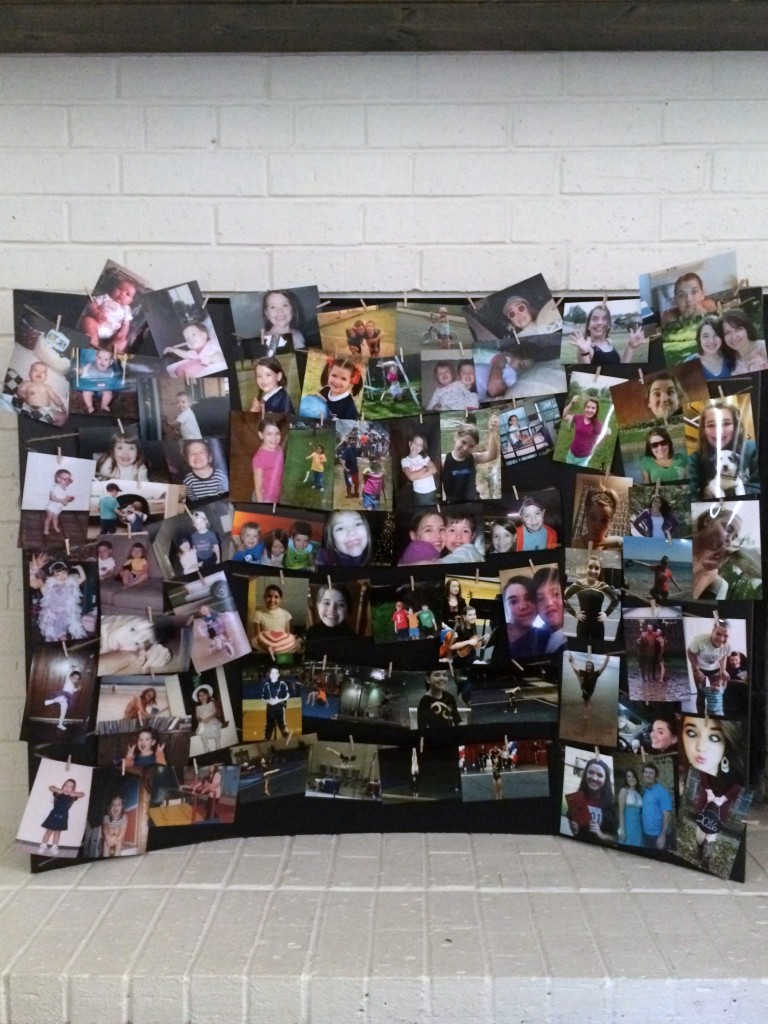 If this look is a little too crazy for you, you could take the time to crop the pictures and glue them to the board in a neater fashion like I did for my son.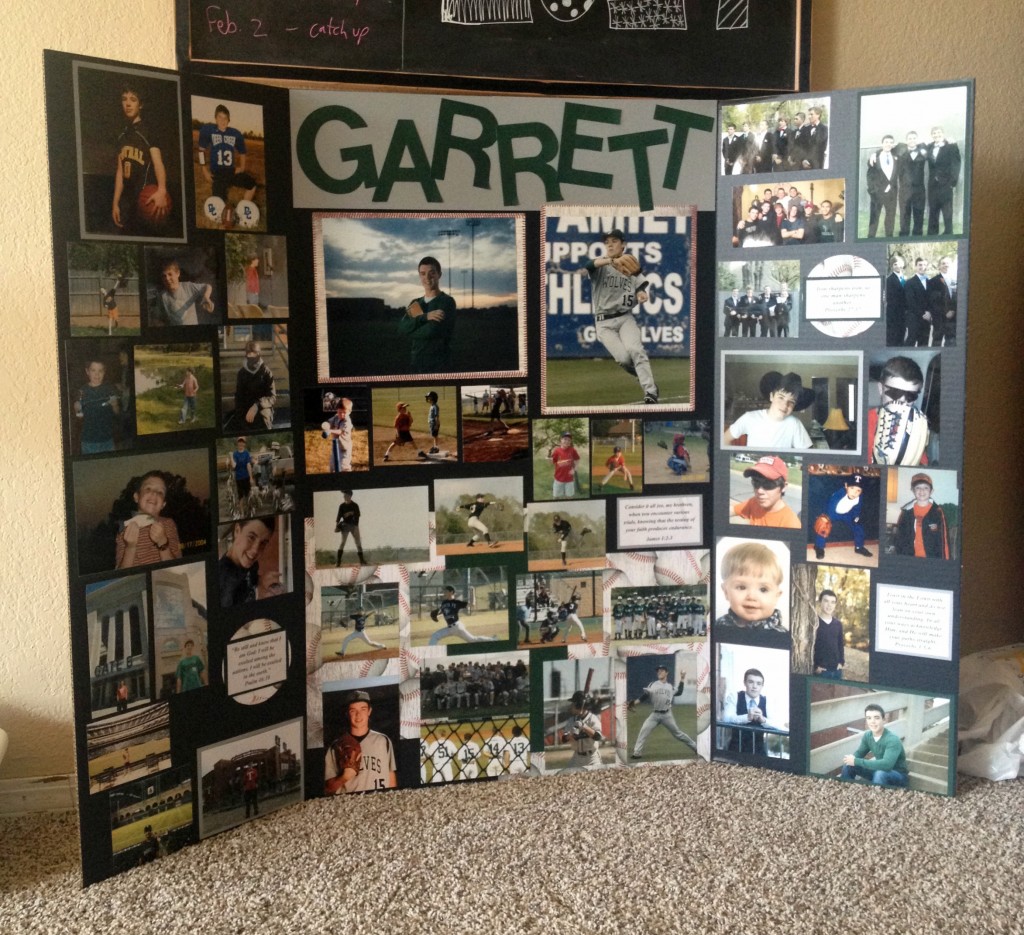 However, with this method you don't get to display as many photos. I had to do this board months before graduation for his senior baseball banquet so I had a lot more time. Ha! No favorites here! 😉
I think this would be great for lots of celebrations, not just graduation. A 50th wedding anniversary party, a birthday party, retirement party, engagement party, wedding shower, the options are endless!


Linking up with The Creative Circle / Create It Thursday / Inspire Me Monday / Show and Tell Link Party / Work It Wednesday / Wow Us Wednesdays