If you follow me on Instagram, then you saw we made it. We made it to graduation and we made it through the party. Our home was full of love and laughter of family and friends and it was a wonderful day!
As I was scheming to make this day awesome for my girl, I was thinking of the things I did for my son, and what I wanted to duplicate and what I might do differently.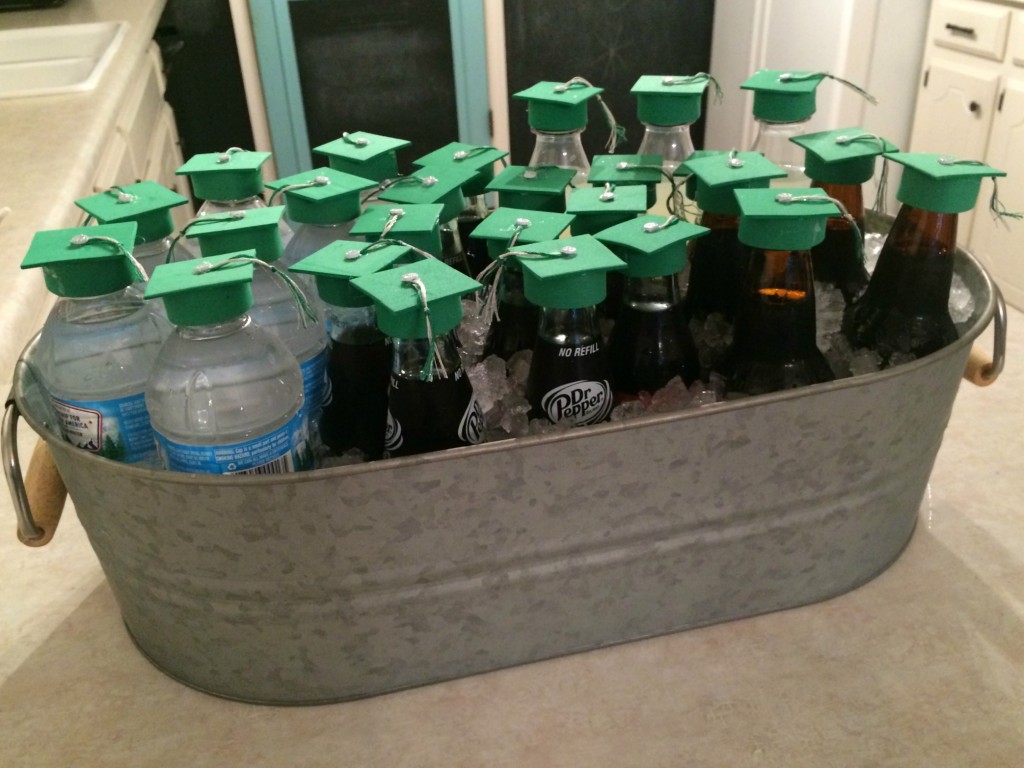 The cute foam grad caps made a return appearance, this time in green, with a little sparkle added to the top.  😉  (I used this tutorial to put these together.)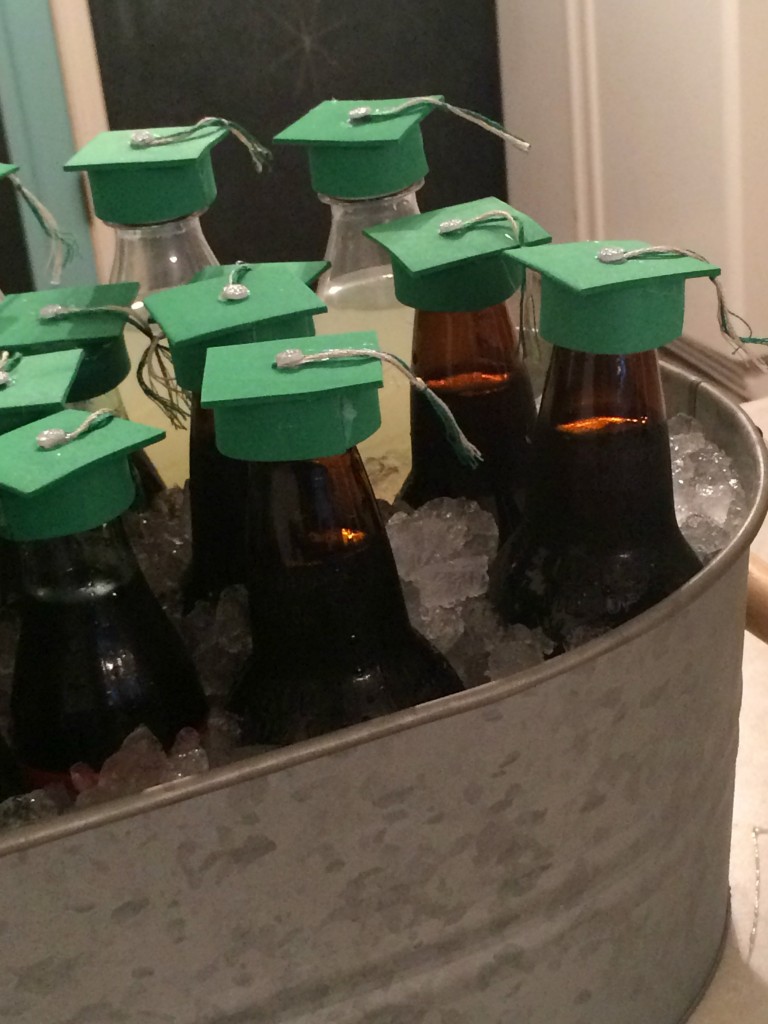 The centerpieces were very similar to last time. I went with mason jars this time instead of the black pots and some circle signs rather than the pennants. A few adorable pics of my daughter scattered around the jars complete the look.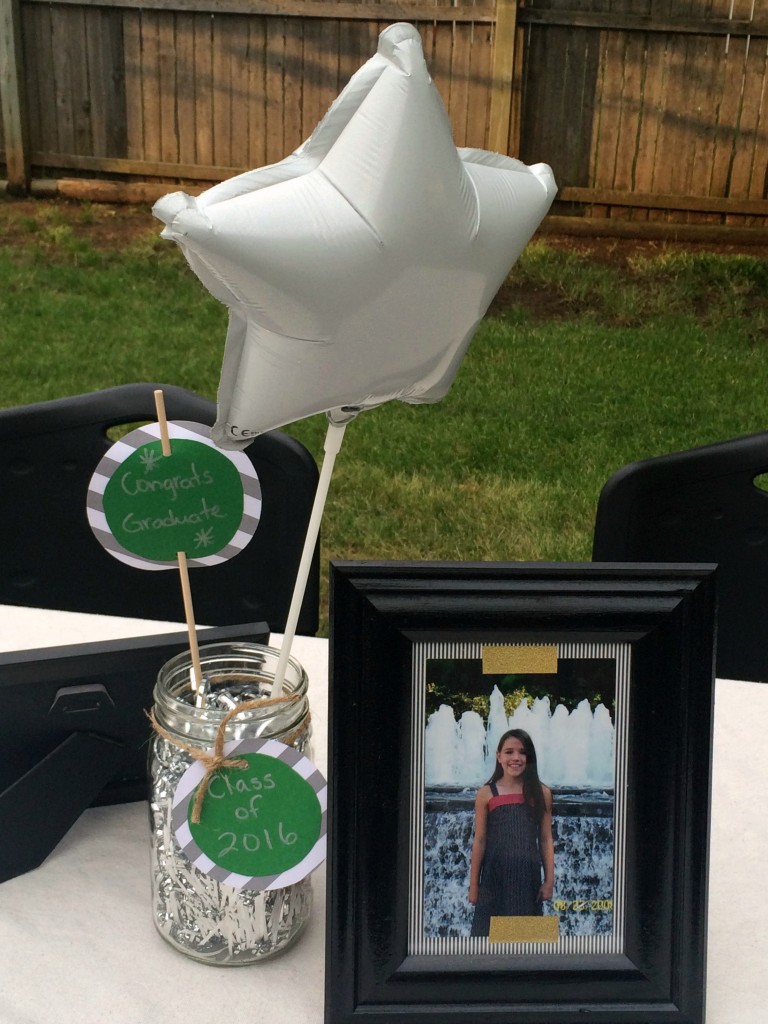 I added some simple tissue paper poofs in her school colors, along with these super cute number balloons.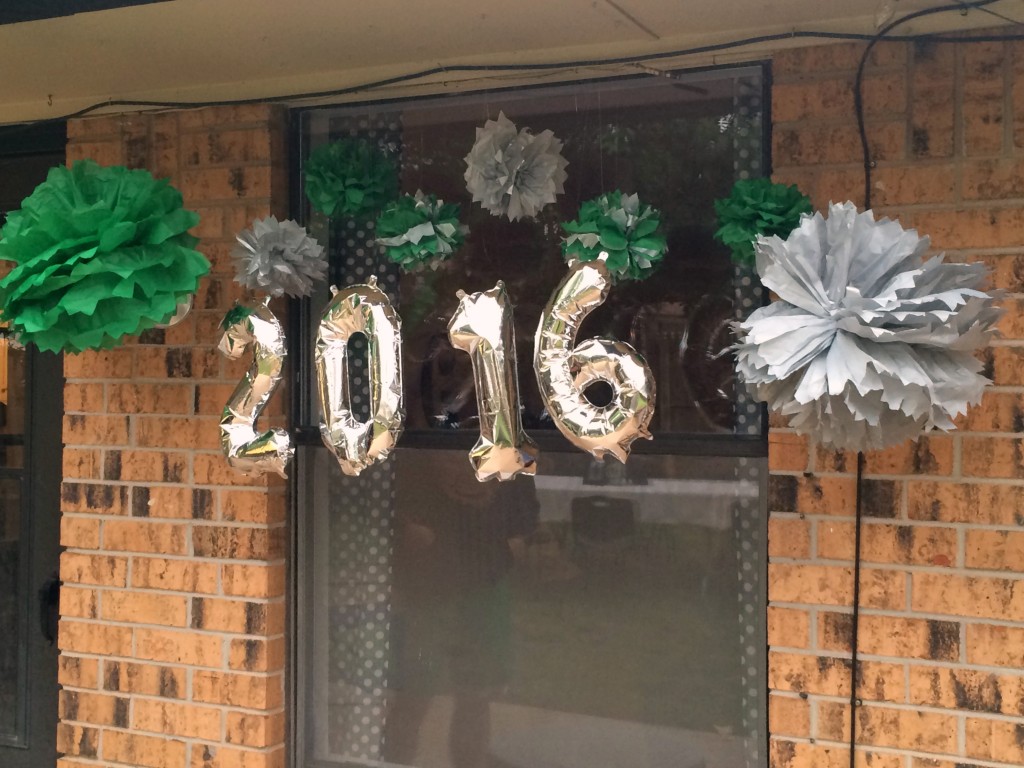 The food tables got a little love with more mason jars, pics, and this cute printable. Along with silverware wrapped in napkins and tied with ribbon to look like diplomas.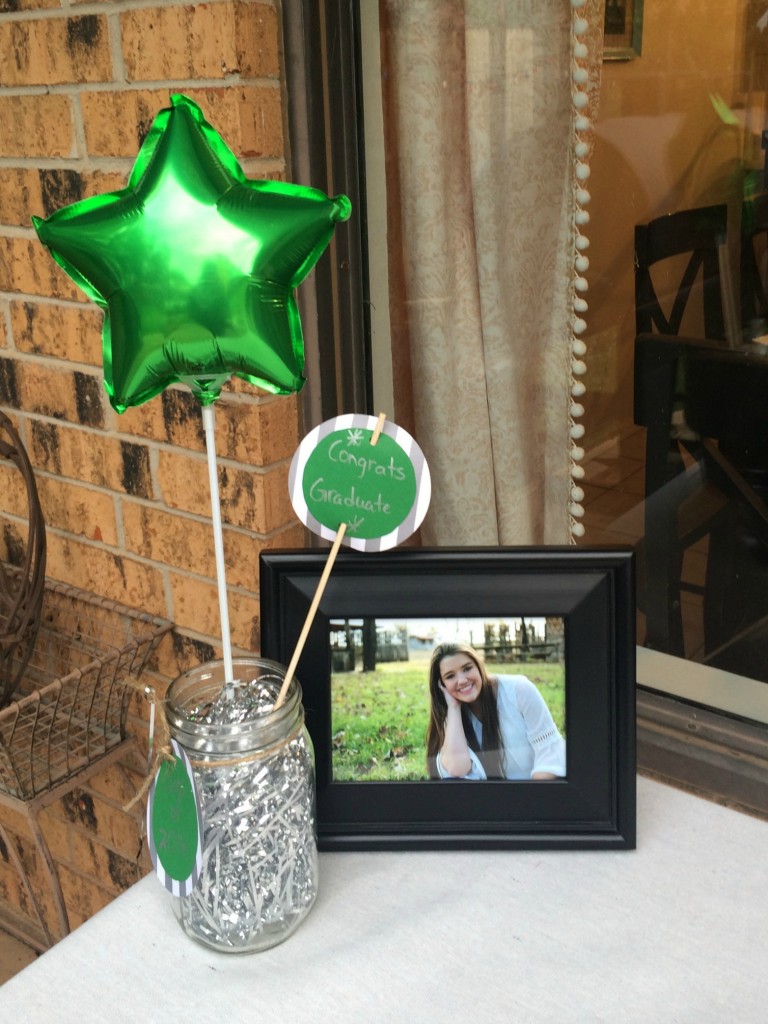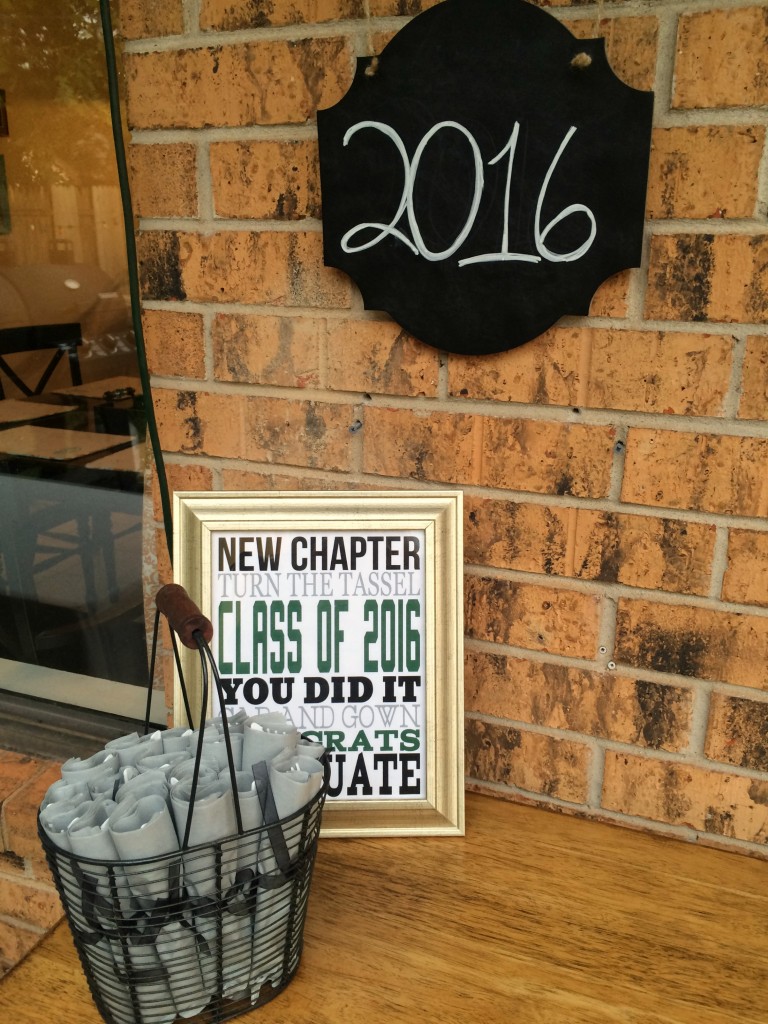 Inside we had some cupcakes (store bought yes) with some cute DIY cupcake flags and stars. The flags were made with two different scrapbook papers, and the stars were made from sparkle foam. Super simple – tutorial to come soon.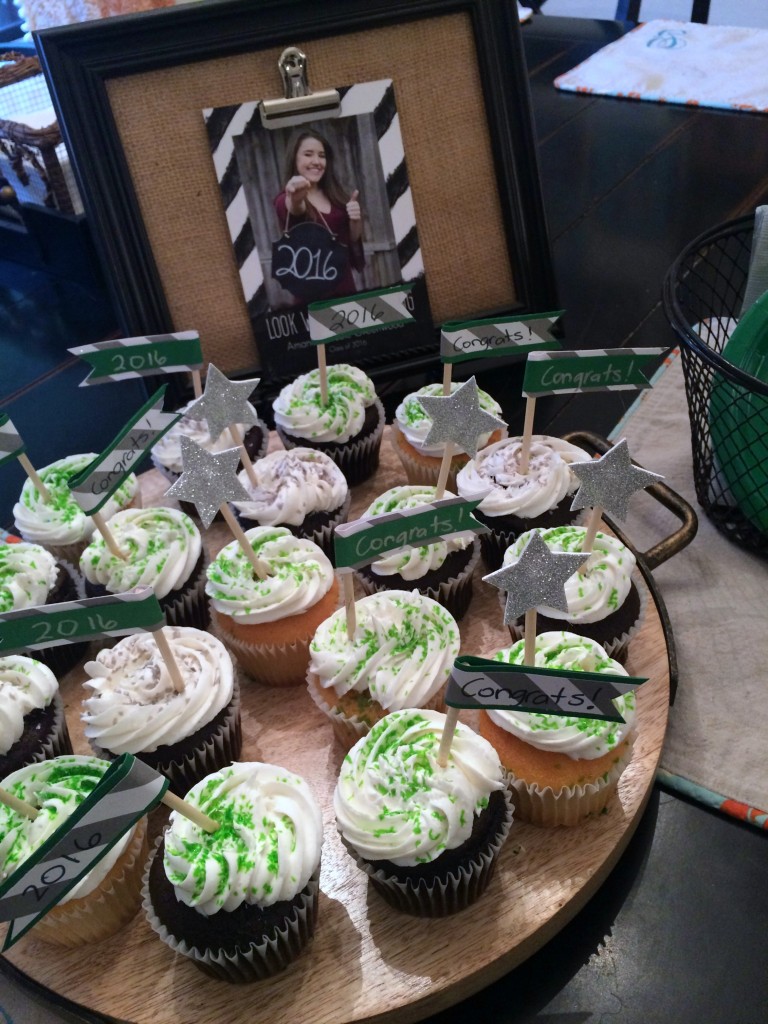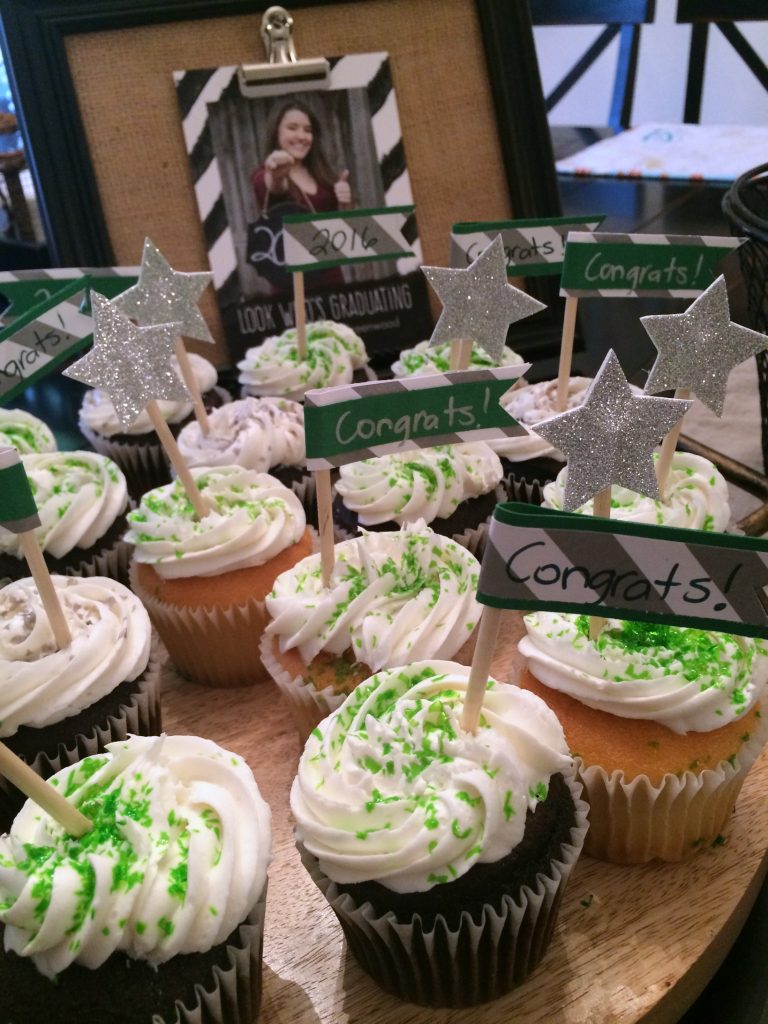 Our menu was super simple – pulled pork, pasta salad, fruit salad, cupcakes, and chocolates dipped strawberries (her favorite) – all made ahead of time and ready to pull out when we returned from the ceremony! We made sure to have a few yard games out to give people something to do when lunch was over! Everyone had fun visiting and playing!
It was a great day! My girl had so much fun being celebrated!! Love my family so!!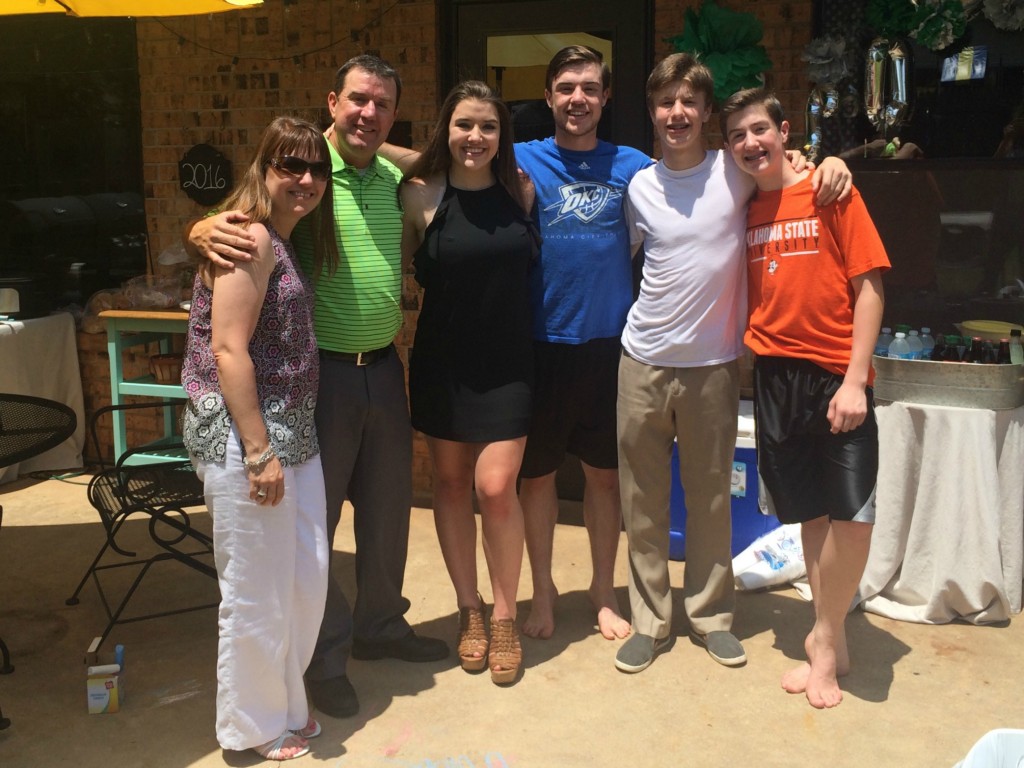 For more graduation party inspiration check out our son's celebration!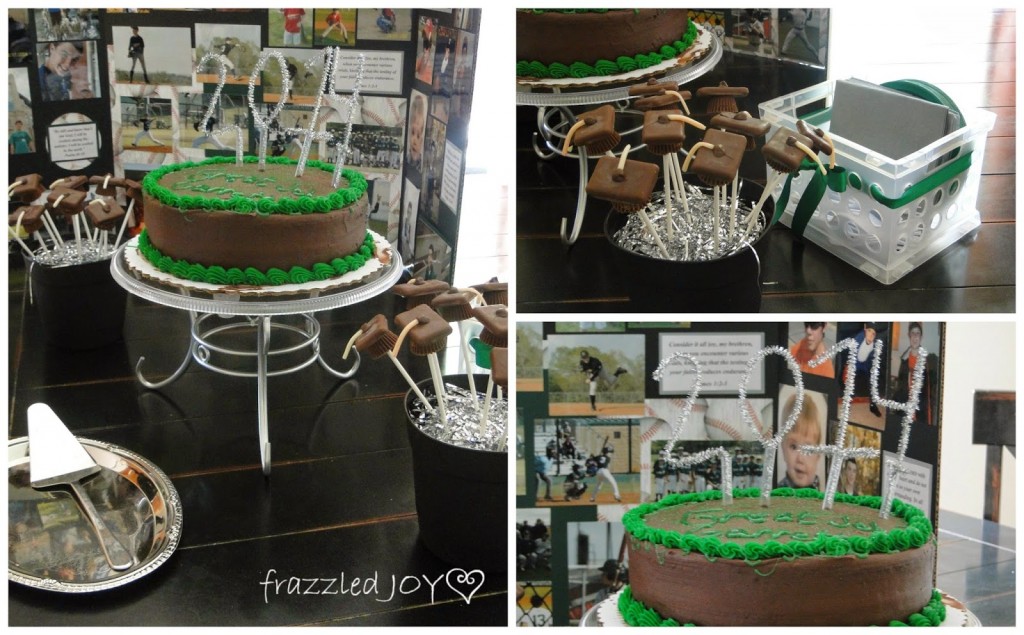 Linking up with Wow Us Wednesdays / Work It Wednesday / Create It Thursday / The Creative Circle / The Inspiration Gallery / That DIY Party / Inspire Me Monday / Tutorials & Tips Link Party