So, several months ago I got a crazy idea to paint the doors in my hallway.  Honestly I was bored one day and I already had the paint, so why not.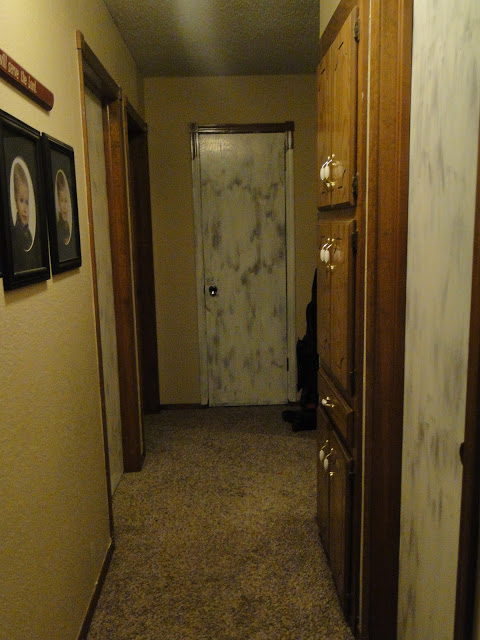 However, sometimes I'm not in the mood to do paint projects like this one because they are quite time consuming.  And, I got interrupted by a more pressing project, the entryway.  But then, Christmas hit and again I didn't feel like finishing the doors.  But then, the ultimate motivator, we were having company (other than family – cuz they know how the project thing goes for me).  So, I was determined to finish the doors, or at least get them to a point that looked somewhat finished.  And, here ya go!!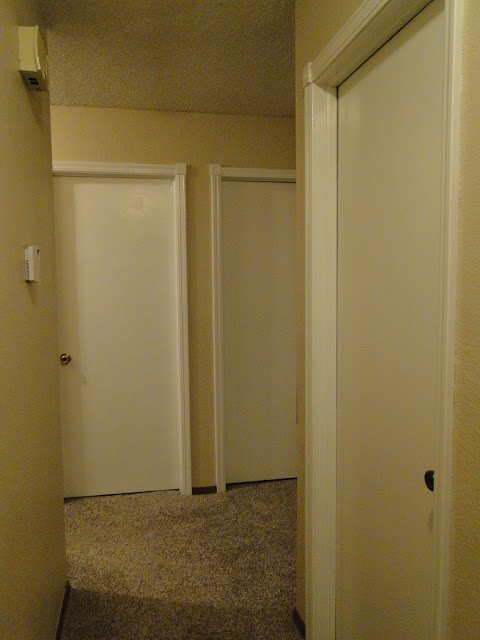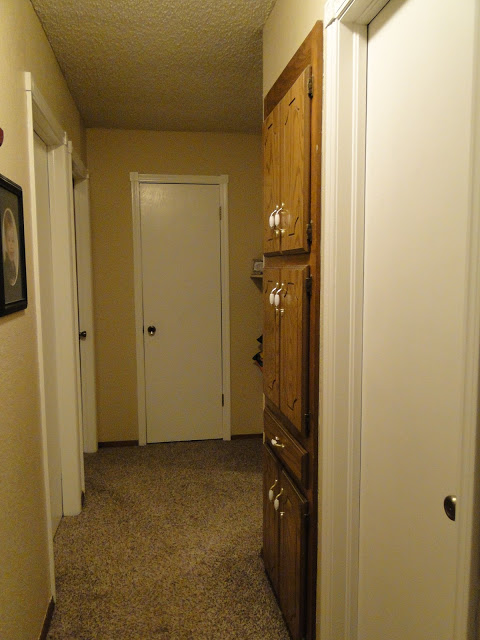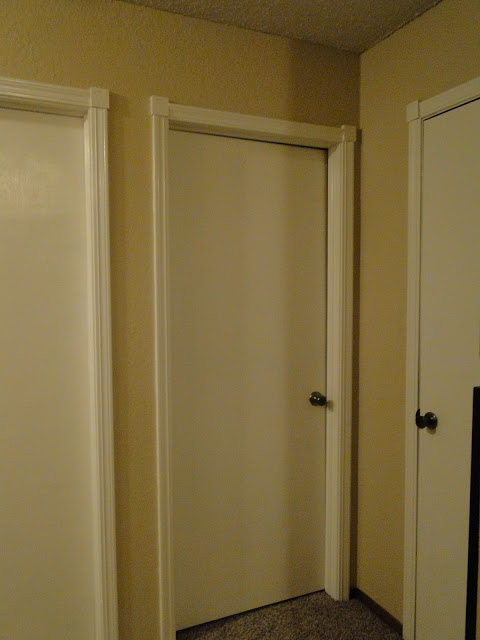 I'm telling you the amount of light the white paint provides still amazes me.  I love it!!  It seems so much more seamless when I look down the hall now.  The stained wood just seemed to break up things. so. much.  
As you might be able to see, I still need to paint the linen cabinets, and the baseboards.  What you can't see is the last door at the other end of the hall that isn't done ;), and the fact that you can't see it is exactly the reason why it didn't get done!!

Linking up with Carmel at Our Fifth House today.  If you are visiting from that linky party check out some of my other painting projects here, here, and here.