Drum roll please…the cabinets are all painted and all the doors are re-hung (well, as I am writing this, six doors are not , but I am waiting on hubby to get home to help me with that :))!!!

So, without further ado…pictures(of one side of the room at least)!!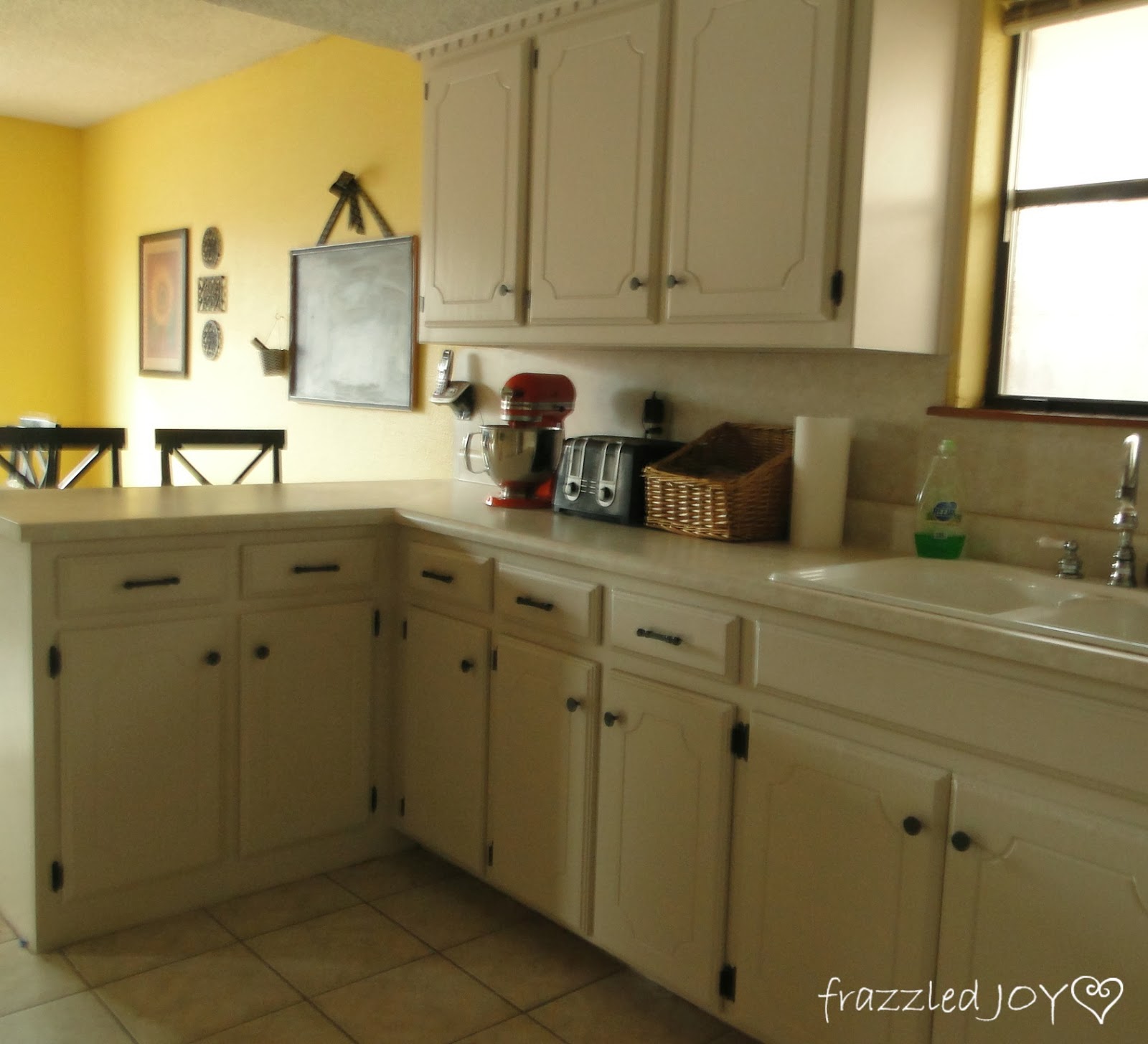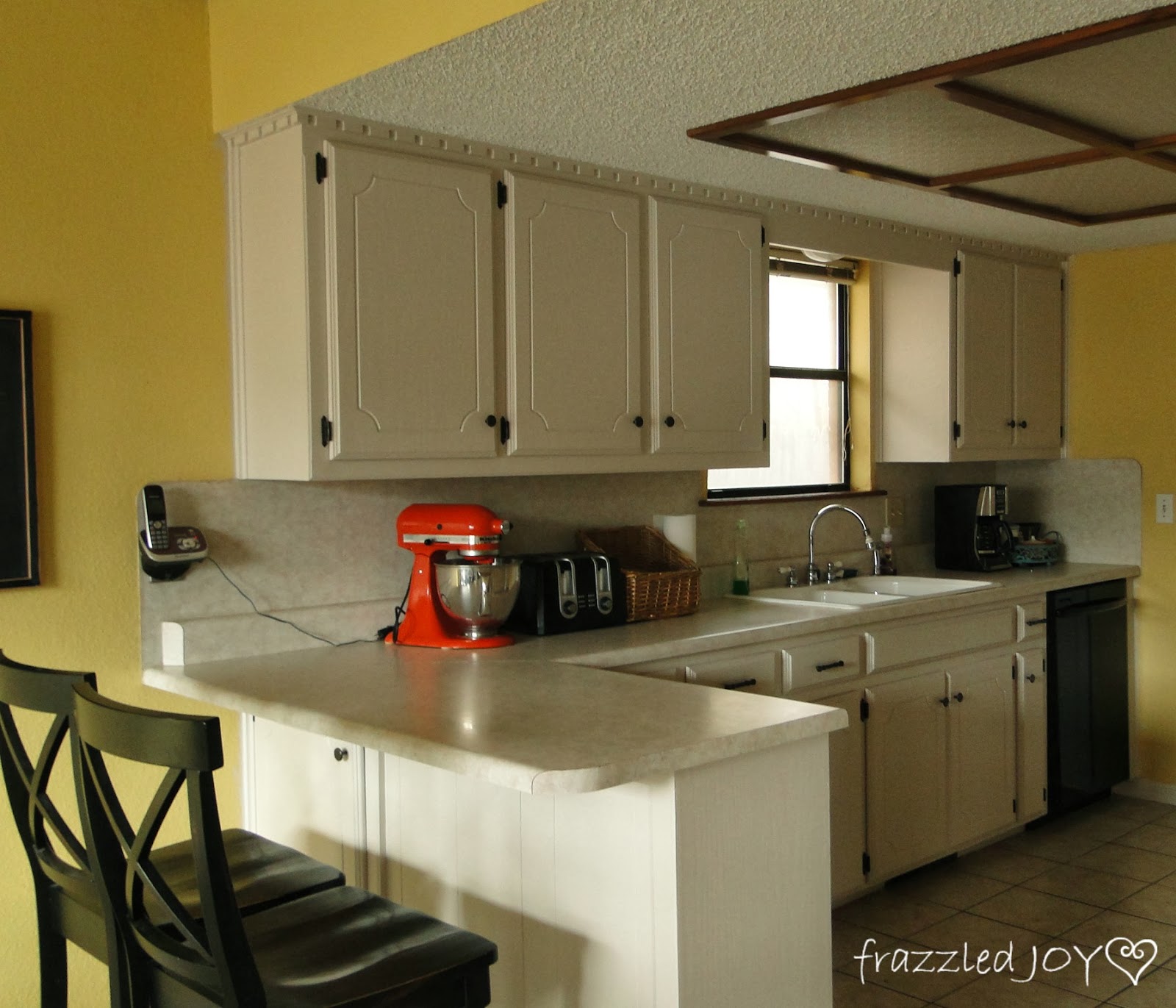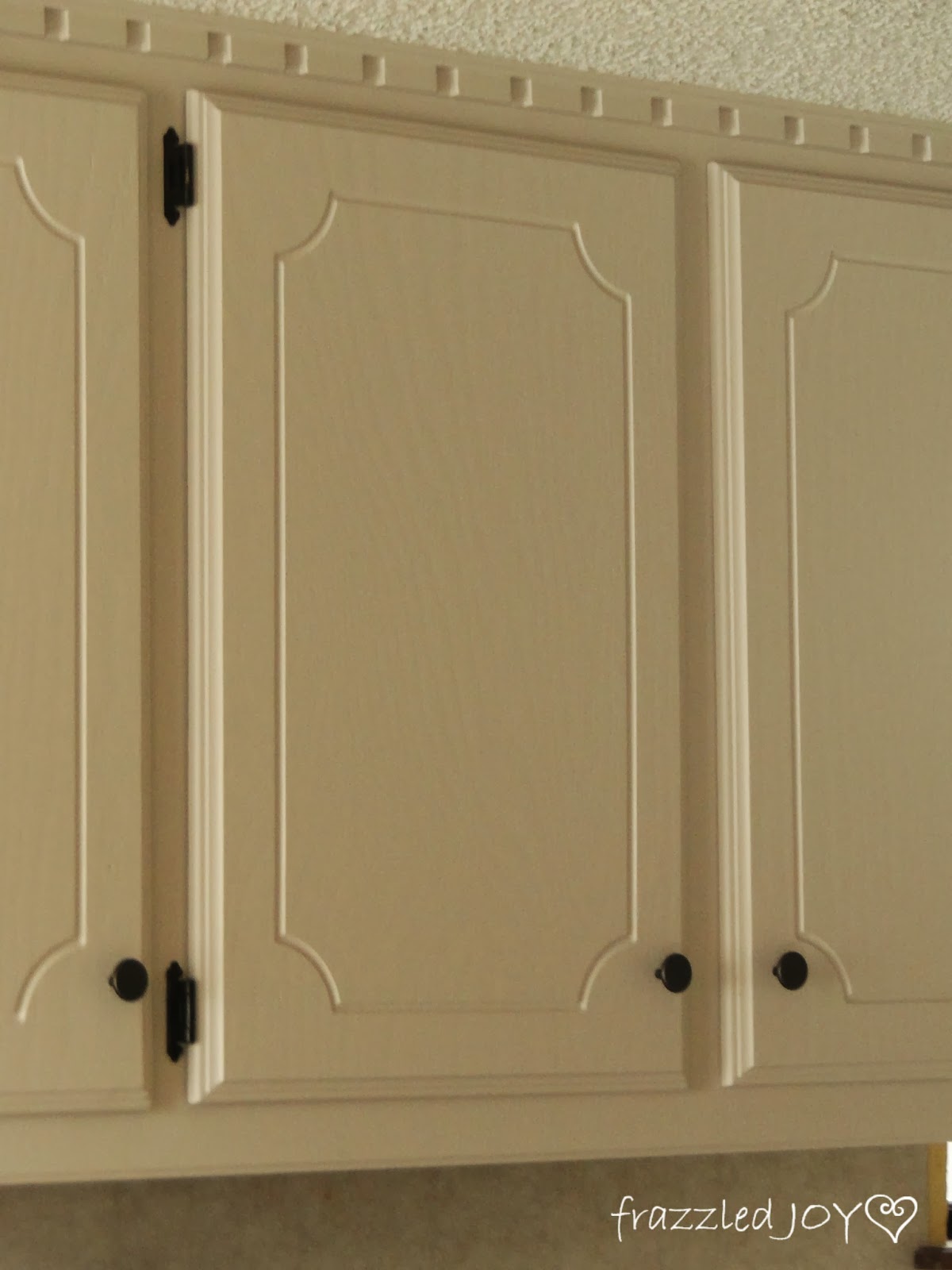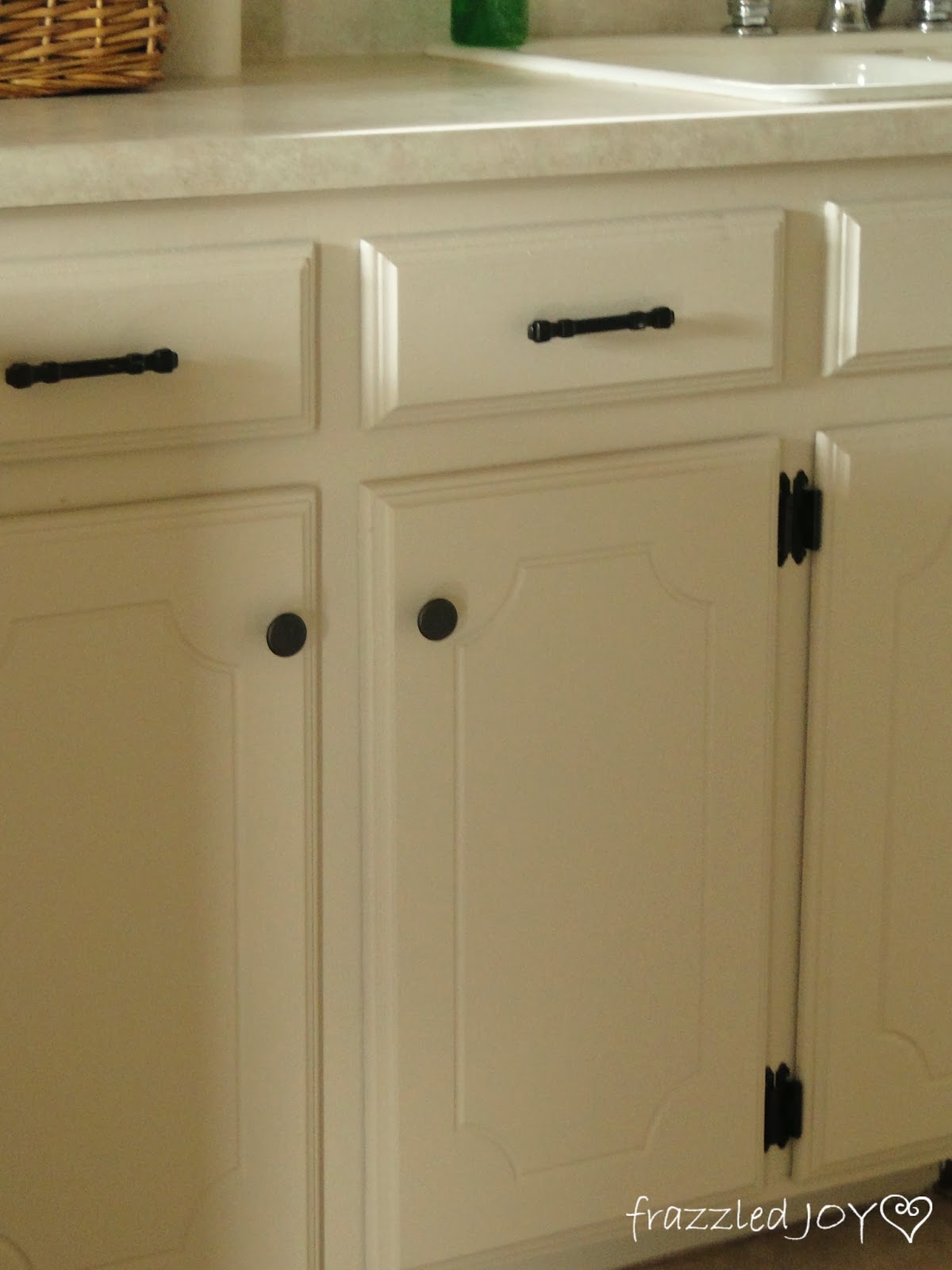 I cannot EVEN begin to tell you how much I Love it!! It is so much brighter in there!! I am always amazed at what a coat of paint can do to a room!! The color we chose was Olympic's Gray Beige. I chose their Olympic One paint which is a paint and primer in one. I like this option when painting over wood. I find that the paint is thicker and covers better. I also went with the Satin Enamel finish rather than semi-gloss like I usually use on wood. I have used satin on a couple of doors in my house and I really like the way they look and they have held up nicely. So, fingers crossed this will too.
It's a perfect middle ground between cream and gray :). In some light it's more creamy and in other light it's more gray. I think you can see that in the pictures even. Did I say I love it??!!?? One of my happiest surprises is how it kind of makes those awful laminate counter tops disappear…kind of. Enough that I don't HAVE to replace them.
I shot this photo to show you the contrast with white.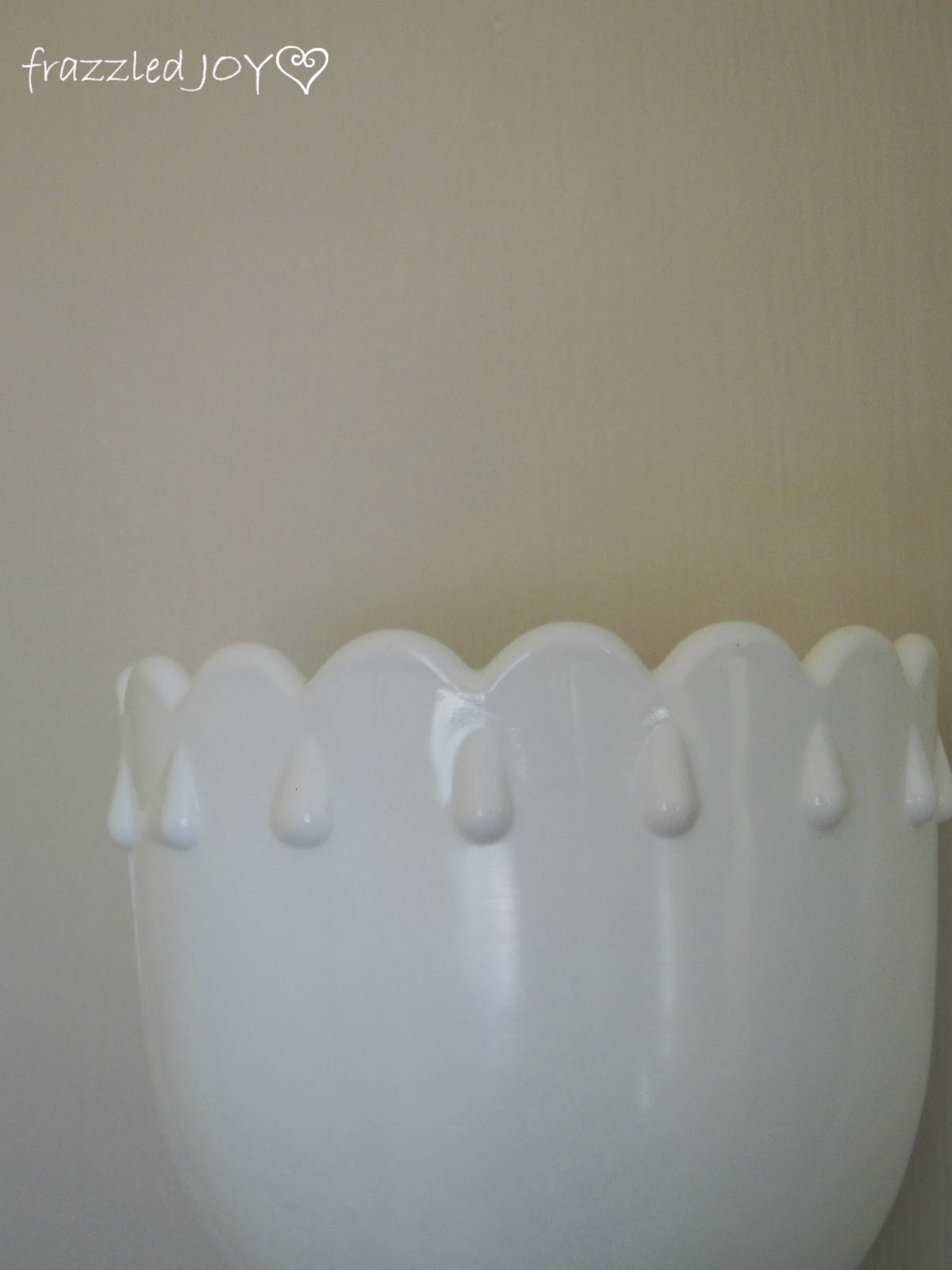 Not a huge contrast, but enough to make this girl happy.
I am doing this kitchen DIY on a tight budget…and I have a rather long list (don't we always). But, so far so good. I have a post in the works that will share some of my money saving tactics from this part of the refresh.
This weekend I hope to finish up the trim (to white), and the door to the laundry – something fun, also the yellow walls must go. It has literally been there for 12 years. Once I glazed part of a wall, hated it and put the yellow back on. The sad truth is that when I first painted all those years ago, the yellow wasn't so yellowy, it was deeper – more mustardy. Crazy what a few years on the wall will do to a color.
So, more painting in my near future, and then I will have to take a break from the kitchen to do regular life stuff for next week – birthdays, church stuff, kid stuff – fun stuff!! You will get to see the other side, as well as before and after shots, when I come back with a full in-progress reveal. If you are curious about the before you can check that out here. Thanks for following along. If you want to see the in-the-moment updates, follow me on instagram!!