Easter is one of my favorite holidays! It's going to look a bit different this year though. Considering one of my most favorite parts is worshiping with my brothers and sisters in Christ. And while we'll still be worshiping, we won't be able to be together. I'm sure I'm not the only one out there that is really missing corporate worship. But, I have decided to do everything I can here at home to make it special for our family. I thought I would share in case you are looking for some ideas.
First of all, we will be preparing our hearts for Easter Sunday by walking through this devotional that our church has shared with us.
Second, we will be celebrating Good Friday online with our church. We usually share the Lord's Supper during this service. I'm not sure if the church is doing this but we are going to be prepared. We have our grape juice and will be making some bread. Has anyone else been baking a lot more during this time? My boys and I tried this easy bread recipe from Nesting With Grace last week and it is super yummy!
Since our boys are both in high school, I think re-watching The Passion of The Christ (free to watch on Amazon Prime video with your Prime subscription) will be a good Saturday night movie night. This is not a movie for younger kids since it is quite graphic. But, I think it's good for older and adult Christians to be reminded all that Jesus chose to go through for us.
Lastly, Easter Sunday will be spent worshiping with our church online in our Sunday best and a big Sunday linner (you know the meal between lunch and dinner that's so big you don't have to eat again for the rest of the day).
I don't usually make Sunday lunch because it's hard to do when we are at church all morning. But, since we are doing church from home I don't have any excuses. A simple, and somewhat traditional menu of ham, a couple of sides, rolls (of course) and a yummy desert (tbd).
I will be setting a pretty table! I don't usually do this when it's just our family for dinner (or linner), but I really just want to do what I can to make the day seem special instead of like every other day we've spent at home. Ya feel me?? Here is the spring tablescape that I shared a few weeks ago.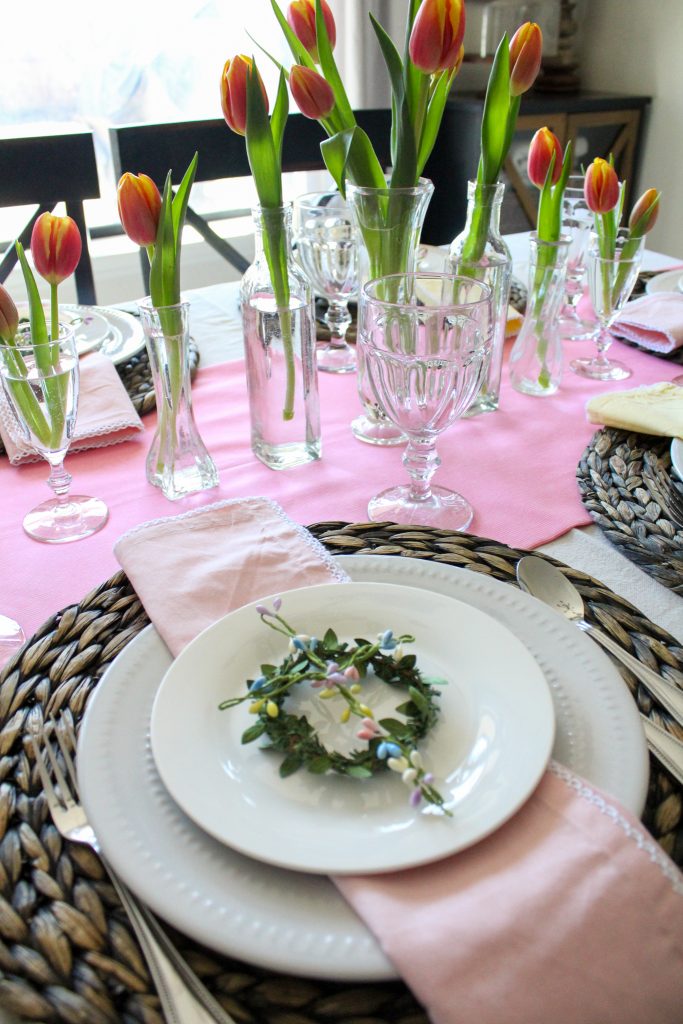 And here are a couple of other spring tables from years past for inspiration!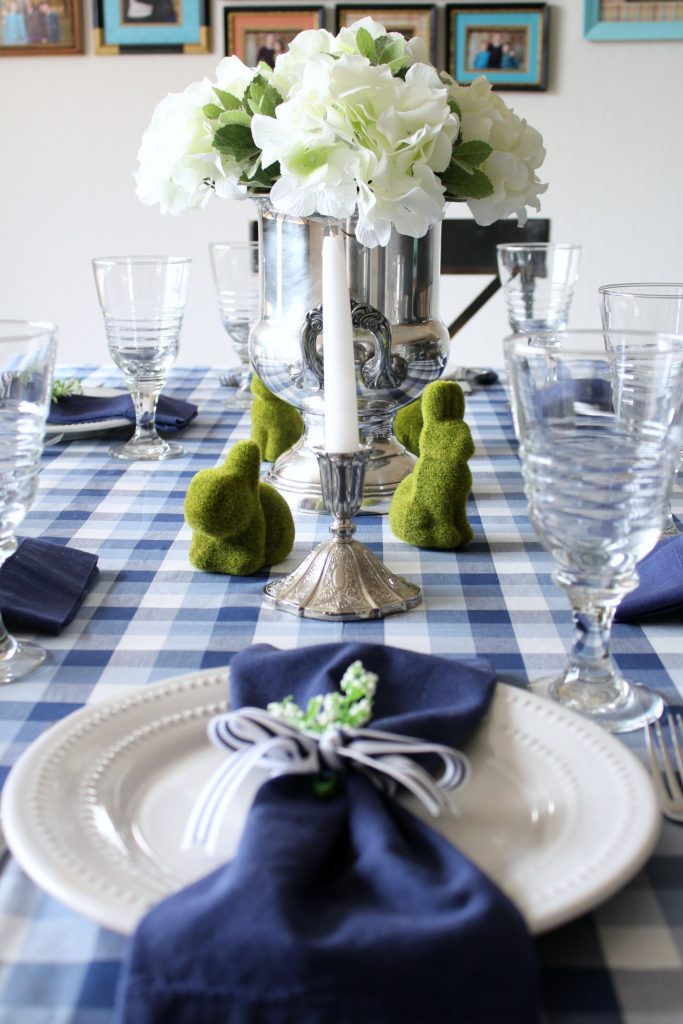 Blue and White Spring Tablescape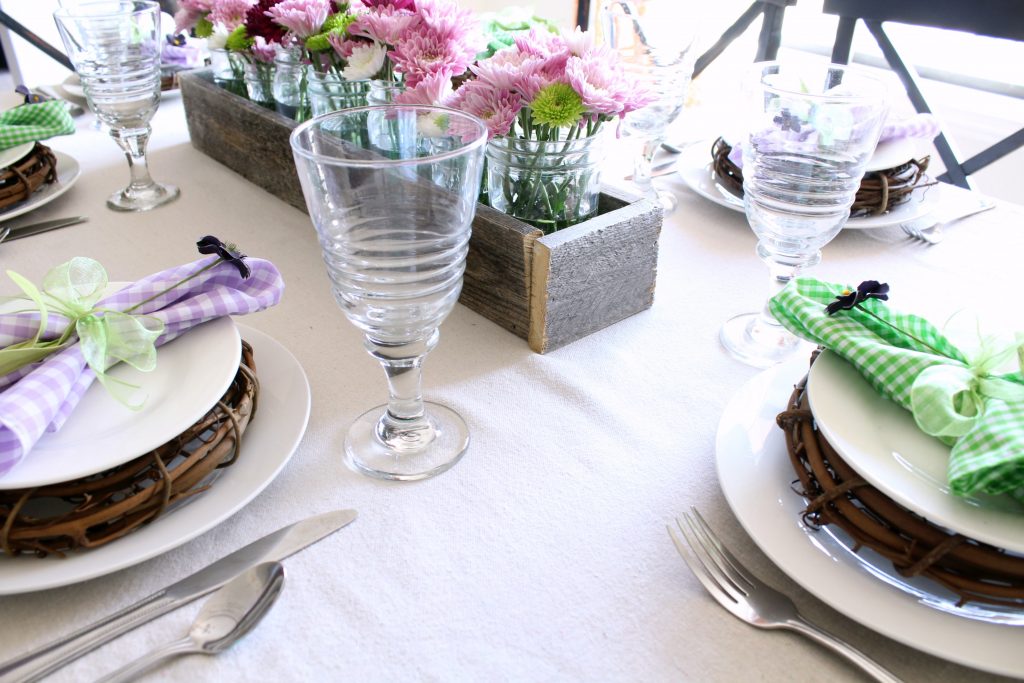 I pray that you all have a blessed Holy Week and Easter celebration with your families safe at home.