Hey there friends! Hope all is well in your neck of the woods! Are you busy de-cluttering? Are you using my 30 day checklist?? If you are perhaps you are knee deep in kitchen de-clutter and organization. I thought I would share some tips and tricks I've picked up over the years that might be helpful.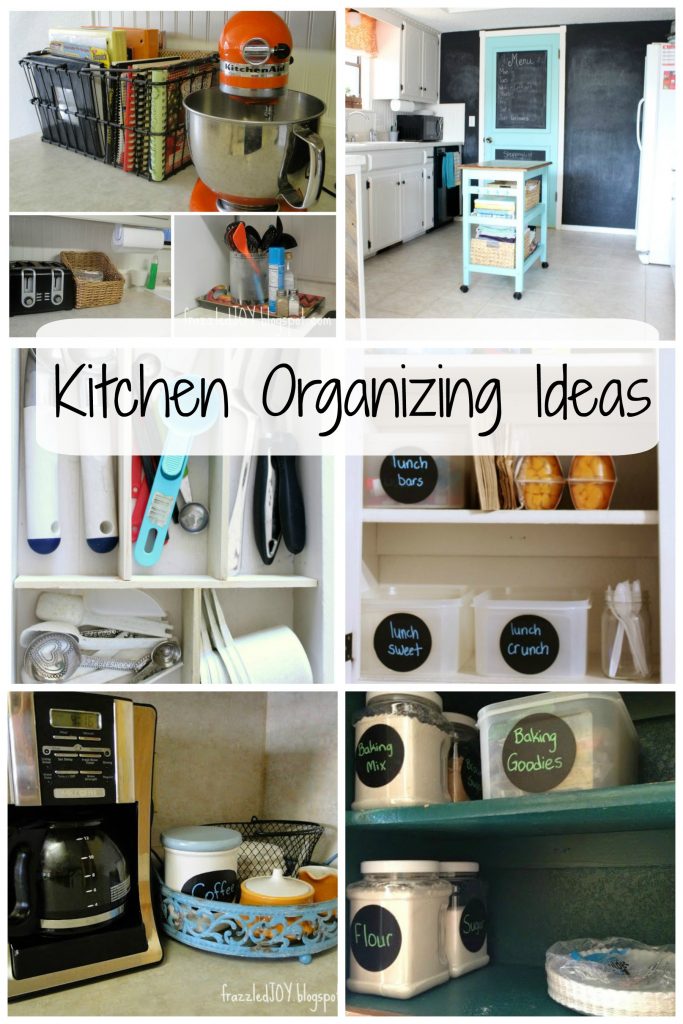 My #1 tip?? Group like items together. I know I've said this before, but I feel like it's extra important in the kitchen. Time is valuable and the last thing you need to be spending time doing when you are in the kitchen is making circles trying to locate all the things you need. Baking items, food items, spices, dishes, coffee things, pots, pans, bakeware, etc. You get the idea! Create a lunch station, or a baking station, or a coffee station, or all of the above!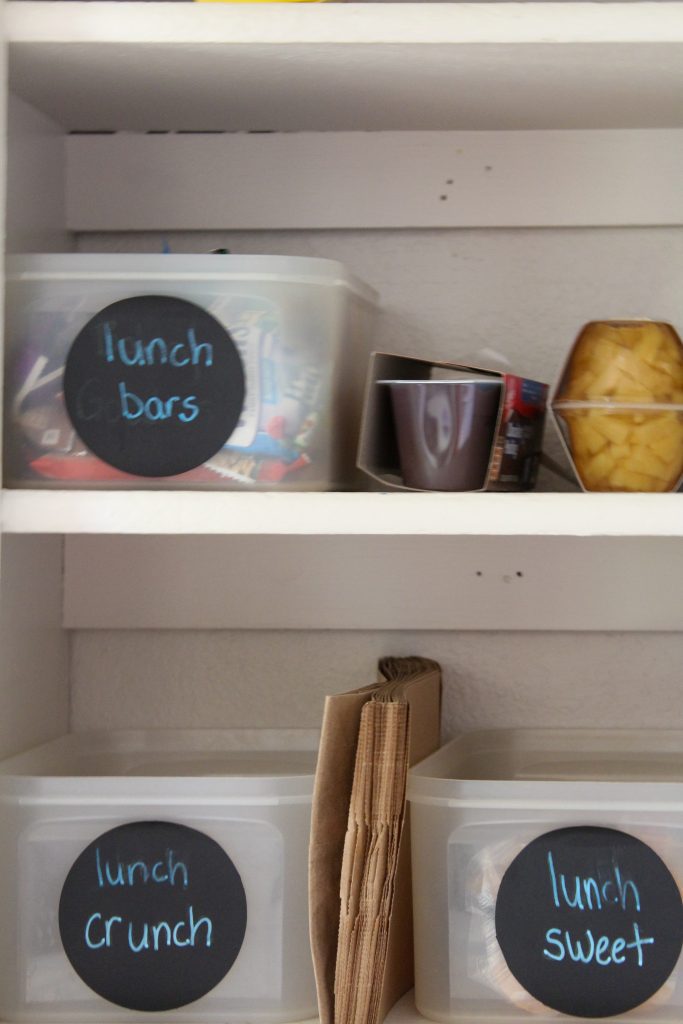 #2 – Find a system that works for you and your family. You don't have to organize your kitchen the same way your mom does.
#3 – Baskets or containers to corral smaller items. For example – Kcups, seasoning packets, spices, cookie and cake decorating supplies, cookie cutters, lids, scoops. Even on counters – soaps, utensils, salt and pepper, bread, all great things to corral together on a tray or in a basket. This helps make things readily available but still organized and somewhat more attractive to the eye.
Pantries can get especially cluttered if we just allow things to get strewn about all willy-nilly. A few well thought out baskets or bins can get those chip bags under control!
It's not rocket science friends, but I know how overwhelming it can be if you try to do it all at once. So, I would recommend that you pick one thing/area that annoys you the most, (maybe it is those chip bags that are everywhere) and get that under control. Then move on to the next.
The ultimate goal in de-cluttering and organizing is finding a system that you can maintain. So that even when you do need to de-clutter again it won't be such a monumental task. This is why I think it is so important to find a system that works for YOU. There is no blanket system. There is no right or wrong way to do it. Finding a system that works for you means finding a system that you can AND WILL maintain.
Yes, it might be a bit of work, but trust me when I say it's worth it. The time you will save each day will make it worth it. The reduced stress of working in the kitchen will make it worth it. The money you will save on your grocery bill (because you're not buying things you already have) will make it worth it.
Keep at it my friends!! YOU CAN DO IT!!