Hey there friends!! So sorry it took me so long to get back to you with this reveal! There has been a lot going on around here lately! More on that on another day. 🙂 I was pushing to get this room done before my son moved home from college to inhabit it, and I just barely made it! Literally I wouldn't let him put any of his stuff in the room the day he came home because I was trying to snap pictures!! HAHA! Just for a refresher (since it's been so long). Here is the inspiration.
Some affiliate links used for your convenience. If you purchase from these links frazzled JOY receives a small commission at no cost to you. Thanks for supporting what we do around here! See disclosures for more details.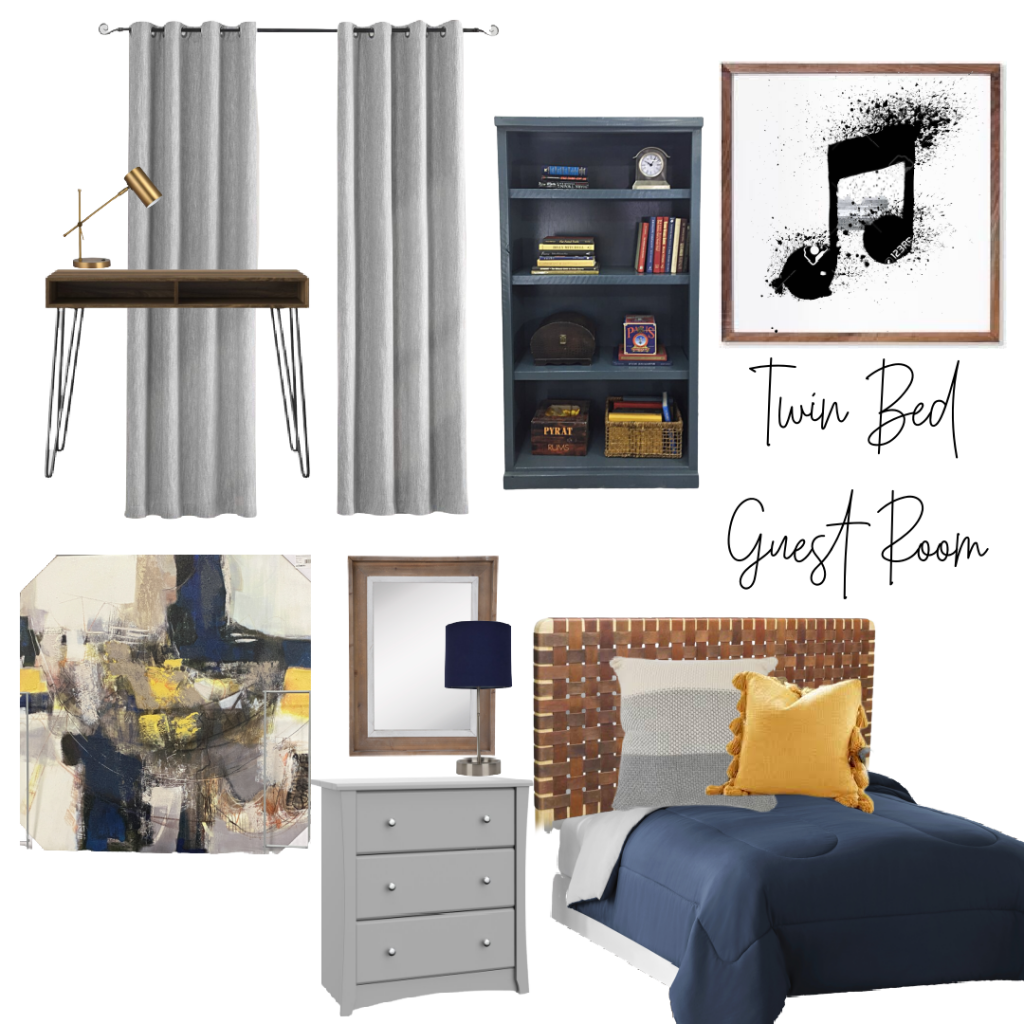 And the before.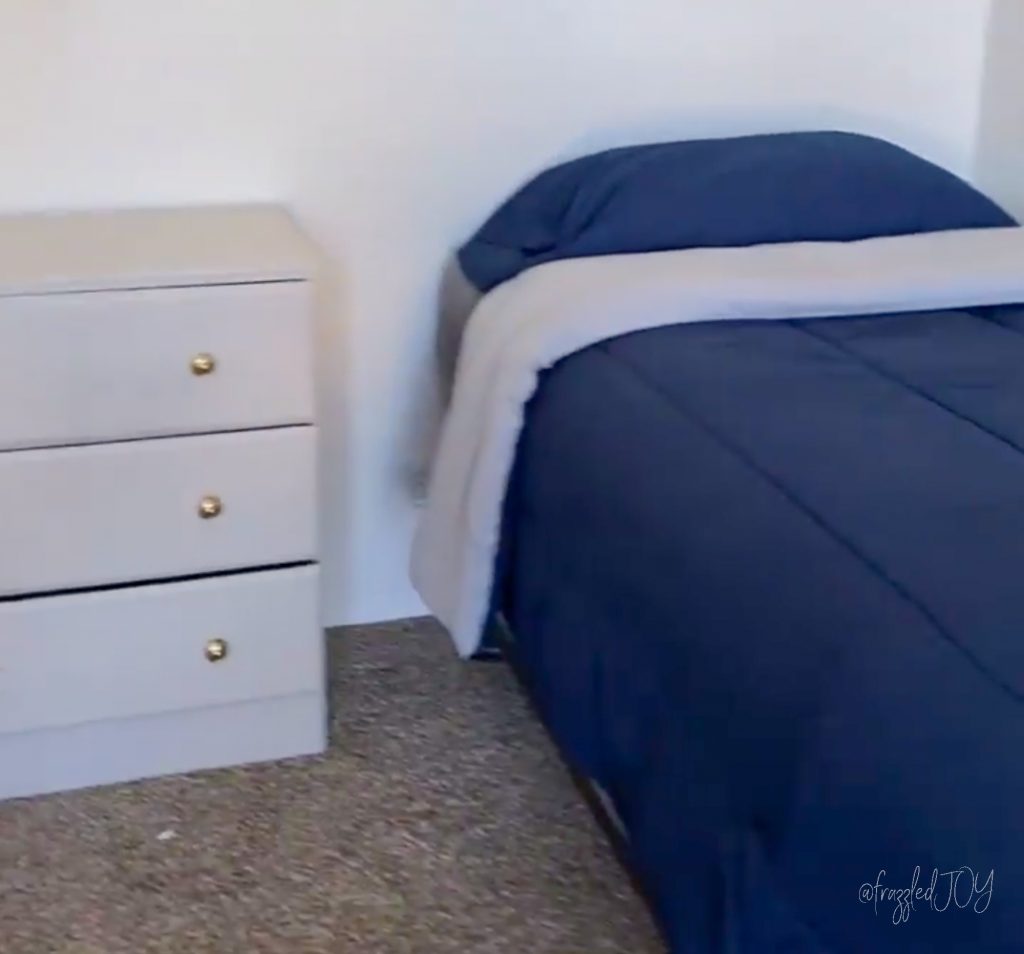 And here is the after!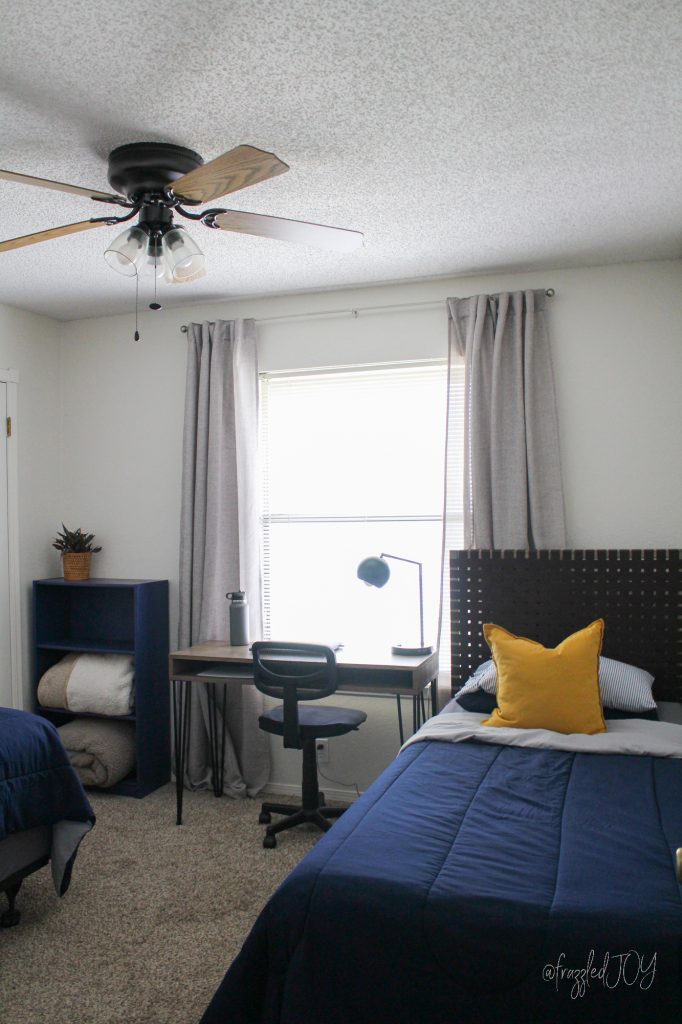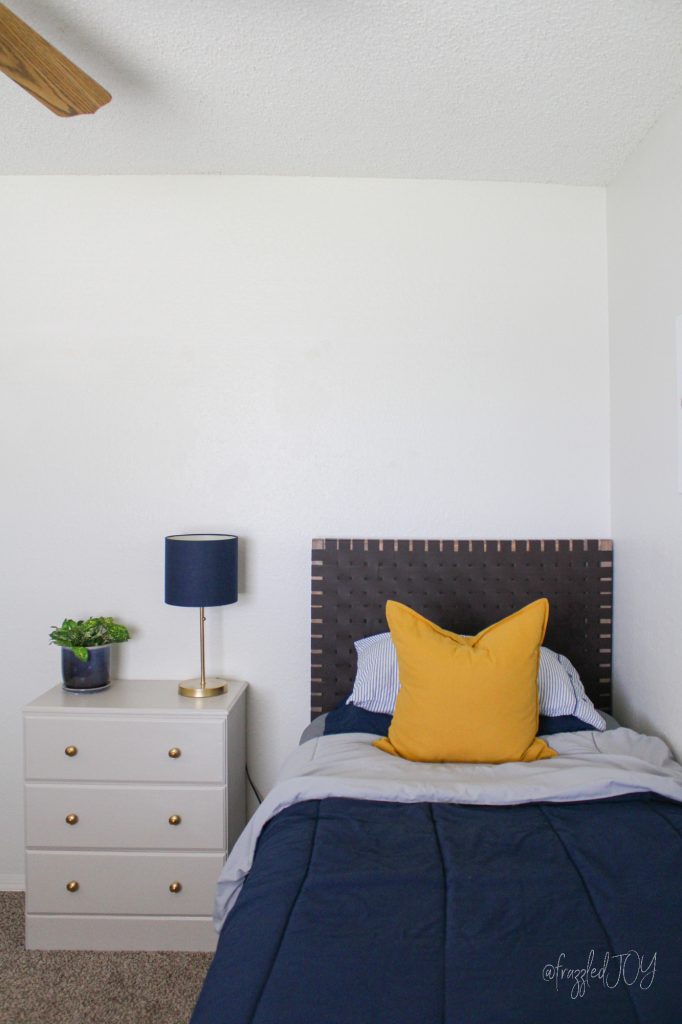 This room is not that big, so I'll have to admit it was hard to get pictures of it all! I'm thrilled that I was able to pull together everything I envisioned for this space on a teeny tiny budget. DIY is a wonderful thing people! The headboards! They bring so much interest to the room! I kind of wish I would have made the art work a little bit bigger, but these work fine. The desk has been a hit as well!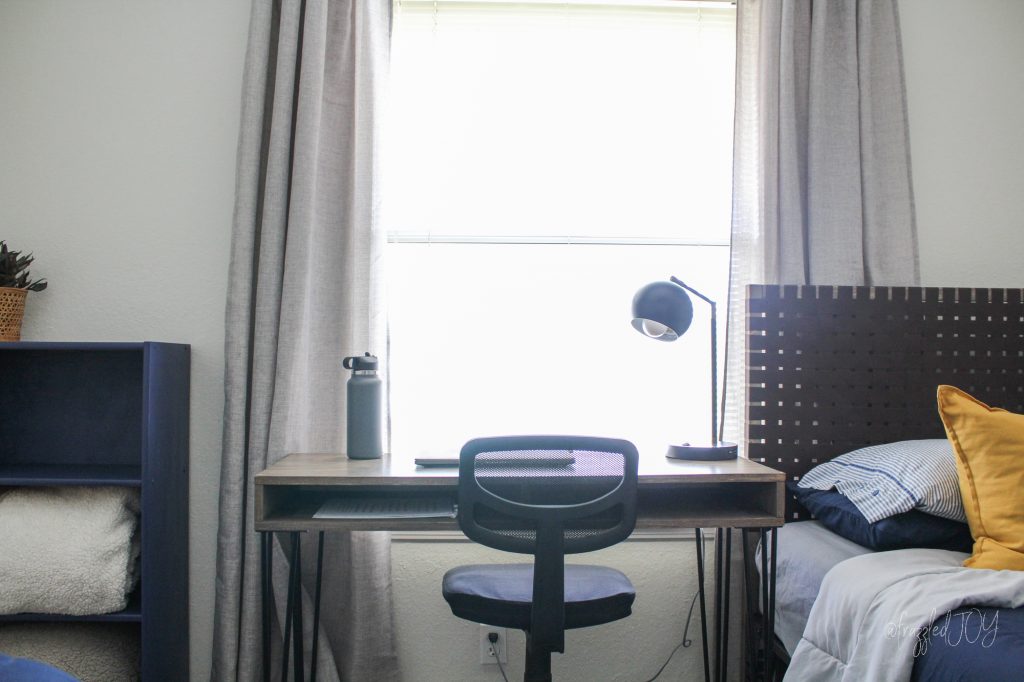 I have to admit, I'm pretty proud of that scrap wood project! More on that coming soon as well. A few simple accessories pulled the room together – pillows, a lamp for the desk, and a couple of plants (that may or may not be hanging on for dear life at this point – ugh).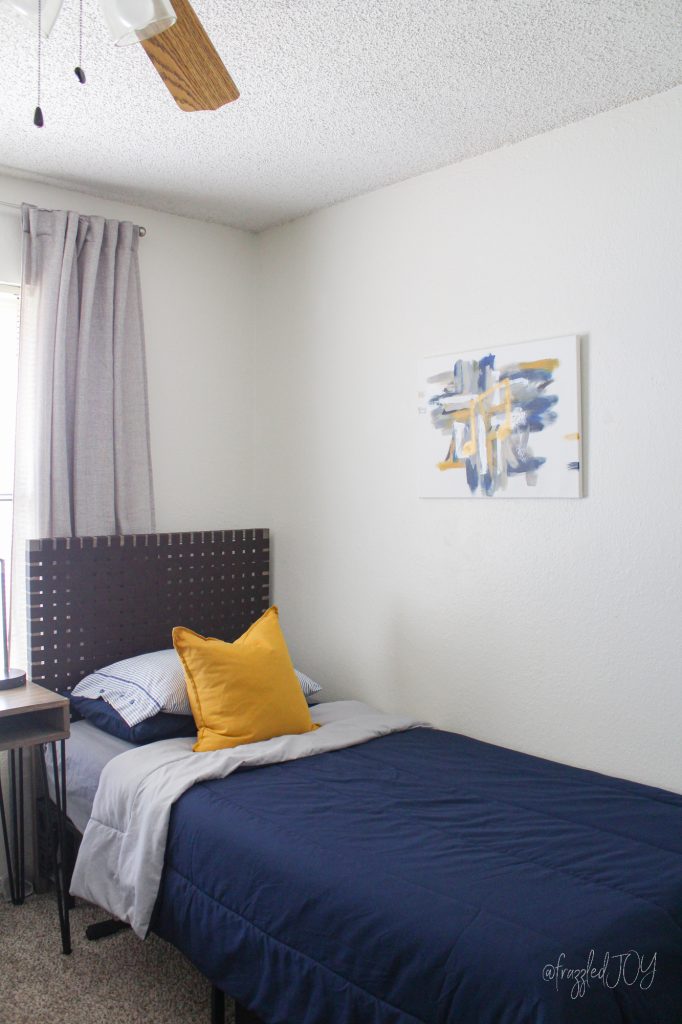 What's your favorite part?? I don't know that I can choose. I love it all!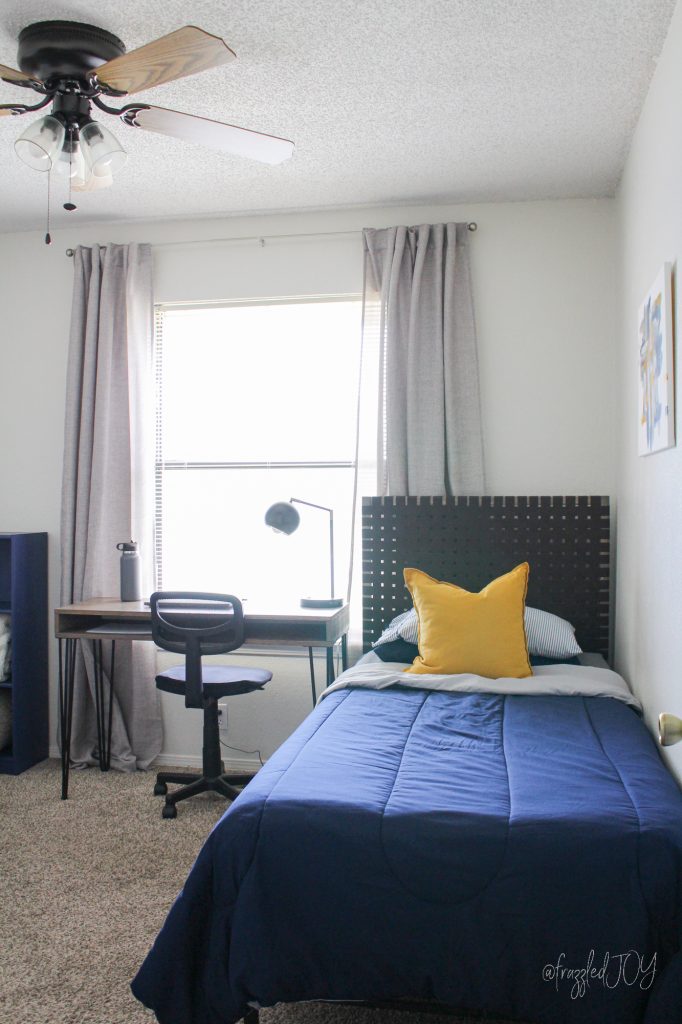 I haven't really had the time to do any other projects since this one and I am missing it! I have been working on a few other business ventures that I'm kind of excited about. More on that soon also…sounds like I need to write a 'what's been going on' post!
Thanks for being here friends! For real!!