Hey there friends!! I'm excited to be back to DIY, makeovers, and design!! Back in the fall we had another kiddo move off to college which left another empty bedroom. The only thing that I did in there after he left was to paint the dresser/nightstand and add another twin bed, and purchase some new bedding. When the family is here for holidays my married kiddos occupy one room which leaves my two boys needing a spot to sleep. For years, one of them would be stuck sleeping on the floor. Not anymore!! (our daughter lives in town so she doesn't need a place to sleep ;))
But, now I would love to finish it up before he is home again for the summer! I've had a few ideas swimming around in my head for months, and I finally took some time to put them all together to see if it was actually going to work and look good. HA! Mood boards are a great way to do this! Here is what I've come up with.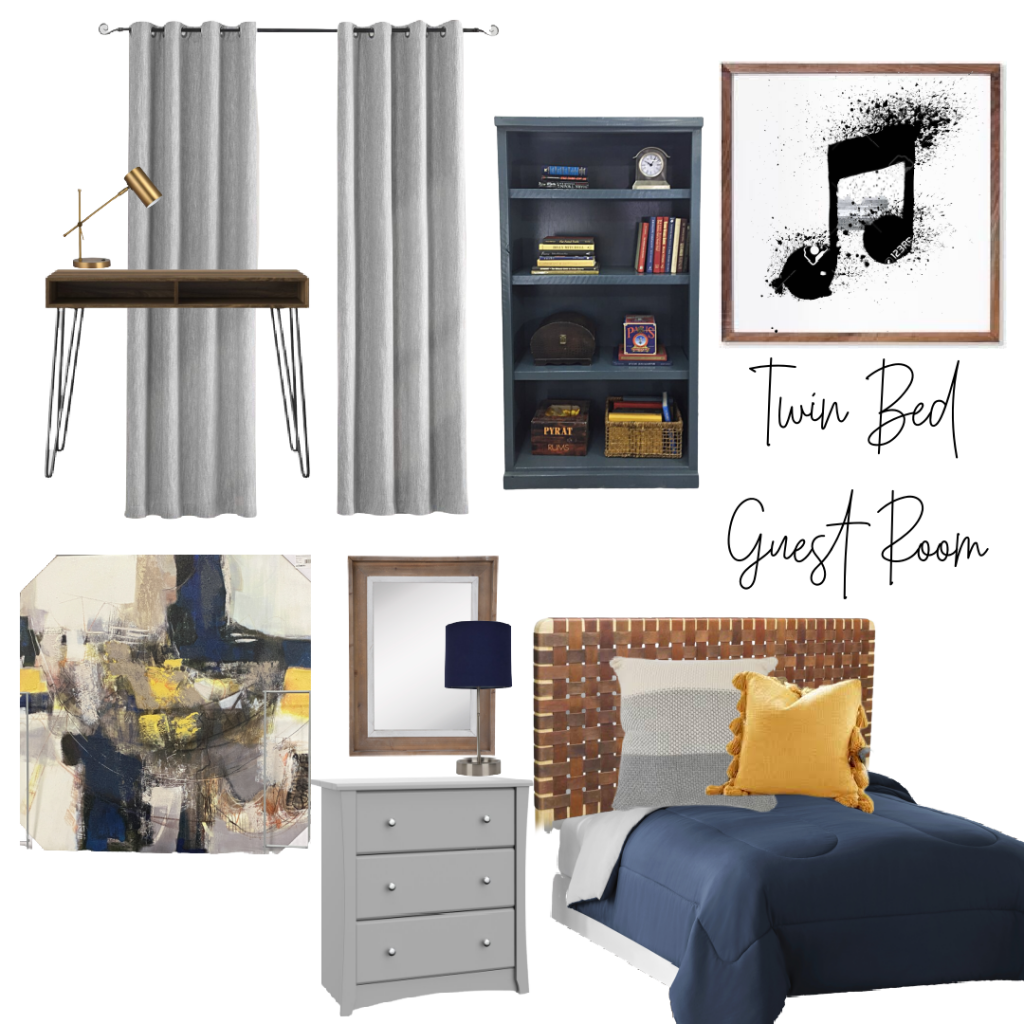 Remember the days when you would rip pages out of magazines to pull ideas together?? Now we can just use the internet! Isn't it great!!
I am loving how this all looks together and I can't wait to get started! Some things are already existing – the dresser, the bedding (aside from the accent pillows), the lamp and the window treatments. Several things we are DIYing – the headboards, the desk, and the art.
What do you think?? I can't wait to share more with you as we go! Here is a terrible before. A blurry screenshot from a video I shared on Instagram. If I get a better one soon I'll be sure to share it. I really haven't had my blogger hat on the past few months.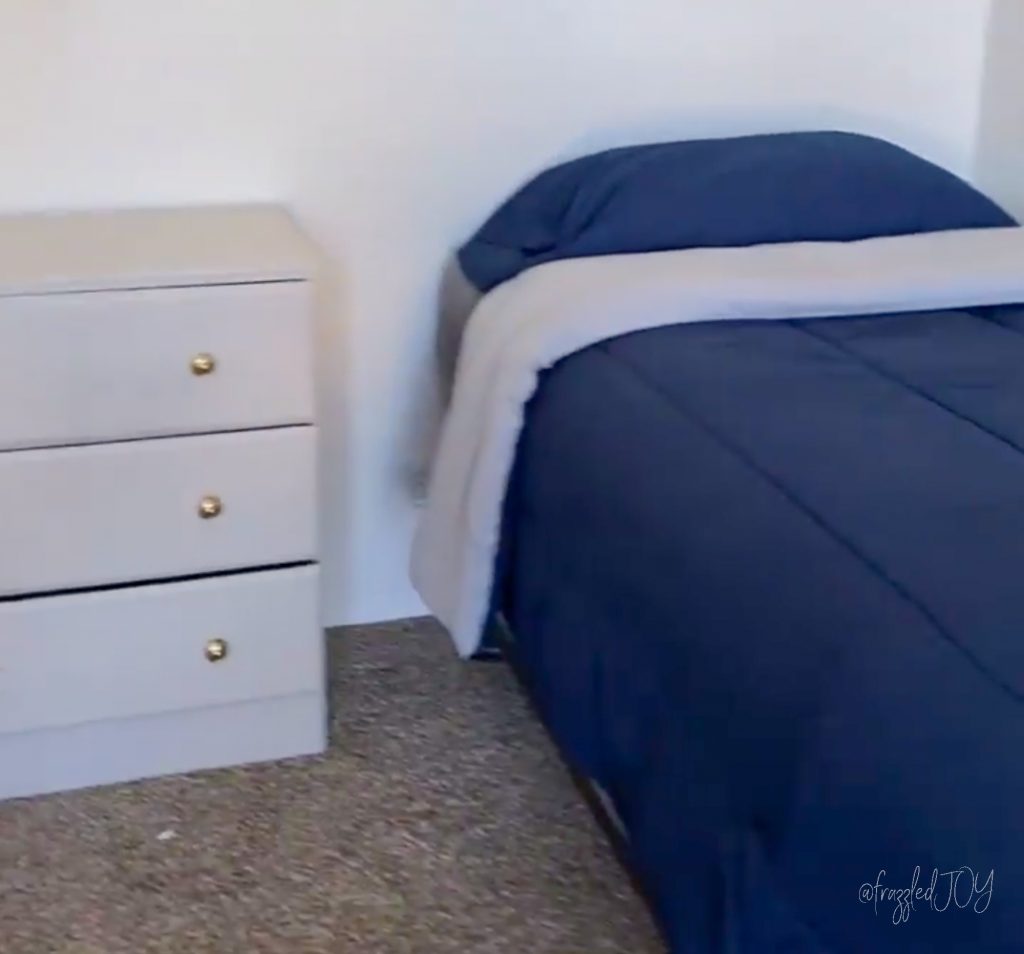 Thanks for following along as always! If you want more behind the scenes and day to day updates on this project be sure to follow on Instagram! I'll be sharing in stories as we go with our DIY projects!