Hey y'all!!  The feature wall in my daughters bedroom that I mentioned last week is complete! And my hand is aching from holding a paint brush for hours on end.  But…it looks amazing!!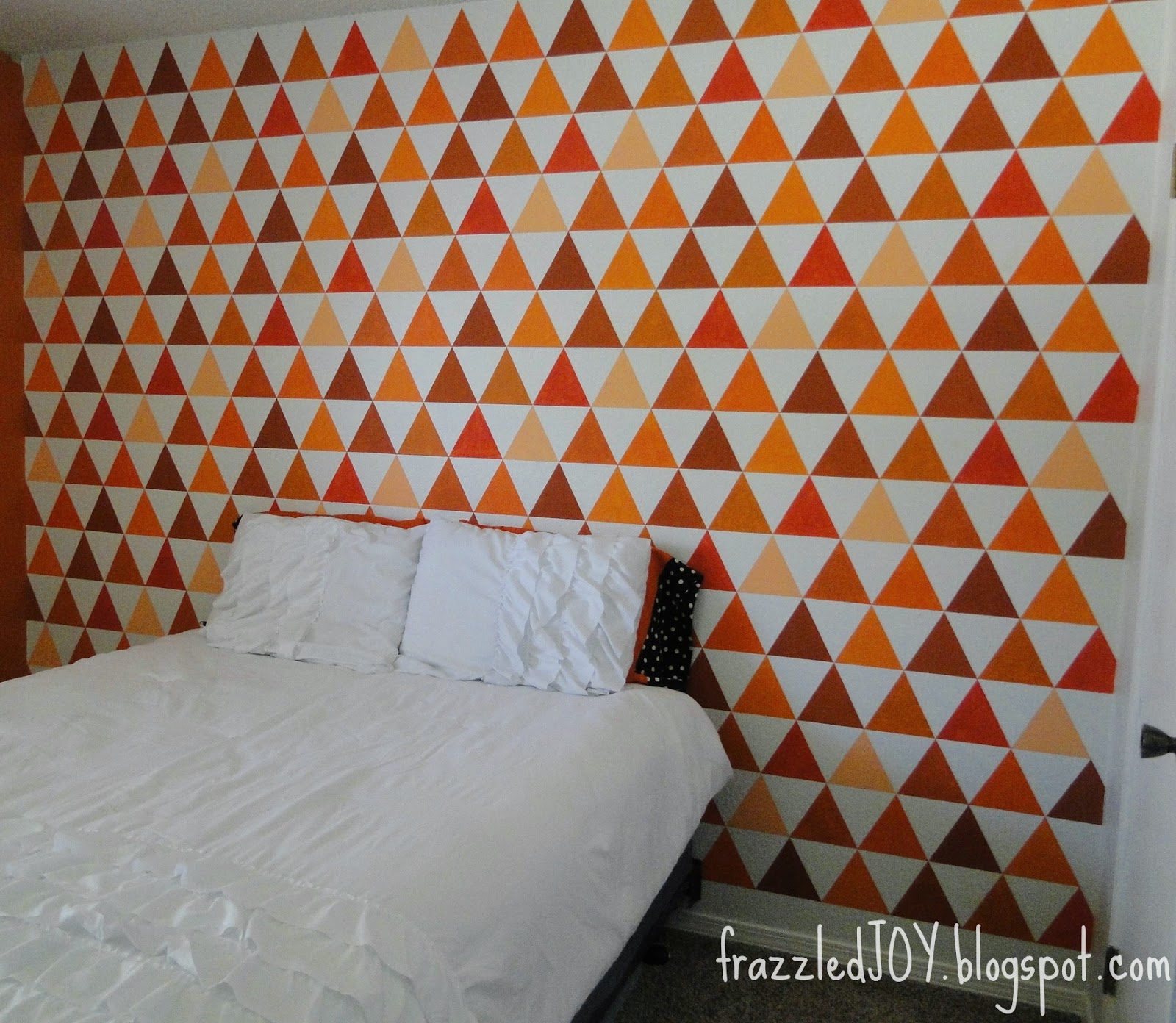 We spent many a days stalking pinterest, pinning inspiration pictures of painted feature walls.  She definitely wanted something geometric and something bold.  And as much as I tried to convince her to go with something big (and easy), this was the inspiration she kept going back to.
Once she sets her mind on something it's pretty hard to change it.  So, I checked out the inspiration only to find that the triangles pictured were actually vinyl decals…  Well we were not really wanting to put stickers on the wall (although I'm sure it would have been a lot quicker), so we spent more hours scheming up the best way to accomplish the task.  She decided she wanted to cover the whole wall rather than a section.  And, seriously, we tried to think of a way to tape off the whole wall, or maybe I could make a stencil.  But, in the end we realized it was just going to be a process, there was no way around it.  
So we started with horizontal level lines spaced the size of the triangles she wanted and then started marking the bottom width of the triangles on the line.  Next we matched up those lines to mark the sides of the triangles.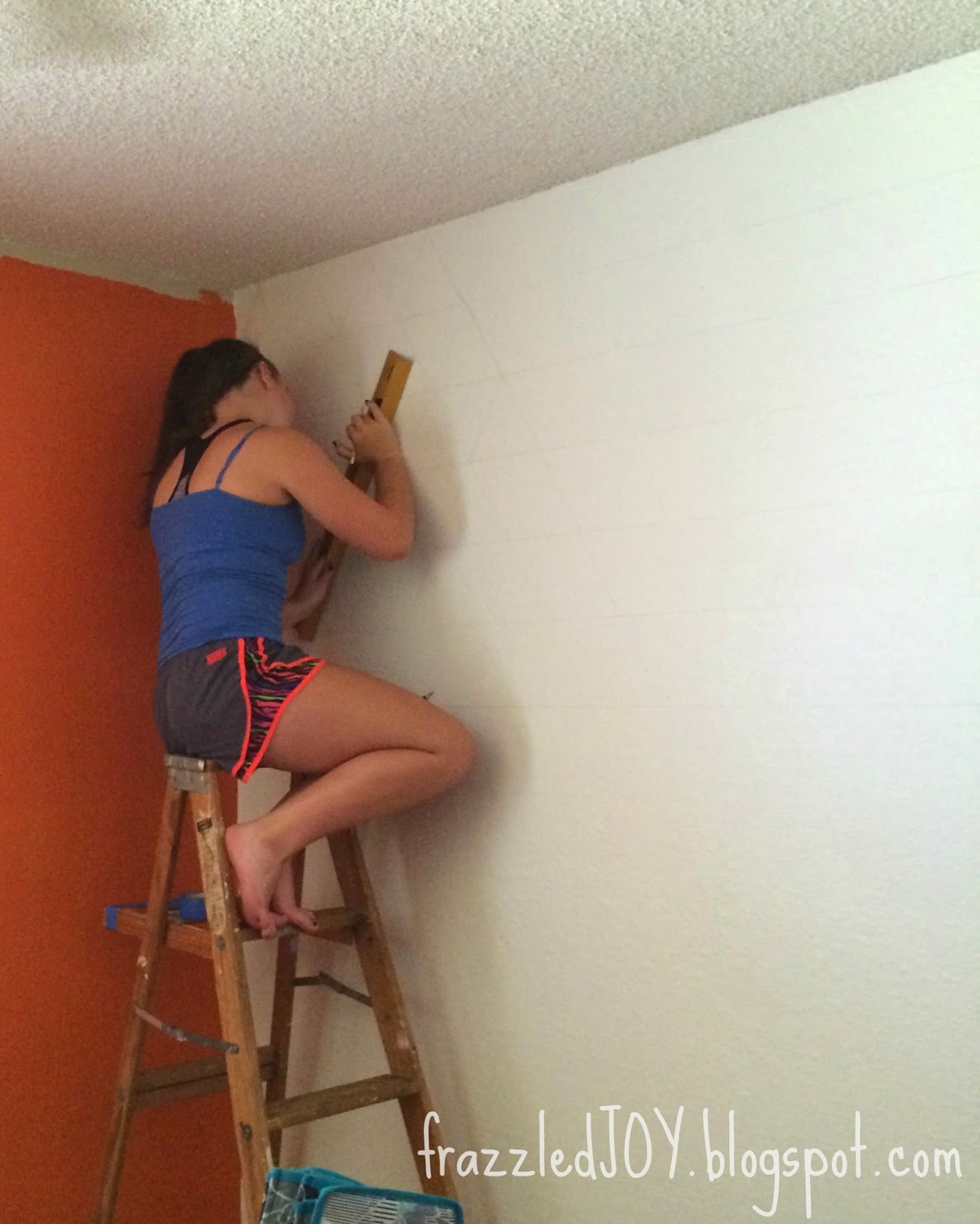 My hubby thought it was a little redundant to draw the triangles on the wall and them tape them off to paint, and maybe it was, but it made it quite a bit easier for us to keep up with what we were doing where!!
Half of the triangles (all the ones pointing down) were staying white, so after marking all of the triangles, my daughter began numbering them off making a sort of paint-by-number for us. She had picked out 8 different shades of orange paint and had decided on an order for those colors.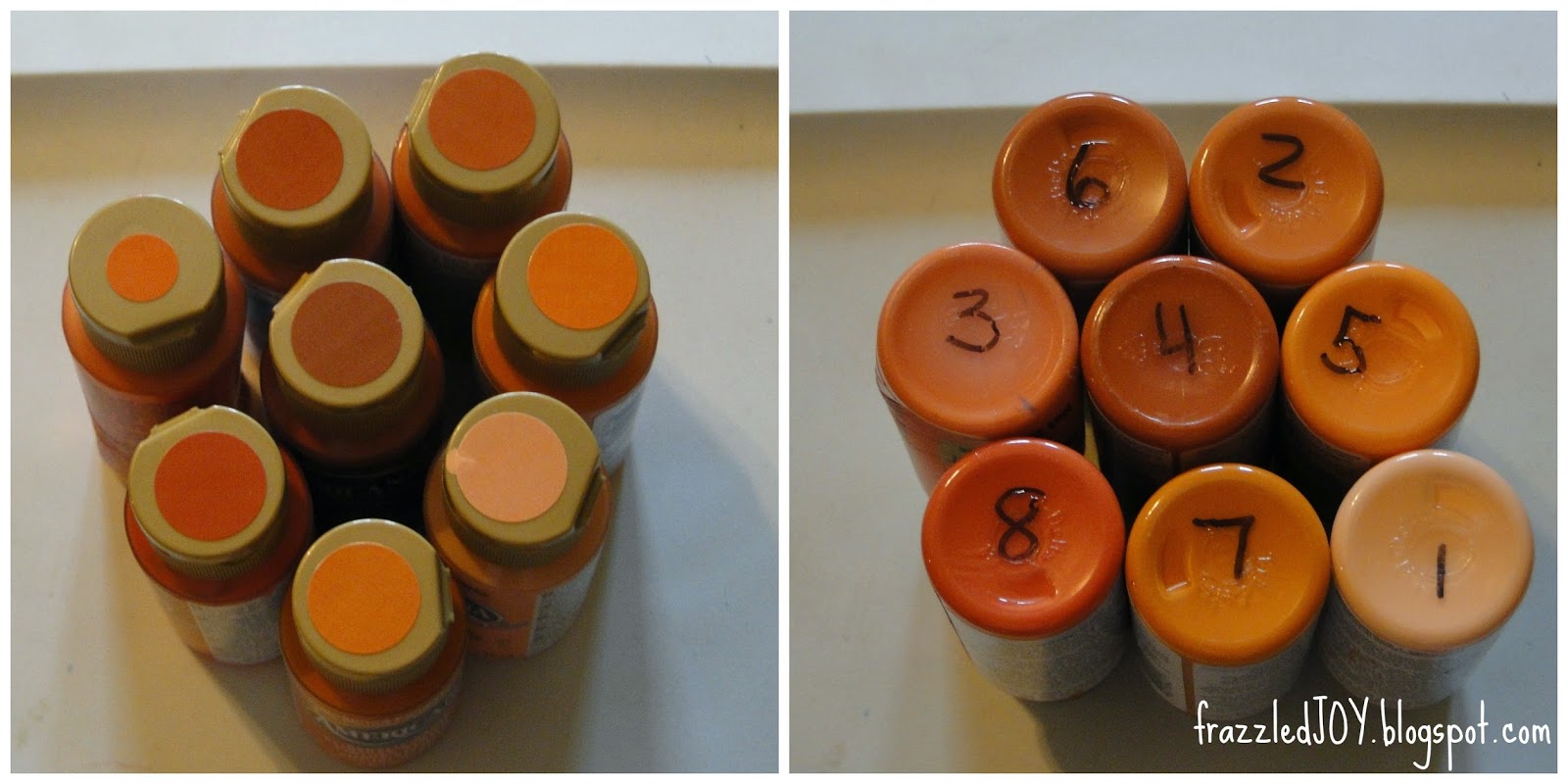 Being smarter than I would have been – she even numbered the bottles of paint.  🙂  We used acrylic for these which many of you might think is a huge no-no.  But, I have done it many times before and with the help of a coat of primer, you will never know the difference when you re-paint, and in most cases it is way cheaper than samples of wall paint.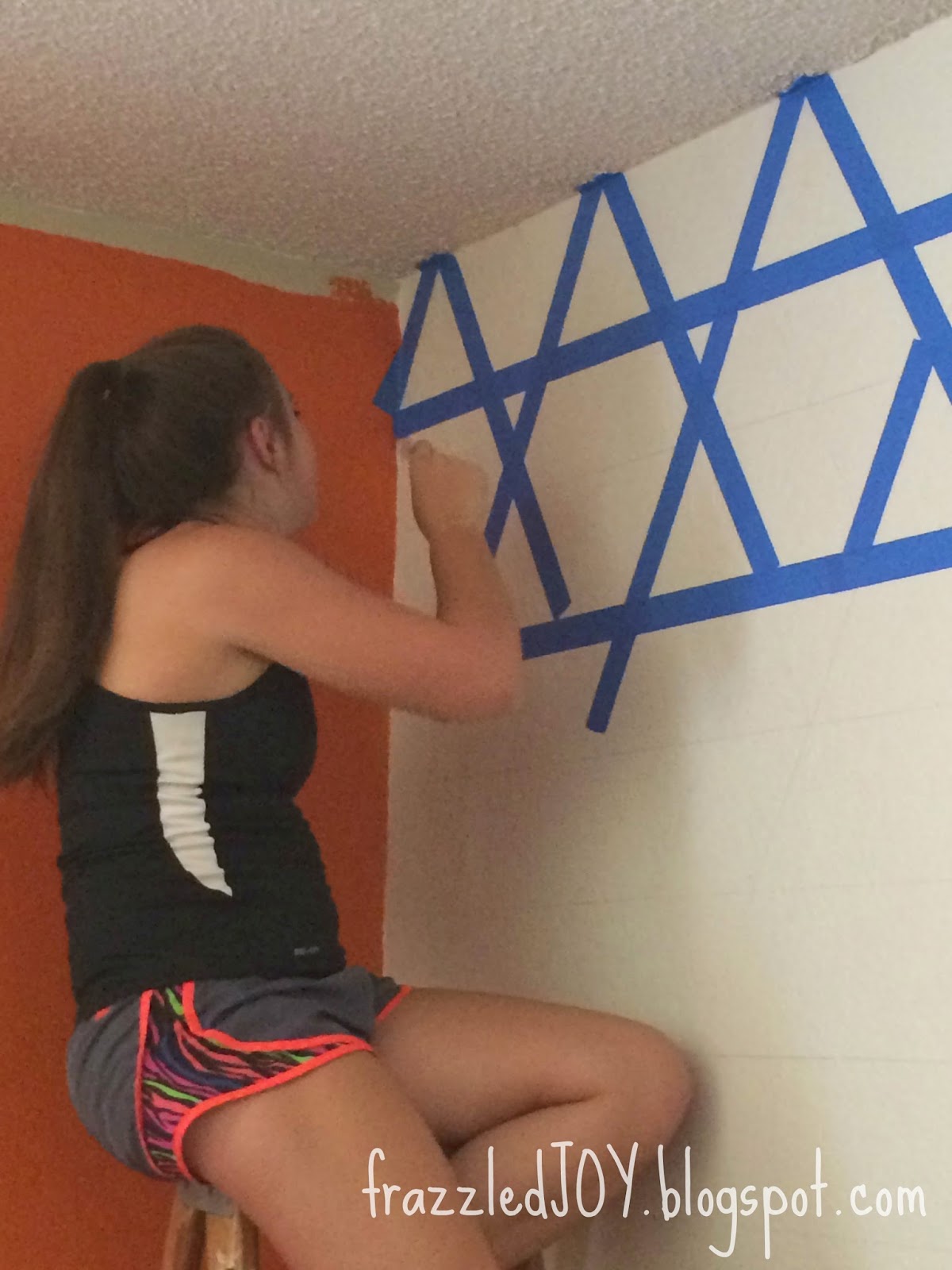 Next came the taping.  Which again was an experiment.  We tried several ways to tape off large areas.  But, we soon discovered, that while we taped off one set of triangles, we were covering up another set.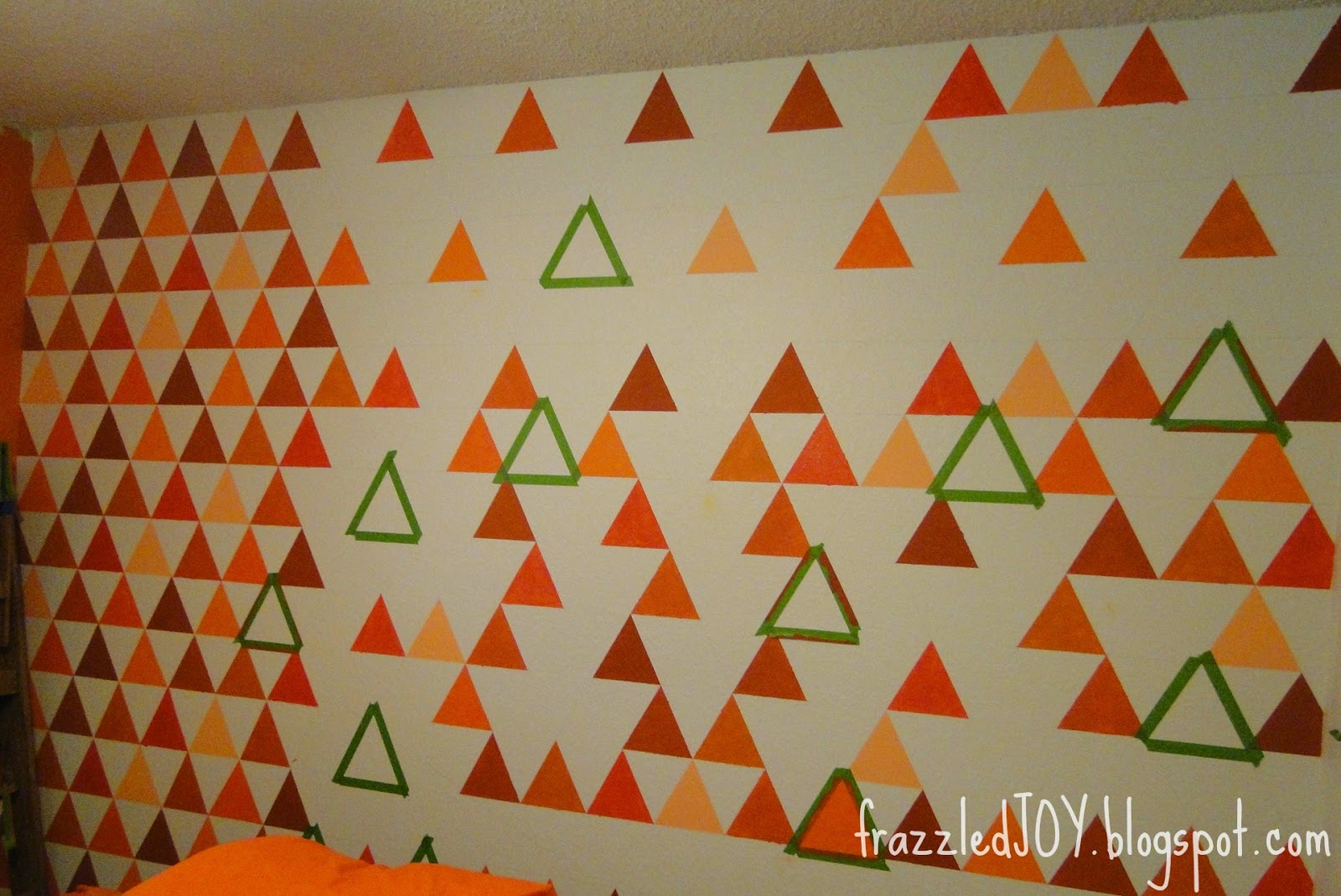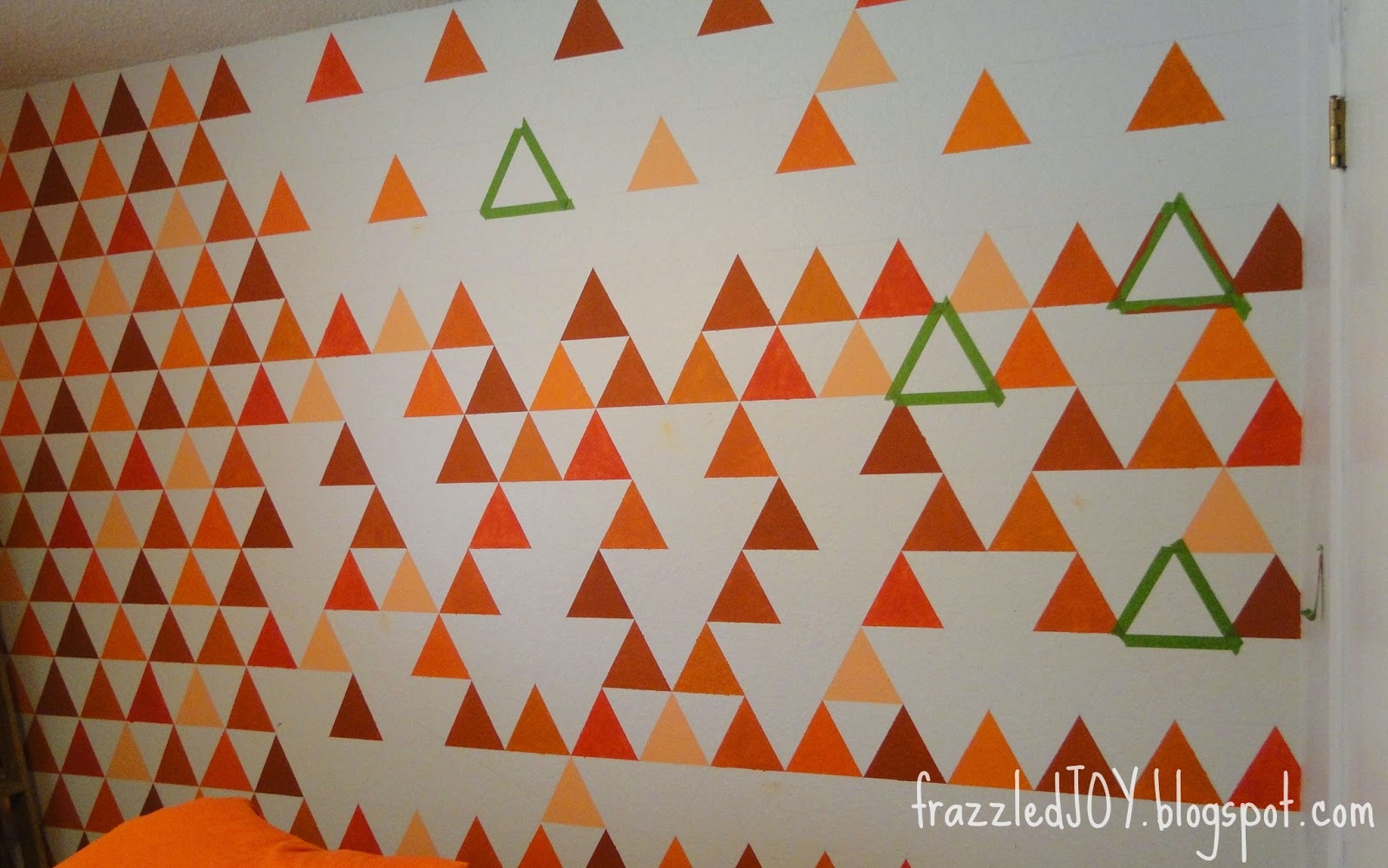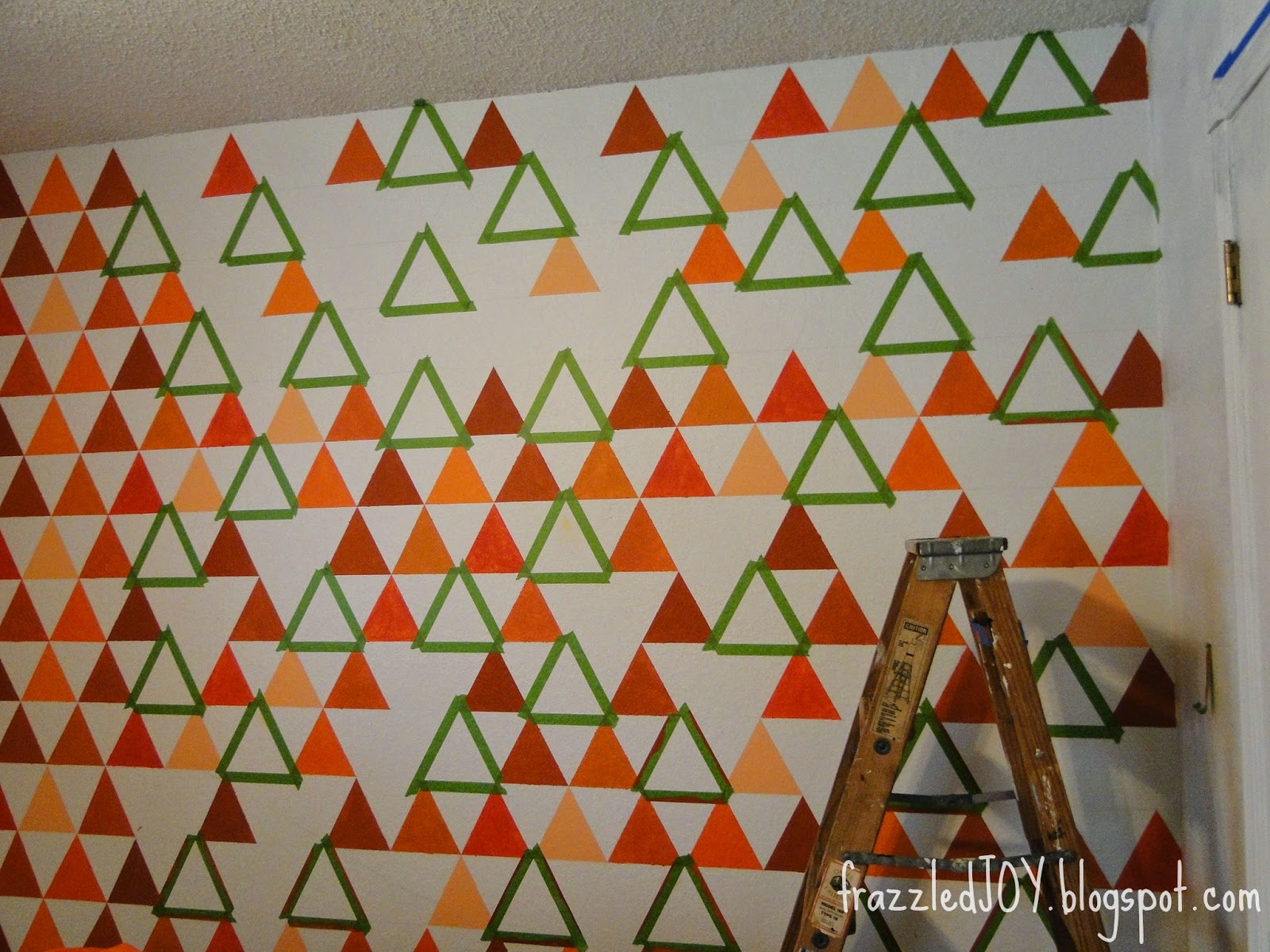 So, we just taped off a set of triangles, painted and moved onto the next set.  My baby girl did her fair share of the work, which I love, and I helped out while she was at school.  Here's a little slide-show to show the progress.
And just for fun, the ginormous tape ball we ended up with! 🙂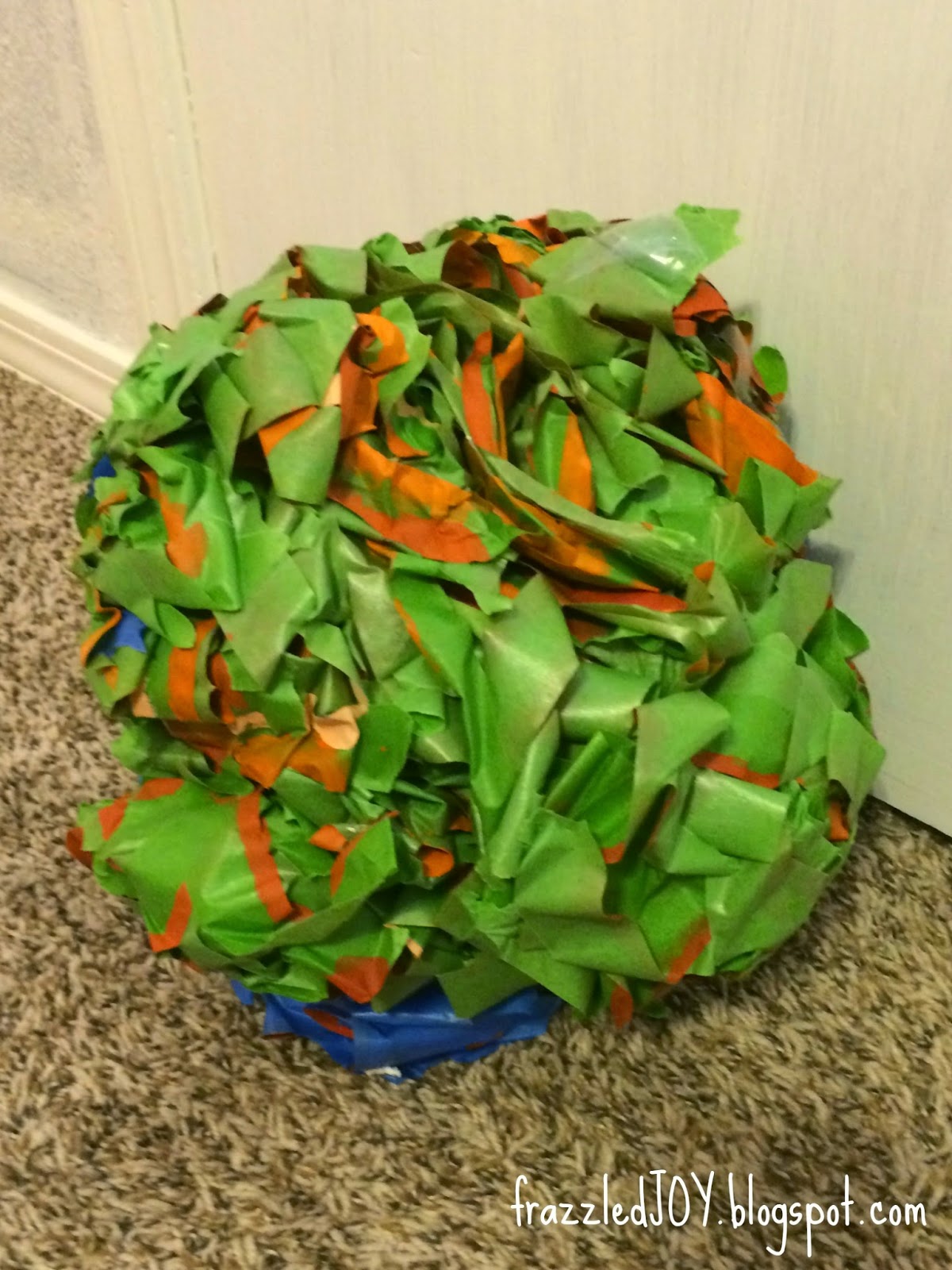 Together we knocked it out, and literally this vision of hers is a knock-out in reality. Definitely geometric, definitely bold – just like her (well the bold part at least ;)).  
I love it, but mostly I love that she loves it!!  


Want to see the completed room? Check out this post!