I just couldn't stand it any longer!! I have been seeing so much wonderful fall decor around the blogosphere that I just had to join in on the fun!!
No matter that it was 90 degrees out when I was doing this, it will get better later this week.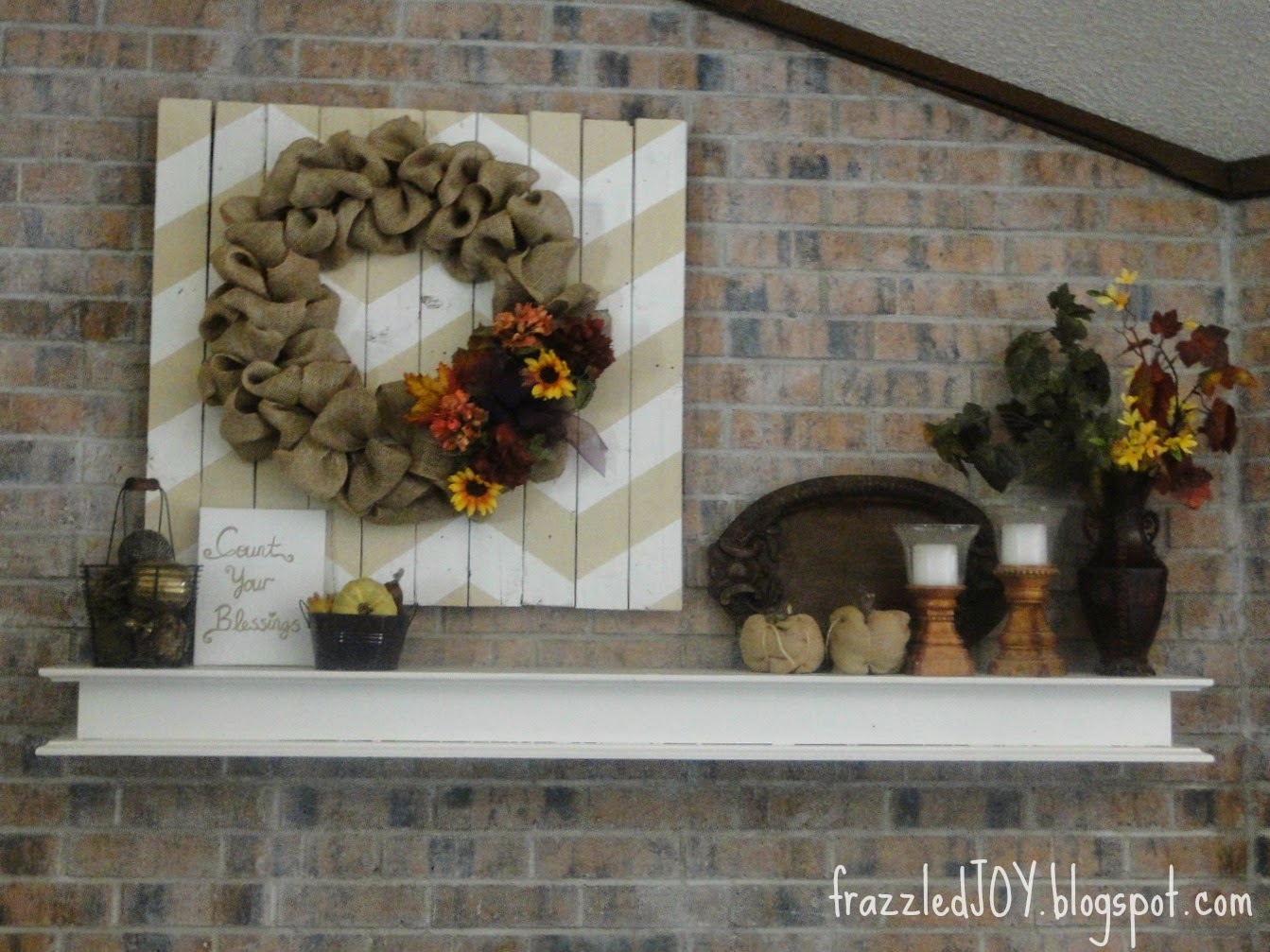 So, I pulled out my fall decorations this last weekend and yesterday I got to work. I have a couple of things that go outside. And then I focused my attention on the mantel. Since I don't really have a ton of fall things, I typically have to get creative.
I shop the house and use things in a different way to gain the color and feel I am looking for.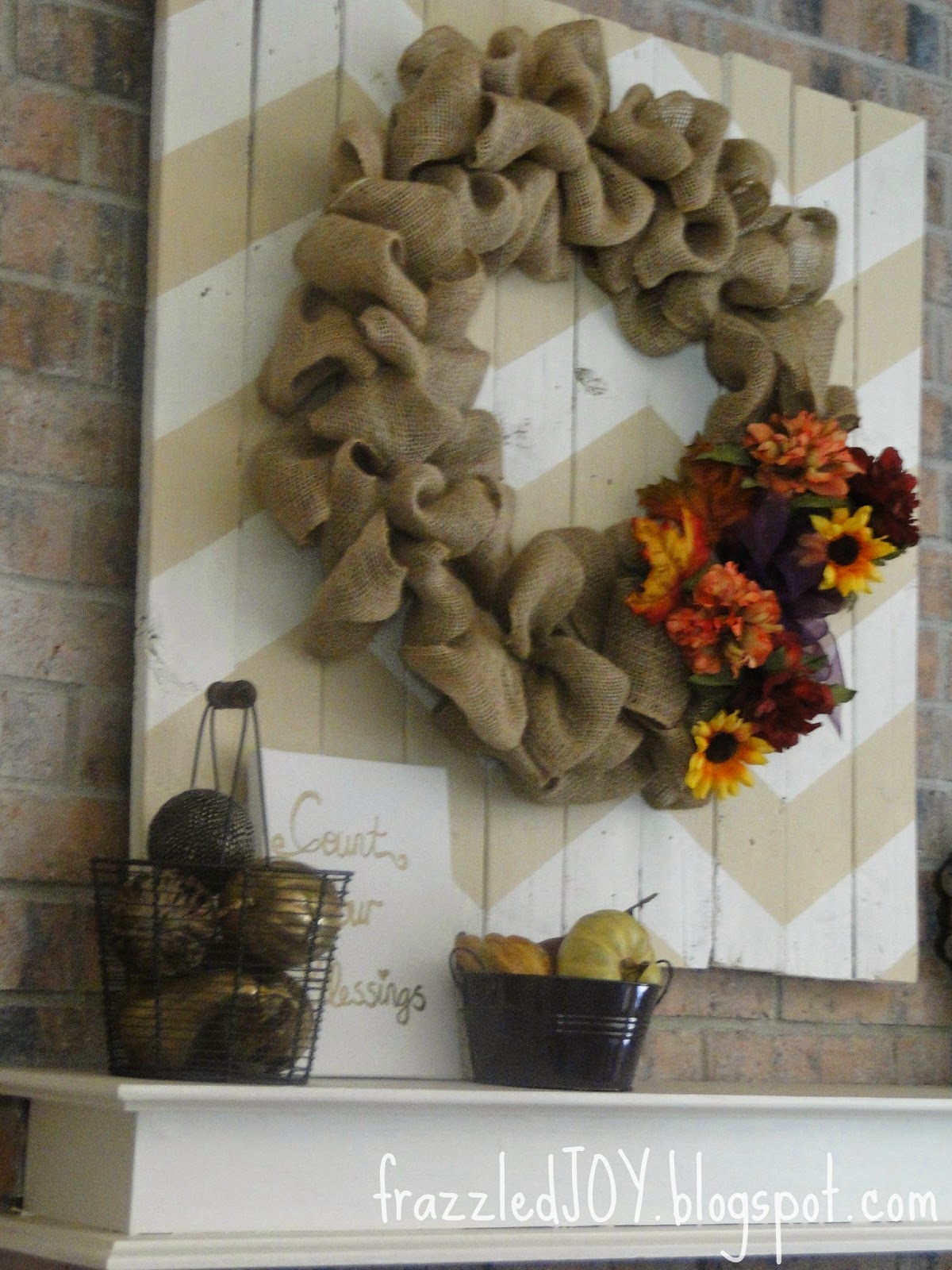 I used a few silk floral stems that I already had, but I didn't find any inspiration in my tub 'O ribbon. So, while I was out running errands I picked some up at Hobby Lobby (50% off of course). I love deep purple/plum for fall. It coordinates so nicely with the oranges and yellows. I also ran into Dollar Tree for a couple of things and found this adorable tin in that same deep purple! What are the chances??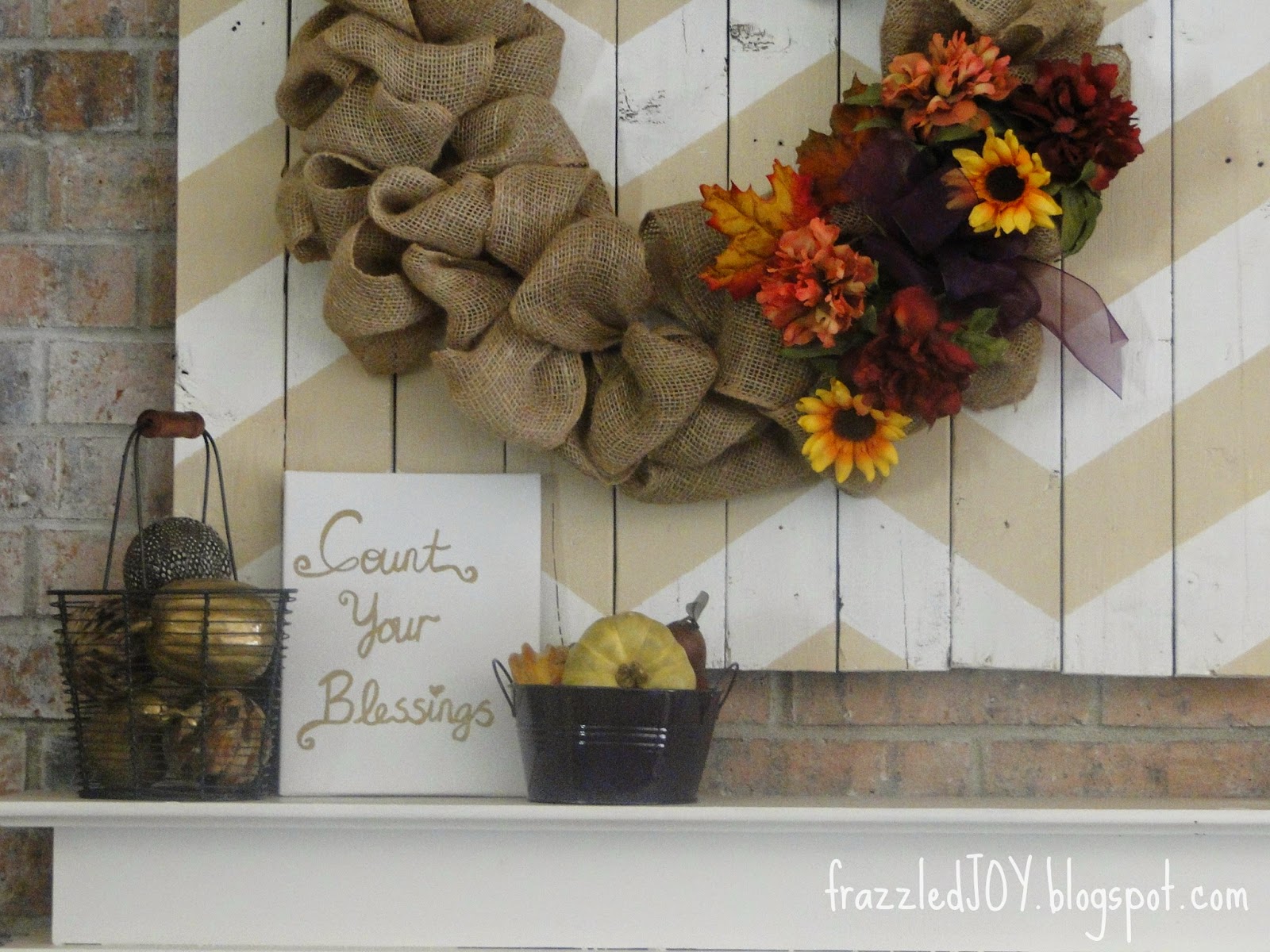 You might be able to catch a glimpse of the pumpkins I painted gold last year. That corner with the baskets needed a little something, so I grabbed an empty canvas that I had and a gold paint pen and free-handed a little sign. 🙂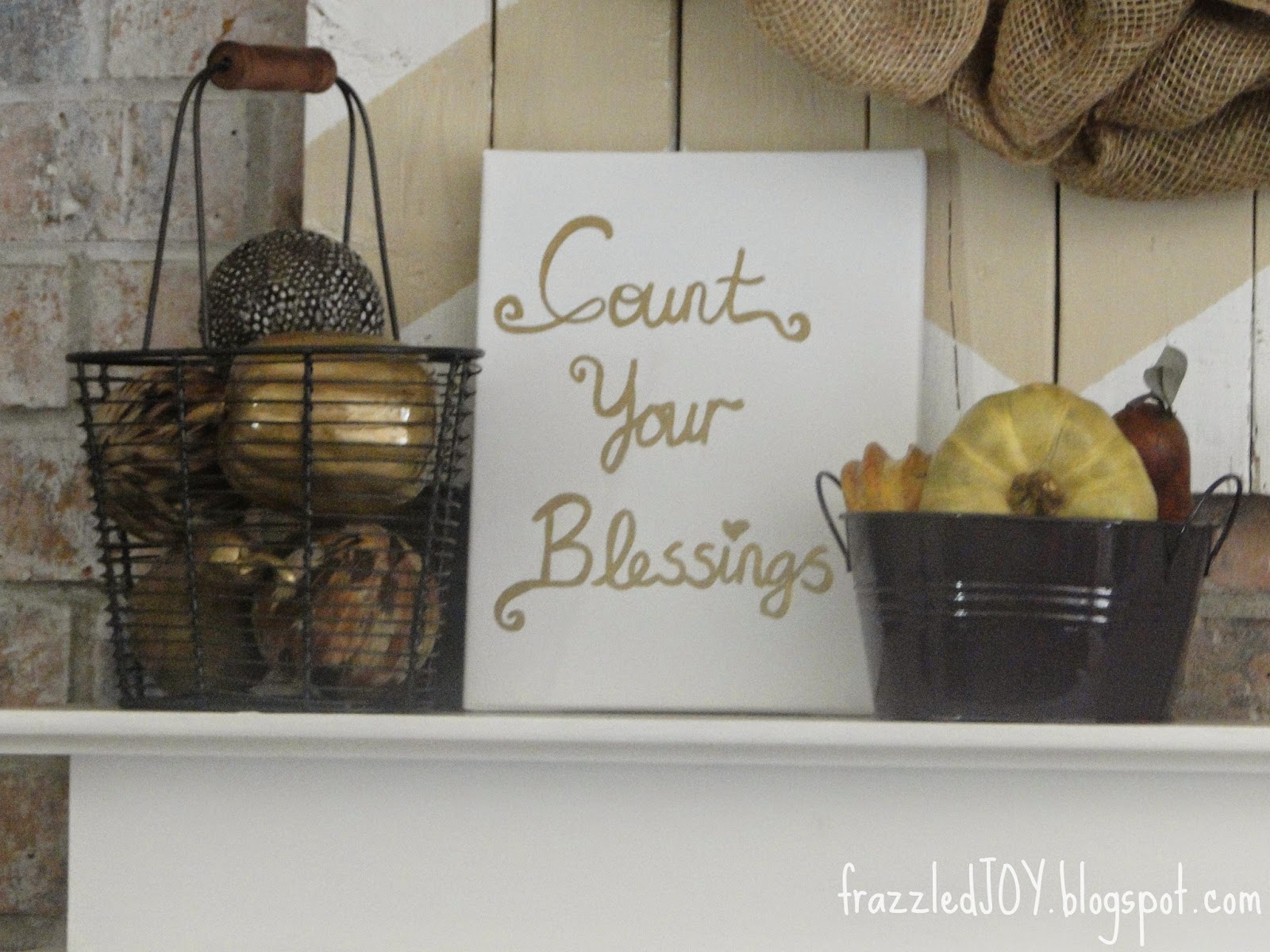 The other corner is filled with things I found elsewhere in the house, just used in a different way – a platter propped against the brick, a metal vase filled with fake leaves and flowers.
The burlap pumpkins I made a couple of years ago.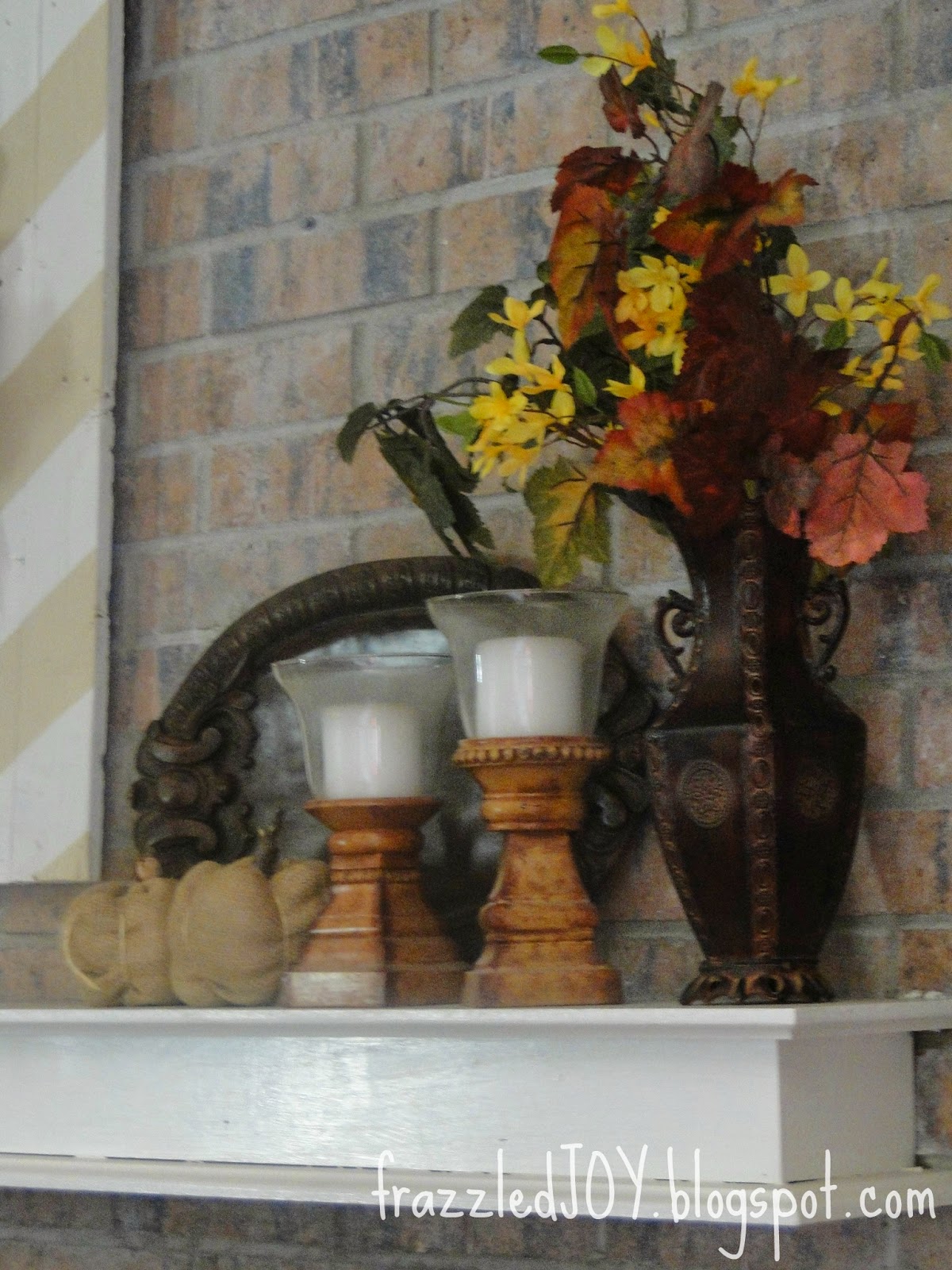 Hard to believe I did this whole mantel for under $5. That works for me!!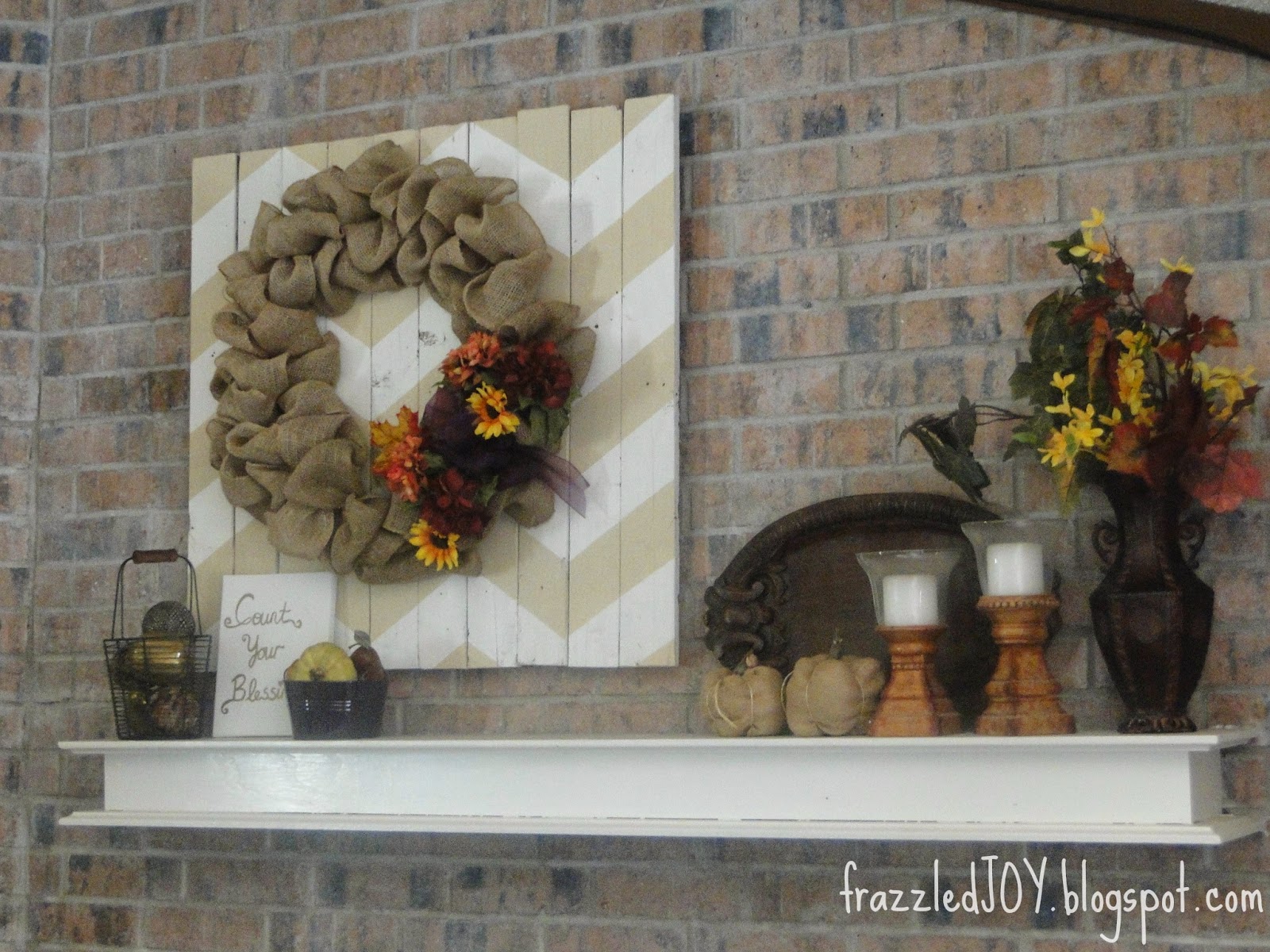 Booking flights for my boy to come home for Thanksgiving and counting down the days!! Goodness, holiday travel is costly!! We are complete rookies when it comes to air travel at the holidays – we are the over-the-river-and-through-the-woods kind of family ;). Thanks for stopping by today!!