In honor of my daughter's birthday this weekend I thought I would finally share with you her new room!!  This was truly a collaboration between her and I design-wise, with her having the majority of the say.  In the past I would always tell her she could design her own room.  But, in the end it always ended up being more what I wanted.  This time I was intentional about letting her have her way.  Which proved to be difficult sometimes, I'm not gonna lie. 🙂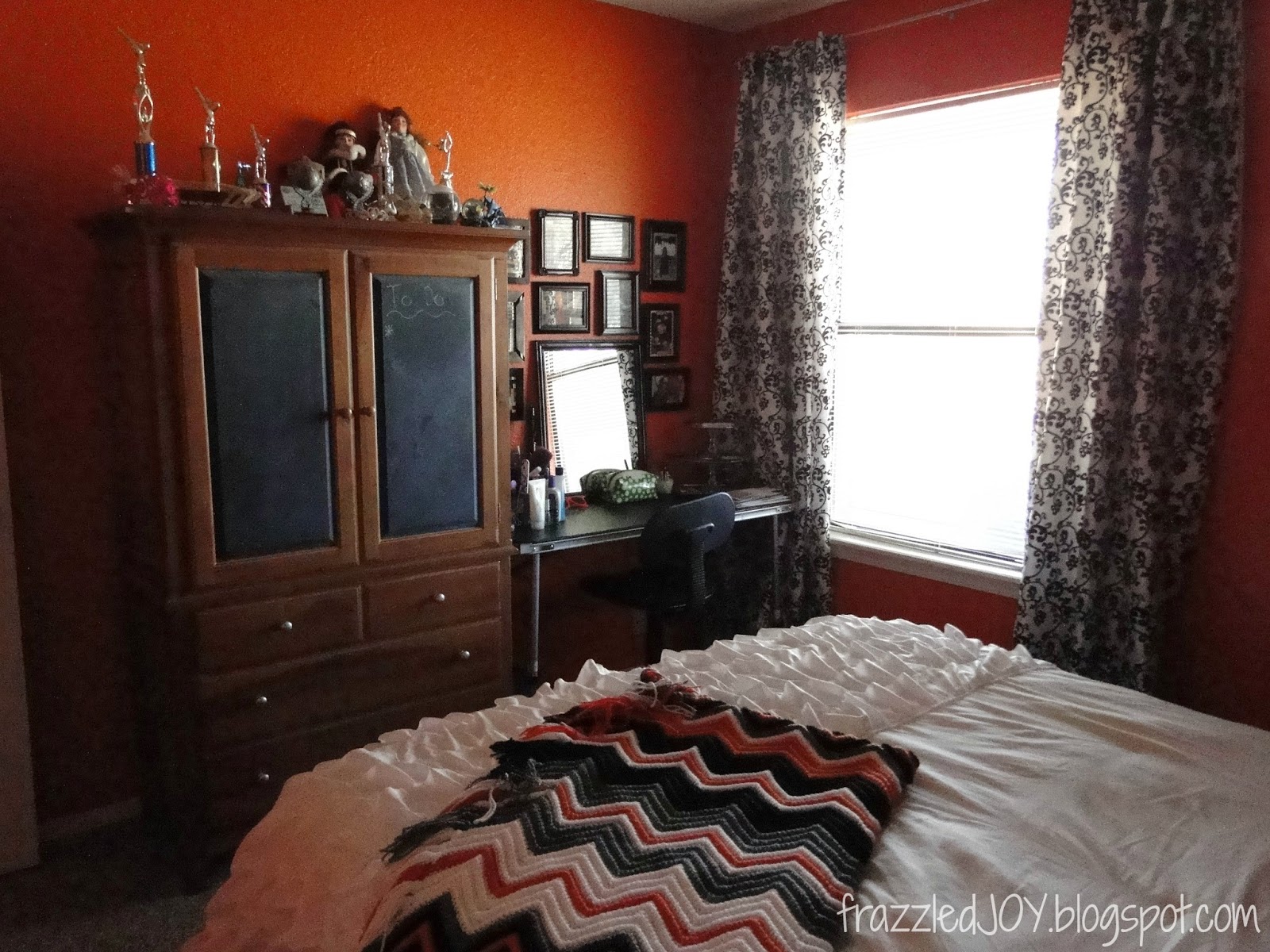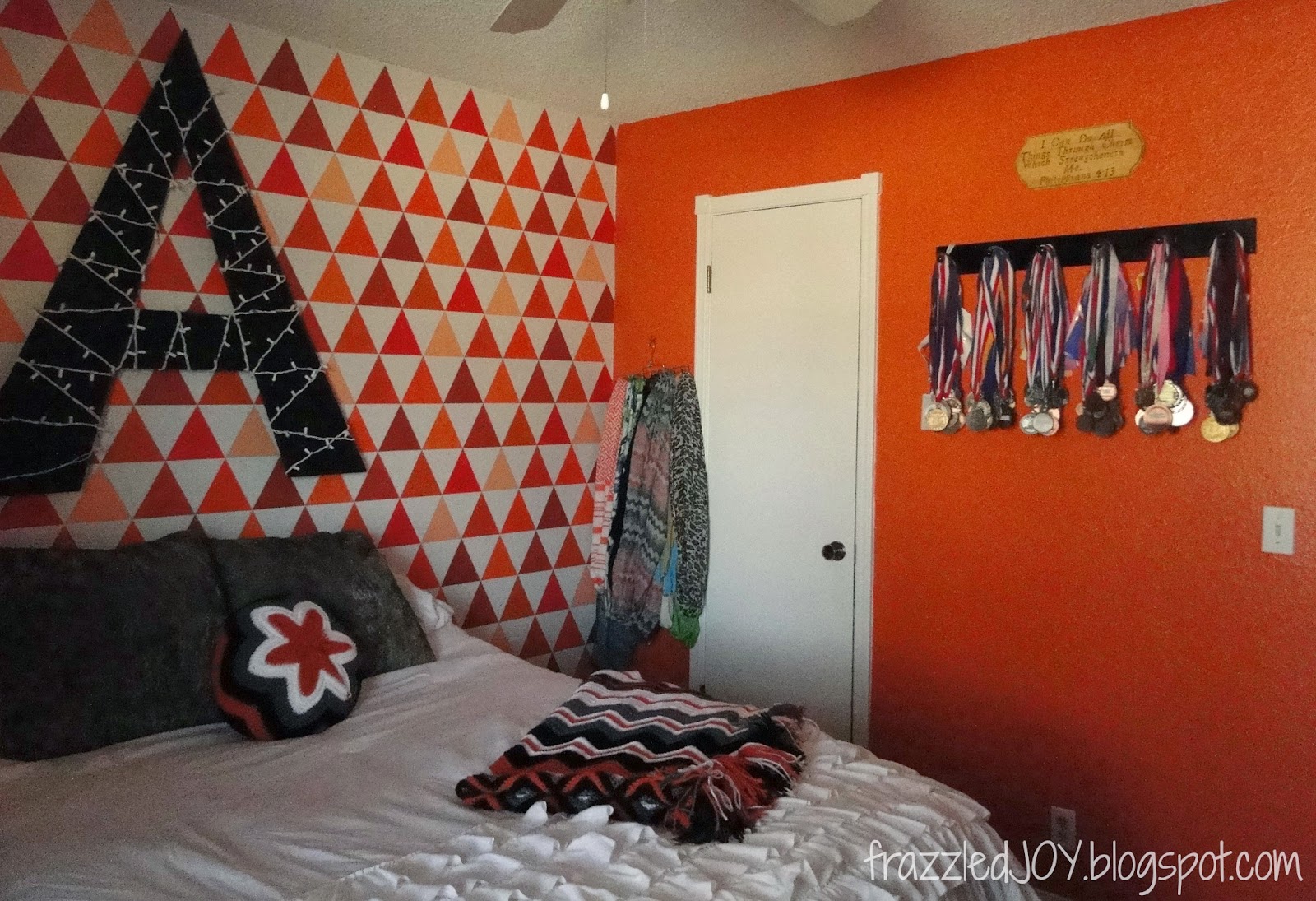 We did get to enjoy some crafting together along the way.  The large "A" above her bed was all her (and her dad).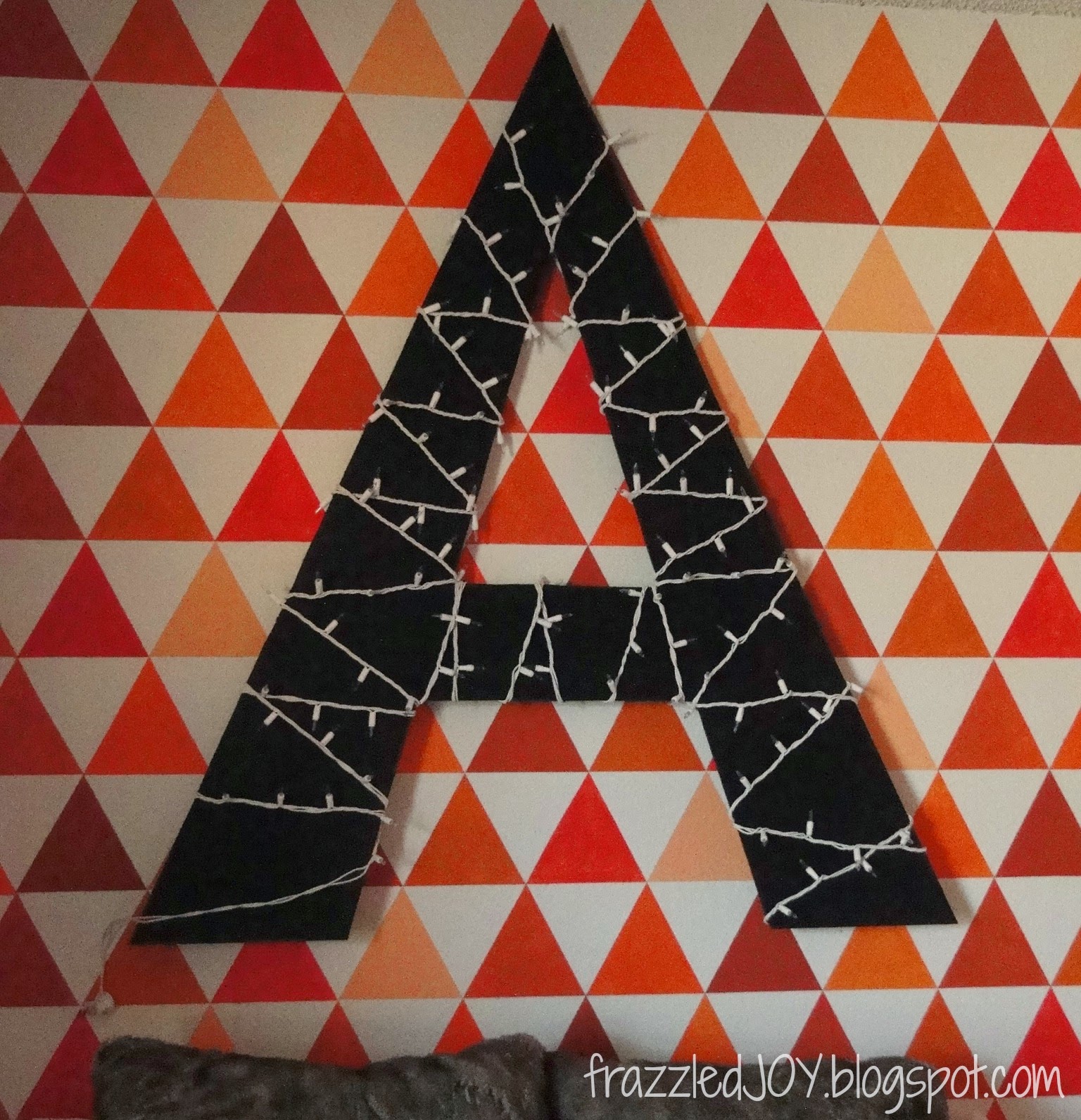 She drew the letter, dad cut it out, she painted it and she wrapped it in lights.  It's super cute lit-up.  🙂  She said she wanted a big "A" and I just couldn't see it, but it turned out great.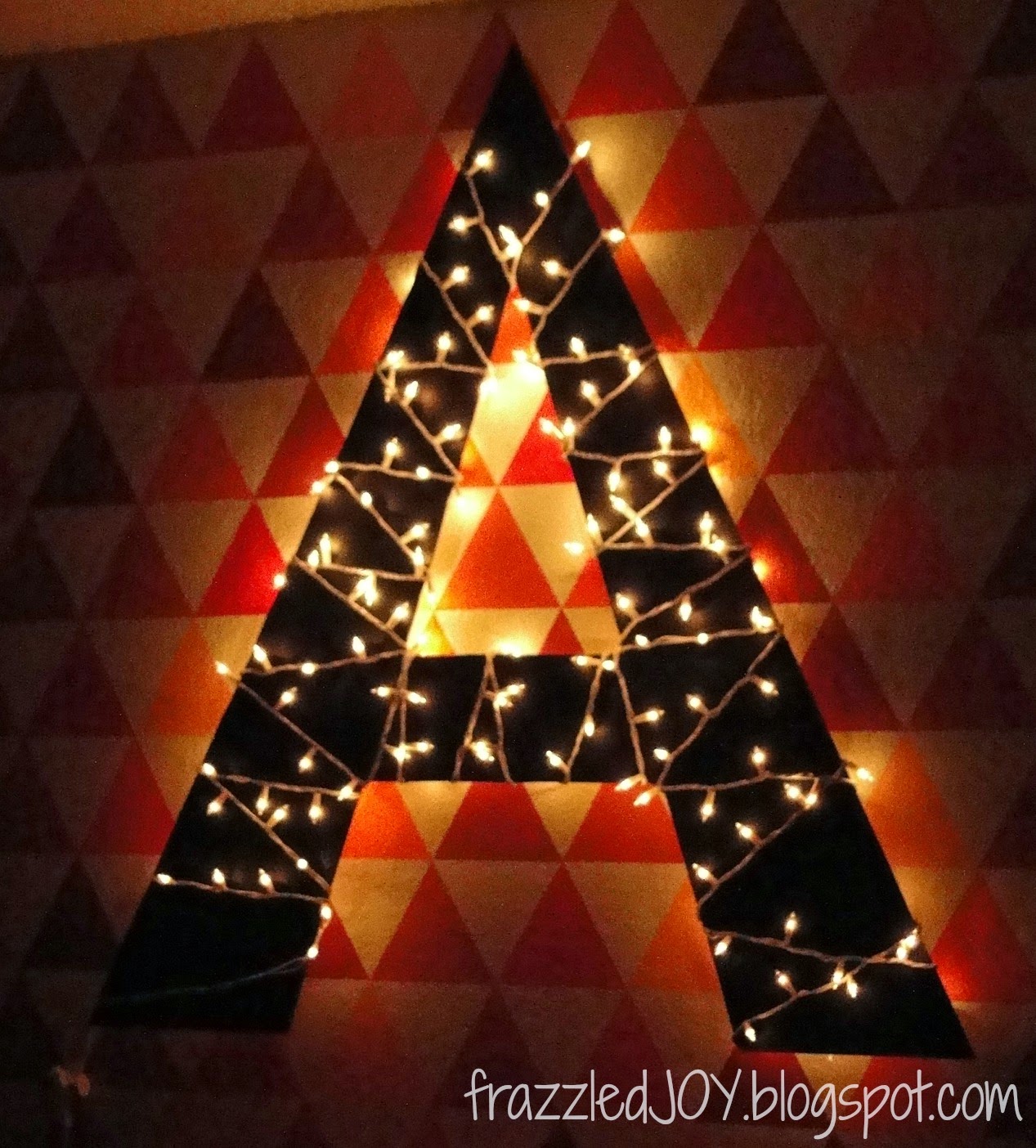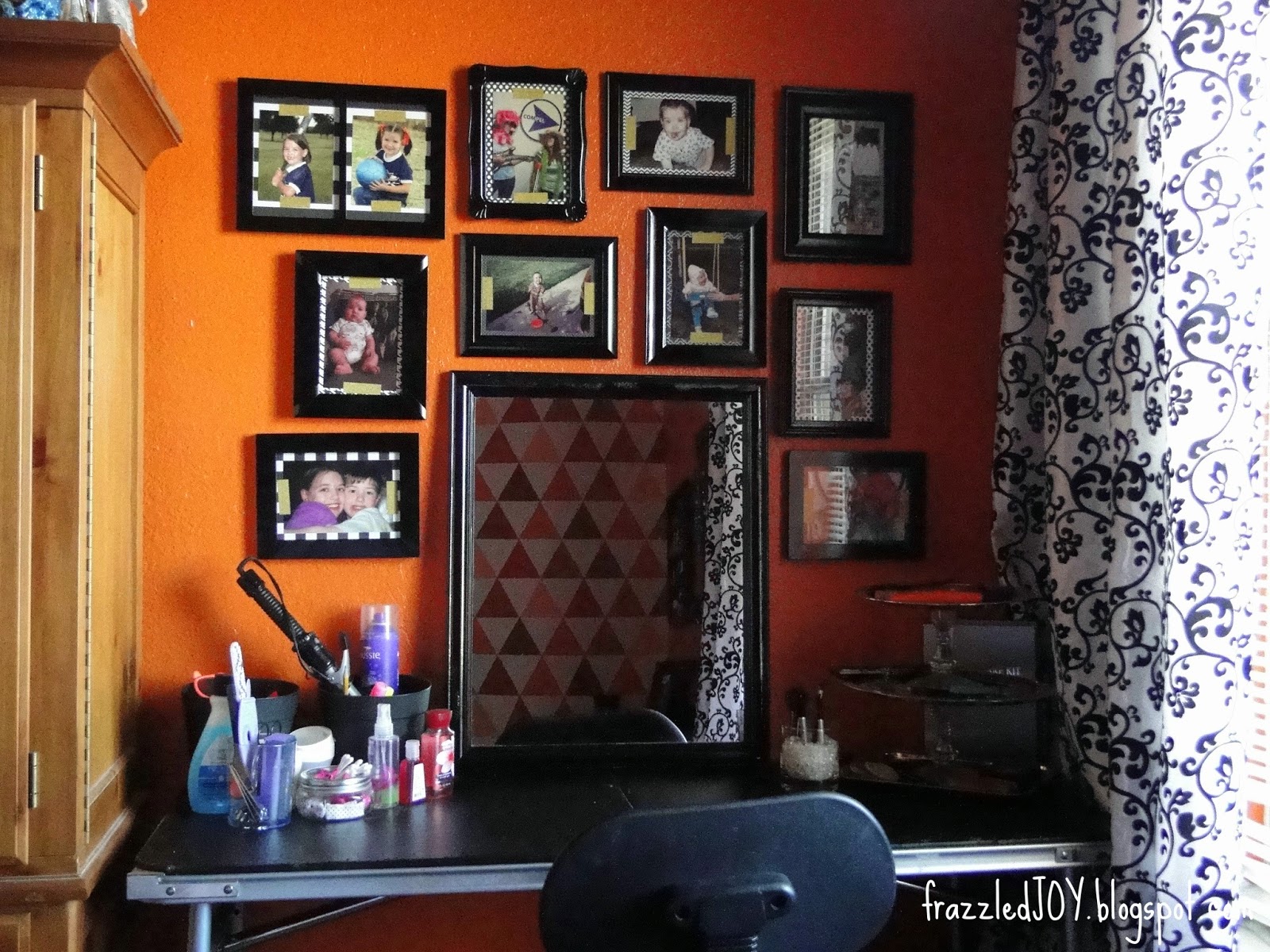 She is very much what I like to call an out-in-the-open organizer.  If the place for things is not out in the open, things will not get put away.  So, I had stocked up on ideas from blogland for months and these are the ones we tweaked to work for us with a lot of supplies we had on hand.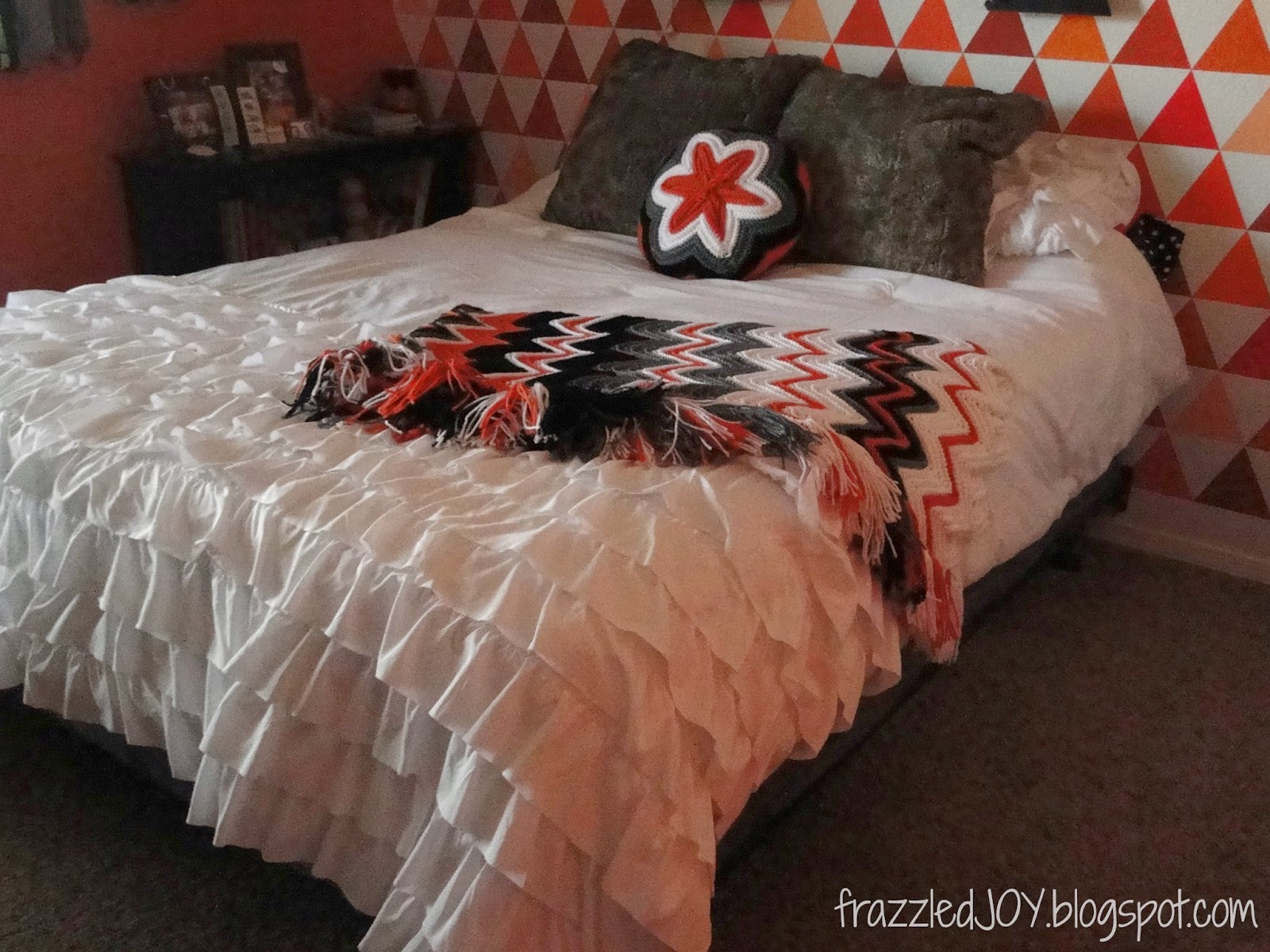 The bedding is quite the combo.  With all the orange in the room, I insisted on white bedding. Daring to be sure with this messy teenager, but I knew the room needed some light.  We found this cuteness at TJ Max.  The throw and the adorable pillow were handmade by her granny and are just the right touch I think.  She was hoping for some fur pillows and I found these rather large ones at Sams before Christmas for $20 each, and they have feather inserts!  Steal :). The curtains actually moved with her from her previous room and they were purchased from Hobby Lobby.
This room is so her, and I'm happy to have worked with her on this project! Do you have a teen you want to create a space for?  Make sure and give them plenty of input.  They need a space they can call there's during these fun years. 😉  Thanks for stopping by and have a wonderful weekend!!
P.S. If you are interested in seeing where this journey started you can check out this post.