The Olympics are a pretty big deal in our house.  Nothing else has been on the television since it started, and everyone fights for control of the remote trying to make sure they don't miss the good stuff.  This time around has been a little different for me with this girl…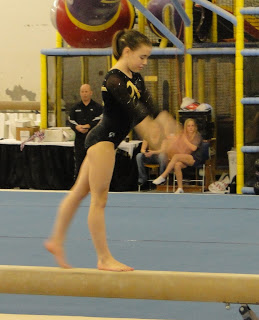 She has loved the sport of gymnastics since she was four years old.  She loved everything about it and seemed to be great under pressure.  She seemed unstoppable.  Let me tell you, until you have a competitive athlete in your own home, it is so hard to understand the behind the scenes part of the Olympics.  My girl competed for six years in the sport of gymnastics.  Gymnastics is a tough sport.  It is hard on your body – lots of jarring, bouncing, and…falling.  It is hard on your self-esteem – lots of room for failure, and not as much for success and people judging you constantly.  It is hard on your life – you have none, no family life, no social life (outside the gym at least).  But, for those few girls who love it enough to stick it out, it pays off.  This is what we all see in these Olympic gymnasts.  It's all glam and glory because for these girls all that hard work, and sacrifice paid off.
For those who don't make it for whatever reason, it's a different story.  My girl sat riveted to the tv watching the women's gymnastics team final competition.  No doubt thinking "that could've been me".  But one injury, one too many stresses, and she was done with the dream.  There are thousands of girls all over the country that are sitting in the same spot with her, and only five on the podium.  There will be hundreds of starry-eyed four year olds that will sign up for gymnastics this month filled with big dreams.  And of course, we cheer them on, because we have proof in those five young ladies, that it can happen.
That brings us back to this girl….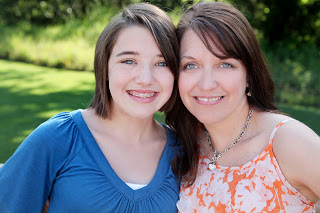 Yes, I know she looks just like me…
I don't mean to paint a sad picture, because it's anything but.  She chose to leave a sport she loves because she felt God leading her in a different direction.  I will always admire her courage to step away in faith, not really knowing where that step was going to take her, not many adults can do that.  But my girl is full of spunk and confidence, and I love that most about her.  She is growing into an amazing young woman and I am tremendously proud of her.  As she walks her winding path, the purpose of this journey will one day make sense.  But, until then she will walk on, find and chase a new dream, and we will cheer her on, because we know that it can happen.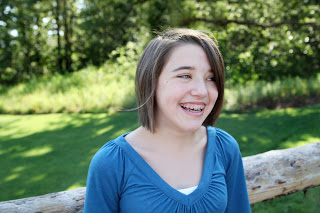 This is not her favorite picture but it's one of mine.  Shows her true personality 🙂
bottom two pictures courtesy CaitPhoto