Why blog?
That is the question I have asked myself for months.  These are the answers that I came up with.
1)  I love to read blogs
2)  I like to write (weird I know but I do)
3)  To recount God's blessings over our family
Really it's all three.  I do love to write.  I do love reading about other people's lives, but not in a weird creepy kind of way.  I like that it makes me feel normal.  How I'm not the only one who doesn't like to spend oodles of money decorating their home.  How I'm not the only one who struggles to balance everything.  How I'm not the only one who makes mistakes and then laughs about it.  I love reading about how everyone else is just like me.  I think it is so cool that there are people out there I have never met who seem to get me!  Some days it is just the encouragement I need to get up and get going!
The last one, however, is the one that hooked me.  My husband and I have been riding this roller-coaster of life together for 18 years now. And the path that God has led us down has been winding and even bumpy at times. One of our favorite things to do when things get bumpy is to look back at where we've been, where God has brought us. Those are the times that God reveals pieces of His plan to us. It helps us to see why the bumps are there, and helps us to keep walking. So, I hope that as I blab on about day to day things on this blog, God will weave His glory and we will see His hand.
God continues to show Himself to me over and over again and I don't want to forget any moment, so I'm jumping on the blogwagon.
So today I will start by telling you a little bit about us.  My husband and I have four children.  Three boys and one girl.    Our oldest son is 16, our oldest daughter is 14, the "little boys", as I often refer to them even though they aren't so little anymore, are 10 and 9 (no I'm not crazy they are 19 months apart).  I am the director, or the "principal" as the kids call me, of the mother's day out and preschool program at our church.  Maybe from this description I don't need to explain the "frazzled" part of my blog name, and hopefully I don't have to explain the "joy" part either.  The joy is sprinkled throughout my day and is usually unexpected.  Whether it is a sweet smile from a child, or an encouraging, loving text from my husband.  Life is good.  God is good.  My husband is the Minister of Recreation and Community Outreach at our church.  He is the love of my life, a wonderful father, and a Godly man.  He also just started blogging!!  You can check him out here if you want.  🙂  I could ramble on for hours about each of the wonderful people in my life, but that will have to wait until another day.  For now I have just one last thing to share…my heart…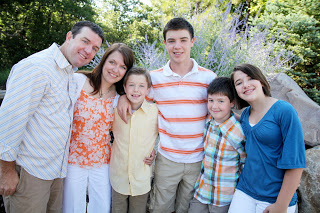 We have an awesome young lady who takes our family photos.  You can check out her talented self 
here
.
Blessings to you until next time!!