It has finally cooled off a little here, and I am feeling a little like diving into a few projects at home.  As if I don't have anything else to do right?  Anywho…
After our third trip to the beach last summer I decided that this is where I am meant to be…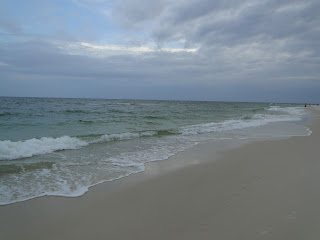 This is my happy place 🙂
But, for many reasons we are stuck in the concrete jungle, as my husband says.  So, for now I wanted to find a way to bring the feeling of my happy place into my home.  I have always gravitated to warm colors – brick red, brown – earthy colors.  But now I find myself more and more drawn to the colors of the beach.  The blues and greens of the water, the various shades of beige on the beach, the coral and yellows in the seashells and sunsets.  Something like this
My next step in the lightening up process is drapery.  This is what I have now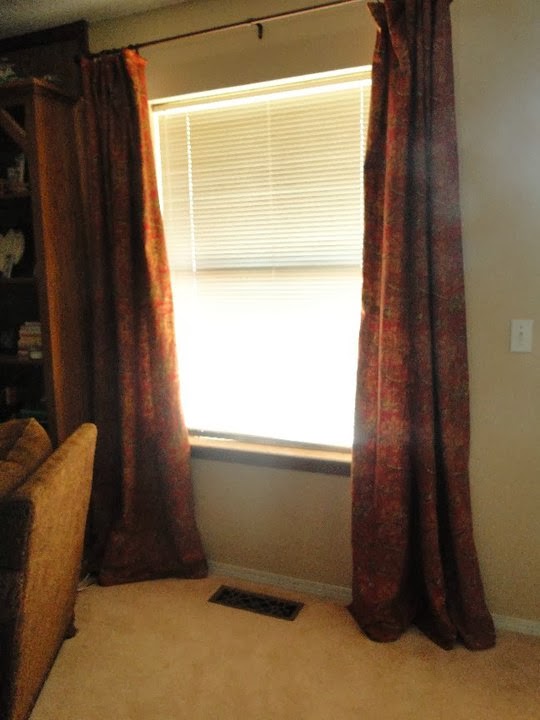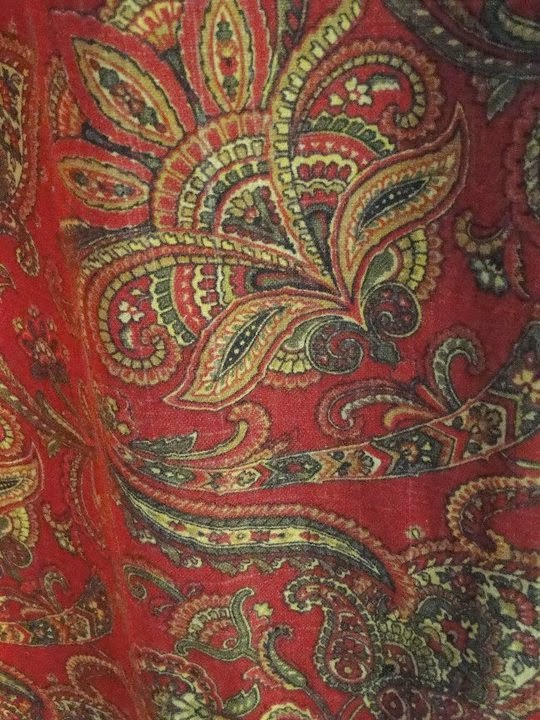 I'm thinking something like this would be nice
But since this blog is new, I thought I would rewind a little and share with you where I started a few months ago.
The first step was the front door, I had been seeing so many cute colored doors on Pinterest.  So, I went on a search for paint, on the mis-tint shelf.  And, I found the perfect color, $7.00 for a gallon of paint+primer!!  Score!!
Not in the blog mode I did not take a before, but here is the after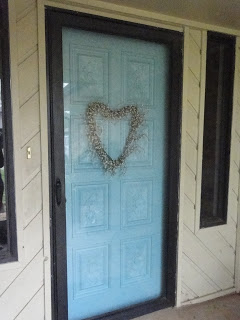 Love!!
Then it was on to my biggest issue in my house – all the orange oak.  I am soooo over it.  I swore after painting all the trim and cabinetry in our old house that I would NEVER do that again, but just like with childbirth, I think I am removed enough from it to get started again.  So, start is just what I did.  My hubby and kids were out of town one weekend, fishing, and I dove head-first into my deconstruction project.  Here is the before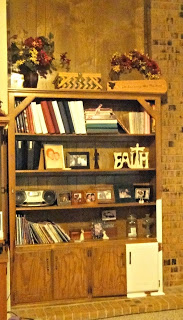 You can see on the bottom where I tested a couple of paint colors before I found one I liked. I ended up choosing Glidden Antique White.  I went with the paint+primer because there was no way I was sanding all of that and I wanted to save a step.  You can see how dark it is and that is with the lights on.  (Forgive my photography skills, still learning how to use my camera.)  By the way there is another built-in just like this on the other side of the room.
So, I started painting…  (I did not sand anything, just cleaned it all really good)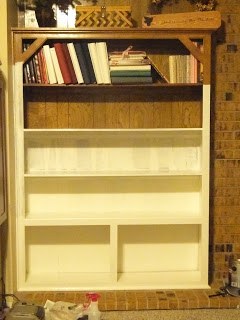 You can see in the photo on the left that I was too lazy to empty all the shelves before I started.  I'm not a very patient person, and I needed some gratification to motivate me to keep going.  You can see the yellow glow the orangey oak causes.
Then after I started painting….I decided to start deconstructing.  I had always thought it would be great if we could put our TV and all it's components in this built-in.  So I did some measuring, and got out the saw.  I used a jigsaw to cut the second shelf to the length I wanted to remove.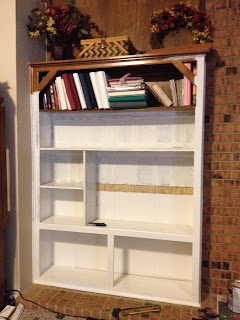 Let me tell you, that was a boogar to get out once I cut it!!  But, I finally got it out.  Then, I turned it sideways and cut it to fit as a side piece for the newly created smaller shelf to the left.
Woo HOO!!
Then, more painting, and yes I did clear the shelf off 🙂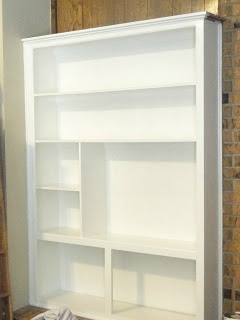 Much better picture…taken in the daytime, and no orange cast.
Here it is now reloaded with all of our stuff (really the daytime pictures with the natural light are so much better, I'm going to remember that).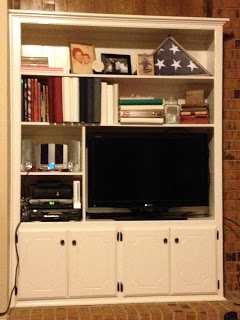 I still need to get a cord cover for that ugly cord, and I plan on painting the oak paneling above…someday.
Every since I finished this I have been trying to convince my hubby that I need a table saw and a nail gun, for my list of future building projects.  Anybody with me??
School starts Friday, so maybe I will have time soon to tackle those drapes.
  I read a post today from one of my favorite bloggers that really hit home. "Seven Signs You Might Be Decorating out of Fear" – head over to
The Nester
 and see if this describes you.  I am done being afraid of decorating,  if I like it then that's all that matters!!  🙂  Thanks for taking the time to read my ramblings. I hope you enjoy it, and are inspired to try some DIY.
Sign up to join the challenge and take back your house in 2018!
#takebackthehousechallenge