Hey there! So two things. One – I had a totally different post planned for you this week, but the cloudy weather changed my plans (very hard to photograph with no natural light). Two – I haven't done one of these in a while, so I thought it would be good for today!

Fall is finally here and I am so glad!! Along with the rain with had this week came cooler temperatures. Yay for sweater and boots! How is it possible though that September is mostly gone?? I swear, the older I get the faster time flies by.
I thought I would round up what happened on the blog as well as what has been happening on the home front.
On the home front
On the home front we have been all about chasing our kids all over to watch them do all the things they love!
It's marching season, so there has been a lot of this.

I wasn't in band in high school, so I never realized how time consuming marching season is. My boys are exhausted and working their tails off right now. Thankfully, it's a short season, and they will make it through just fine.
Our youngest is also running cross country again this fall. So, when we're not watching him march on the field, we are watching him run in the fields. Ha! (oh and sometimes the fields are muddy, ugh)

And then, of course, there's this….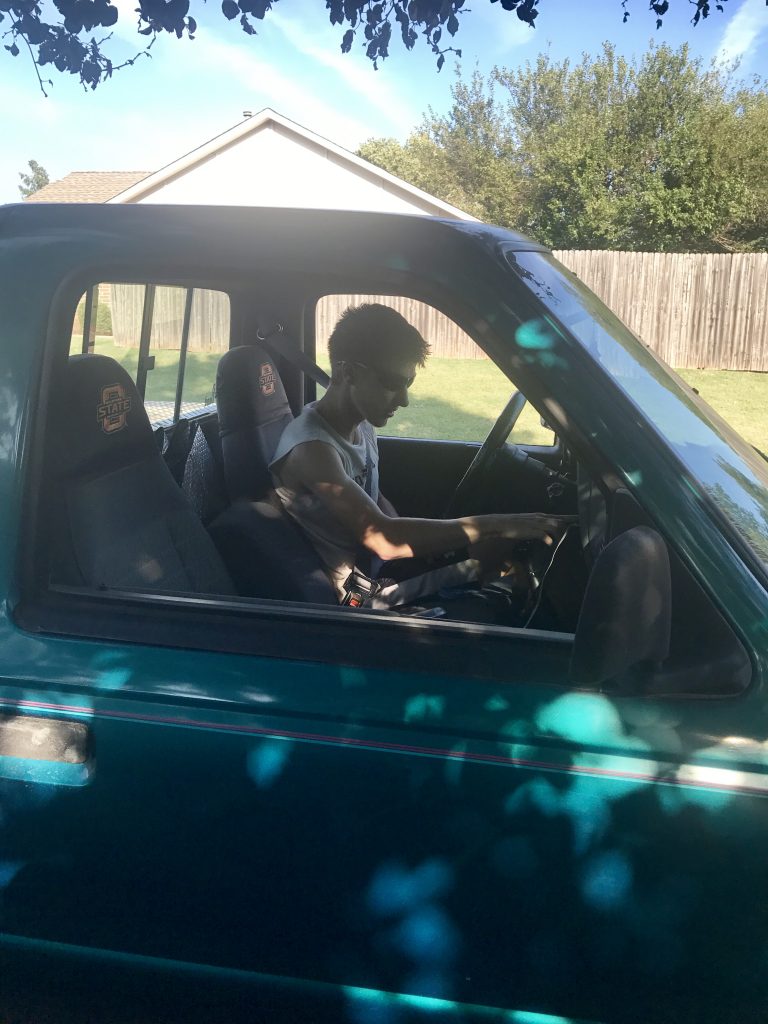 Yep, my third baby turned 16 and got his license (btw, I can never, ever spell that word correctly, ever). Don't you love his fancy ride??  😀
Oh, and This is Us premiered. Did you watch?? I'm so happy it's back!!
On the blog
On the blog this month we have been all about decking our home for fall, with a couple of crafts thrown in for good measure. If you missed a post, click on the picture and you will be taken there :).





I've been trying to share more day to day on Instagram stories lately. Do you love them or hate them?? I love getting a glimpse into the person behind the blog! If you're not already following along on Insta please join us there!!
And, I am currently working on Christmas stuff  😮  Yep, I said it!! Only 88 days friends. Ha!!