Hey friends!! I know, I know, it's not quite officially fall, but it really is starting to feel like it more and more here (ignore the few 90 degree days we have had), and I am loving it!!
Maybe you haven't started decorating for fall yet, maybe you haven't even thought about it. Maybe, your whole house is decked out in pumpkins right now. No matter where you are, I hope that you will be inspired today because that's what it's all about really!! Today I am sharing my home all cozied up for fall and I've joined a great group of bloggers who are also sharing their homes this week. Be sure to check out all the inspiration by following the links at the end of this post!!
If this is your first time here, welcome! Please take a minute and look around!!

For me these days, decorating for fall means less pumpkins and more cozy. I mean, don't get me wrong, you're going to see some pumpkins, and plenty of orange (because I love orange), but I just don't go nuts.

My style has become more and more on the minimalist side of things over the past few years. I'm comfortable with empty space, in fact I kind of like it! 🙂


We have a lot of brown going on in our family room right now. New furniture is on the short list, as well as new floors. But, for now I'm living with and loving what I have with a grateful heart!!

You'll see more details about our mantel later this week but here's a sneak peek!





We always have an abundance of throws at arms reach (because someone is always cold), but even more so in the fall and winter. I picked up this super soft orange plaid one from Homegoods a few weeks back. The orange pillow covers were made by me a few years back. I almost always make my own pillow covers, if you can sew a straight line it's really pretty easy!

Our dining room got the fall treatment too with a little different color scheme. Love, love using my bowl from our trip to Magnolia Market and loading it up with painted Dollar Tree pumpkins!!



Thanks for stopping by today and I hope you were inspired. Happy Fall Y'all!!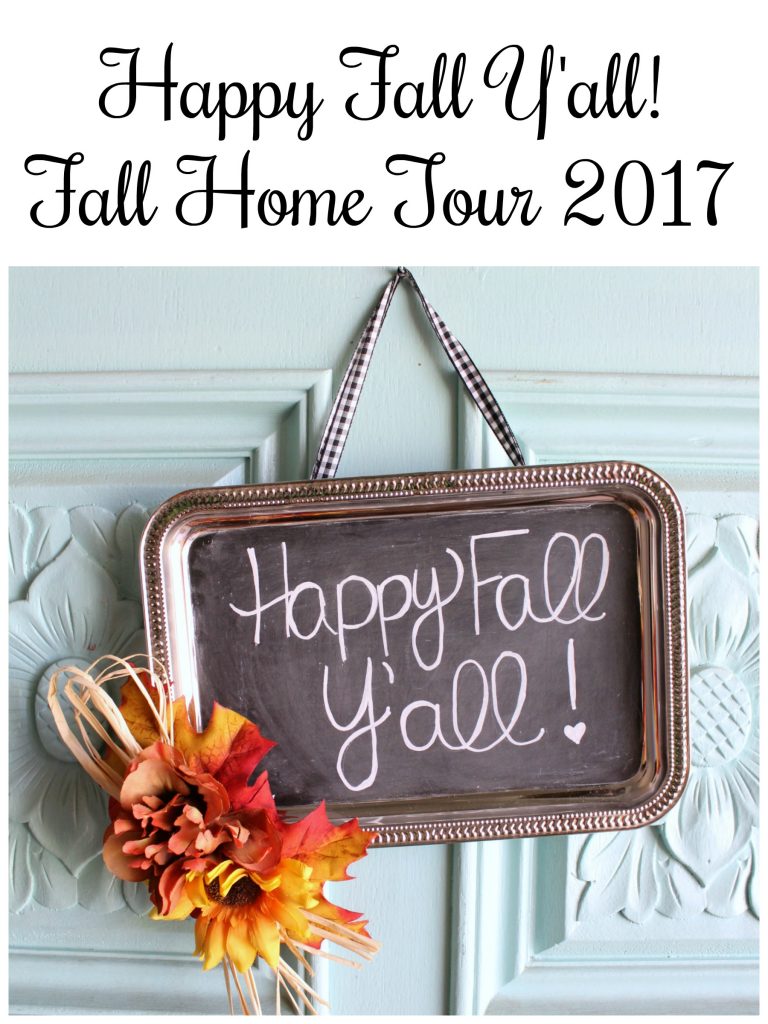 Now it's time to head on over to the next tour on the hop at North Country Nest!! Be sure to check out any that you might have missed yesterday, and be sure to check in throughout the week for even more inspiration!
Monday
Tuesday
Wednesday
Thursday
Friday