Hey there! So, since we're all staying at home these days finding ways to get outside are key am I right?? This girl needs a bit of fresh air everyday! Thankfully the weather is warming up so using our patio is a possibility. But, ours is in need of a little TLC this year. Anyone else? This is the makeover that I did a few years back (5 years ago to be exact) and we love the bones of it but the cushions, pillows, umbrella and other decor items were looking a little tired.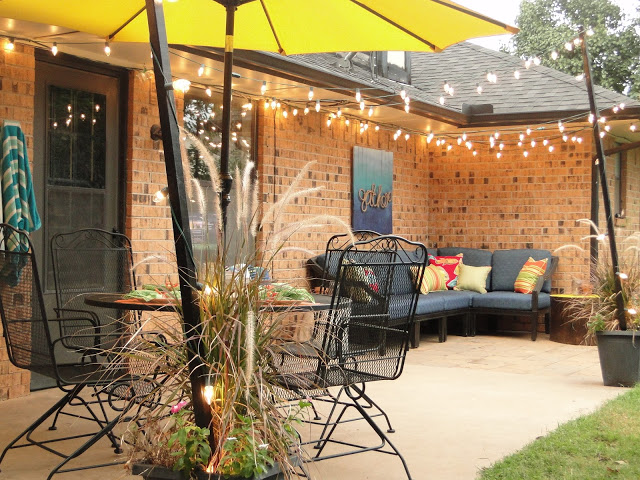 Some affiliate links used for your convenience. See disclosures for more details.
Since I can't head to the store to do any shopping, I took to the internet. Specifically Amazon, because, well prime ya know. Here is what I found!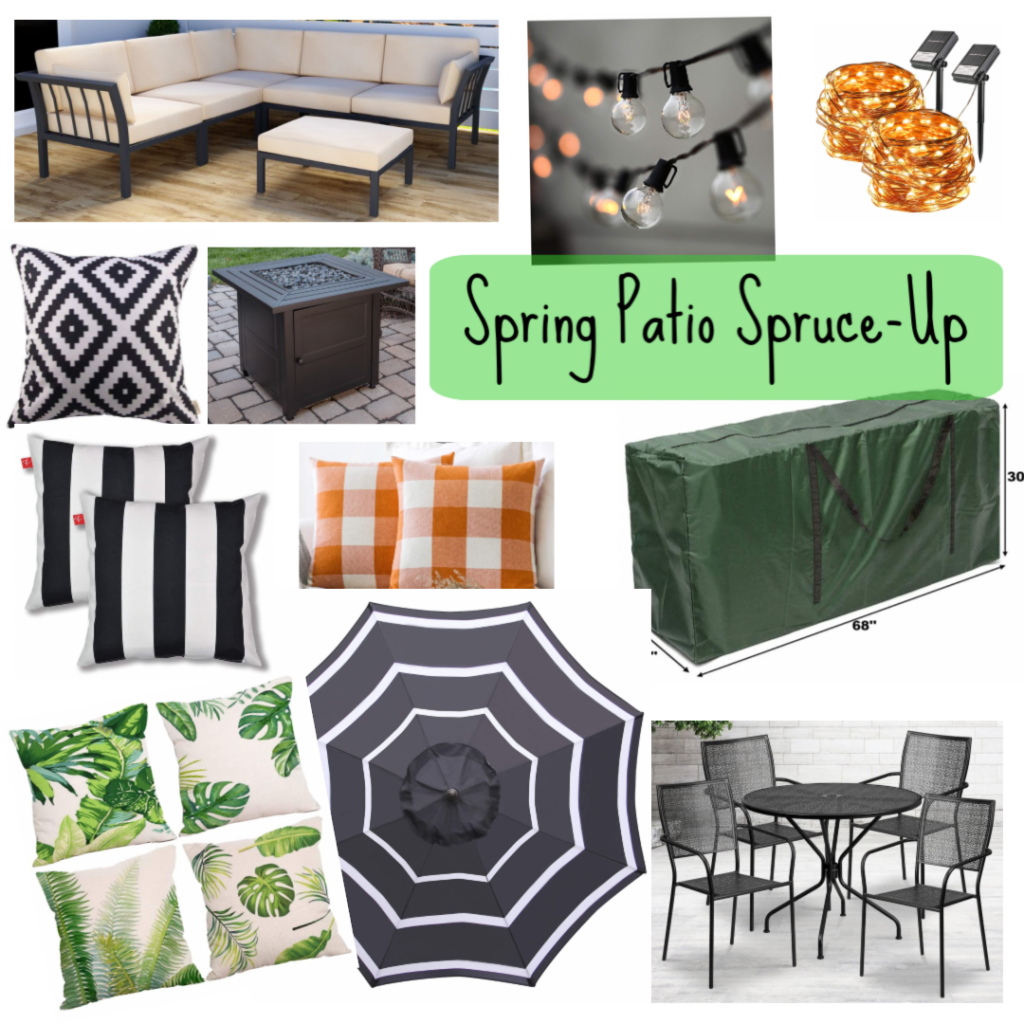 Furniture – The furniture we have is staying and was given to us by friends. But I thought I would include some pieces that were similar in case you like the look. Sectional and table and chairs set are both from Wayfair.
Fire Pit – I would love to add one of these propane fire pits. We have a wood burning one, but the wind always blows in Oklahoma, so smoke is an issue everytime.
The rest of the things in this pic are from Amazon, and most are prime! Yay!
Lighting – I love these globe string lights and they are a great price! Ours are actually outdoor Christmas lights that we bought at a garage sale. They do the job very well, but I know eventually they will need to be replaced since the wire is starting to stretch out a bit. These solar powered fairy lights are awesome! They would be great wrapped around a tree are lining a flower bed, or just scattered about. Seriously the options are unlimited!!
Pillows – I found several pillow options. I haven't quite decided which vibe I'm going for so I went two directions – orange and white with black and white, or palm leaves with black and white.
Umbrella – I love the look of a striped umbrella and I thought this was a nice take on that.
Storage – When the season is over what do you do with all your cushions and pillows?? We've always just stacked them in a corner of the garage, but they tend to get dirty or they are in the way. So I loved the idea of this storage bag!
The other thing that is looking a little worse for wear are the DIY planter boxes that are also holding our light poles. Of course I'm thinking of DIYing them again, and I found these two on the interwebs. Both have great tutorials, I just need to decide which direction I want to go.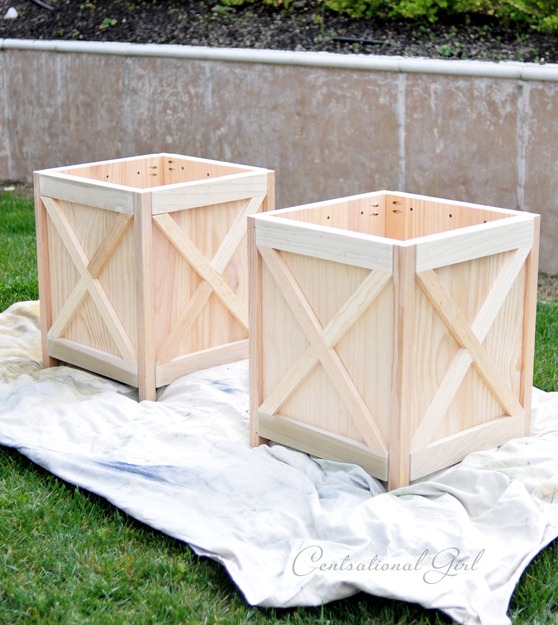 Source: Centsational Style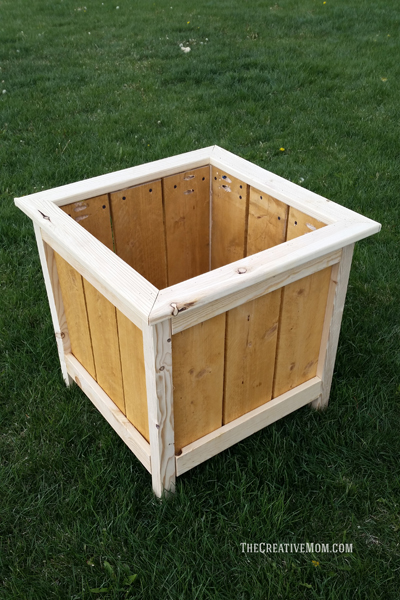 Source: The Creative Mom
Looking forward to pulling it all together and enjoying it with my family! I really hope this was helpful and inspired you to take some of your extra time and spruce up your outdoor space for you and your family to enjoy!