I did something a couple of weeks ago that I never thought I would do.  I painted brick.  I love the texture and interest that brick brings to a room, but only if it's a nice brick.  Our brick is ugly, always has been.  I've just lived with it for years because I was too scared to paint it, and to cheap to replace it.  You know, painting brick is pretty permanent.  😉
But, with the encouragement from many of you, I finally took the leap.  And let me say, I LOVE it!!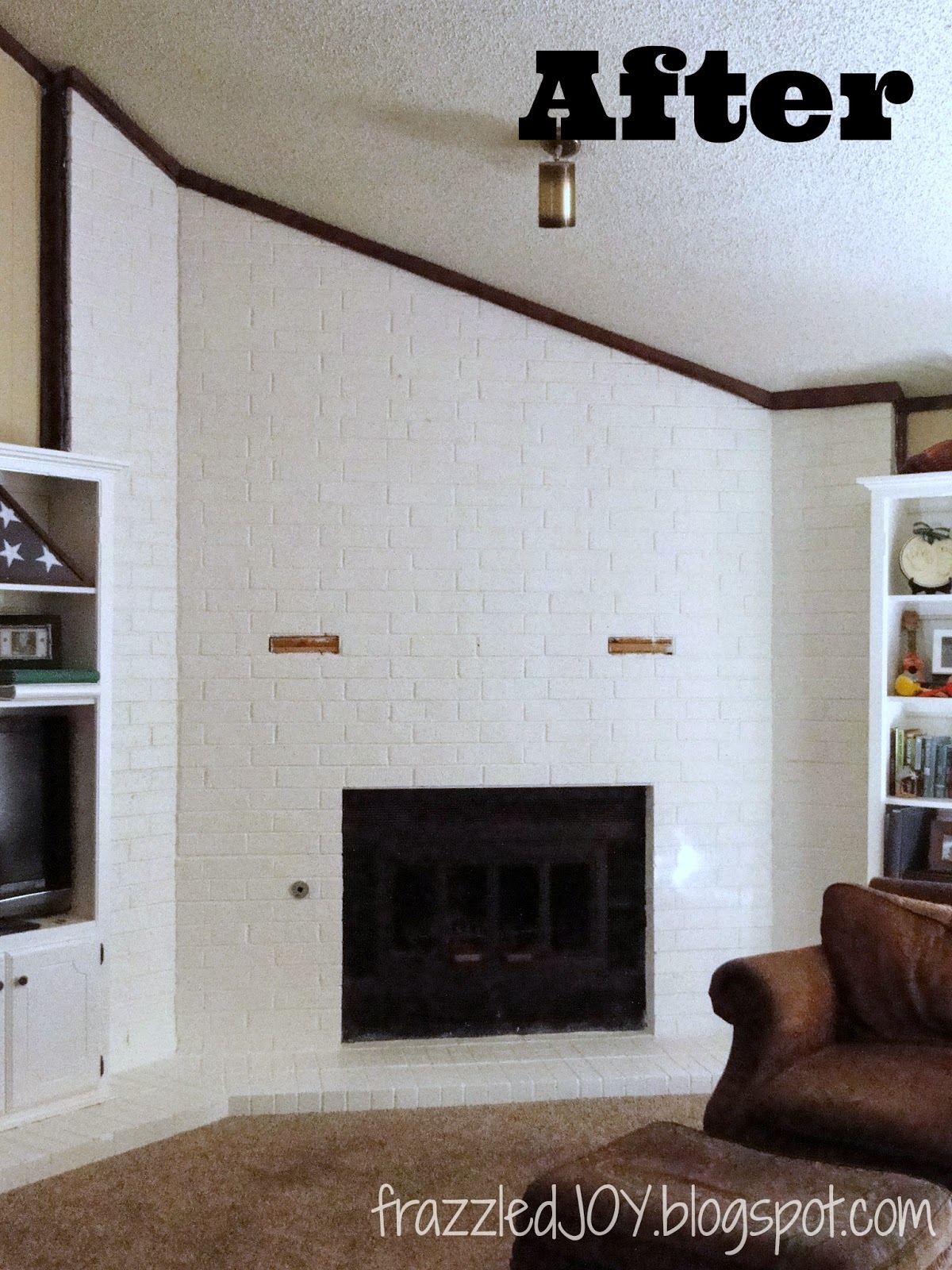 Here is a pic of what it looked like before the paint.  If you want to see the real before you can check out this post, where I kinda half got the nerve, and kinda white-washed the brick.  Which led to it looking like this.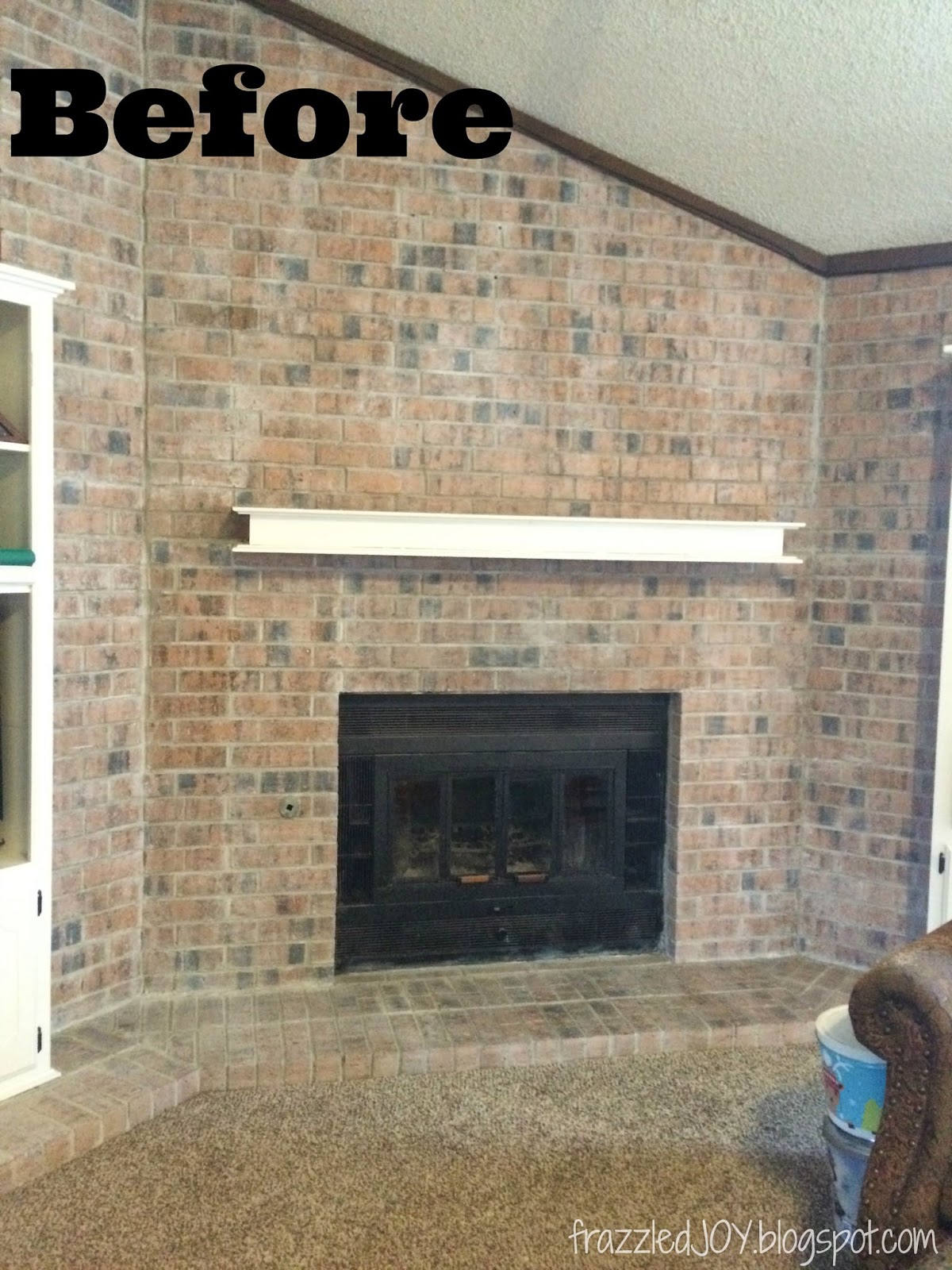 I did a lot of reading first as to whether or not I needed to use a special paint, but most of the things I saw said that you didn't unless you were painting the actually firebox, which I was not. 
I started with primer, nothing special here because honestly I wasn't that concerned about an opaque coat.  I figured if some of the nuance of the brick came through to give the wall some variance, I would be okay with that.  If you are not, you might want to get a high-hiding primer. 
Halfway progress with primer – which takes forever btw.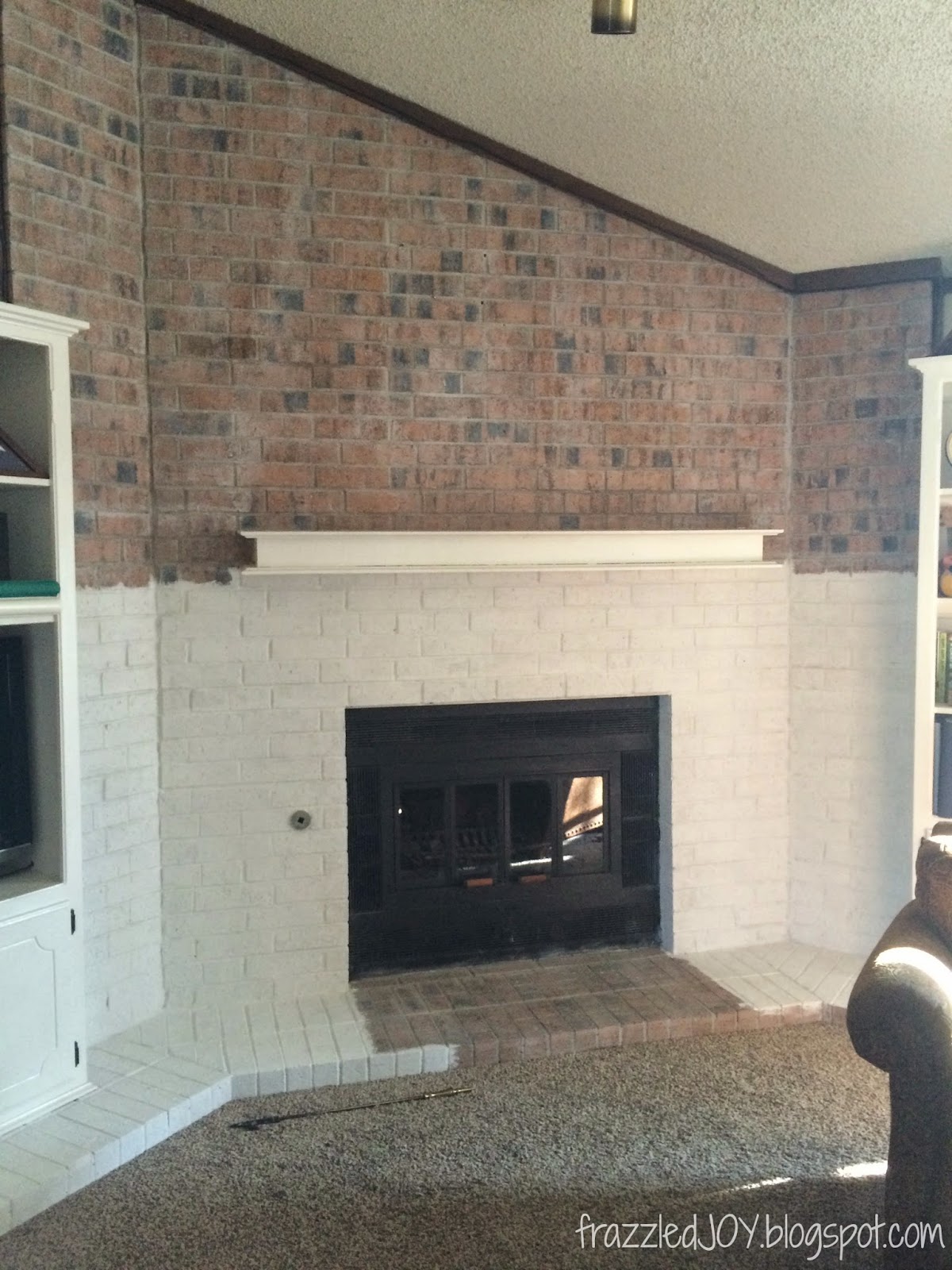 Priming takes forever because you really are almost scrubbing the primer into the bricks. Bricks are porous so they really soak it up. Better the primer than the paint though!  I could have used a roller and saved maybe a tiny bit of time, but honestly, sometimes I just prefer a brush – more control.  Here is a pic after the primer was done – already tons better.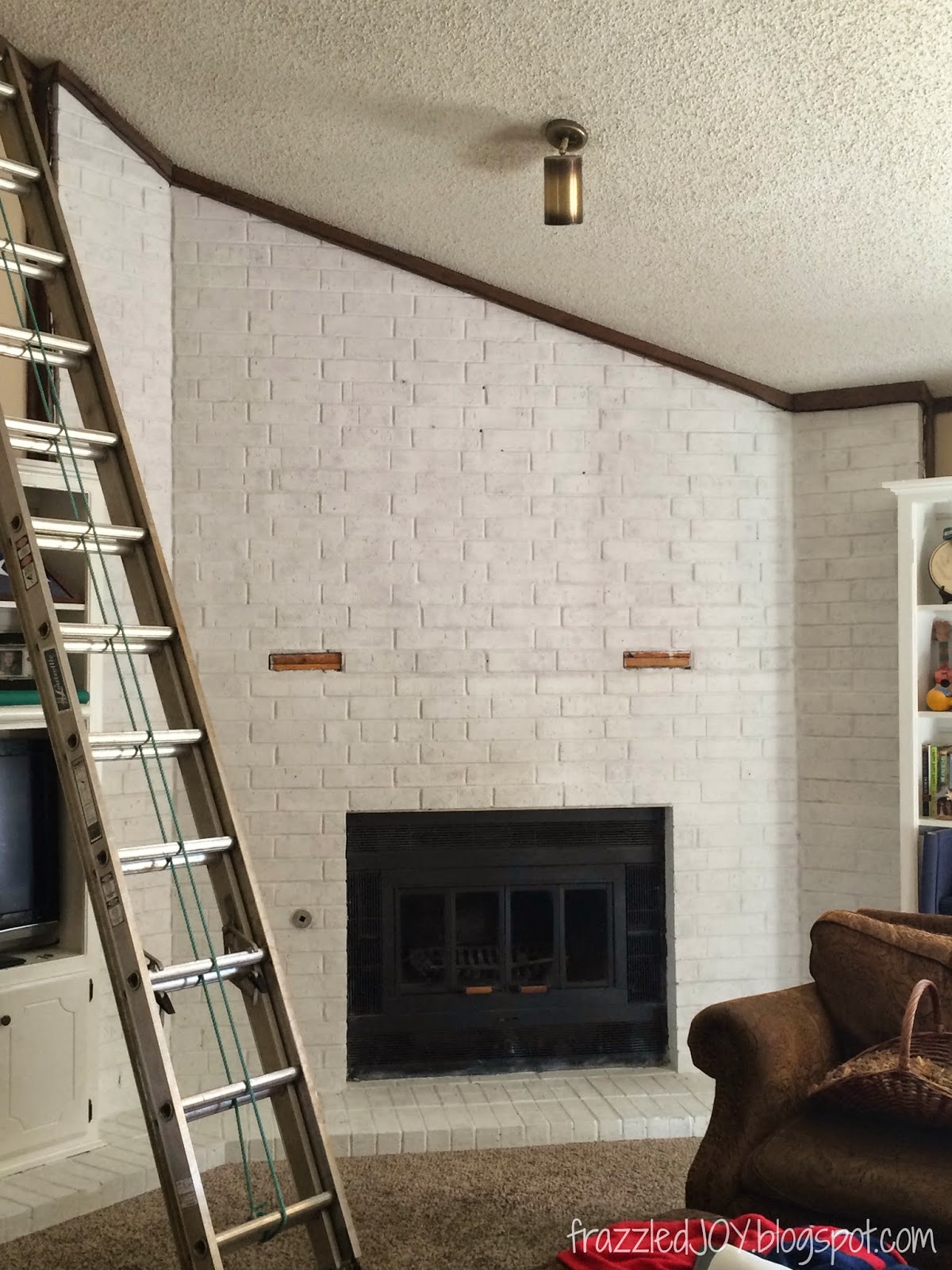 I let this dry for a couple of days, I wanted to make sure the primer was good and soaked in.  I don't know if that's necessary, it just sounded like a good idea to me. 😉
Then onto the paint.  I chose to use a satin finish because I didn't want it to be shiny at all.  I have had good luck with satin being pretty durable, so we shall see.  I chose to match the color of the built-ins which is a lovely creamy white.  It's not bright white, but it's not off-white if that makes sense.  It is Glidden Antique White.  The sample reads a lot more beige than it actually is.  
And finally, here are a couple of pics I snapped when it was finished!!  I just couldn't help admiring it.  🙂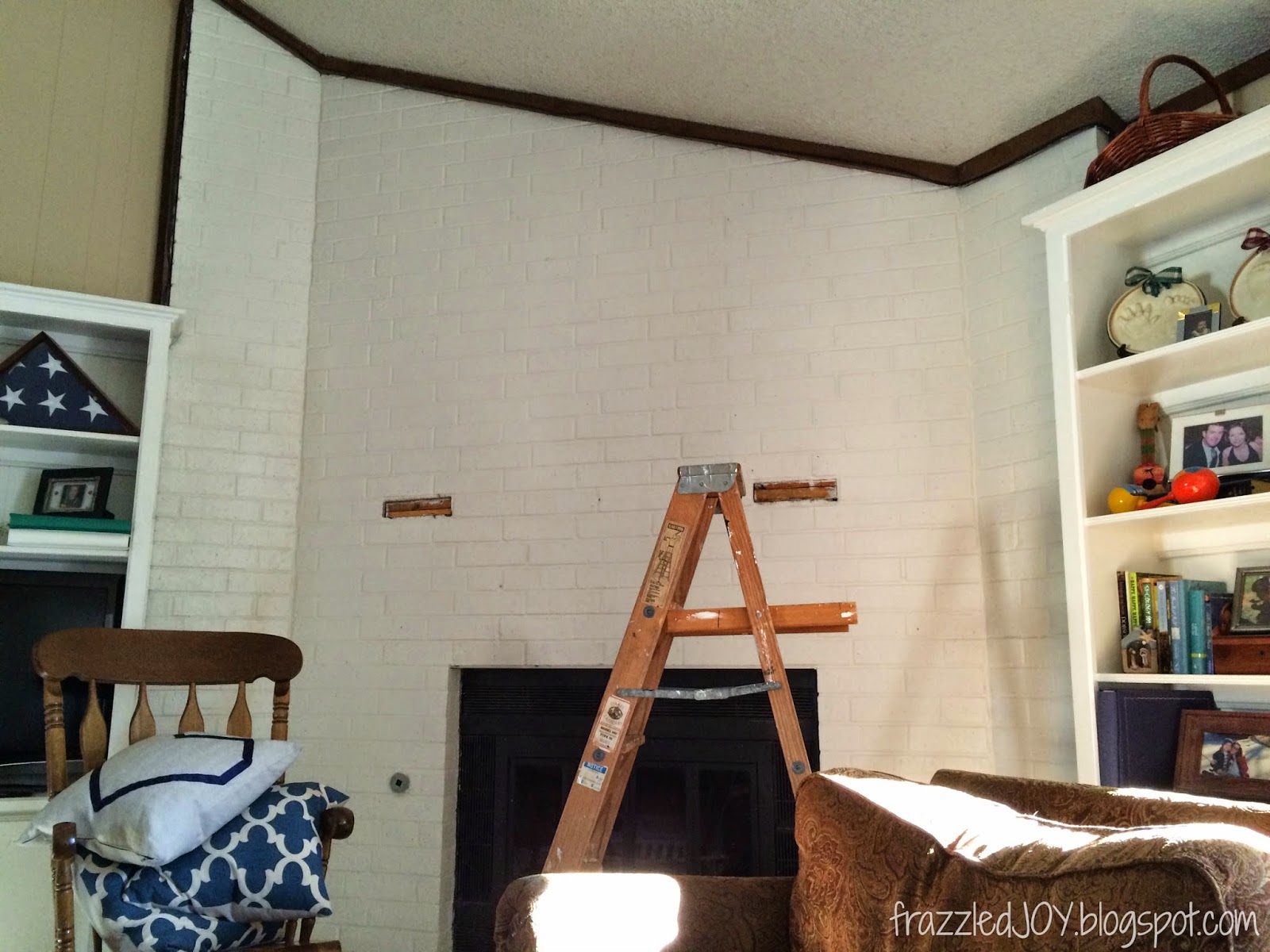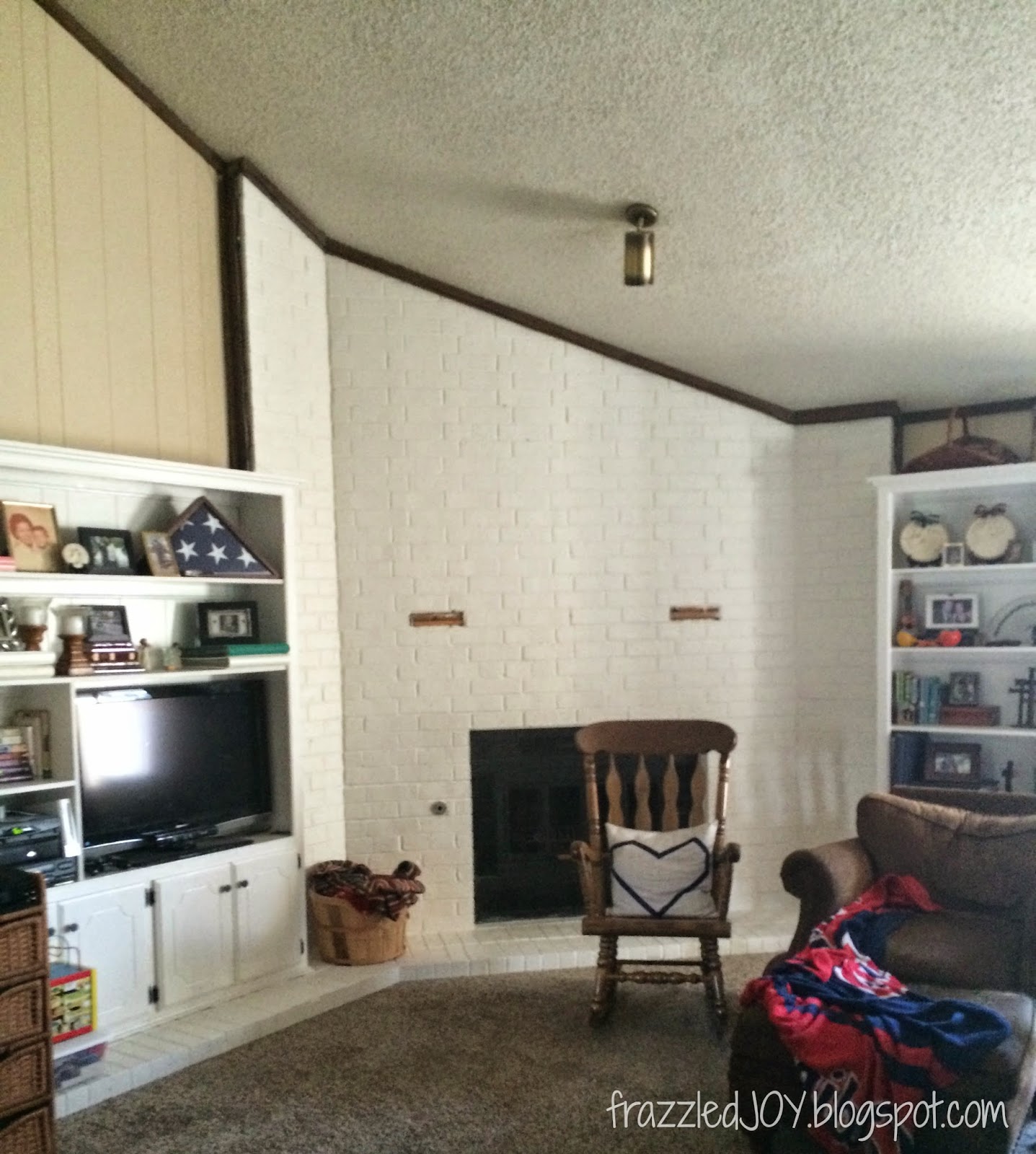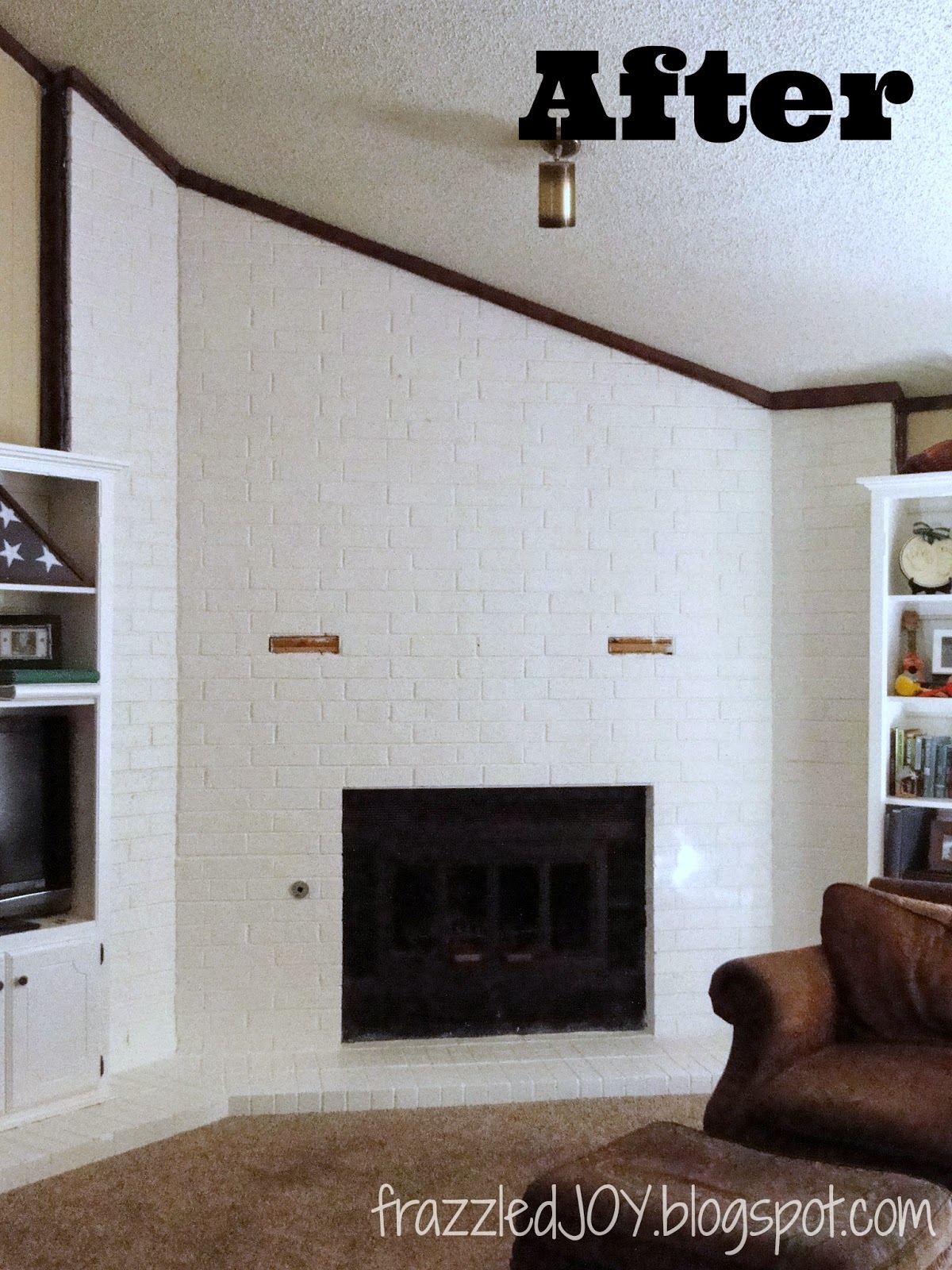 I talked my hubby into ripping off the mantel which was leaning and seemed pretty shaky, but was actually attached VERY well.  What a booger!  I've never really liked it very much anyway – it just looked like a weird afterthought. So, we are living with these weird wood blocks in the middle of my white wonderland until I can decide what to put in it's place.  I'm thinking either something like this
Thanks to all my friends who cheered on my progress along the way!!  It really was just the help and encouragement I needed to mark this off the list!  One step closer to our new family room. 🙂


Want to see how the mantel turned out? Check out this post!