I consider myself an organizing junkie.  In that, I like to try out all kinds of organization methods. In fact, I try out several different ways to organize the same thing, until, hopefully I discover a way that actually WORKS for me. Anybody else out there?
Aside from design inspiration, I love pinterest for new recipes.  When I am feeling in a bit of a rut, I will spend an hour or so printing recipes from my pinterest boards I have collected.  After a while of doing this I have quite a collection of printed recipes just floating around.  A couple of years ago I made myself a binder with pocket tabs for different types of recipes, and sheet protectors to slide the recipes into.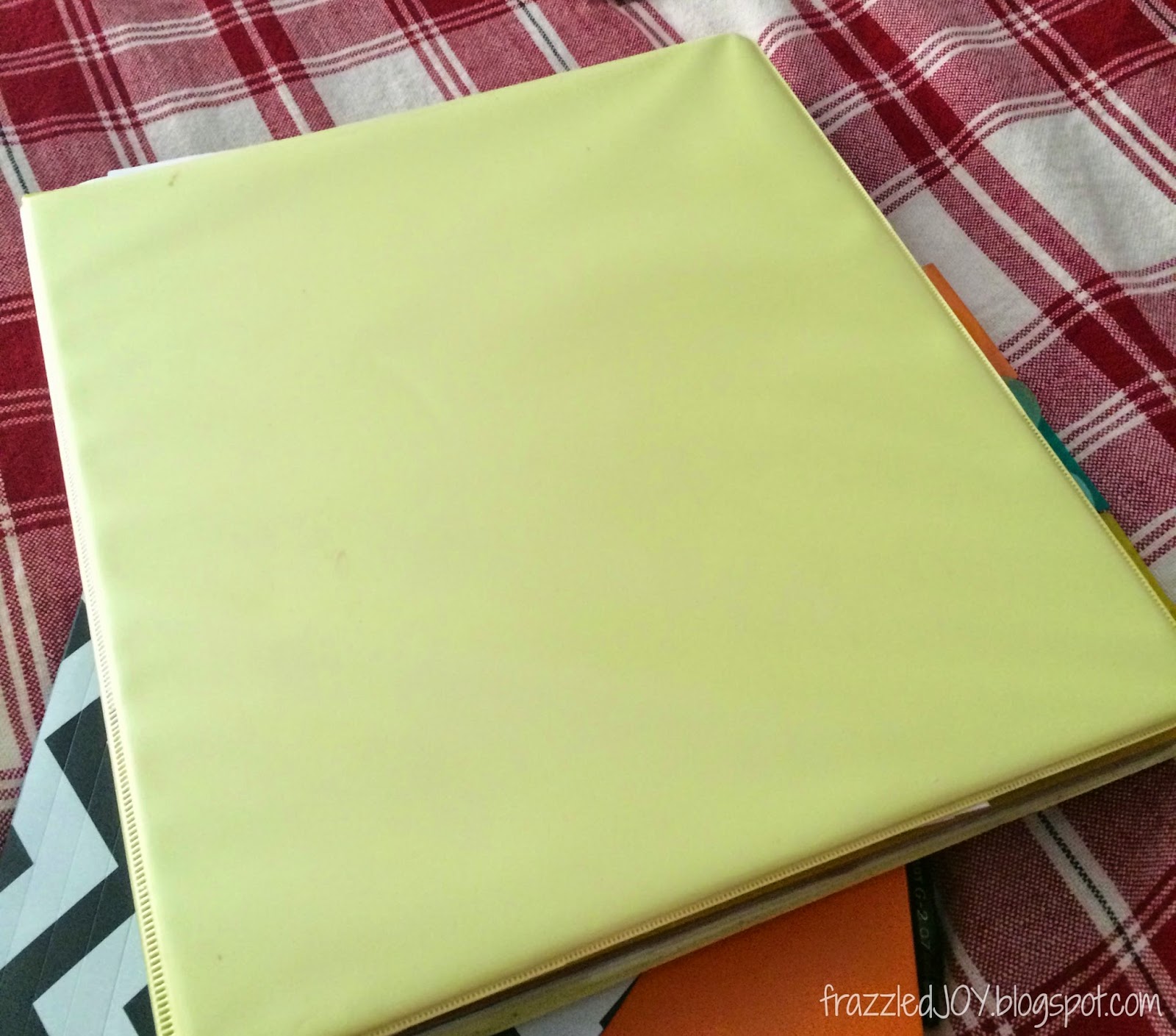 Well….after a while I quit sliding the recipes back into the sheet protectors.  And then….after a while I stopped putting the recipes back into the right category.  And then….I stopped putting the recipes back into the pockets.  So, I ended up with this mess.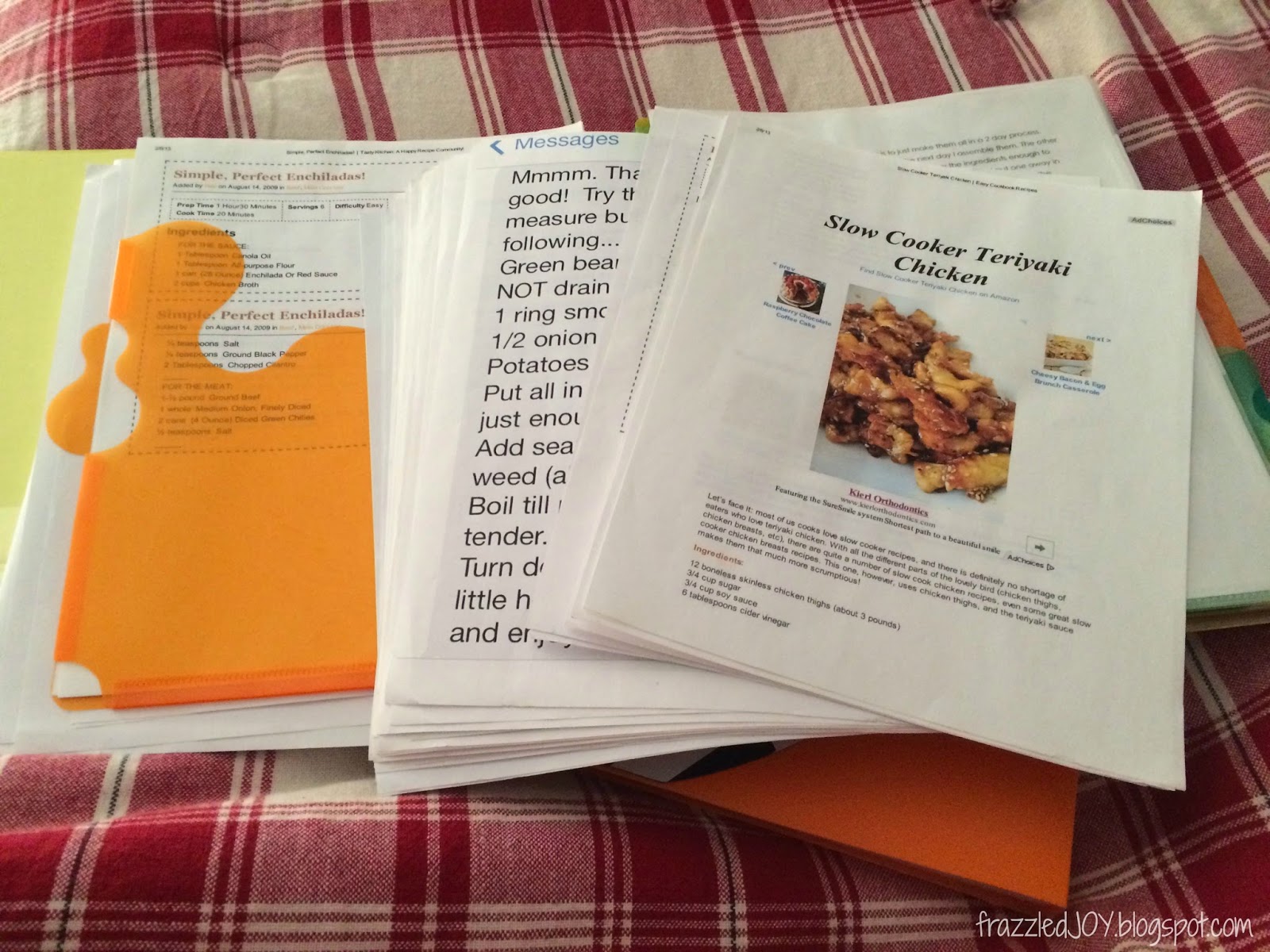 I knew it was time to try something new.  I tend to organize better loosely.  Meaning, I don't do well when I have to put things into lots of things. So, a sheet protector, into a section, into a binder was just too many things.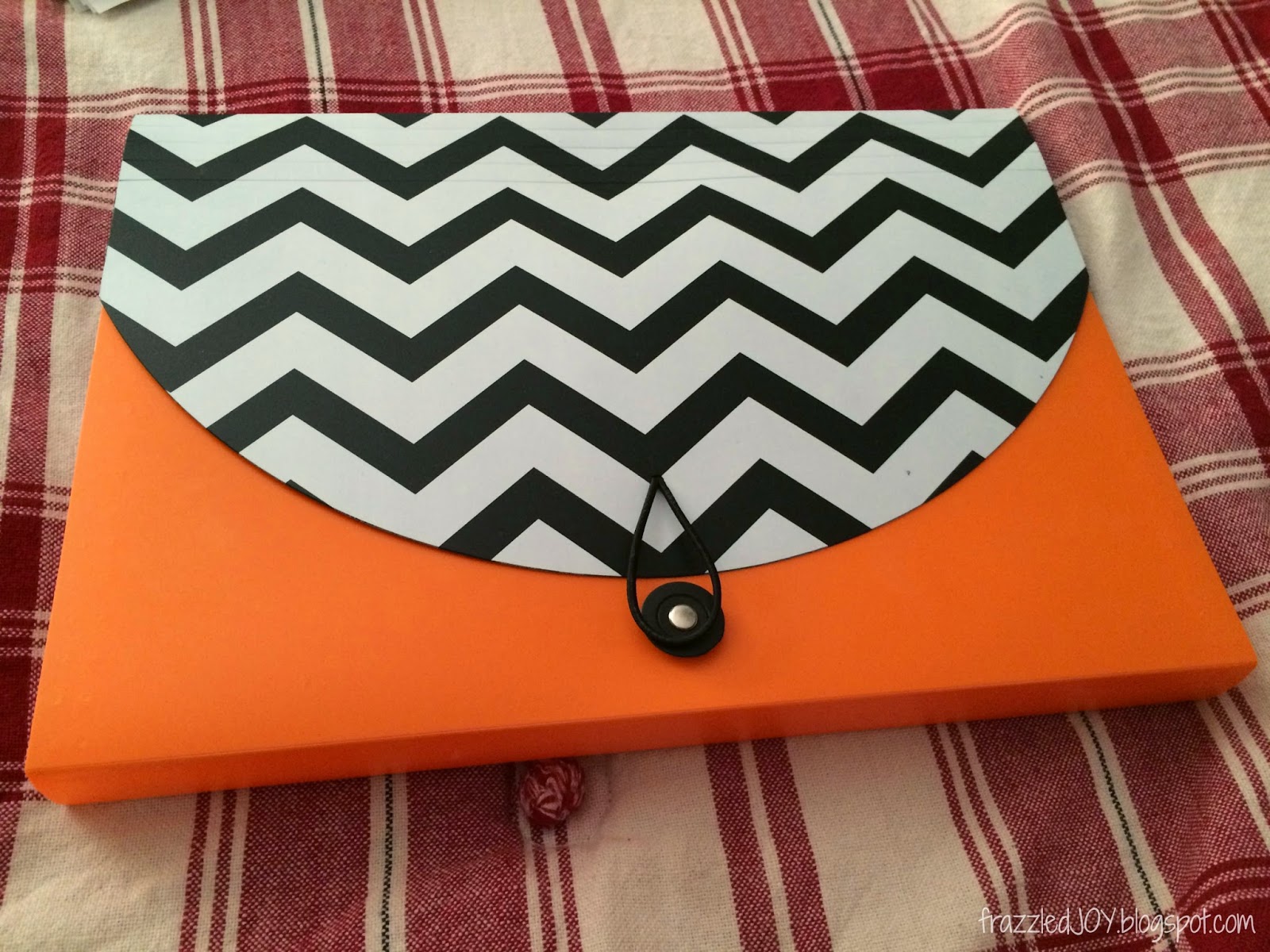 I found this cutie at walmart and decided to give it a go.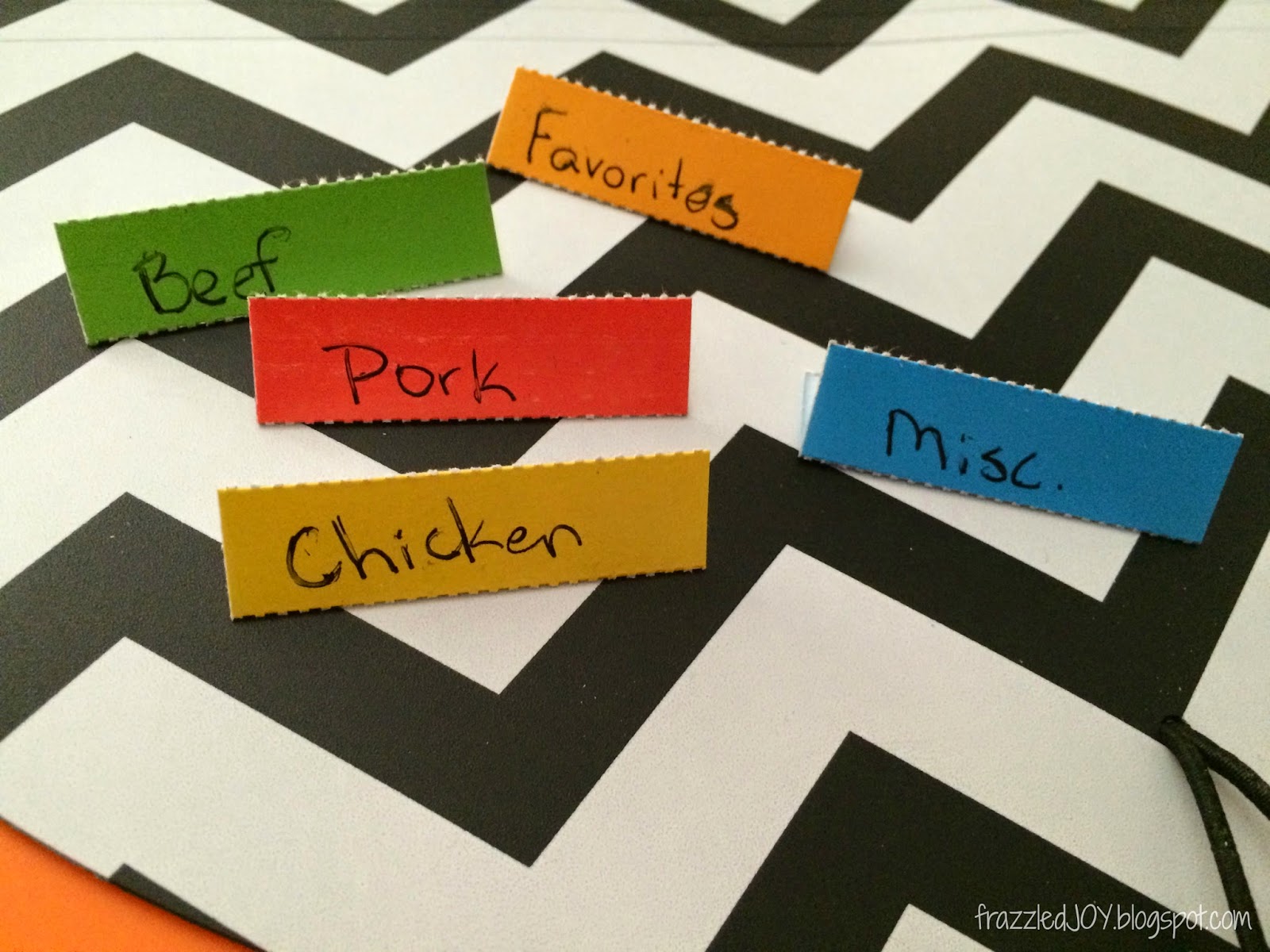 Since I am using this mostly for main courses – for meal planning purposes – I labeled each section by the type of meat and also a "favorites" section and a "misc" section. Favorites for those meals that my family could eat everyday, and misc for a few side dishes, bread, salads, and you know, misc.  🙂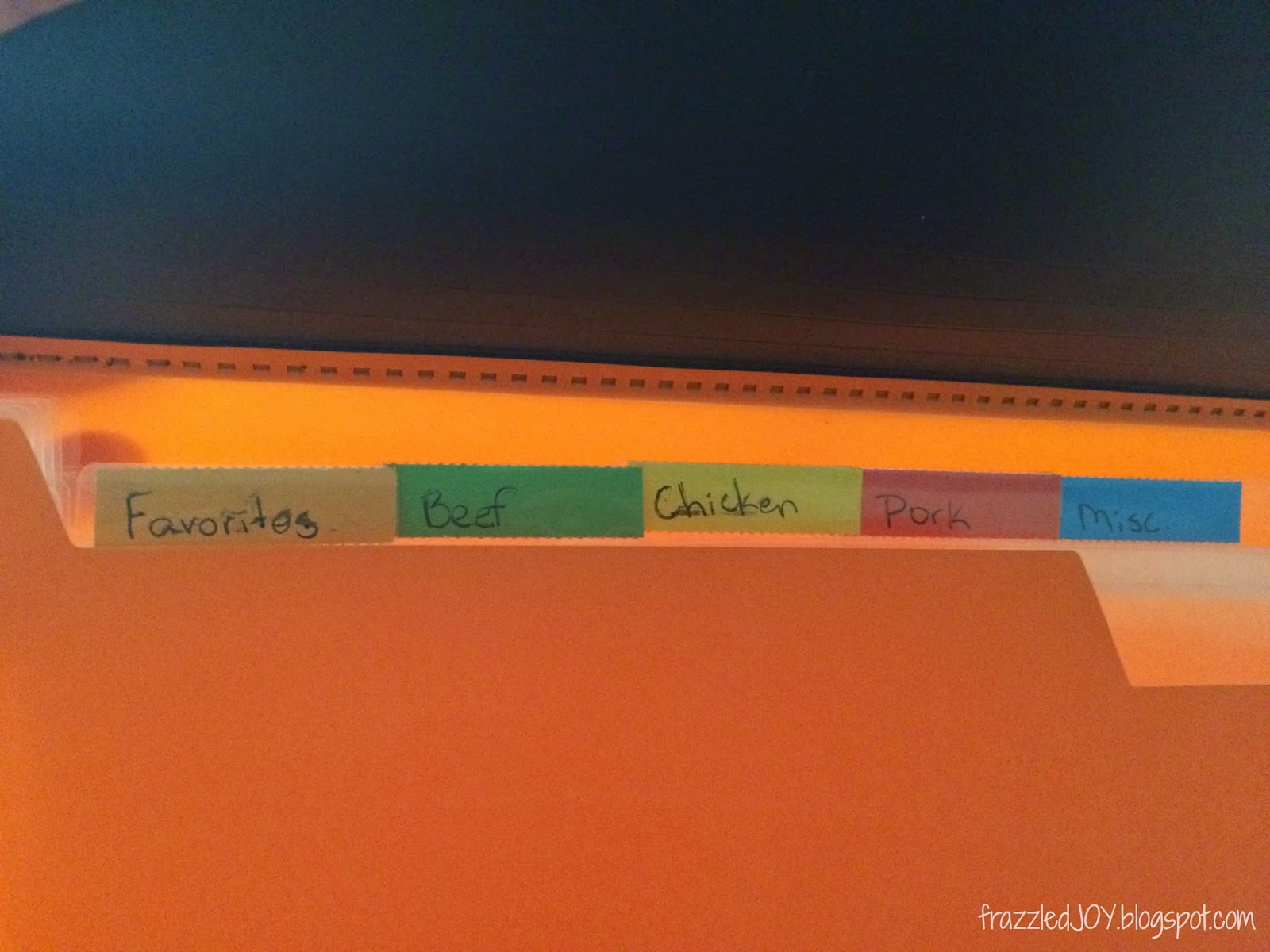 I re-sorted all the recipes, threw out a few that hadn't turned out well, and filed them away.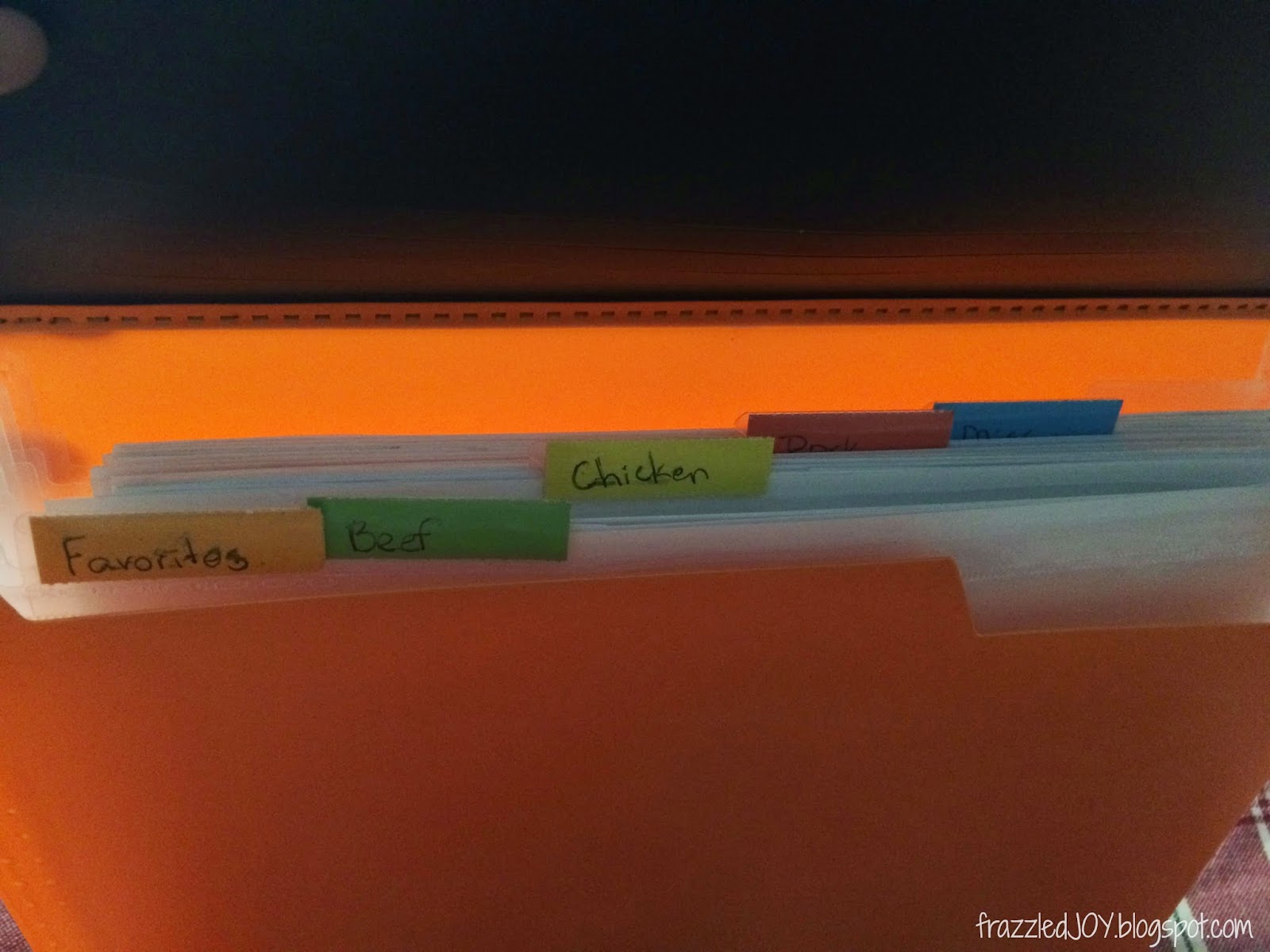 I've shared before my easy-peasy meal planning system and where I store the recipes for the planned period.  I still love this method! It's easy to see the meals, it keeps the recipes I need handy, and the sheet protectors keeps the recipes clean while I'm cooking!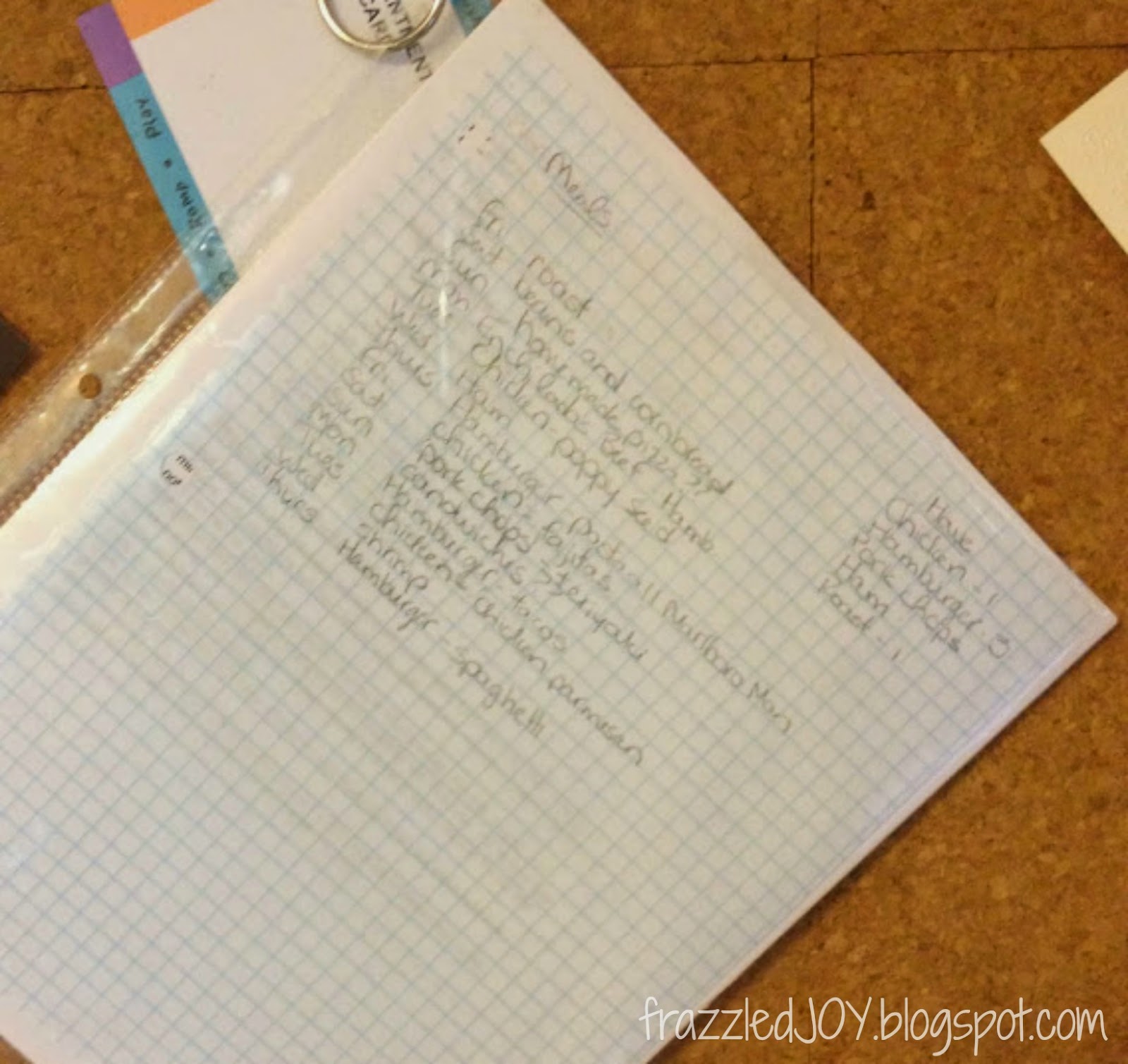 I'm hoping this new file sorter will be easier for me to manage when it comes to meal planning, and putting things back in the right place!  We shall see.  🙂