Another addition in the Family Room Refresh!! A while back when I decided to paint the brick around our fireplace I also removed the mantel. It was never really my style. The fireplace sat naked for weeks, as I pondered what to put in it's place. I toyed with the idea of building a surround, something tailored and traditional, or just a simple floating mantel.  My mind just kept going back to the latter, so that's what we went with. And I'm soooo glad we did!!  I love it!!
I had considered adding corbels, and I may still do that if I find some I love, but for now I love it as is!!
The DIY was not as hard as I thought it might be. Sometimes I can dive right into a DIY and get 'er done, and other times I'm a bit intimidated.  I don't know why, but some things get me psyched out!  
We started by attaching a ledger board to the brick.  We attached the appropriate anchors into the mortar in between the bricks, and then attached the board with screws.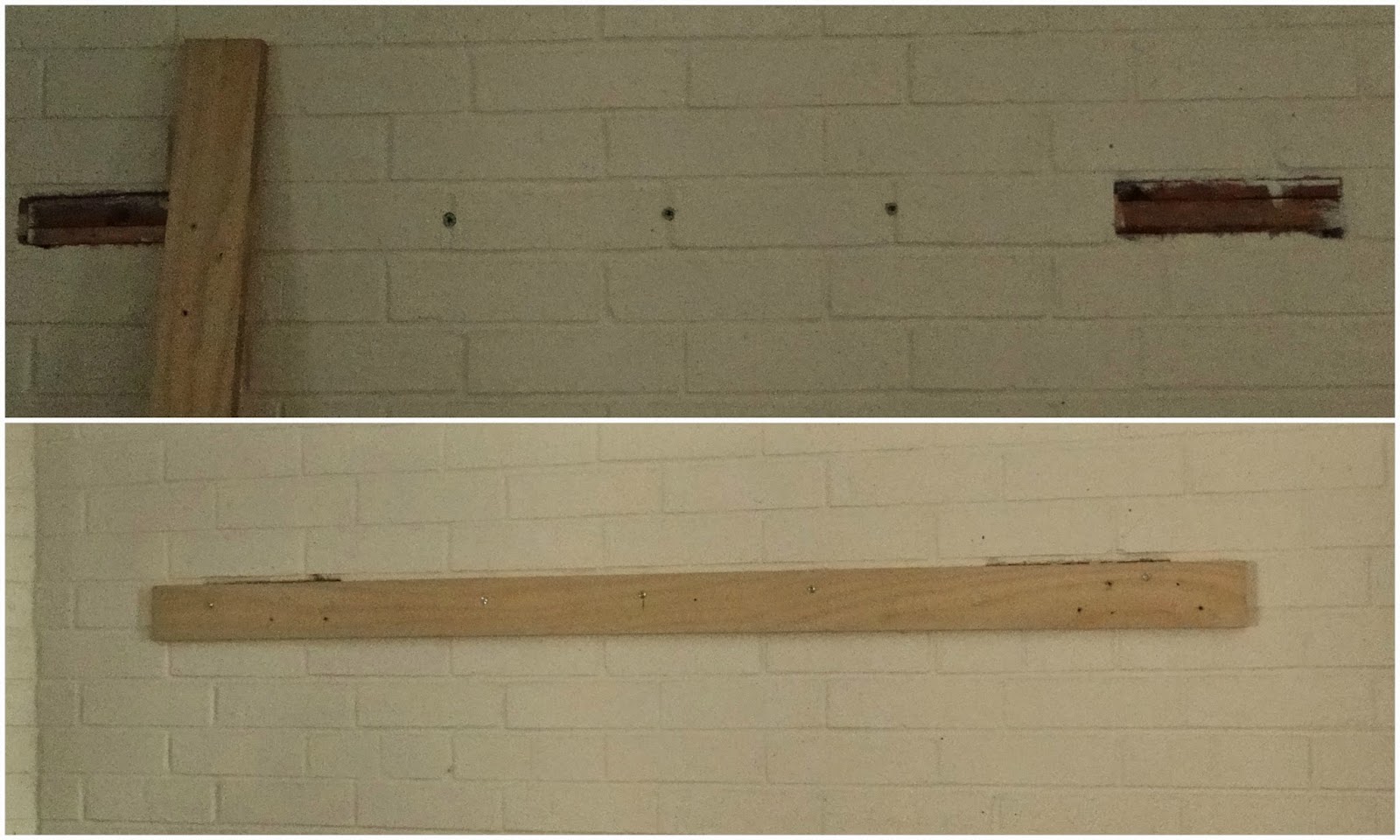 Screwing into the anchors and into the two pieces of wood on either end.  (That puppy ain't goin nowhere!)
Then, we attached six 2″x4″x6″ pieces along the ledger board to help support some of the weight of the mantel.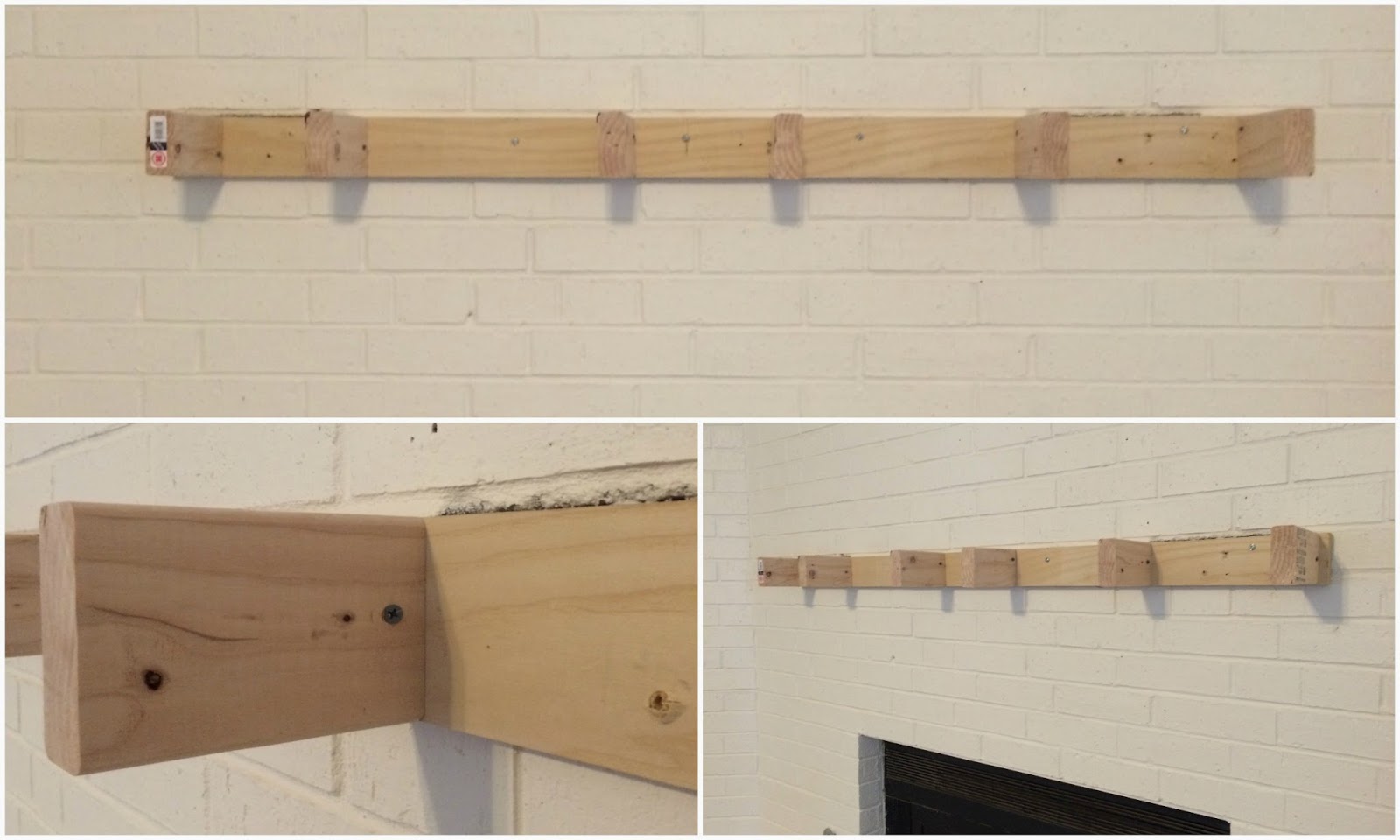 You can see that we really weren't concerned about them being spaced exactly even – no one is going to see them remember.
Then we moved on to building the actually mantel piece.  You are building a box that is missing one side.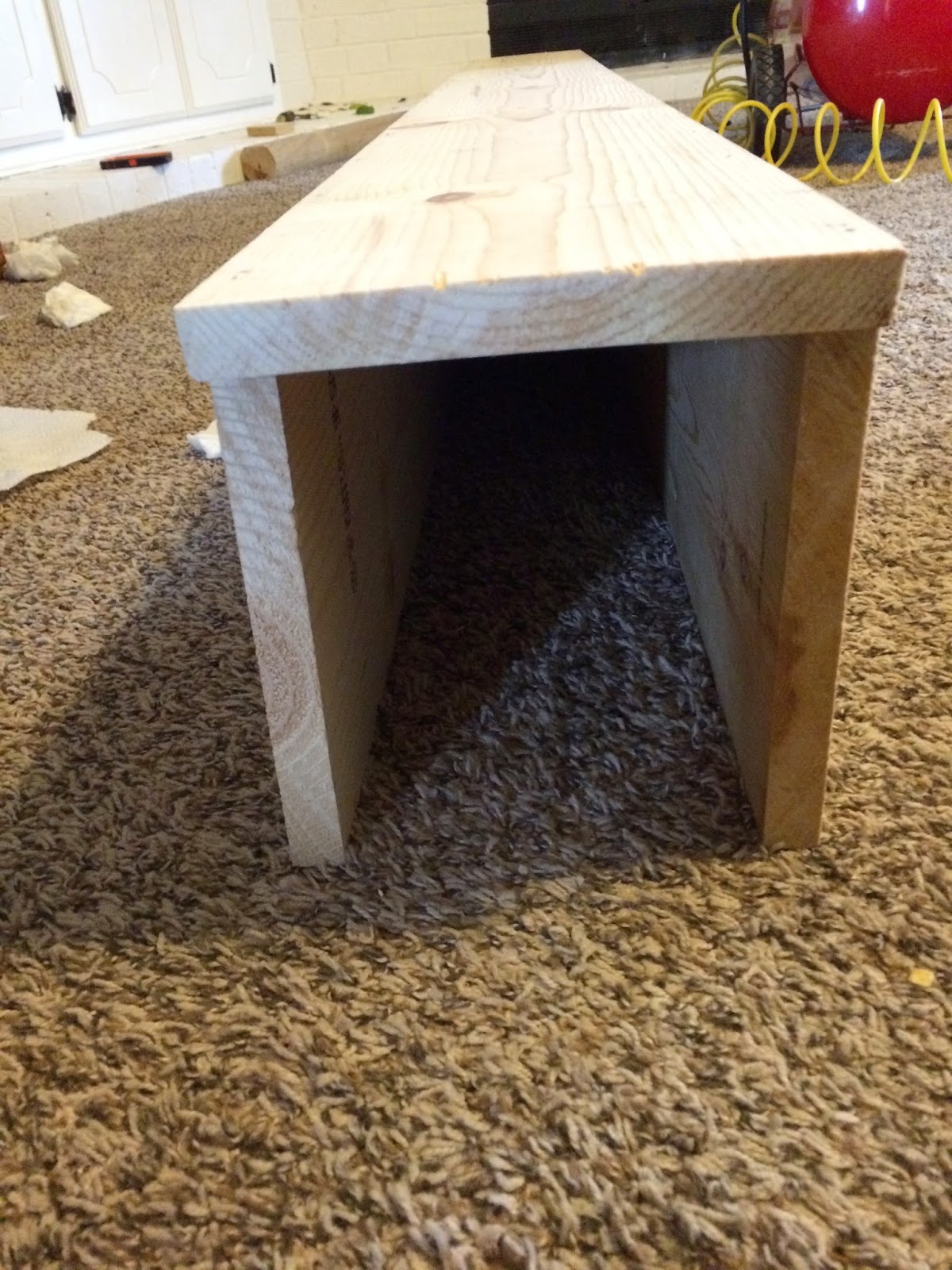 We used 1″x8″ pieces of basic white board for this.  This is the same wood that I used in our entryway.  I wanted some character to the wood since I was staining it, so this was a great economical choice.  I used two 6′ pieces and one 8′ piece which cost me around $25.  
This was my first time to use my nail gun, and man did it make this project easier!! Each joint was glued and nailed to make sure it was secure.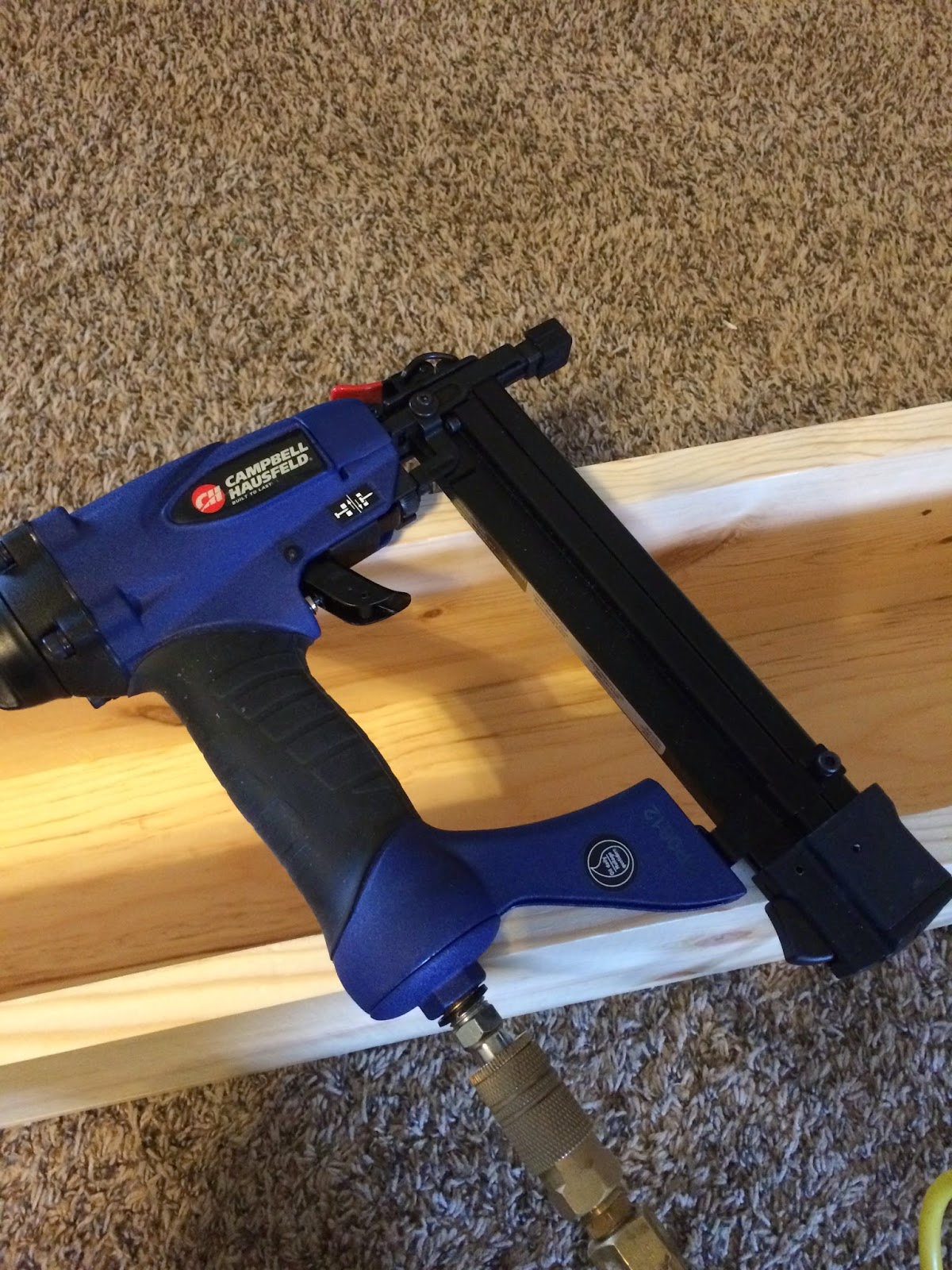 In an effort to have as few cut end pieces showing as possible, I did this.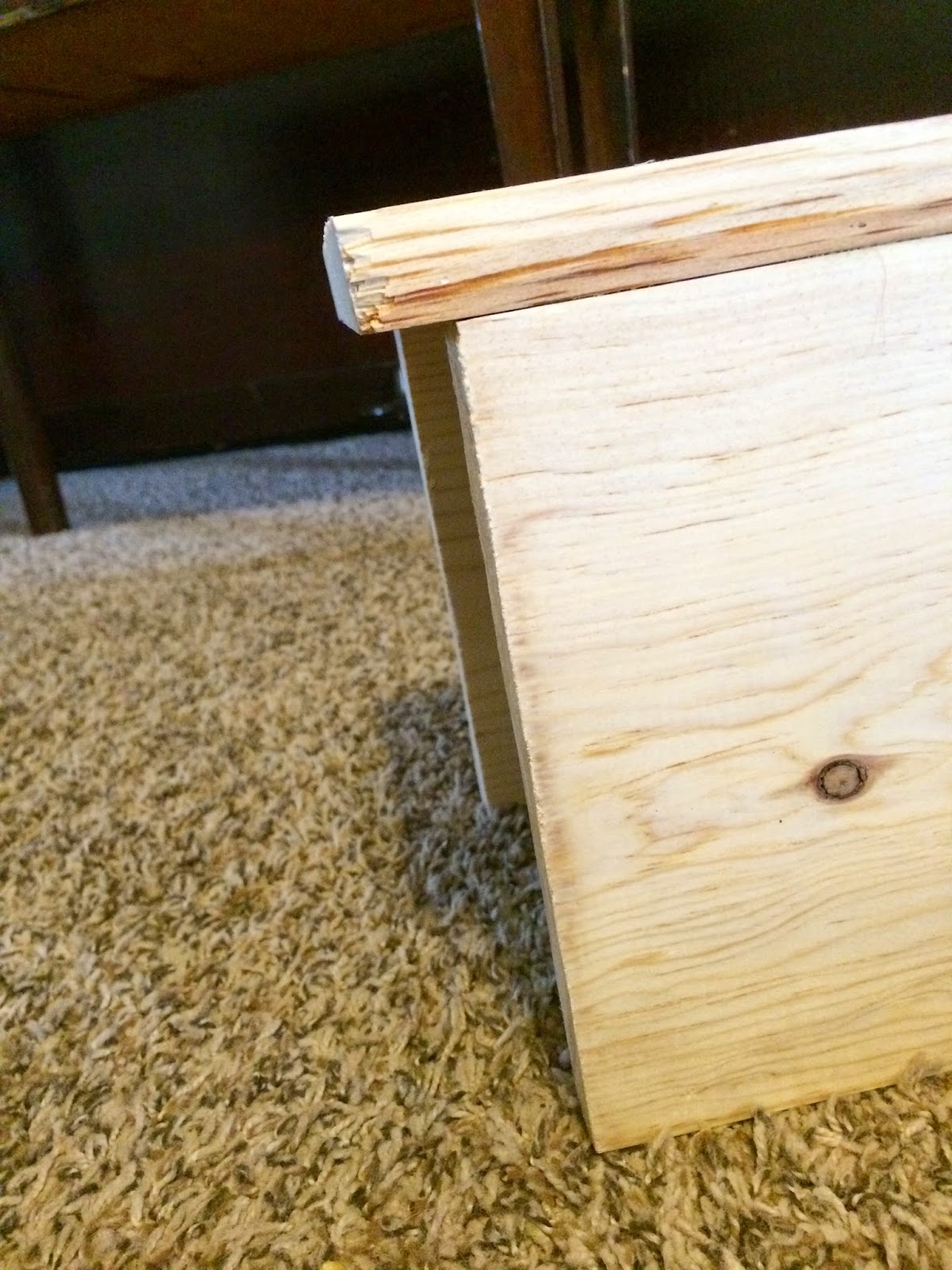 The two side pieces (which are actually the top and bottom) were cut shorter to accommodate the end pieces (the width of the wood shorter on each end).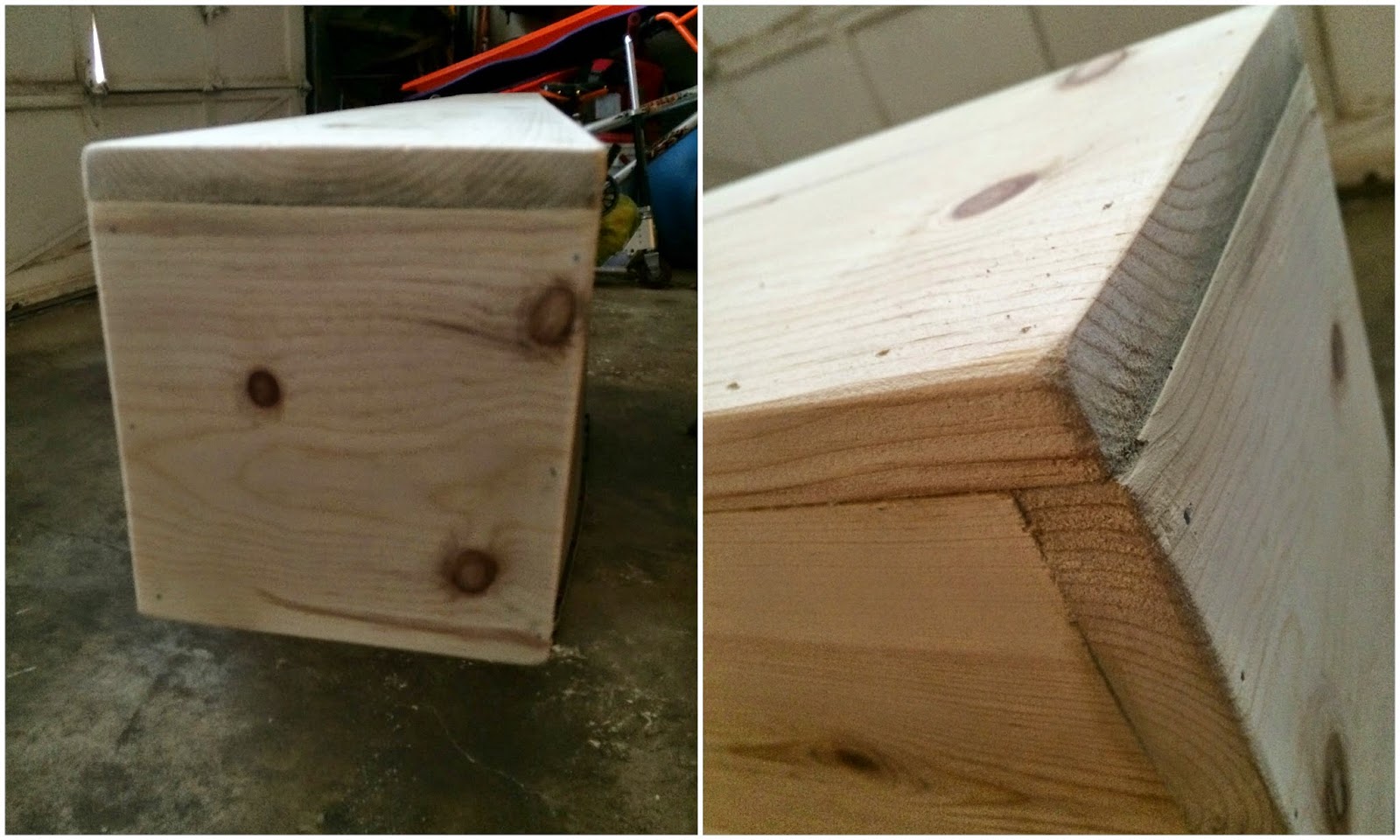 This way, from the front and the ends – the most visible parts, there is only one end of the board showing.  Clear as mud right? I hope so!! Here is the dry run before staining :).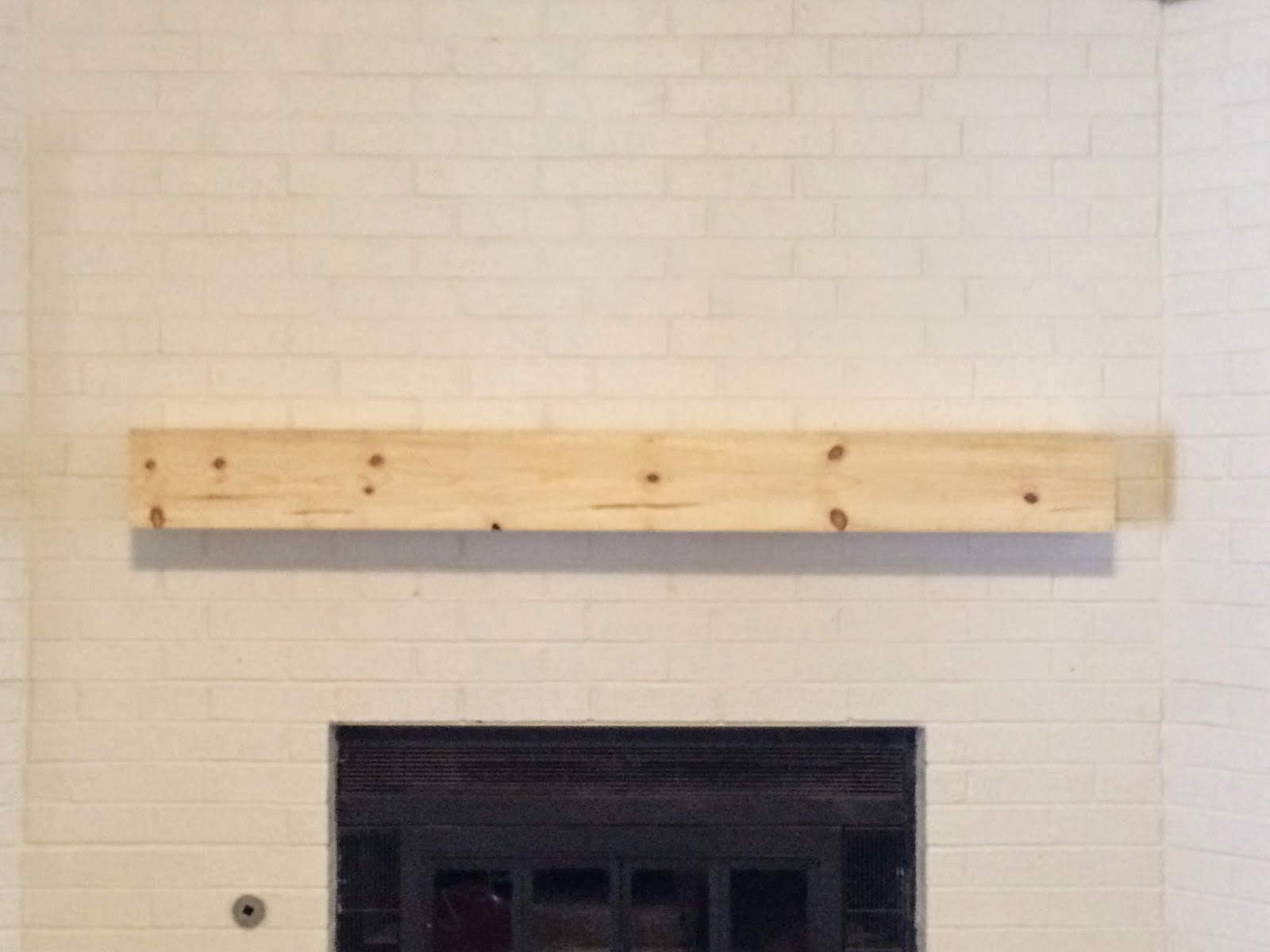 I filled a few tiny gaps with stainable wood filler, and everything got a good sanding.  I smoothed all the edges and corners really good.  Then I stained it with a dark walnut stain, and topped it off with a couple of coats of polyurethane.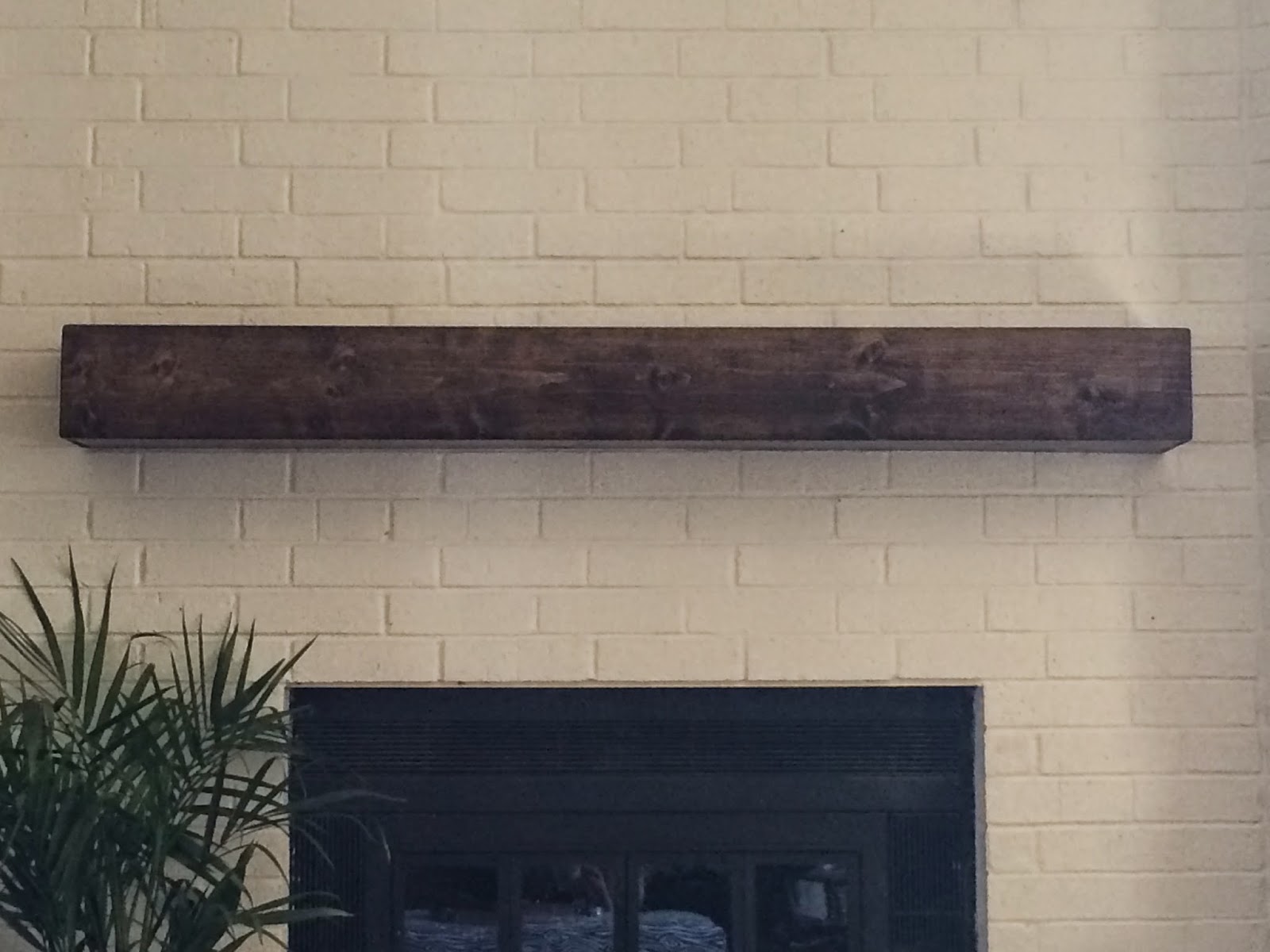 Hanging it was super easy!  Slip it over the supports, and attach the mantel to the ledger board with screws.  We made our ledger shorter than the actual mantel to allow room to adjust the placement of the mantel when we were mounting it, which was very helpful to get the desired placement.
I snapped this shot right after we finished hanging it.  Such sweet satisfaction to DIY!!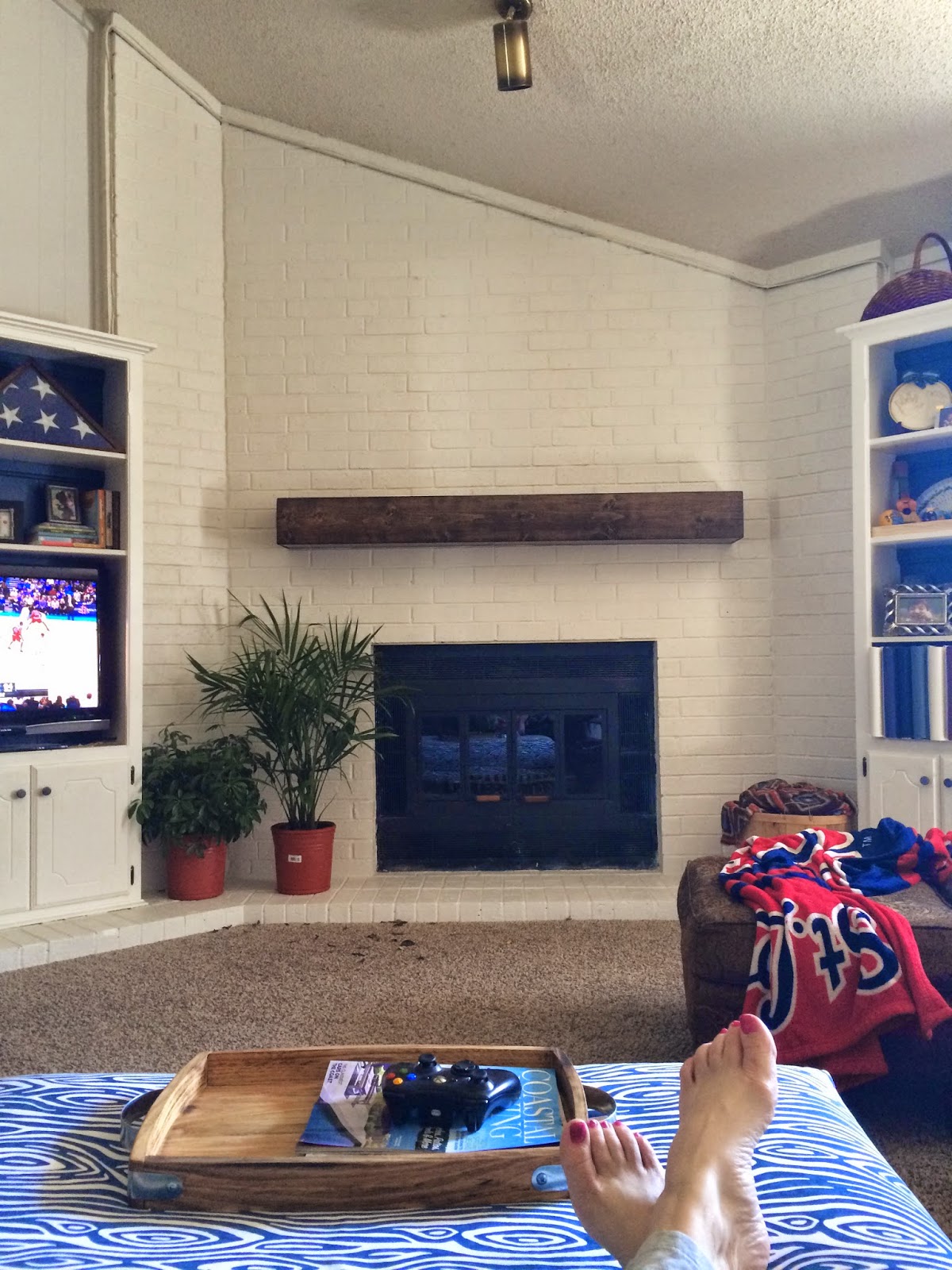 Loving the finished product and can't wait to get it styled up for spring!!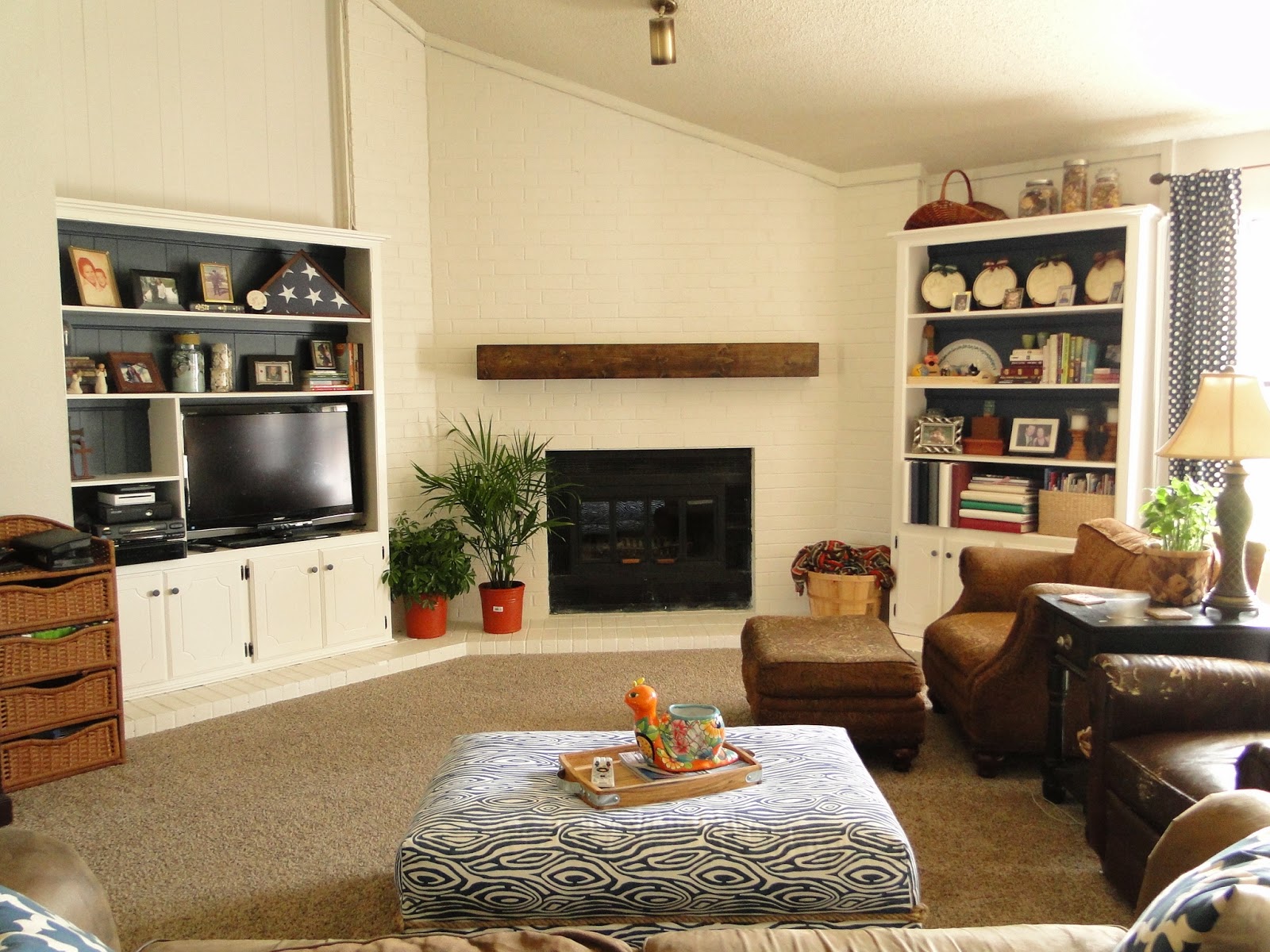 Our family room is coming along.  It really is feeling more and more like a space I want to stay a while.  And, that's a nice feeling.