Maybe you remember this cute
basket corralling some necessities.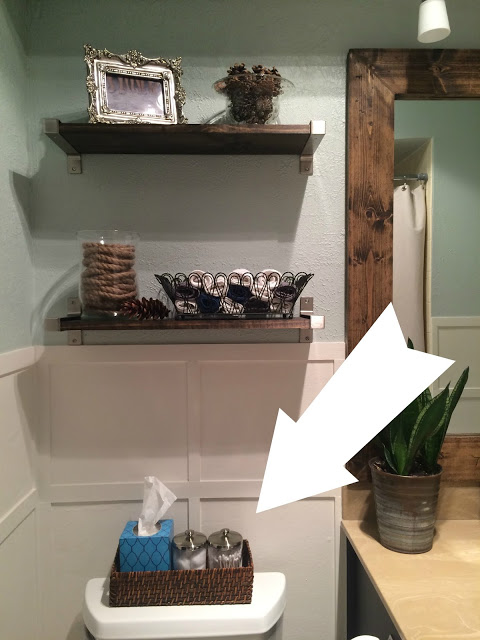 I looked and looked and looked for a basket that would fit the top of the toilet, hold a few things, and that was of course cheap.
I finally found something that met my needs at Ross for $5. (pictured here with all my other budget friendly finishing touches for the room)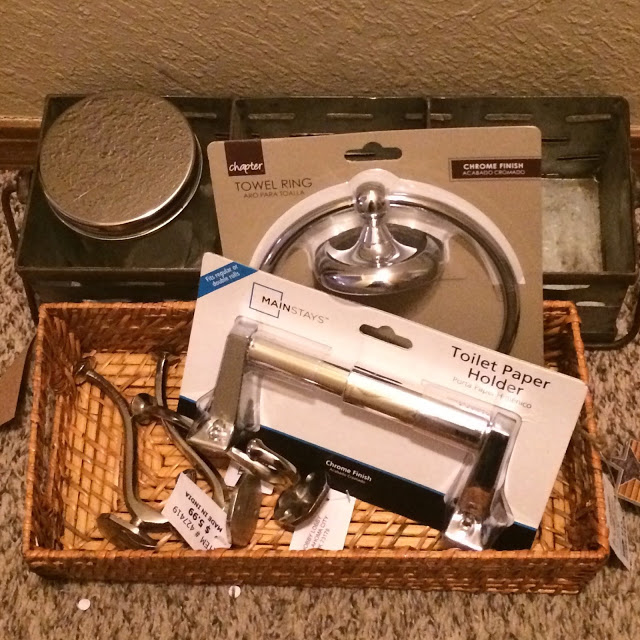 But, as I started to finish out the room I realized the color was way off. It was just too orange-y. What to do?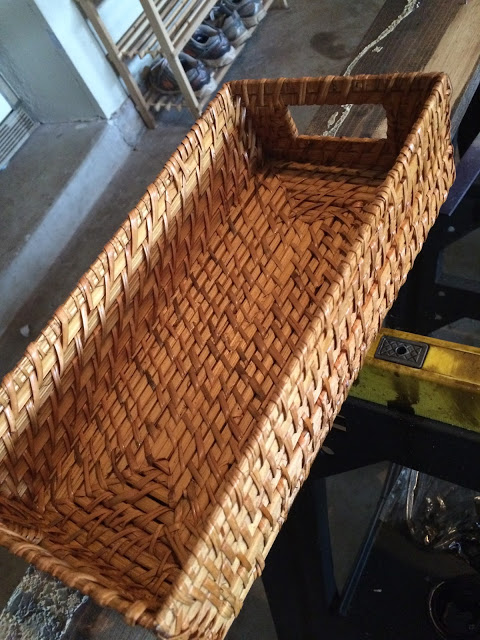 On a whim I decided to try applying some stain to the basket (the same stain I used on the mirror frame and the shelves). And what do you know?!? It worked!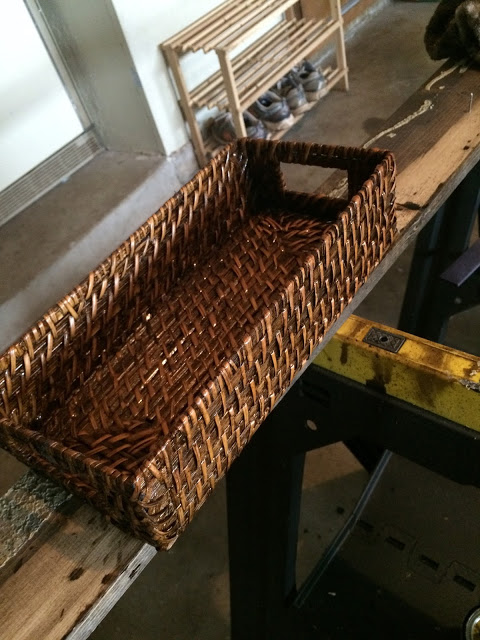 I simply brushed on a pretty generous coat of stain. I wanted to give it time to soak into the wicker, so I let it set for 15 minutes or so before I tried to wipe any excess off. It took a couple of days to dry, but the end result was totally worth the wait!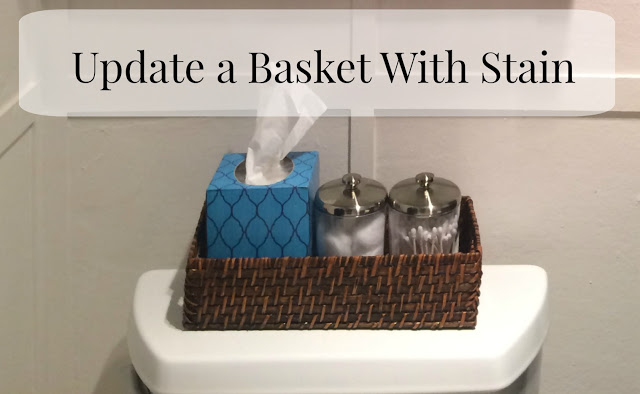 I will say that this basket had a slight plastic-y coating on it, which is probably why it took so long to soak in and to dry. If it were natural wicker, it probably would have been a faster process. Also, if it is more plastic-y than not, this probably won't work at all. I tested the stain on the bottom of the basket beforehand.